Outdoor Stations of the Cross Statues Introduction:
Outdoor Stations of the Cross Statues is a very famous sculpture series. This sculpture shows us the twelfth place of the crucifixion, where Jesus was nailed to the cross. We use natural A-grade marble as raw material, which is sunset red marble. The beautiful red color makes the whole sculpture look very vivid, showing this scene realistically in front of people.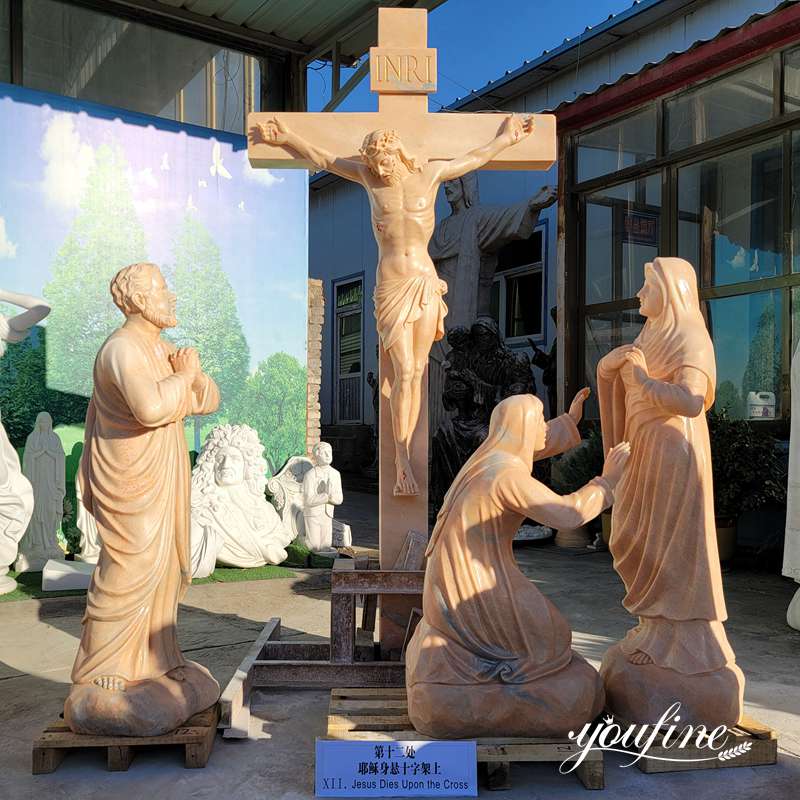 Stations of the Cross, also called Way of the Cross, is a series of 14 pictures or carvings portraying events in the Passion of Christ. (3) He falls for the first time, (4) He meets his mother, (5) Simone Guinea is forced to bear the cross, (6) Veronica wipes Jesus' face, (7) He falls for the second time, (8) the women of Jerusalem wept for Jesus, (9) the third time he fell, (10) he was stripped, (11) he was crucified, (12) he died on the cross, (13) ) He was taken down from the cross, (14) He was placed in the tomb. YouFine has produced this series of Outdoor Stations of the Cross Statues for several clients, so 100% detail is guaranteed.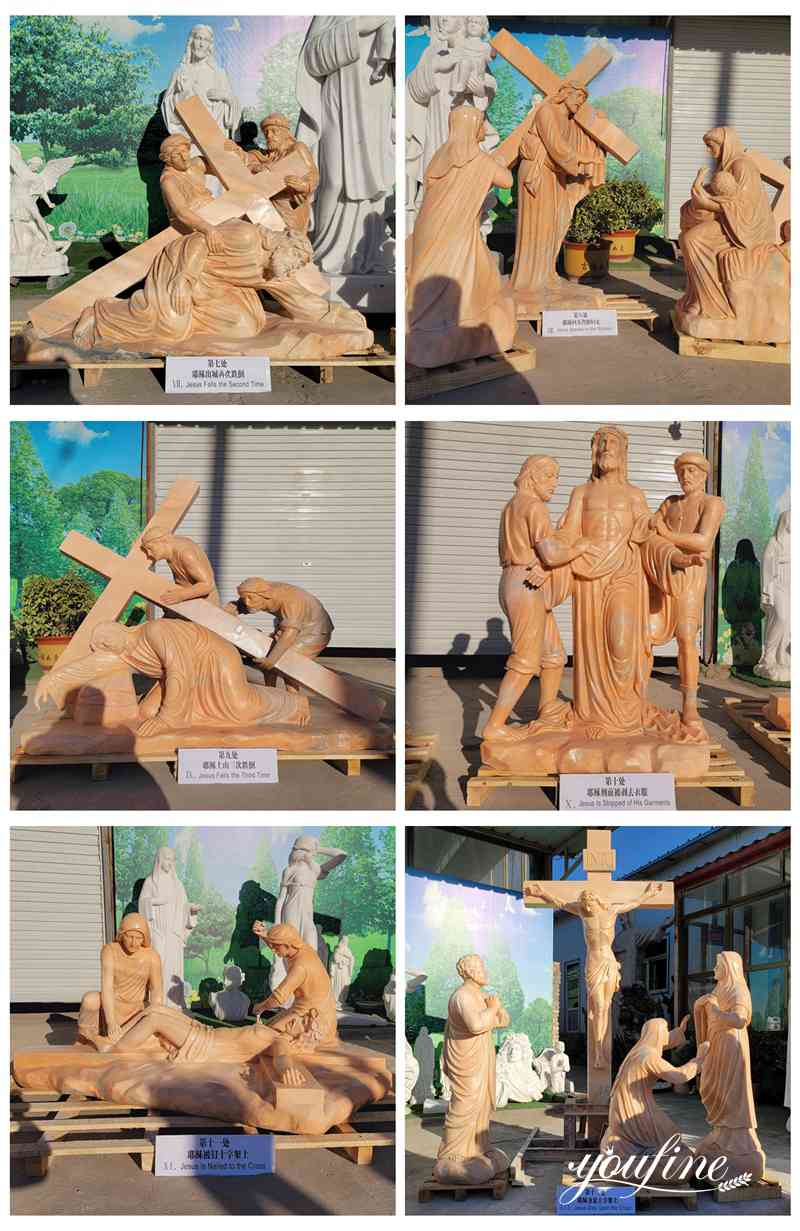 YouFine Advantages:
The 40-year-old factory has made almost all the sculptures of saints, retained a large number of models, and has rich experience;
There is a professional team of masters who only make marble religious sculptures. After years of research and deliberate practice, facial expressions and character movements could be well-adjusted;
Headmaster Mr.Yuan is a catholic, he perfectly carves every detail with reverence and devotion when making every saint sculpture.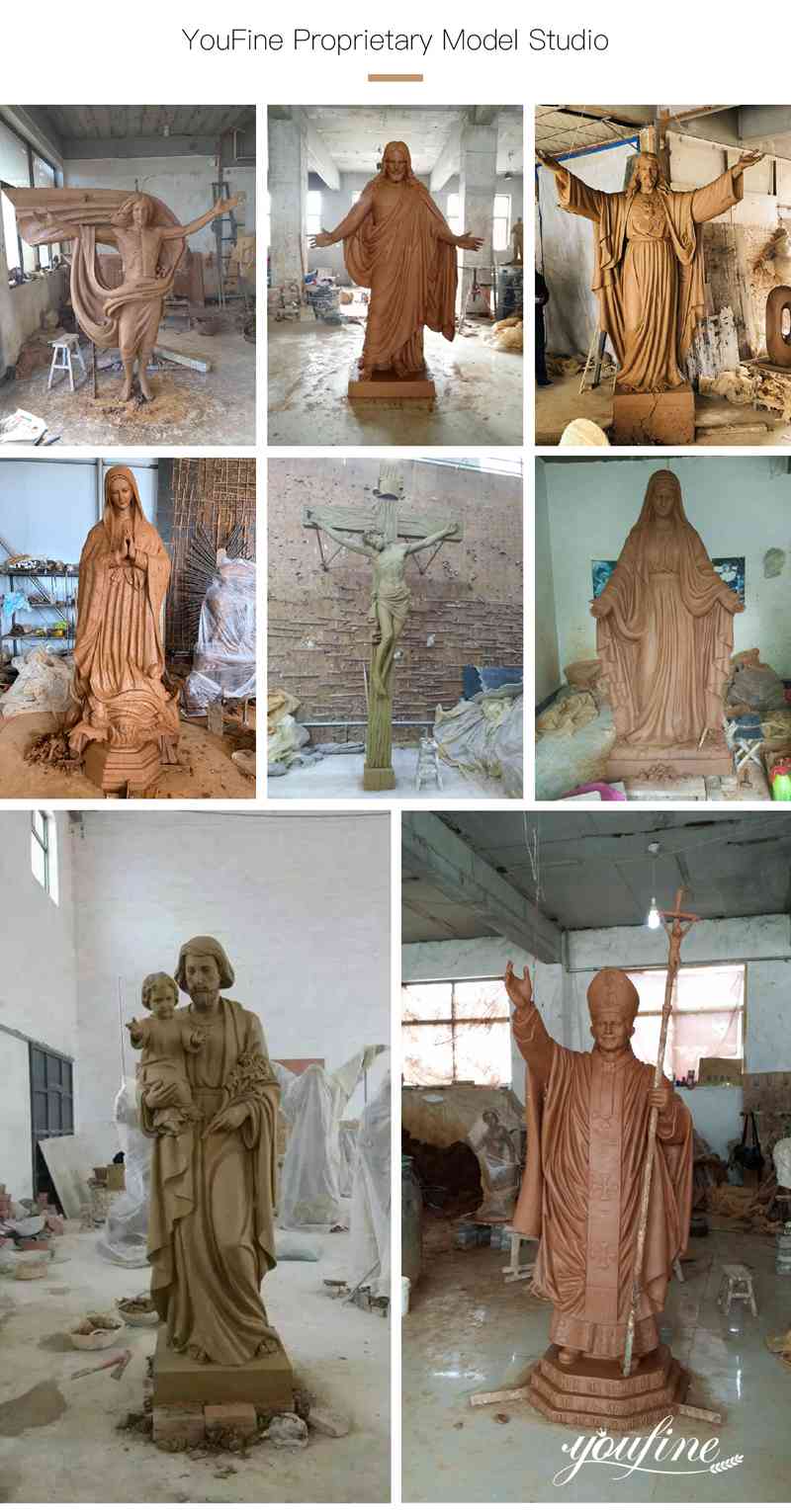 Many of our masters are our masters. The works of art they produce for our clients are distributed in churches around the world, and they have won first prizes in Chinese work competitions, have appeared on TV programs, and have been interviewed by reporters;
Most of the masters in the factory are kind to carry forward the spirit of religion and saints, donate in local churches, and teach voluntarily;
Support customization, the costumes, and movements of saints could be modified according to the customer's church style and customer requirements;
When making saint sculptures, the best natural marble would be selected.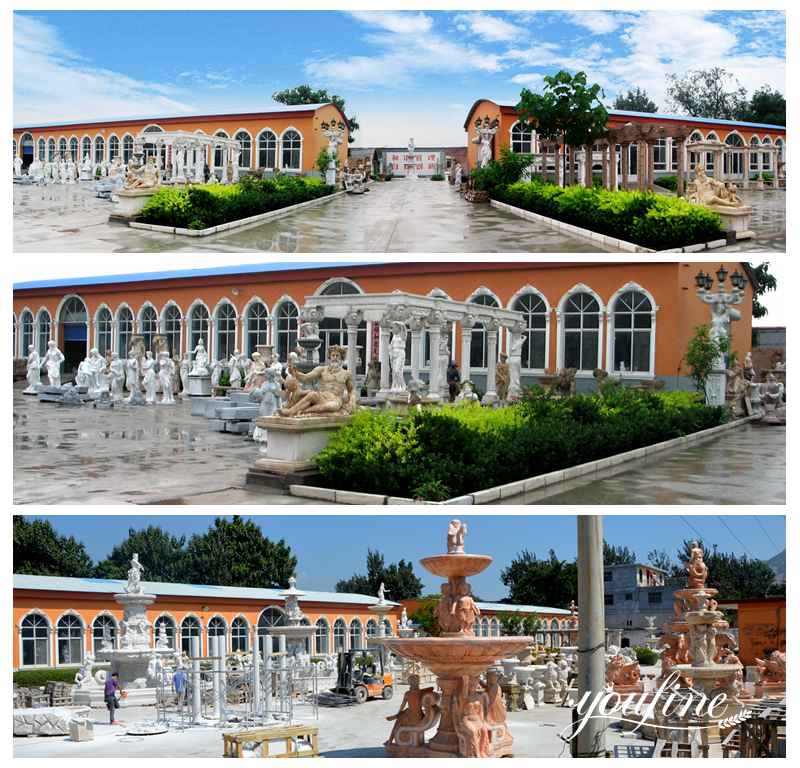 If you need first-class marble religious sculpture, then the Outdoor Stations of the Cross Statues would be a good choice for you.