About the Statue:
This marble Virgin Mary statue shows the Virgin of the Immaculate Conception, the graceful Virgin's feet stepping on the snake representing Satan and standing on a ball. This statue is very vivid, whether the folds of the Virgin's clothes are clear and realistic, the expression is vivid, and the posture is soft and not rigid. Such a statue is a perfect interpretation of the Virgin Mary. Even the satanic snake at the feet of the Virgin is very realistic. Such statues are loved by many believers, and are very suitable whether they are placed at home or in church.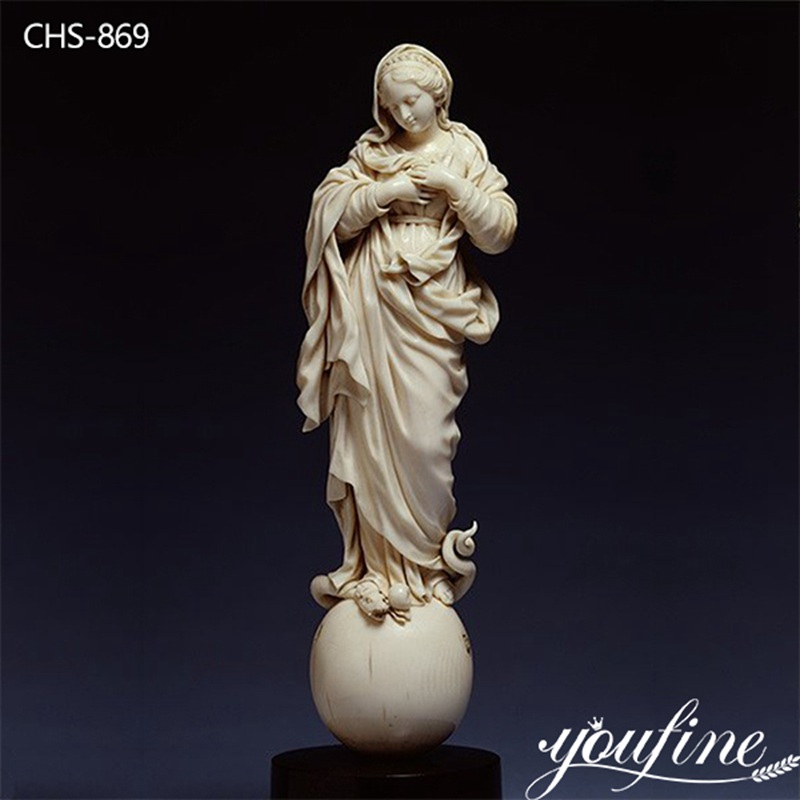 The Virgin is the Virgin of the Immaculate Conception:
The Immaculate Conception is one of the four teachings of the Catholic Church, which means it is considered a divinely revealed truth and denial of it is heresy. Defined by Pope Pius IX in the Ineffabilis Deus in 1854, it states that, by the grace of God, Mary was conceived to be free from the taint of original sin through her role as the mother of God:
We proclaim, declare and define the doctrine that the most blessed Virgin Mary, in the first instance of her conception, was endowed with unique grace and privilege by God Almighty in view of the merits of Jesus Christ. Human beings are not defiled by any original sin, it is a doctrine revealed by God, and therefore all believers firmly believe in it.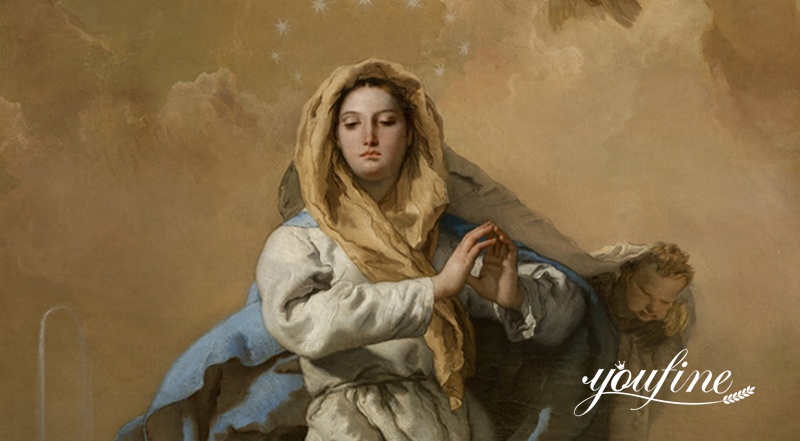 The Advantages of YouFine Making Marble Virgin Mary Statue:
We have professional marble sculptors who carve Catholic sculptures all year round. And our lead artist is a devout catholic, so he could perfectly grasp the details and features of each religious figure statue. So every detail of this beautiful marble Virgin Mary statue is perfect. And in order to show the vivid details to the greatest extent, we would choose natural A-grade marble as the raw material, while ensuring first-class quality.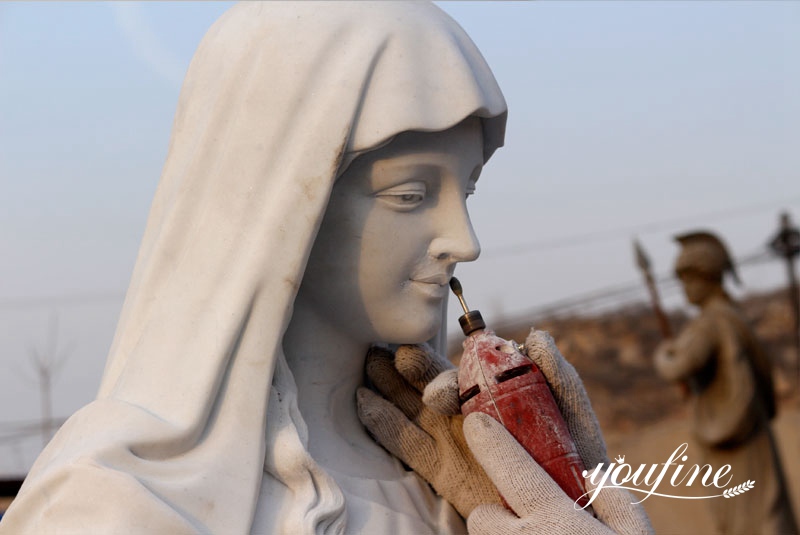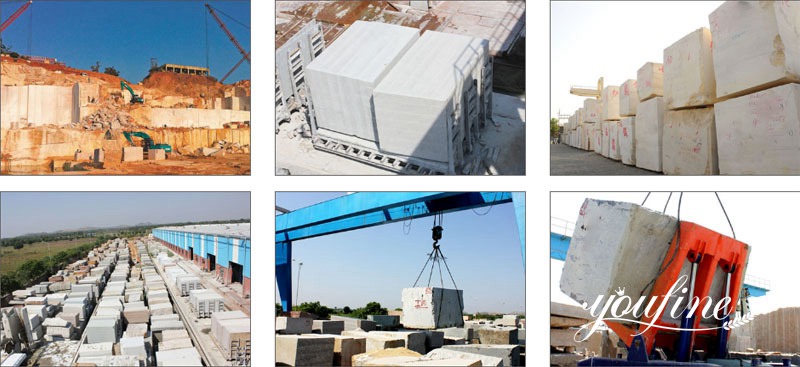 In addition to the choice of materials, we could also provide you with various sizes. The normal size of the marble Virgin Mary statue is life size, approximately 160 cm high. Of course, if you need a larger size for outdoor placement, we could do that too. Because we are a professional marble carving factory, we could undertake any large-scale carving projects.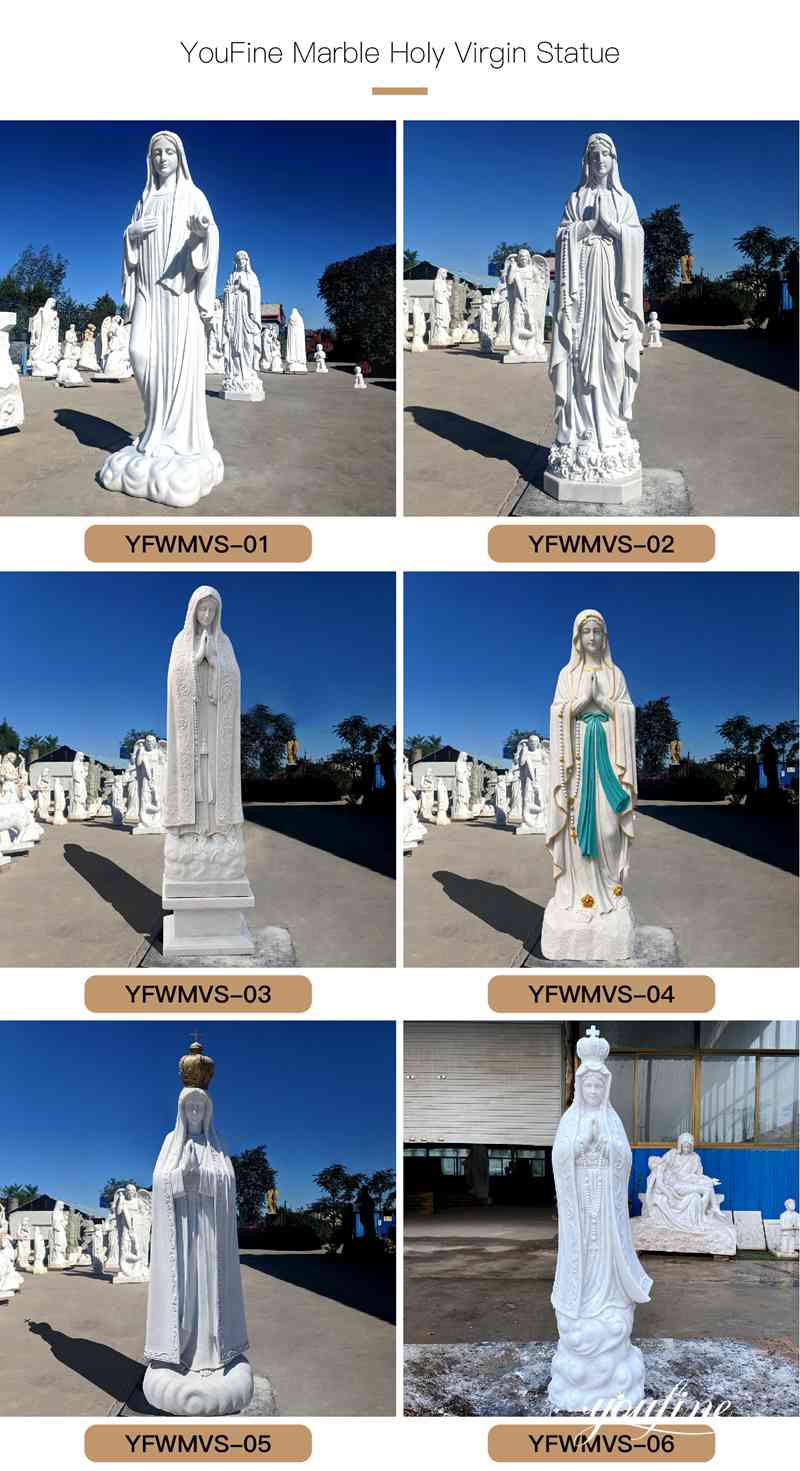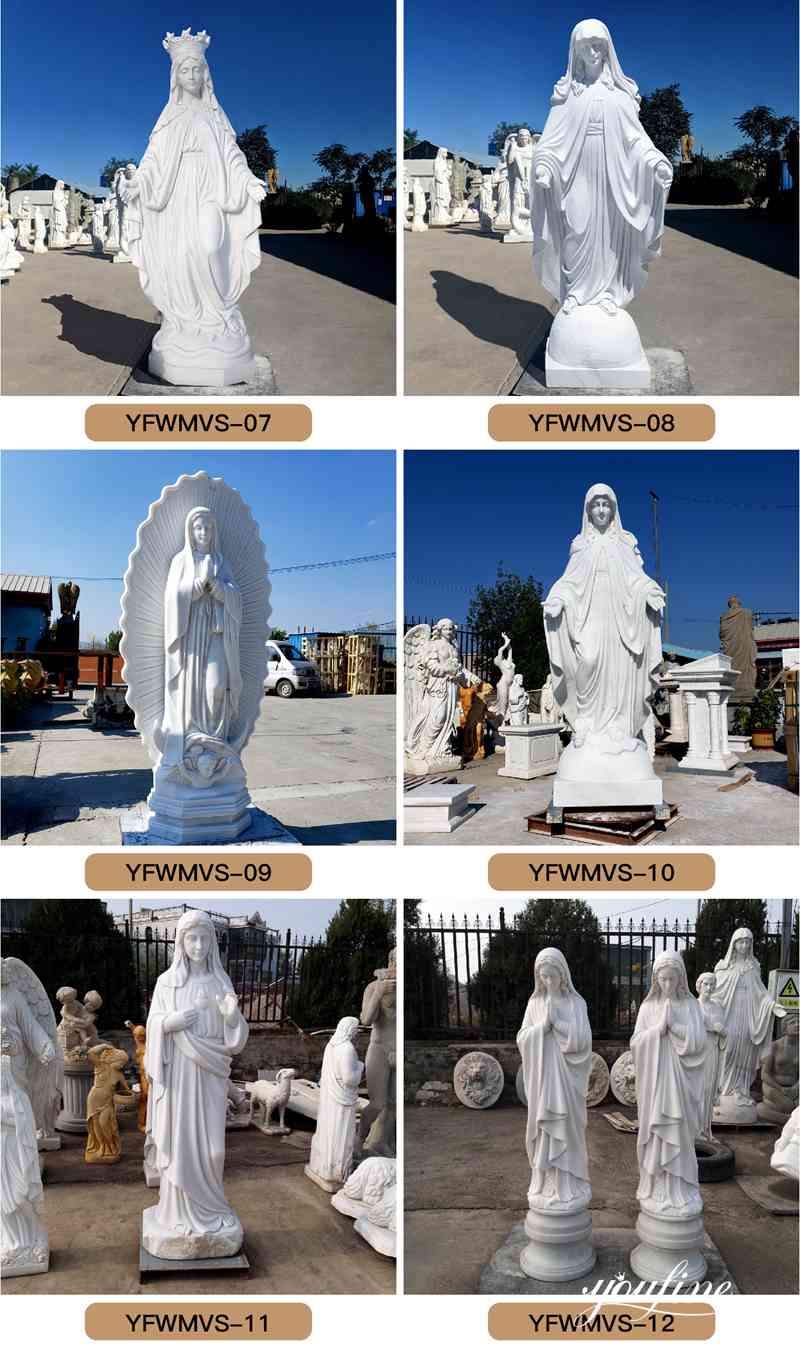 YouFine Art Sculpture has hundreds of classic Catholic marble sculptures to choose from, and we also have a large inventory and inventory to choose from. You could always contact us for the latest product information. We would reply to you in the shortest time and offer you the best price!