St Patrick's Garden Statue Introduction:
This St Patrick Garden Statue is made of natural A-grade white marble, showing the holiness and nobility of the saint. St. Patrick, the patron of the pro-cathedral, is known to be depicted wearing the robe of a bishop, holding a shamrock in one hand and the bishop's scepter in the other. Therefore, our artists also took these characteristics into account when sculpting this sculpture, so you could see that our saint sculpture is lifelike and matches the image of St. Patrick in your heart.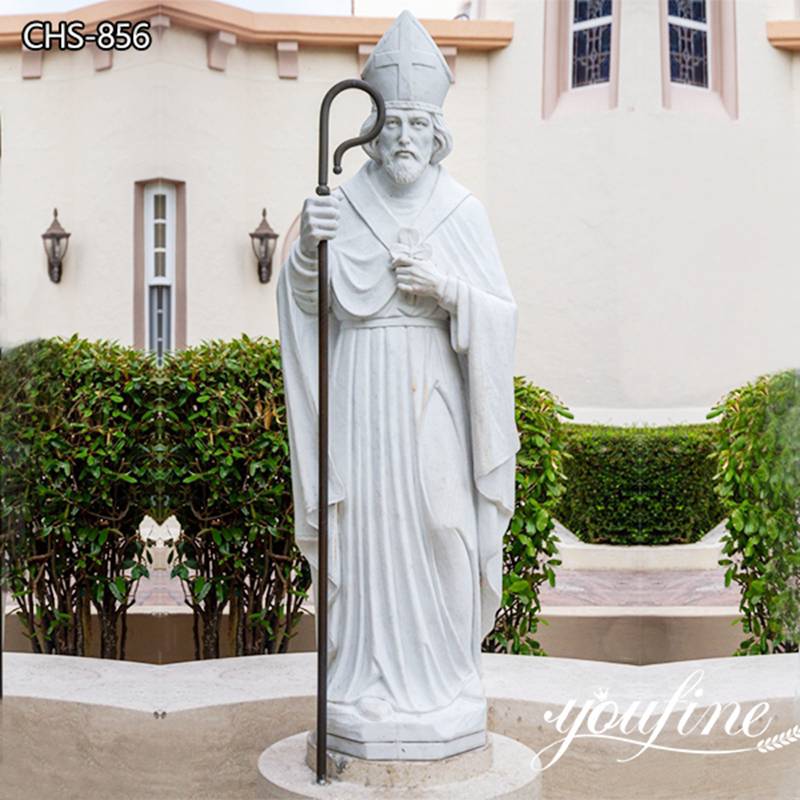 Advantages of YouFine:
When crafting this St Patrick Garden Statue, our top artists hand-carved every detail. Artists with decades of sculpting experience could sculpt every detail very beautifully, and no small part would be perfunctory. And we support customization, whether you like life-size, or 2 meters, 3 meters, or even larger, we could make you the perfect St. Patrick sculpture that meets your expectations.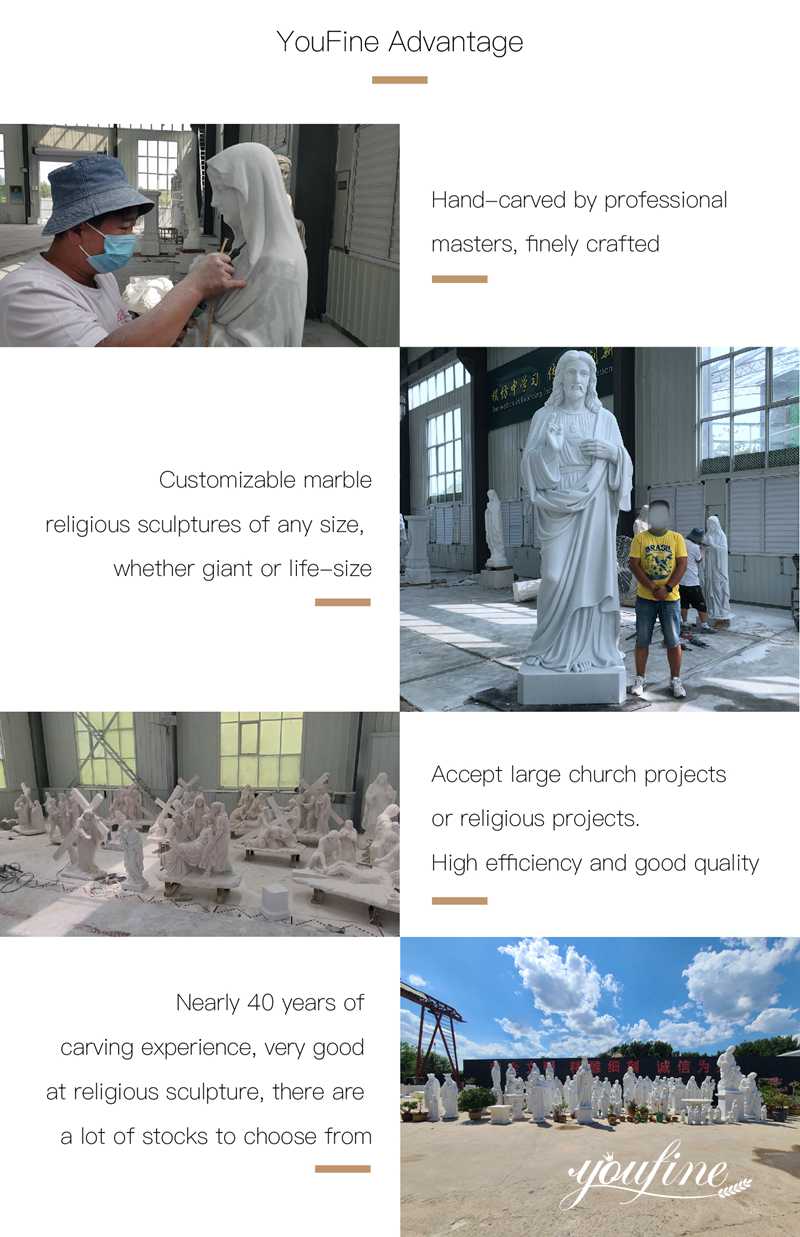 In addition to St Patrick Garden Statue, we have many more decorative religious statues in Catholic churches for you to choose from. For example, the elegant statue of the Virgin Mary, the great Jesus statue, the Father Francis statue, the Archangel Michael statue, and many more. Our artist, Mr. Yuan, who specializes in making marble religious sculptures, not only has superb carving skills but is also a devout religious believer. Therefore, each of our marble religious sculptures could guarantee the most realistic details and vivid presentation.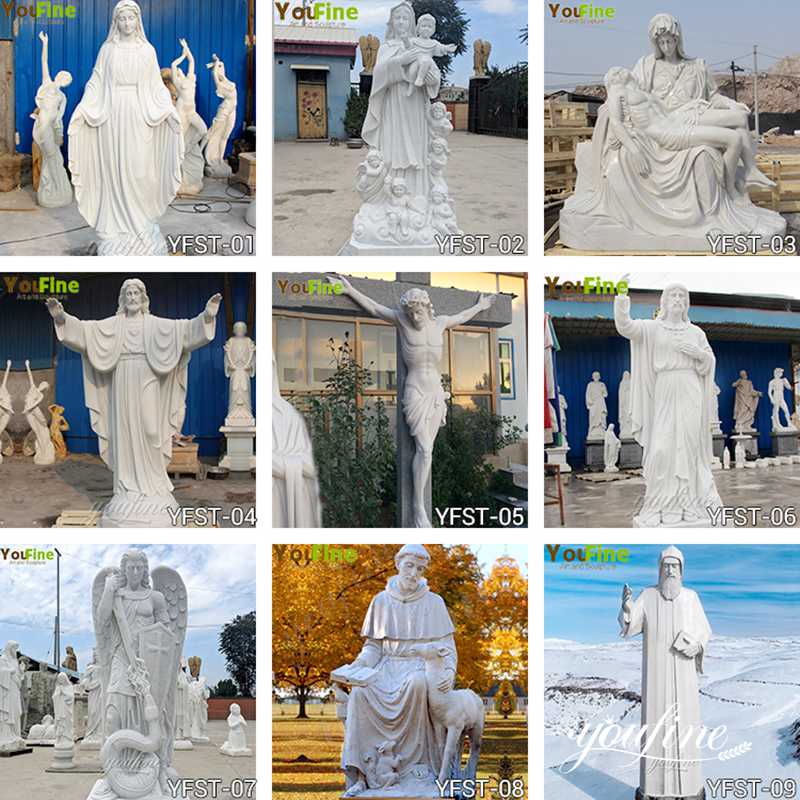 Package:
In order to ensure the complete transportation of such exquisite marble religious sculptures to you, we would carry out professional packaging before transportation. We would use a 3CM standard wooden box as the outer packaging to effectively prevent external impact. At the same time, there would be enough wood blocks to support the inner products to prevent the sculpture from shaking. And, around the crate, we'll use three strong strapping straps to secure it. Most importantly, for the inner packing, we would use thick plastic or soft foam to avoid scratching the outer layer; and there is anti-shock foam to protect every detail and corner.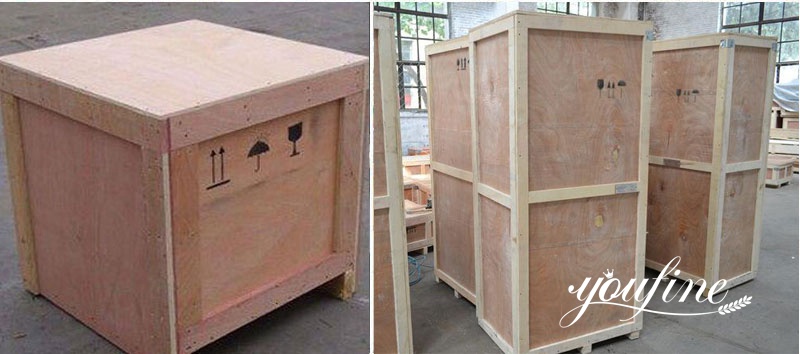 In order to better protect your rights, we would also purchase full insurance for your sculpture before shipping. So what are you still hesitating? If you need a top-quality marble religious sculpture, YouFine would be your best choice.