This timeless replica of the sculpture of White Marble Jesus Kneeling Praying Statue would grace your home or garden decoration. A prominently placed statue or figurine of Jesus, Our Lord and Savior speaks of your values and priorities in life.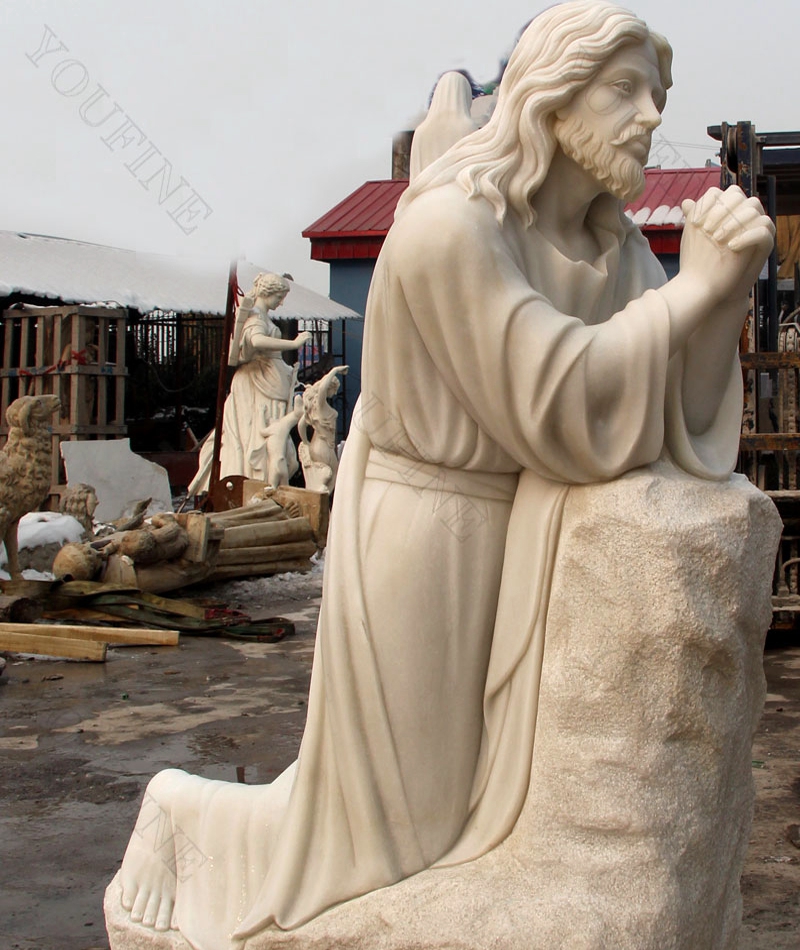 The White Marble Jesus Kneeling Praying Statue is 170 cm high and is pure hand carved by our experienced marble masters, who are concentrated on religious marble statues for many years, having a lot rich experience. And there are many natural marble materials available for you to choose from making this Jesus statue.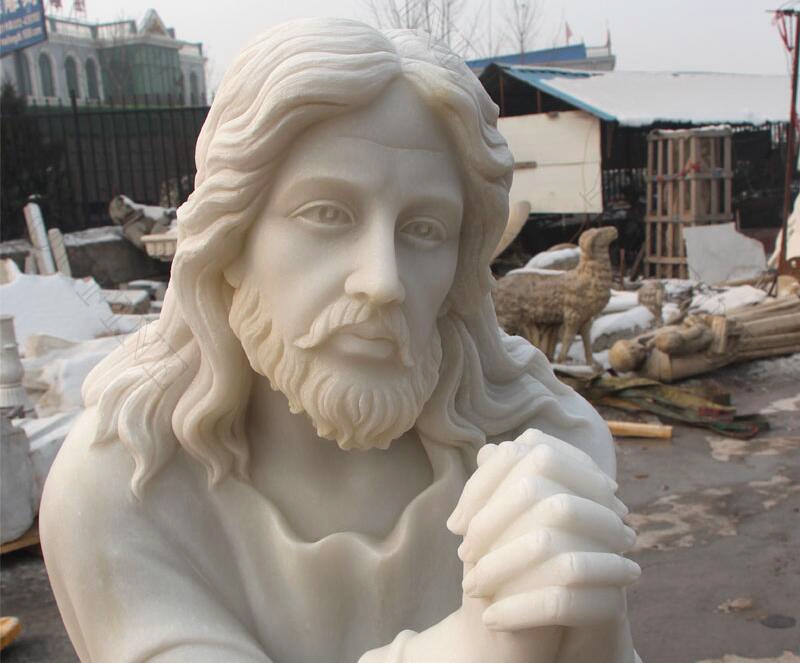 what is idolatry? One of the first problems to be solved in tens of thousands of people trying to clean things up is what constitutes idolatry. Idolatry is not about things, but about the intention behind a specific activity. When a Catholic kneels in front of the statue, does he intends to worship it? Do not. His purpose is to establish a relationship that respects (worships) a particular saint rather than worshiping the Christians before us.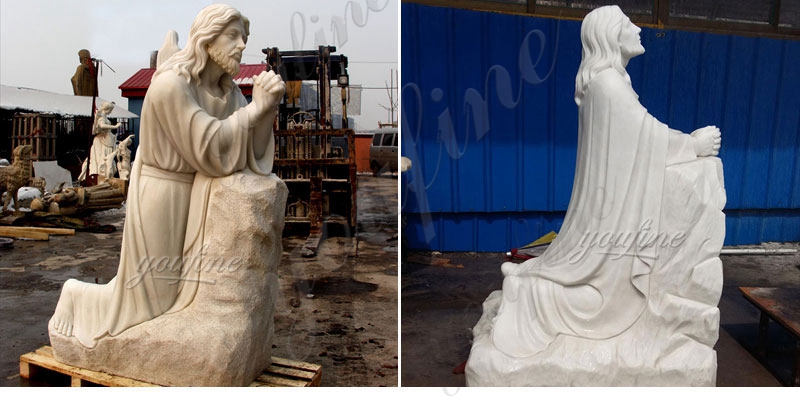 If a Catholic kneels before the cross, his intention is to worship and adore the Christ represented by the crucifixion. These images, whether they are statues or crucifixes or icons or paintings, are symbols that help guide our thoughts to the person they portray. In other words, they are signs that help us think about the mystery of faith and the blending of saints.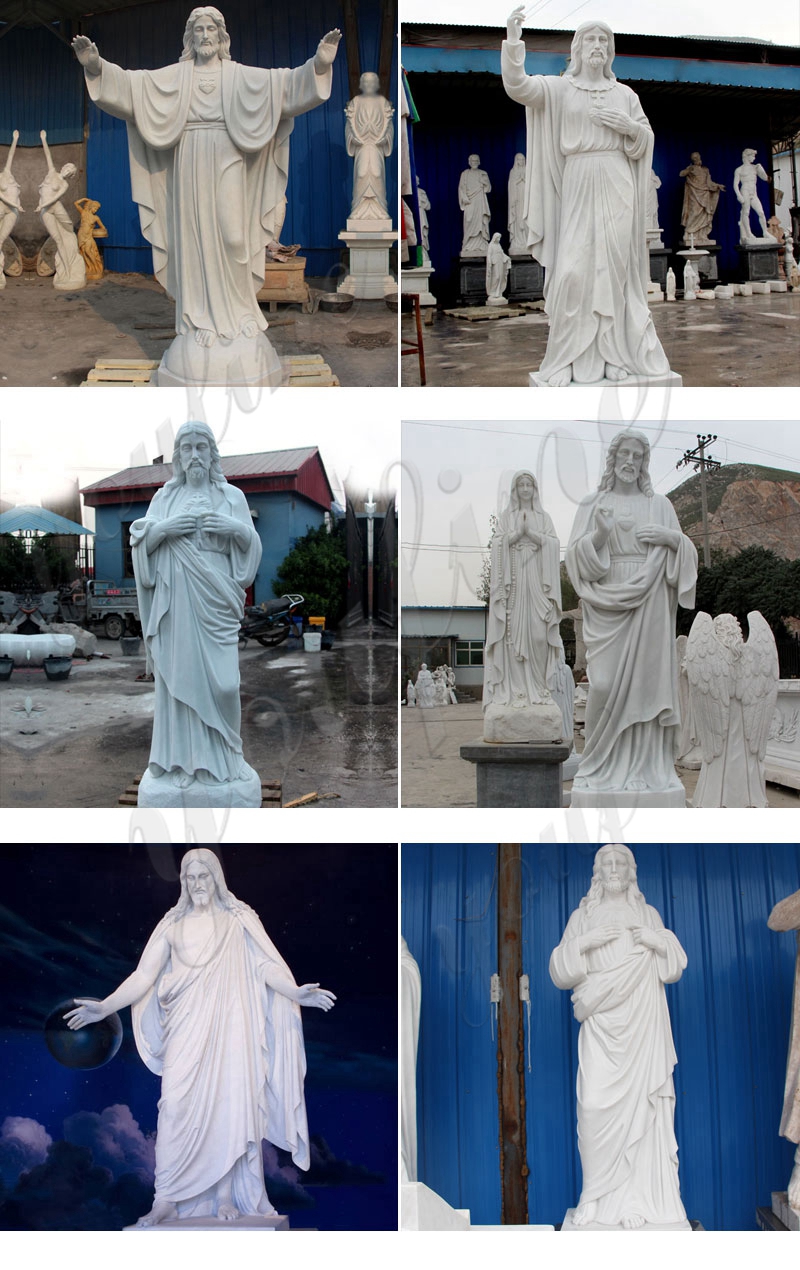 There are mainly five kinds of church sculpture in You Fine. Popular religious figure statues, which including Virgin Mary Statues, Jesus Statues such as this White Marble Jesus Kneeling Praying Statue, Our Lady of Fatima, Our Lady of Lourdes, Our Lady of Grace, Our Lady of Carmel, Holy Family, Saint Joseph, Saint Anthony, Saint Michael, etc. Welcome to You Fine Art Sculpture to choose the most suitable religious statue four you!