Sculpture Introduction:
This Jesus sculpture is the first in our series of outdoor stations of the cross statues called pilate condemns Jesus to die. This is the first place of Jesus' crucifixion. In the canonical Gospels, Pilate's court refers to the trial of Jesus in the Doge's Palace before Pontius Pilate, and before that was the Sanhedrin trial. In Luke's Gospel, Pilate found that Jesus was from Galilee and was under Herod Antipas' jurisdiction, so he decided to send Jesus to Herod. After questioning Jesus and getting few answers, Herod deemed Jesus to be no threat and sent him back to Pilate.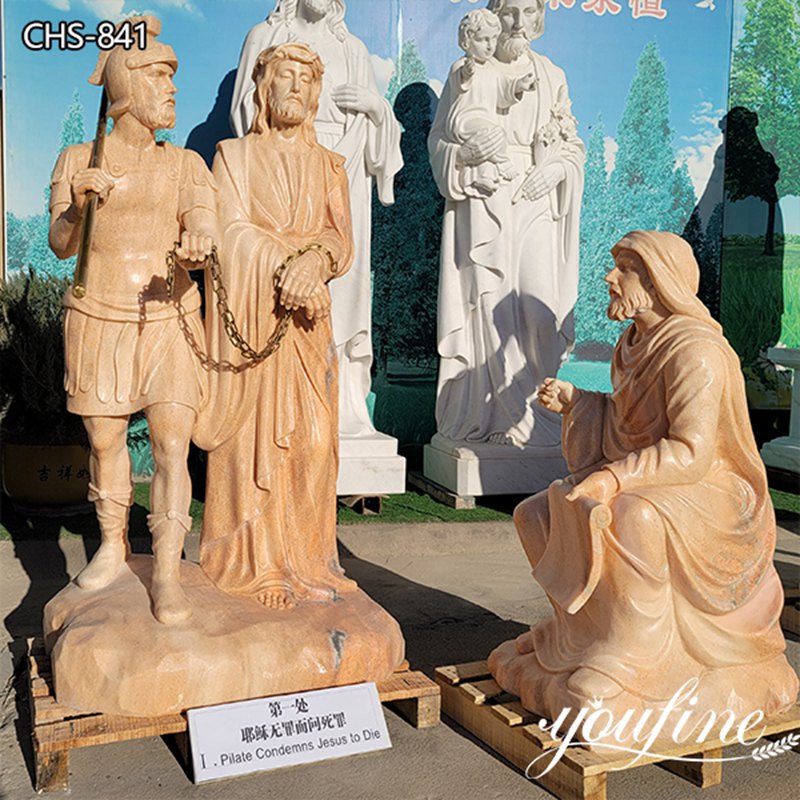 This is a customized outdoor stations of the cross statues project by YouFine for one of our church clients. Every sculpture in this project is hand-carved by our top artists with exquisite detail and stunning quality. Our material is also very unique, a very beautiful sunset red marble. Such marble exhibits an incomparable charm. The colors look beautiful when paired with the lifelike crucifixion sculptures sculpted by our top artists.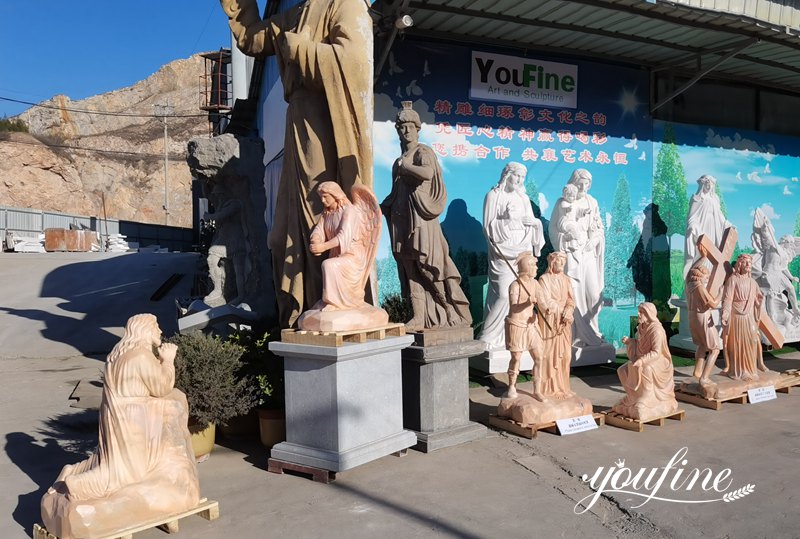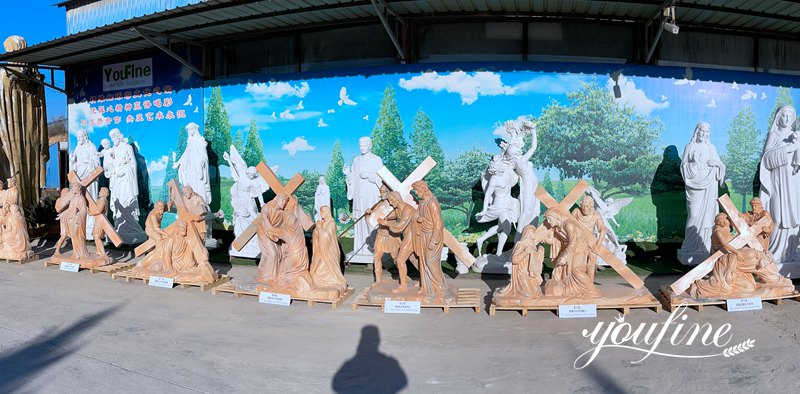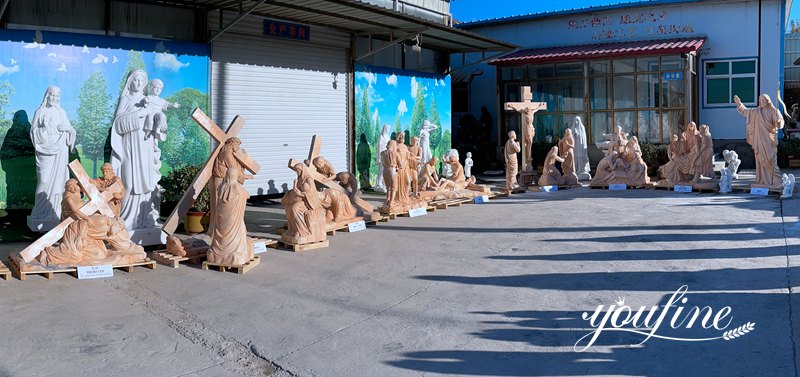 Stations of the Cross, also called Way of the Cross, a series of 14 pictures or carvings portraying events in the Passion of Christ. The series of stations is as follows: (1) Jesus is condemned to death, (2) he is made to bear his cross, (3) he falls the first time, (4) he meets his mother, (5) Simon of Cyrene is made to bear the cross, (6) Veronica wipes Jesus' face, (7) he falls the second time, (8) the women of Jerusalem weep over Jesus, (9) he falls the third time, (10) he is stripped of his garments, (11) he is nailed to the cross, (12) he dies on the cross, (13) he is taken down from the cross, and (14) he is placed in the sepulchre. Of the fourteen traditional stations of the cross, only eight have a clear biblical basis. Station 4 appears out of order from the scriptures; Jesus' mother was present at the crucifixion, but is only mentioned before Jesus' crucifixion and death (between stations 11 and 12). There is no record of any woman wiping Jesus' face in the scriptures, nor is there any record of Jesus falling at stations 3, 6, 7, and 9. Station 13 (the body of Jesus being taken from the cross and placed in the arms of his mother Mary) differs from the Gospel accounts, where Joseph of Arimathea took Jesus from the cross and buried him.

Advantages of YouFine for Making Religious Sculptures:
As a marble sculpture production factory established in 1983, we have a professional religious figure sculpture production team and production line. Our artist responsible for the carving of religious figures in marble is a devout Catholic. So he could perfectly grasp the details and features of each religious figure statue. In addition, we often work with churches to create marble outdoor stations of the cross statues for them in many different sizes and colors. So we could make sure that the crucifixion sculpture you need would have top quality and detail.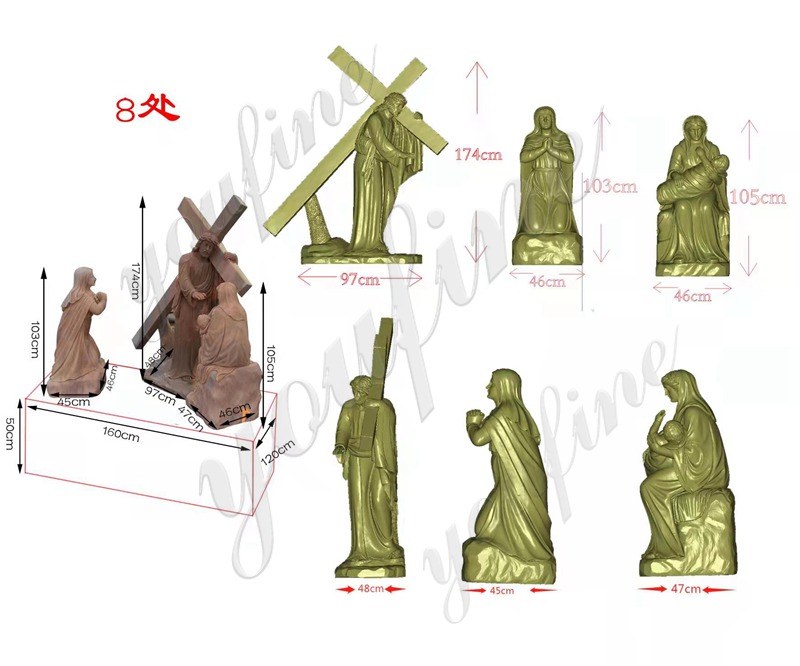 Most importantly, our crucifixion sculpture is factory direct, so we could guarantee the best price.