Statue Introduction:
A large sacred heart statue uses high-quality marble as raw material, and the surface is beautifully painted. Such a design perfectly reflects the image of Jesus in people's hearts. YouFine's art pays homage to Jesus' love for all mankind by carving out this perfect Jesus statue with a heart. You could see that our sculptures are not only of the same quality as jade. At the same time, the details of our statues are also vivid.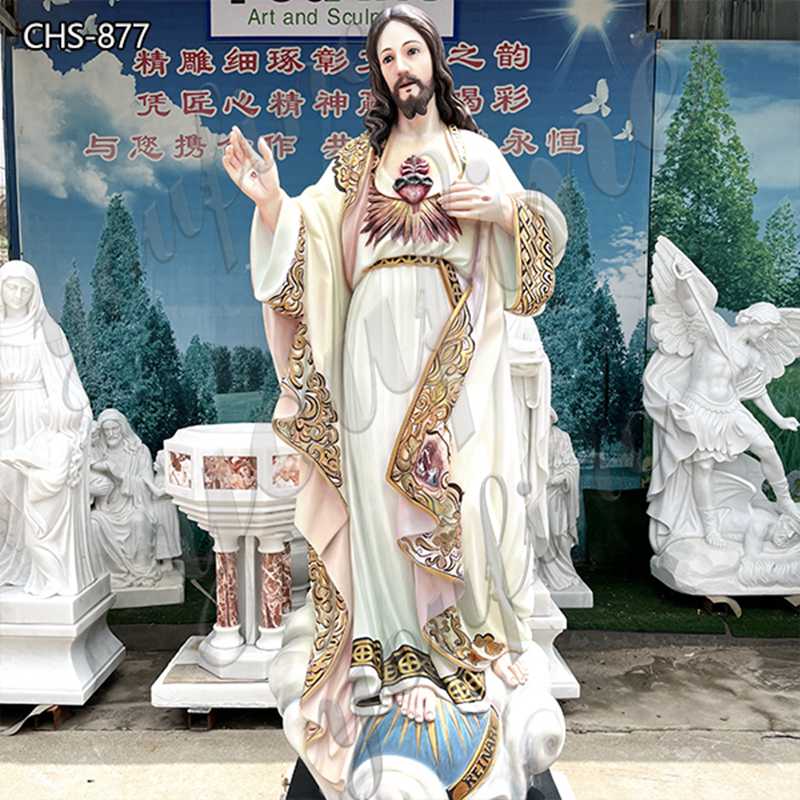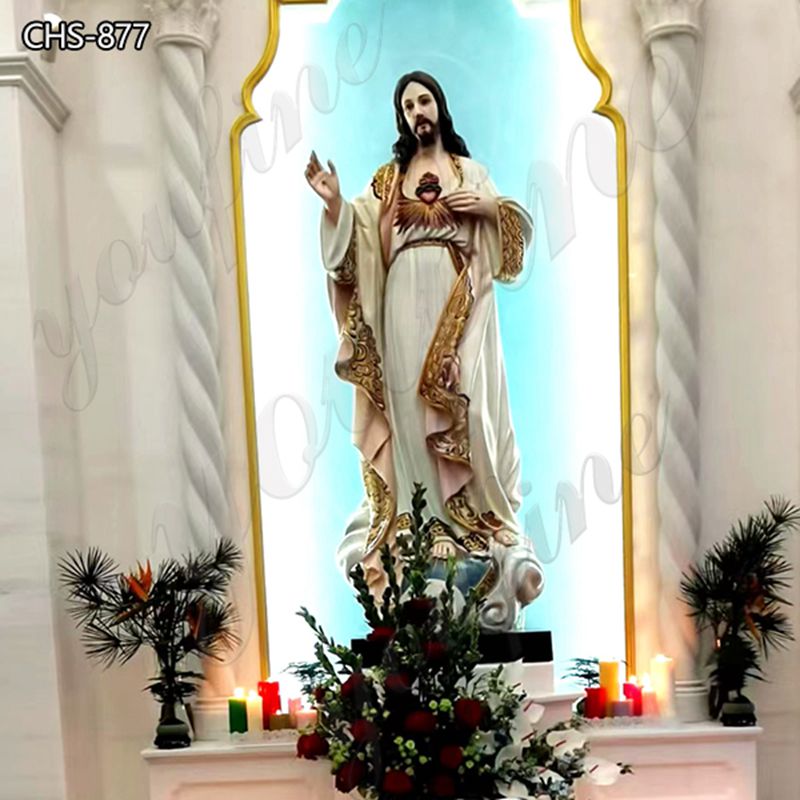 Show Details:
The hand of Jesus is enlarged and looks like a real hand. So realistic, it's hard to imagine this is a statue. Our painting art is very detailed. When we observe a corner of Jesus' clothes, we could see a beautiful and vivid painting. This scene shocked us. The art is so genius, and every detail of this large sacred heart statue is so charmingly drawn. This is a really good gift for followers of Jesus.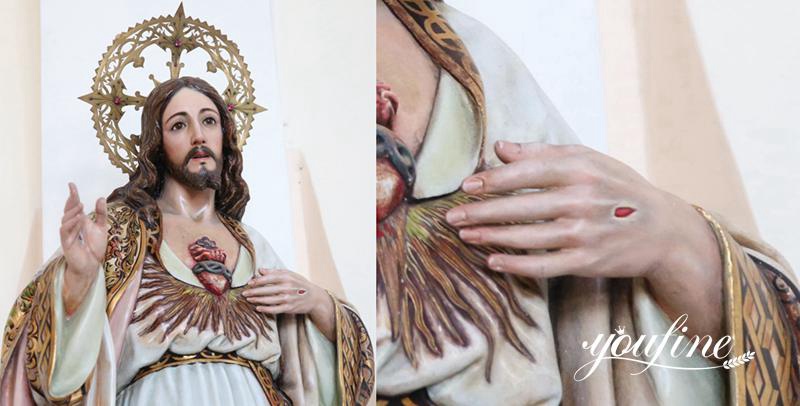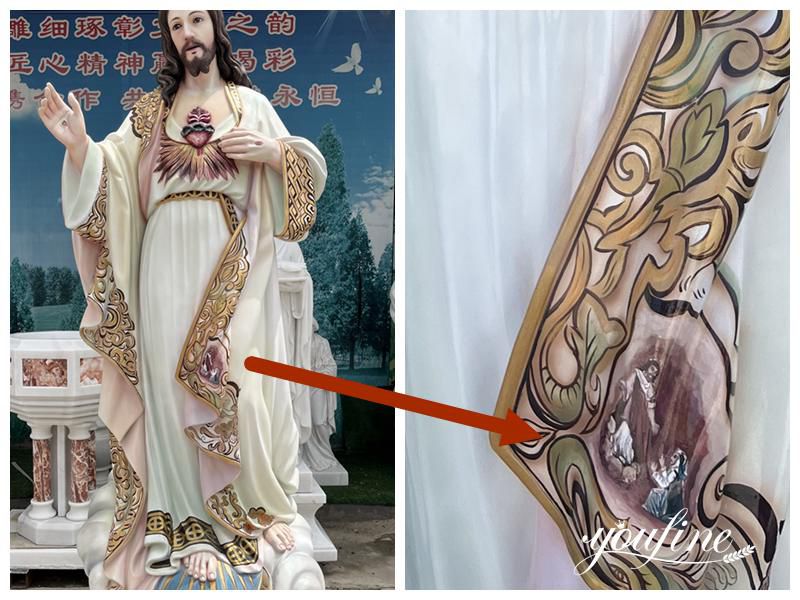 What is a Sacred Heart Statue?
The Sacred Heart is often depicted in art as a heart burning with divine light, pierced by a spear, crowned with thorns, covered with a cross, and bleeding profusely. At times, images are shown shining in the arms of Christ, his wounded hands pointed to the heart. Also known in Roman Catholicism as the Sacred Heart of Jesus, it is the mystical material heart of Jesus as the object of devotion. In addition to the feast, which is now celebrated on Friday, the third week after Pentecost, devotion also includes devotion and honor to the image of the Sacred Heart.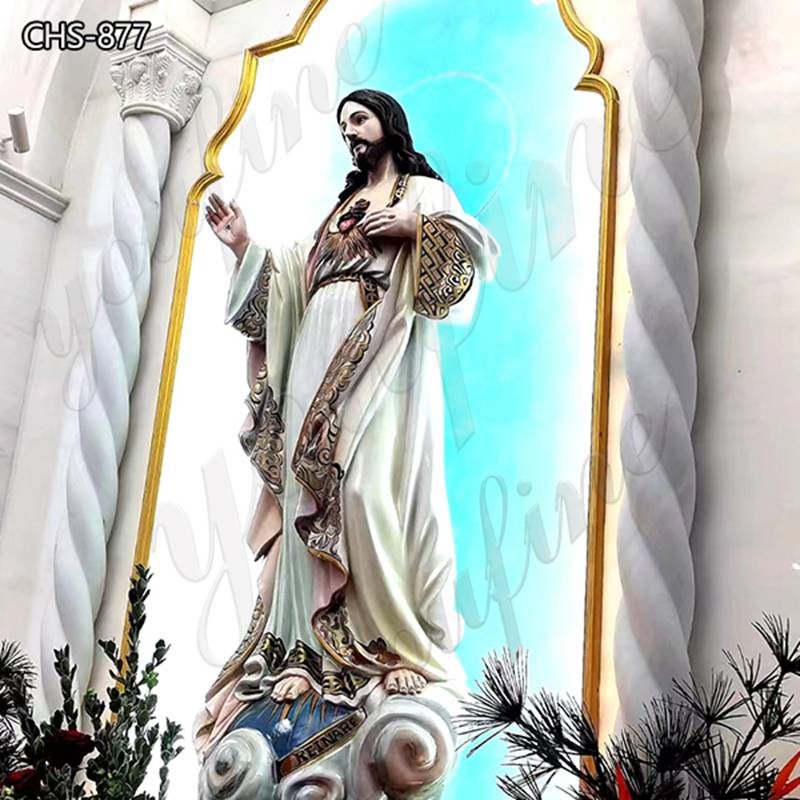 The Sacred Heart of Jesus statue is the most beautiful depiction of our Lord Jesus Christ. In 1673, St. Margaret Mary of Alacoke received the revelation of Jesus' Most Sacred Heart. The French nun was asked to promote a special observance of the Holy Hour of Worship and the Sacred Heart of Mass at Mass on the first Friday of each month. Artists have been depicting Jesus showing his love to the world since the 17th century. YouFine has also received many orders for large sacred heart statues from customers. So we have rich experience in the production of sacred heart Jesus status. We could perfectly craft any detail you want.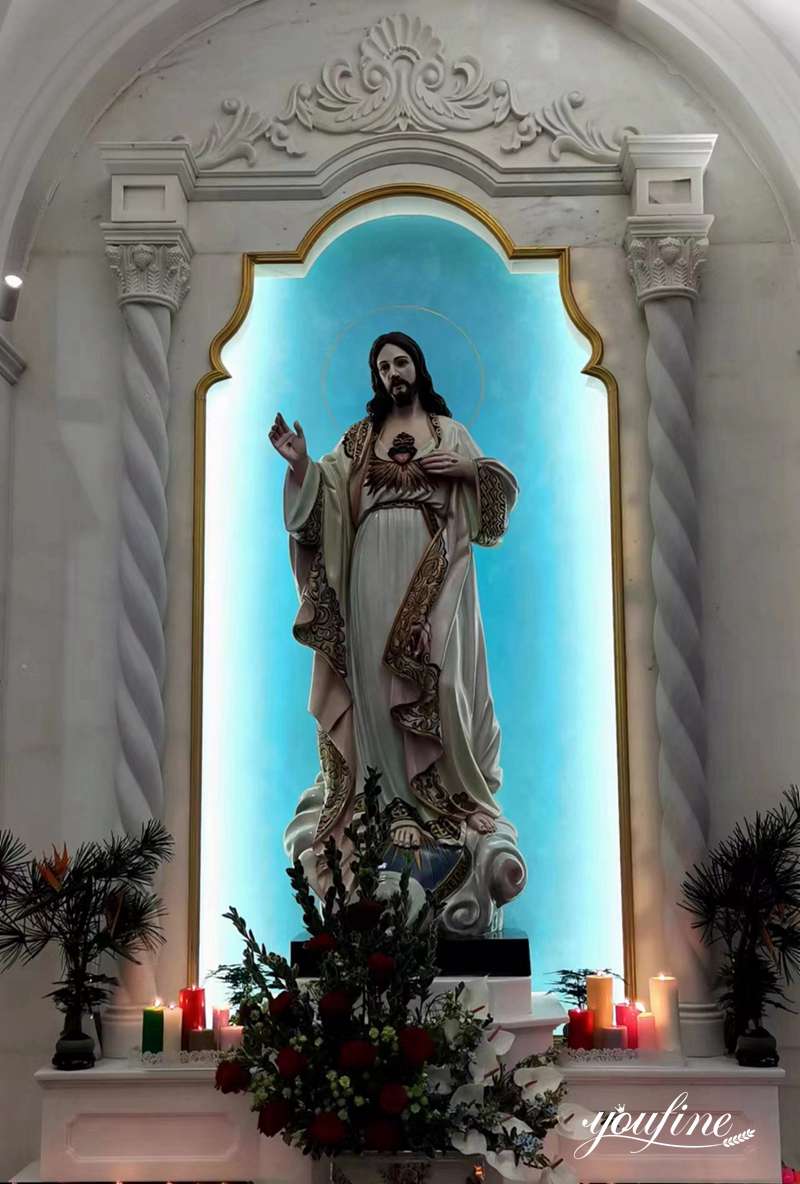 Customer Feedback Display: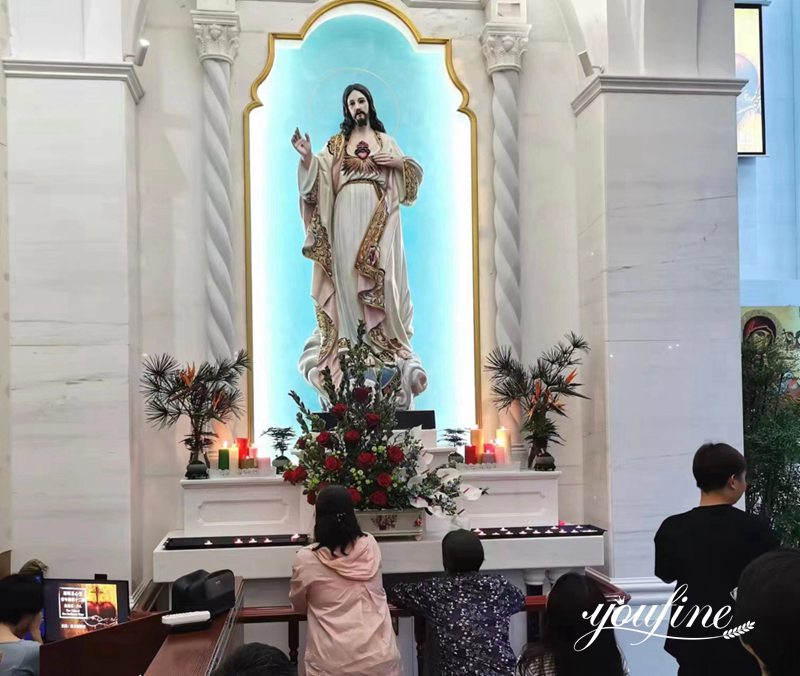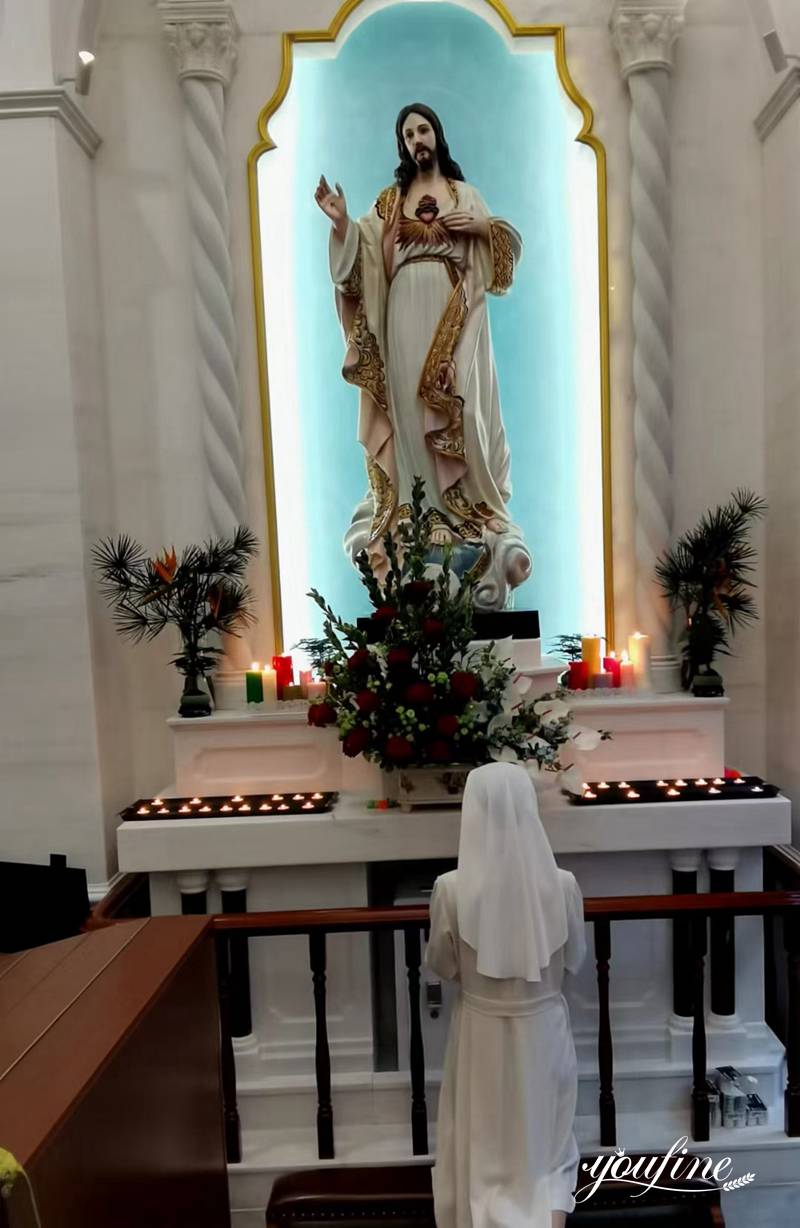 Meanwhile, YouFine is a statue-making factory, and all the sculptures are sold directly. No middlemen make the difference. So we would guarantee first-class quality and good price. If you are interested in our marble Jesus sculptures, or you want to buy other marble religious figures, YouFine would be your good choice.