Our Lady of Lourdes Statue for Sale Details:
This is a classic Our Lady of Lourdes statue for sale design. The classic Catholic sculpture shows us the beautiful and elegant Lourdes. Our Lady of Lourdes put her hands together on her chest, she is also wearing an elegant robe with a classic bow decoration around her waist. There is also a rosary decoration on her arm, and the beautiful rose flowers decoration under her feet. This is the classic Our Lady of Lourdes image displayed in front of us.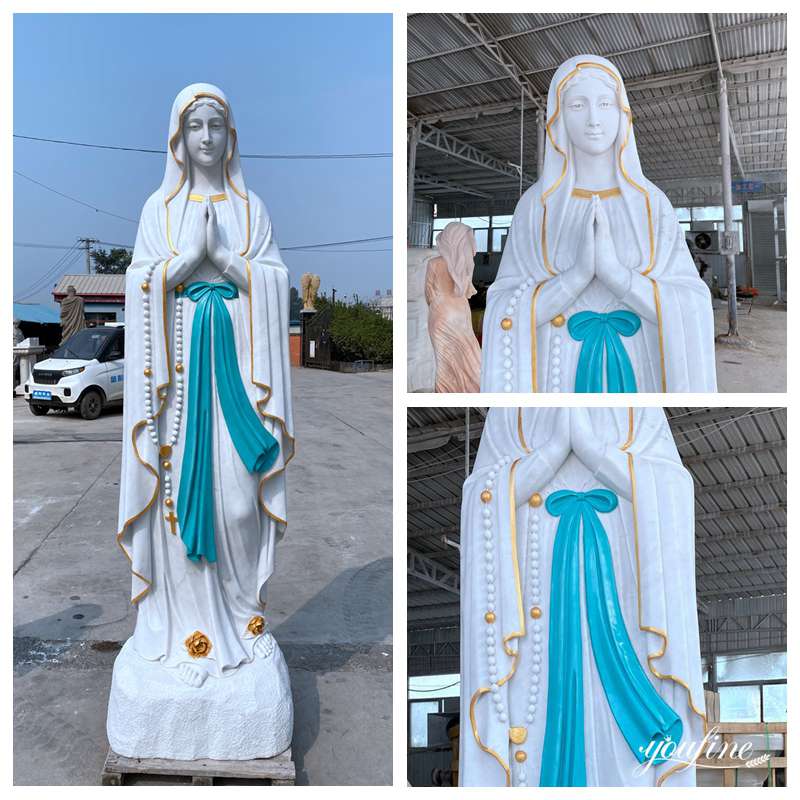 Has Professional Carving Artists:
Our marble Our Lady of Lourdes statue is hand-carved by our professional sculptors who are good at making religious statues. The top artist in our factory is also a devout Catholic believer, so he is very familiar with religious figures. The face of the Lourdes sculpted by our artist is very elegant and holy.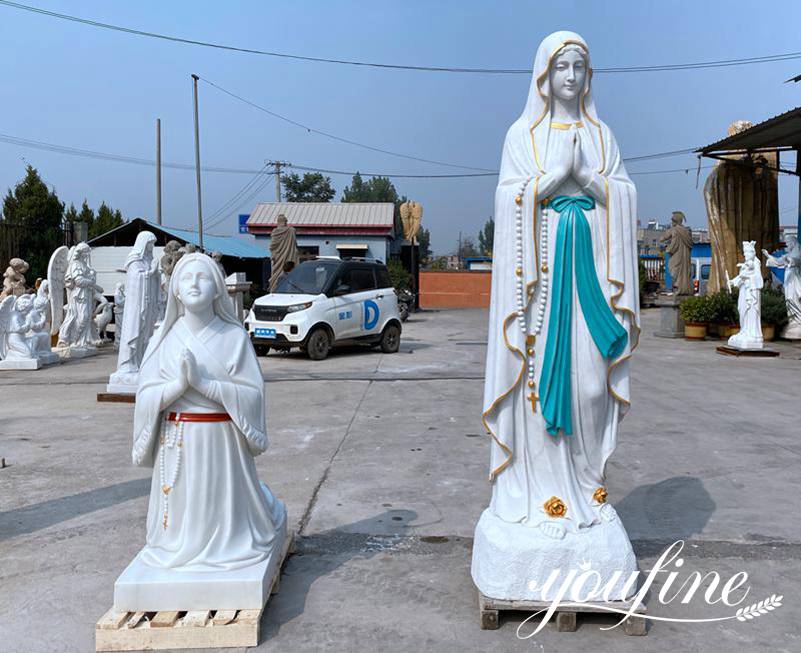 You may clearly see that this Our Lady of Lourdes statue is very unique in design. In addition to using high-quality natural white marble material for carving, it is also decorated by our professional painted artist. The blue belt of the Lourdes and the golden decoration on the robe are also hand-painted by our artist.
The picture below shows our master painting the Lourdes statue.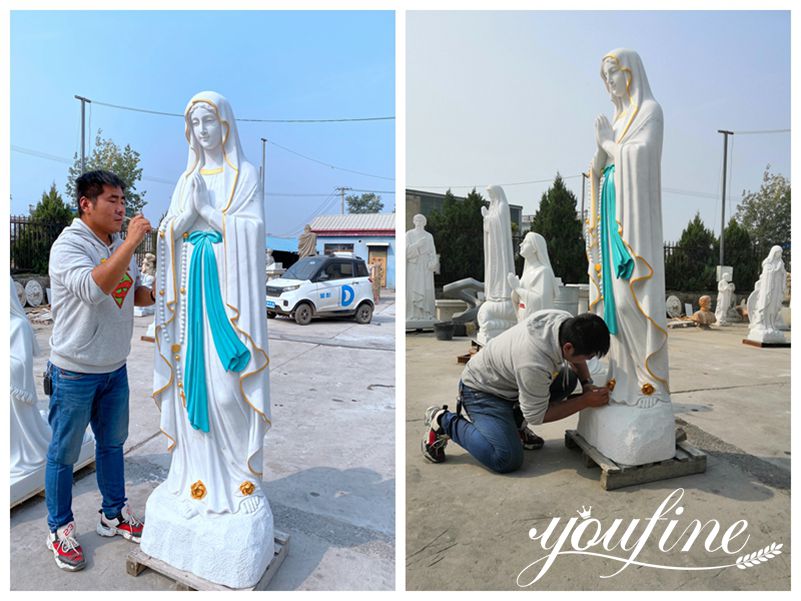 Why Choose You Fine Marble Factory?
Because You Fine Marble Factory has focused on the field of catholic marble statues for more than 35 years, and our marble statue products are sold all over the world. Every people in our factory regards product quality as our lives. So, all of our statues quality and attention to detail are always our top priority, which is why we have received widespread praise from customers.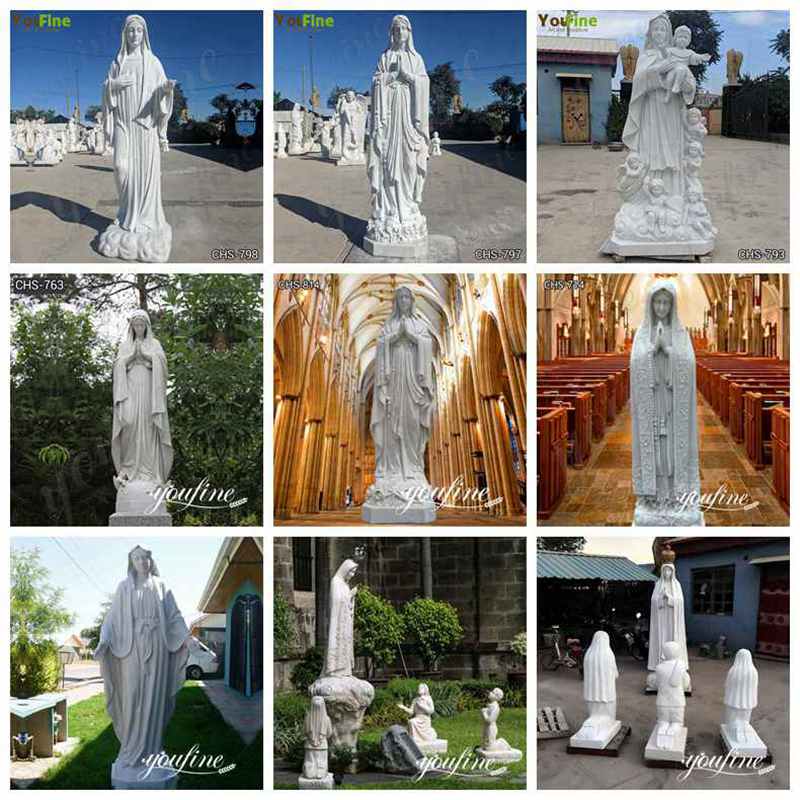 Our catholic Our Lady of Lourdes statue can be placed in any classic Catholic church or outdoor garden. Please feel free to contact You Fine for details and prices right now.