Large Bronze Jesus Statue Details:
When you see this large bronze Jesus statue, you will be shocked by the details of the statue. This is the latest Jesus sculpture design in our factory. It is customized for a church client who wants to place it in the outdoor garden of his local church. So this Jesus statue will become a very sacred highlight in the church. Not only can shelter our church, but also our devout Catholic believers.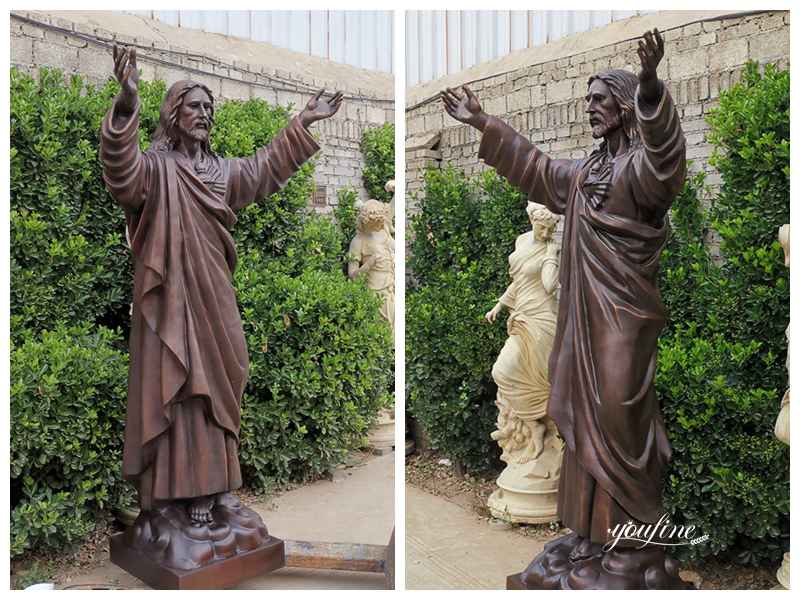 Our large bronze Jesus statue is about 180 cm high with a base. This is the most classic Catholic Jesus design. Jesus opened his hands and stood on the base of the white clouds. He was dressed in a gorgeous robe with the symbol of the Sacred Heart on his chest. YouFine will use the traditional lost wax method to cast this Jesus statue. Our factory has mastered the lost wax process for more than 30 years. Therefore, our statue has exquisite details and is very well carved.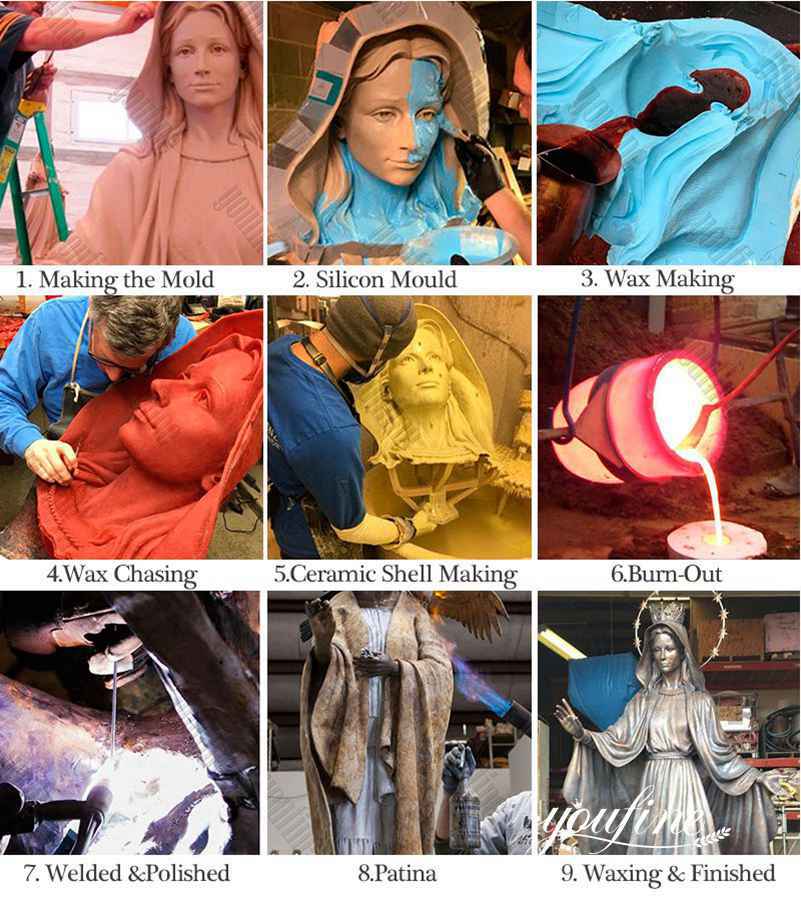 Make A 1:1 Clay Model:
Of course, the most important prerequisite for making a bronze statue is to make a 1:1 clay model. You Fine has very talented and experienced clay model masters and sculptors. Therefore, our master can highly restore the vivid details of Jesus in the process of making clay sculptures. You can clearly see that our master has carved the face of Jesus very realistically with very deep eyes.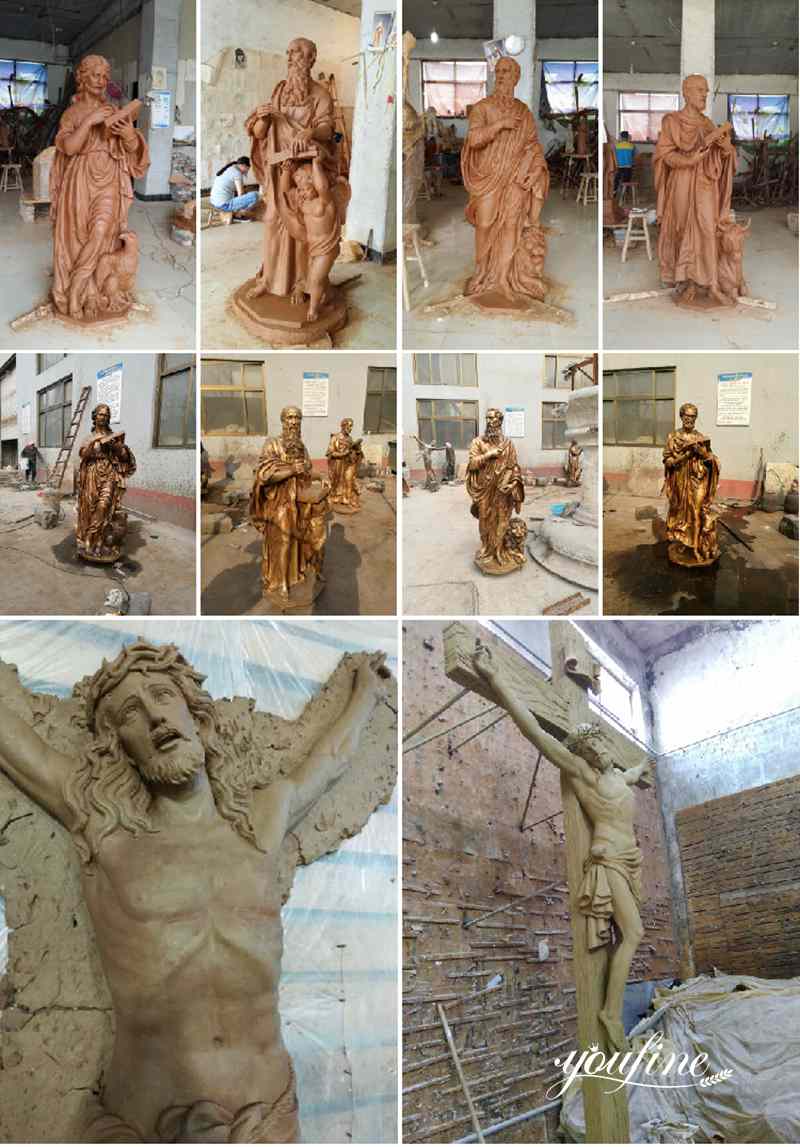 Strict Quality Control:
As a professional bronze casting statue factory, YouFine has nearly 40 years of experience. We have a professional QC team to check the production progress and quality of the sculpture and strictly control the production process. Therefore, the 33 processes of bronze casting will be strictly inspected by our QC staff. Ensure that there are no problems and flaws in the sculpture production to the final completion. Our QC team is very professional and serious. They are very responsible for every sculpture. Therefore, you don't need to worry about the quality of the statue.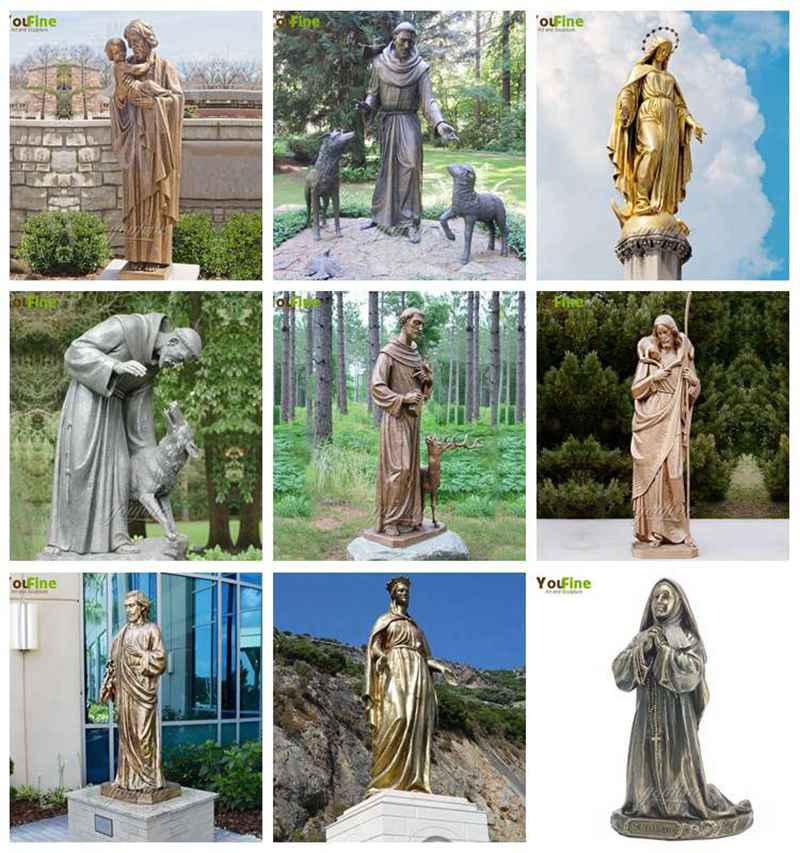 YouFine is a professional Catholic statue supplier, so if you like our large bronze Jesus statue, please feel free to contact us.