Our Lady of Fatima Outdoor Statue Introduction:
This is a Our Lady of Fatima Outdoor Statue, which perfectly presents the scene of the Apparition of Our Lady of Fatima. This group of sculptures not only has the graceful and holy Virgin of Fatima but also three devout shepherds. All sculptures are made of A-grade natural marble, which guarantees superior quality. And we not only support the purchase of a group of sculptures but also individually.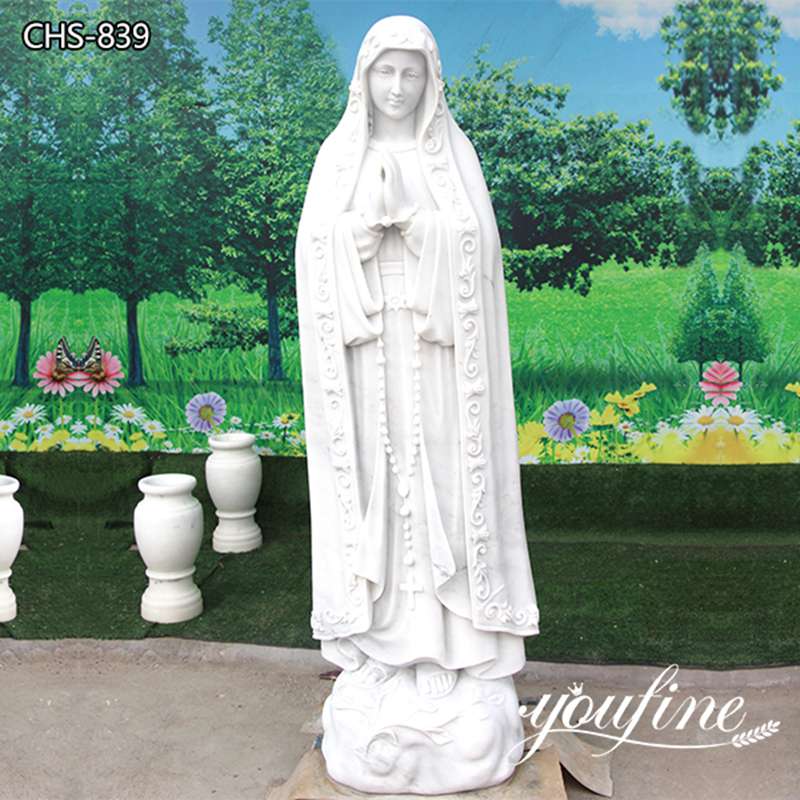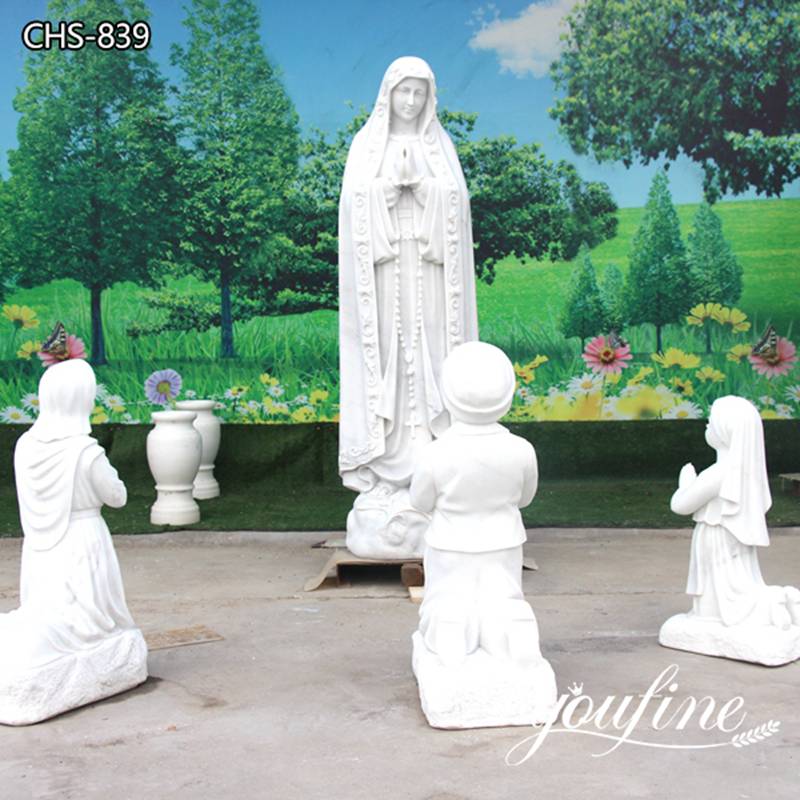 About Our Lady of Fatima:
Our Lady of Fatima is the title given by Catholics to a person who appeared to three shepherd boys in Fatima, Portugal, on the 13th of the month for six consecutive months in 1917, and was recognized by the Catholic Church as the "Virgin Mary". Since the three shepherd boys said she called herself "Rose Mary", this title is also used, and often these two titles are also used together, such as "Rose of the Virgin of Fatima". So our group of Our Lady of Fatima Outdoor Statue not only has the Virgin but also shows three shepherd children at the same time.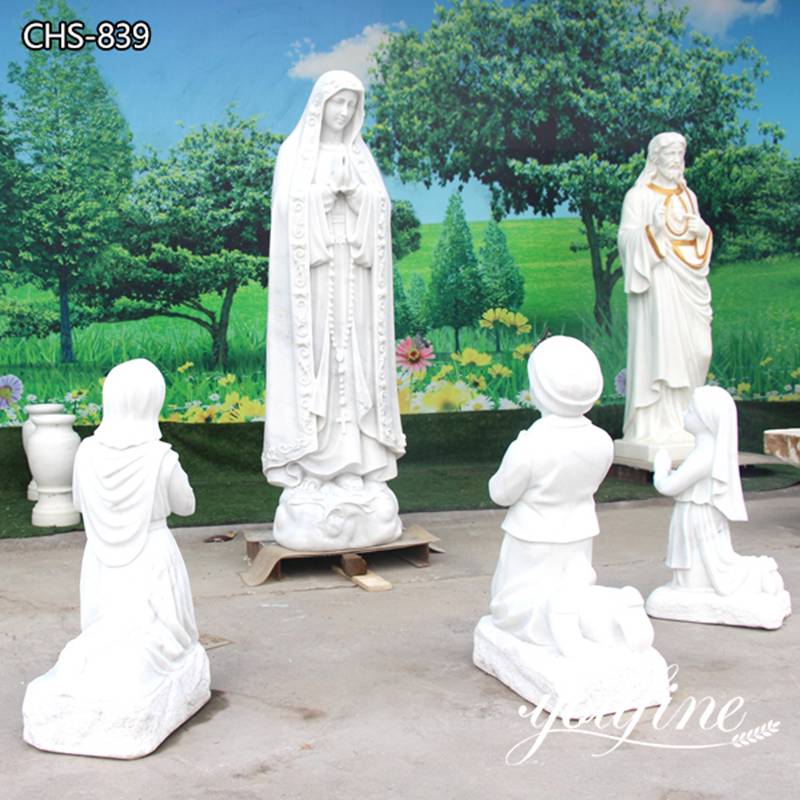 Lisbon daily O Dia's special report on October 17, 1917, said: "…the silver sun, surrounded by the same harsh grey light, seemed to revolve, turning in the cracked cloud… The light was transformed into a beautiful blue, as if through the tinted glass windows of the cathedral, to the crowd kneeling and holding out their hands… The crowd wept, bald heads prayed, facing the miracle they were waiting for. Seconds seemed to become hours, it was so vivid." Other scientists at the time No sun movement or other phenomena were recorded. According to other reports, this solar anomaly could be seen as far as 40 kilometers away. In addition to seeing these phenomena, the three shepherd boys said they saw a huge apparition including Jesus, the Virgin Mary, and St. Joseph blessing the crowd. The Benedictine historian of science Father Stanley Jaki believed that the movement of the sun seen by the crowd was an illusion caused by an atmospheric reversal, but the shepherd boy would have predicted the phenomenon was clearly a sign of a miracle.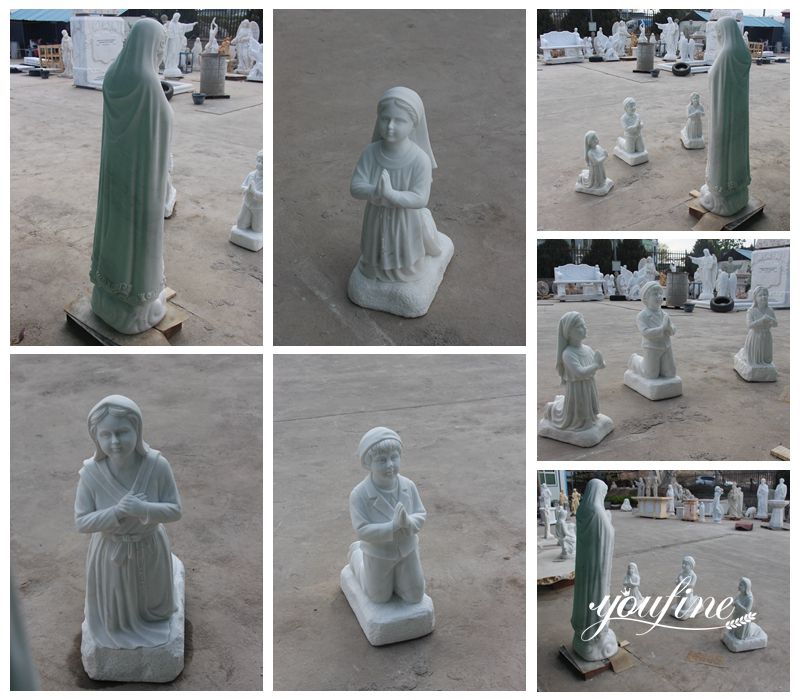 About YouFine:
YouFine is a professional marble carving factory, with professional marble carving professionals to carve religious sculptures. Our artists responsible for the carving of marble religious sculptures are devout Catholics, familiar with the characteristics of each religious figure and could perfectly restore them. So in addition to Our Lady of Fatima Outdoor Statue, we also have Jesus sculpture, Virgin Mary sculpture, St. Peter sculpture, and other religious figure sculpture designs for you to choose from.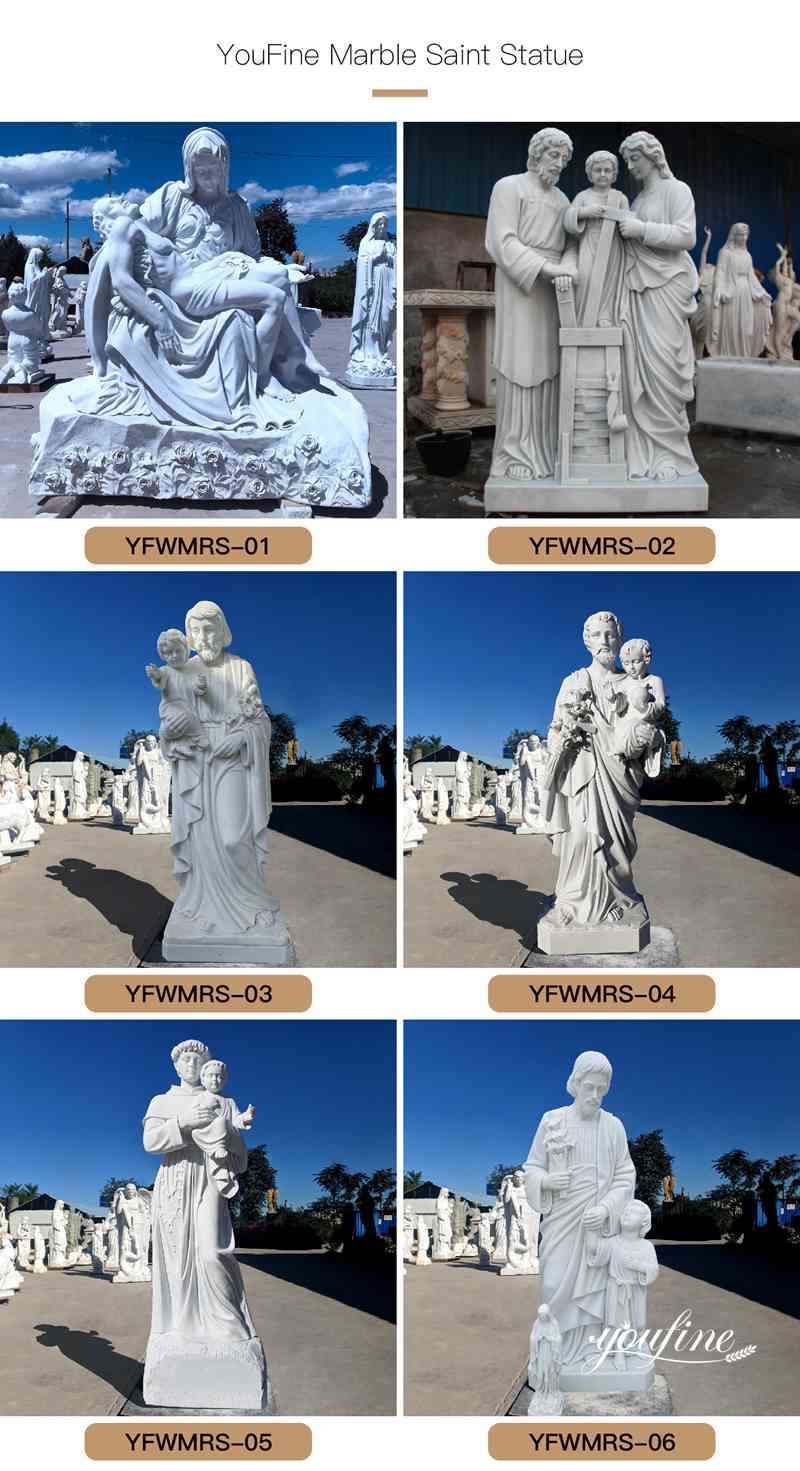 If you need high-quality marble religious sculptures, please feel free to contact us.