Life Size White Marble Pulpit for Church Detail:
This life size white marble pulpit for church design made of pure white marble materials. This is the latest pulpit product produced in our marble factory. This is specially custom made for one of our Catholic church customer in our factory. Therefore, the patterns and symbols on the front of this pulpit are carved according to the requirements of our customers.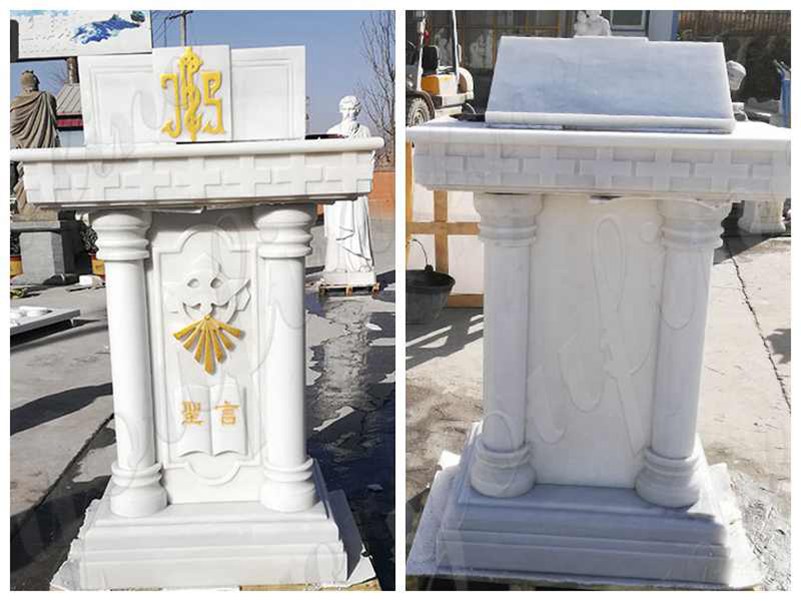 In the design of the life size white marble pulpit for church, there are four cylindrical designs around the pulpit, and the cross is carved on the front of the altar. The simple columns design and some exquisite carvings make the pulpit no longer monotonous. The height of our marble pulpit is life-size. We can make the size and height according to your requirements. Please believe that we can provide you with a suitable height that meets your requirements.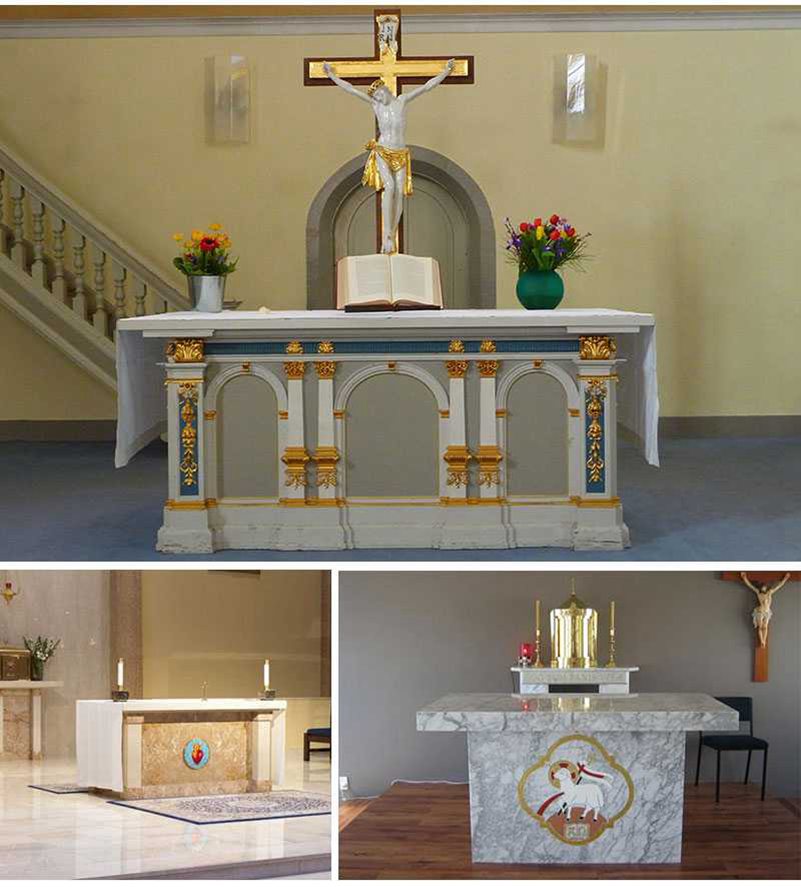 More Designs of Religious Marble Church Sculptures:
Here at You Fine Art Sculpture, you could find any religious sculptures or other products needed in the church. These are all made from high-quality marble materials. Please rest assured that our marble materials are all natural high-quality stones mined, not other mixed materials. As a result, our marble sculptures and other church products are very vivid and lifelike.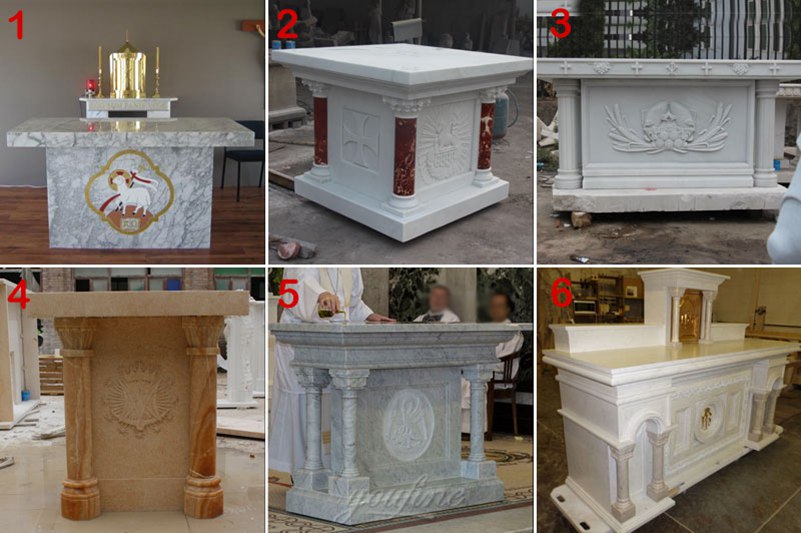 Our Company Service:
We hope that your shopping experience on our website is as enjoyable as possible. Therefore, we provide free online consultation service throughout the day. If our staff does not respond to your news in time, you could leave a message on our website. Our staff would send you an email when they see it quickly. If you see the sculpture you like, please don't hesitate and doubt the quality of our products. All our sculptures are handmade by experienced sculptors.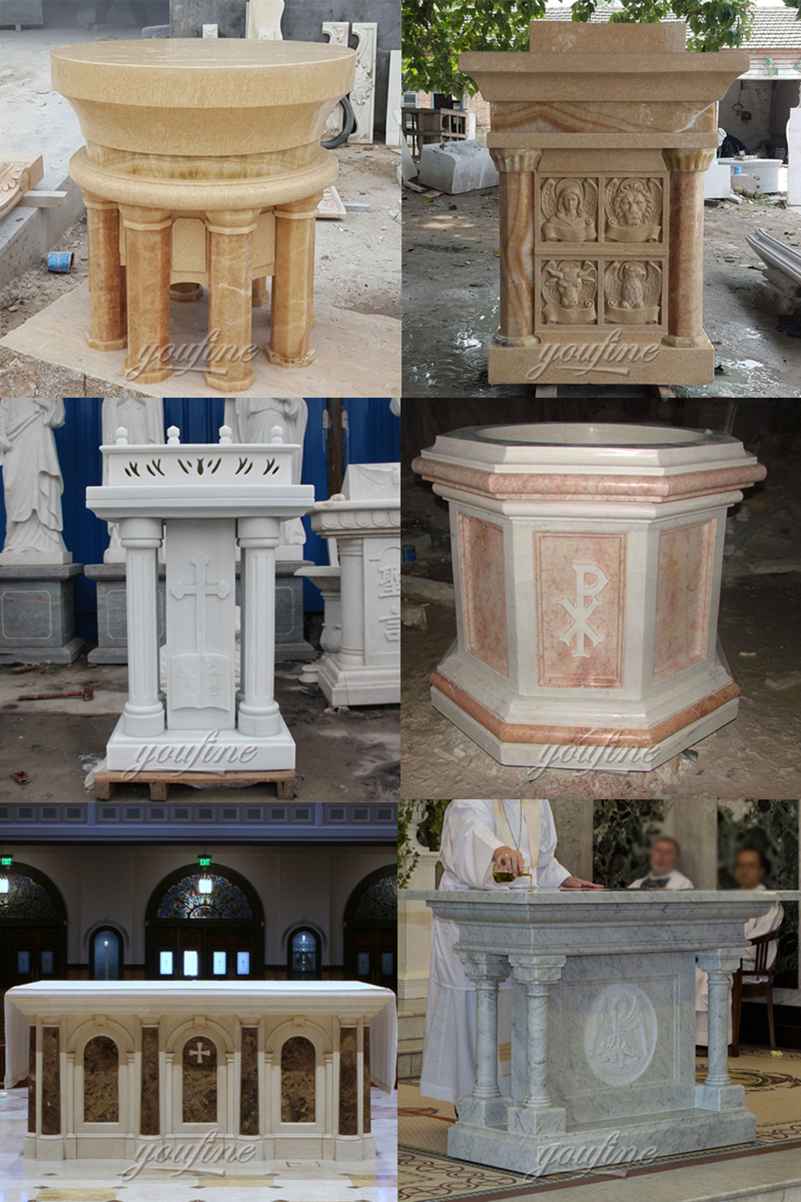 You Fine Art Sculpture has more than 35 years of experience in marble sculpture products, we could provide you with the best quality life size white marble pulpit product and best service. Please contact us for further business negotiations at your convenience, we are waiting for you!