Sculpture Introduction:
This is an elegant white virgin Mary statue made of marble. It is mesmerizingly detailed, and every detail would be hand-carved by our artists. At the same time, for more vivid details, we would choose A-grade natural marble as the raw material. So such a white Mary sculpture would be a good gift for believers.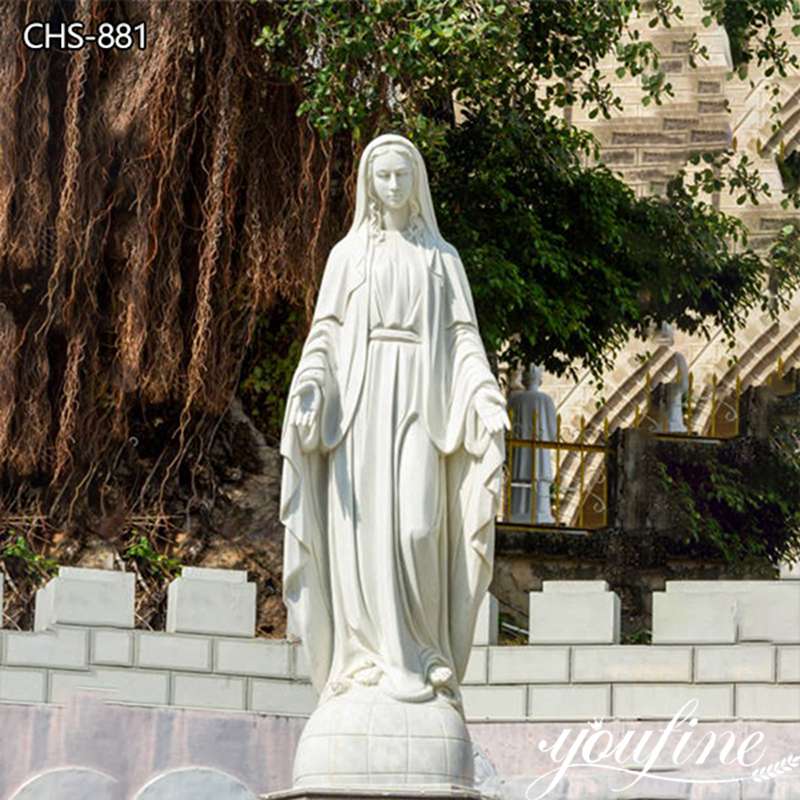 Is There a Special Place in the Church where the Statue of Mary Could Be Placed?
The white virgin Mary statue could be placed almost anywhere in the church, as long as the location is appropriate. Let me explain. Statues of Mary should not take the place of Jesus, the Father, the Holy Spirit, or the Eucharist; for example, it would be inappropriate to place an image of the Virgin in the center of a church and a tabernacle or a cross/cross in a secondary position. On one occasion, the patron saint of the church was painted on the altar above the tabernacle. There is also customary a Marian side altar (on the right side of the church). In both cases, the hierarchy of icons is guaranteed. In any case, the placement of Marian images should always point to Jesus, the Eucharist, the Cross, the Trinity, not distract them or take their place.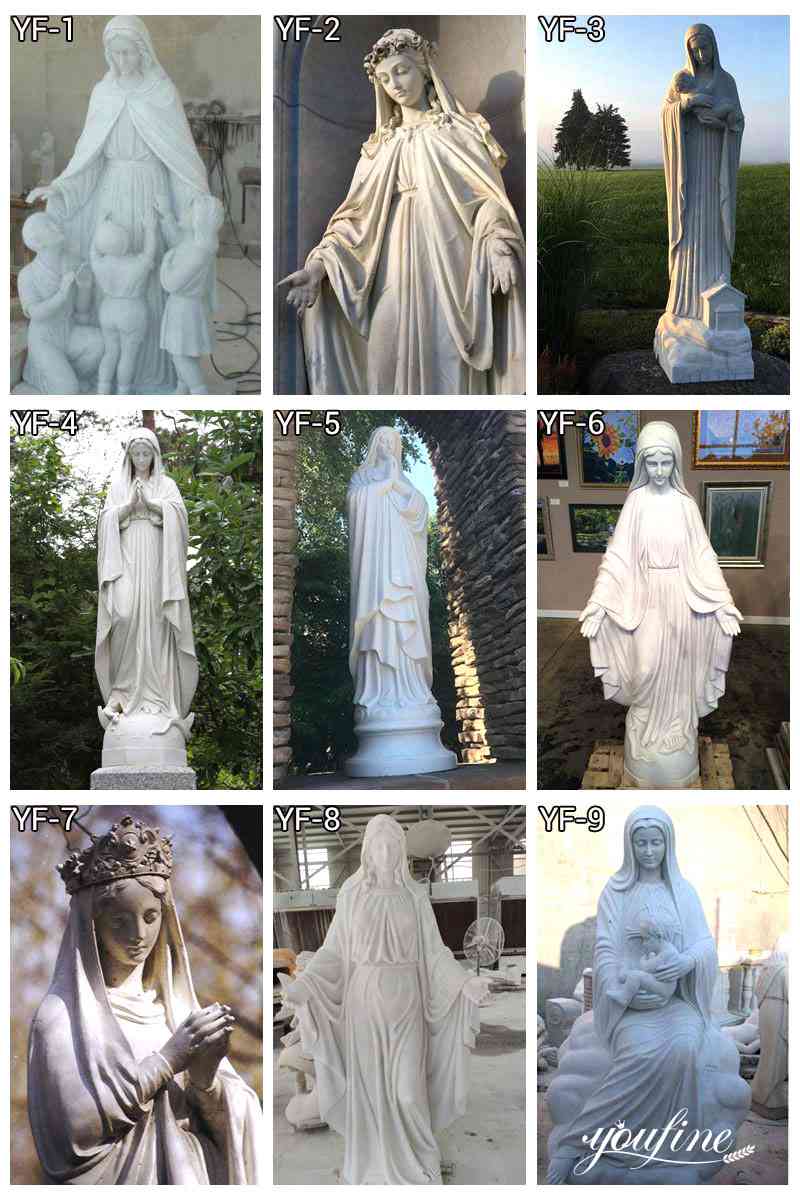 Why Do Catholics Pray to Mary?
For Catholics, there are different types of Virgin prayers that reflect different intentions. For example, reciting "Magnificat" is a way of praising God, as Mary did. By reciting the Angelus, you commemorate an event in the history of salvation in which Mary played an important role. Such observances are also held throughout the church during the liturgical cycle. For example, at Christmas, believers recall Mary's role in the birth of Christ.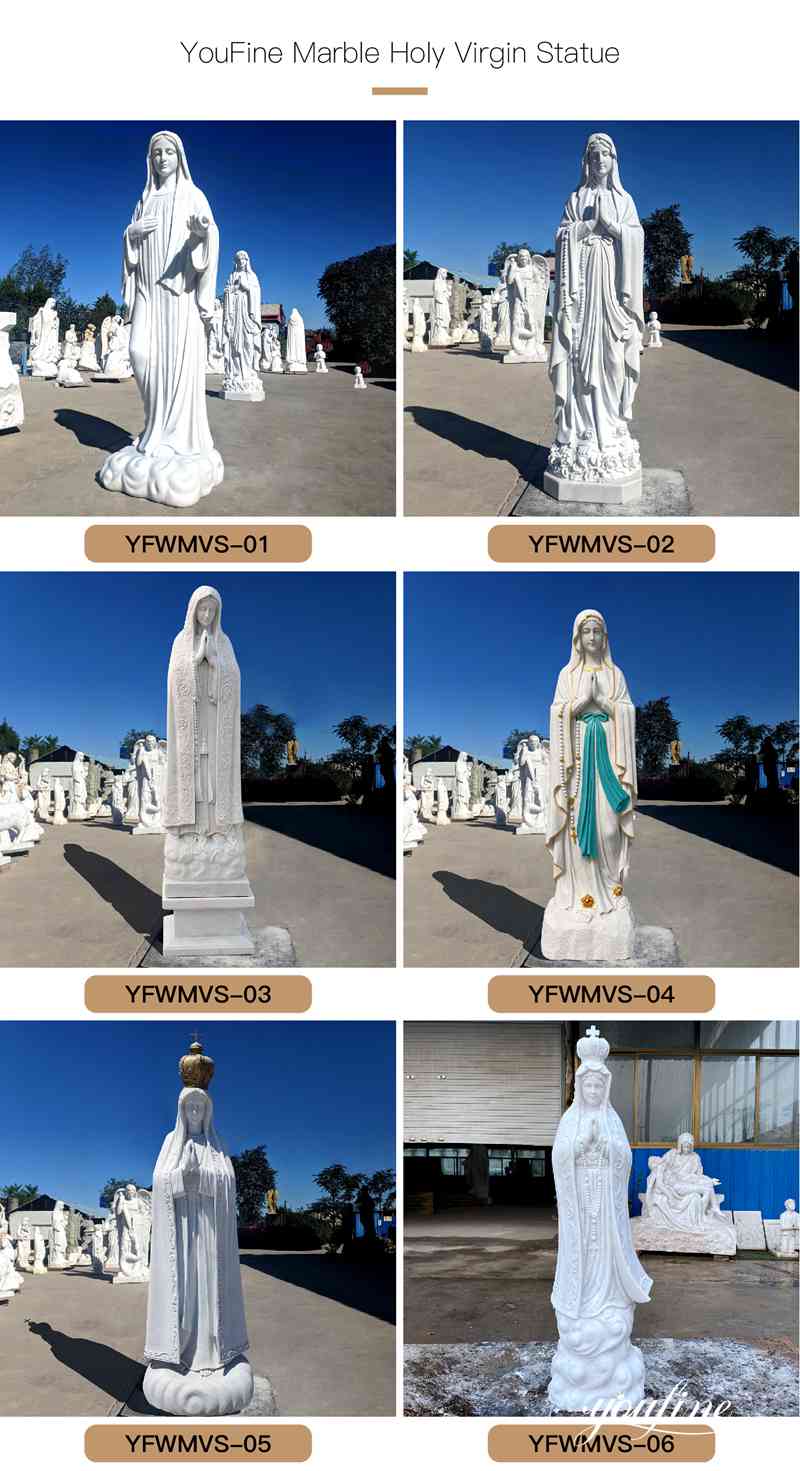 Catholics don't pray to Mary the way they pray to God. Prayer to Mary is a remembrance of the great mysteries of our faith (incarnation, redemption through Christ in the rosary), praising God as he is in and through one of his creatures (Hail Mary) and intercession ( lower part) Hail Mary). The latter is written to Mary, not a vending machine, but a proponent of helping us discern the would of God in our lives. Mary is a volunteer, highly recommended and recommended, but not mandatory and inevitable passages.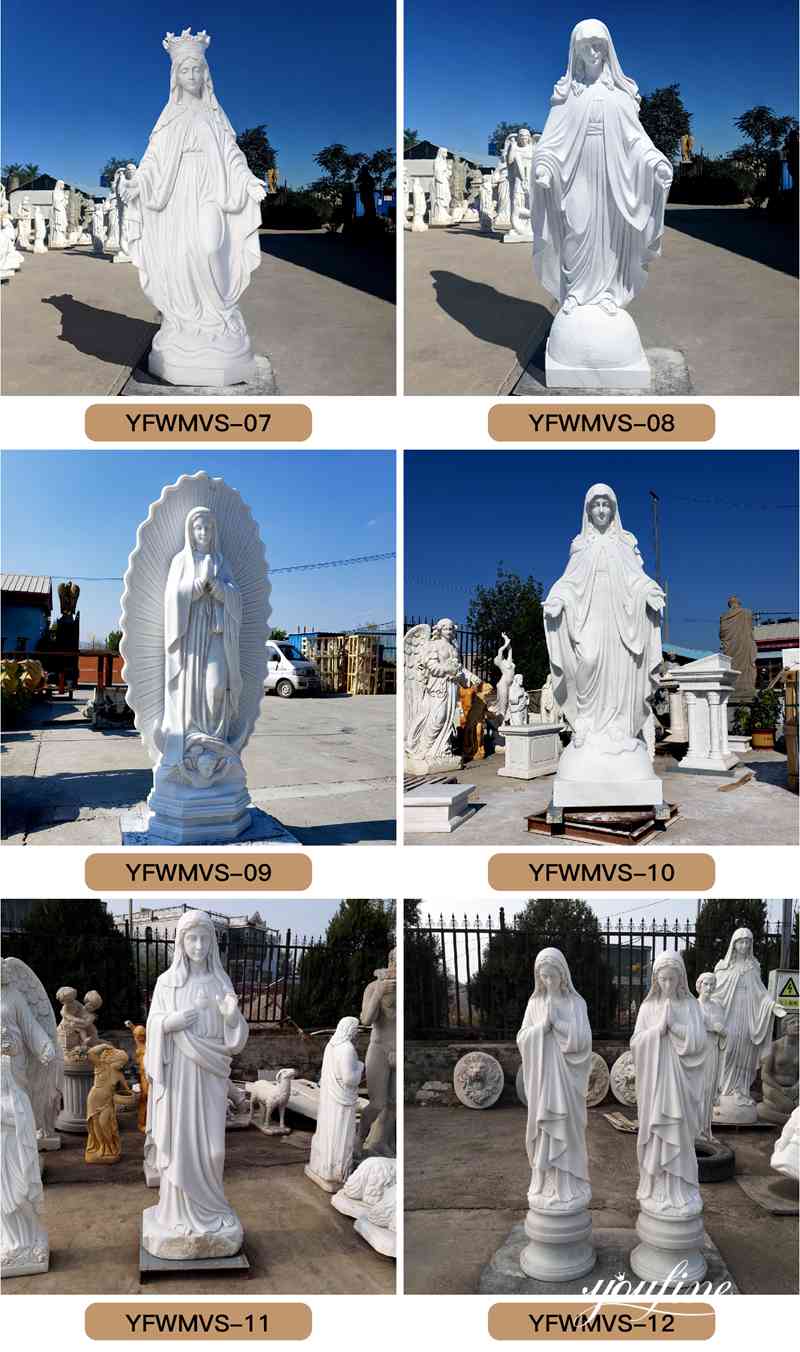 If you are looking for high quality marble religious figure sculpture suppliers, YouFine would be your good choice. We are factory direct sales, which could not only guarantee good price, but also first-class quality. So such a white virgin Mary statue would have a high cost performance.