Sculpture Introduction:
This St John The Apostle Statue uses high-quality natural marble as raw material. It is life-size, and every detail is vivid and charming, showing the unique charm of St. John. When sculpting, our top artists hand-carve every fold and look. Such a statue would be a good church decoration and a good gift for believers.
YouFine has carved marble sculptures of religious figures on several occasions, including the statue of St. John. Most of our work is life-size, but we could also engrave small or larger sizes. Every statue we carve is hand-carved from hand-mined white natural A-grade marble. So we could guarantee high quality for every statue.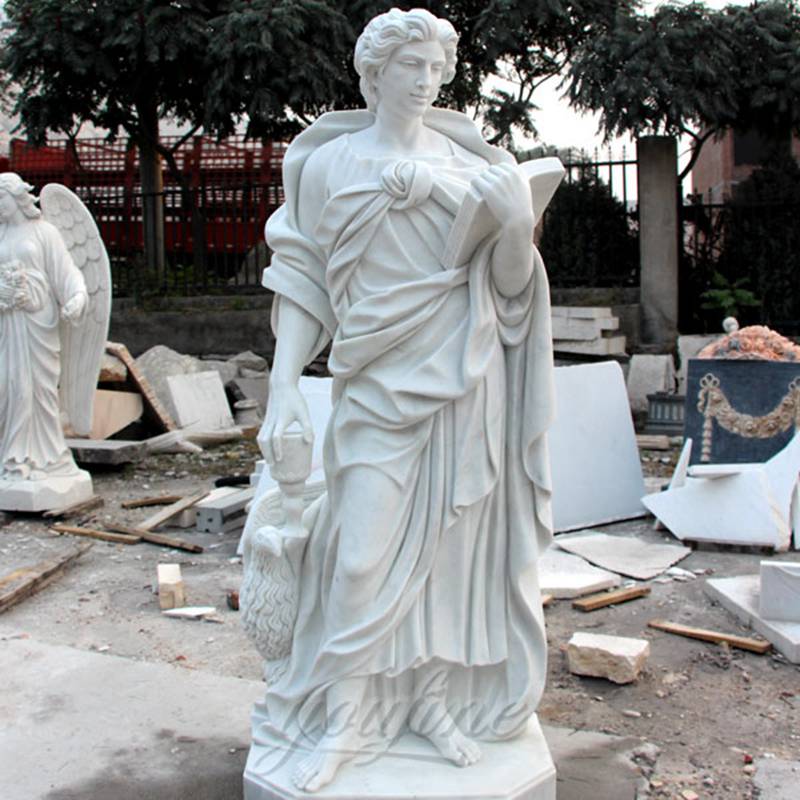 What Was John's Main Message?
St. John is one of Jesus' twelve apostles and is traditionally believed to be the author of the fourth book of the New Testament, the Gospels and Acts. The Book of Revelation is also traditionally considered to be his work. St. John followed Jesus all the way until Jesus was crucified, standing under the cross and accompanying Jesus' mother Mary (18 BC – 41 AD) as the other disciples fled for their lives. Before Jesus died, he entrusted the unfulfilled obligations of the Son of Man to St. John, and he took the Virgin Mary into his own home and raised the Virgin Mary instead of Jesus. John played an important role in the early church after Jesus' resurrection. His mission was to target all levels and stations of Jewish society. His message is that God's judgment on the world is imminent, and in preparation for this judgment, people should repent of their sins, be baptized, and bear the proper fruit of repentance.
What Does St John Symbolize?
John the Evangelist, author of the Fourth Gospel, is symbolized by an eagle, often with a halo, an animal that may have originally been seen as the king of birds. The eagle is an image of the sky, and Christian scholars believe it could look directly at the sun. So we could often see St John The Apostle Statue having these elements.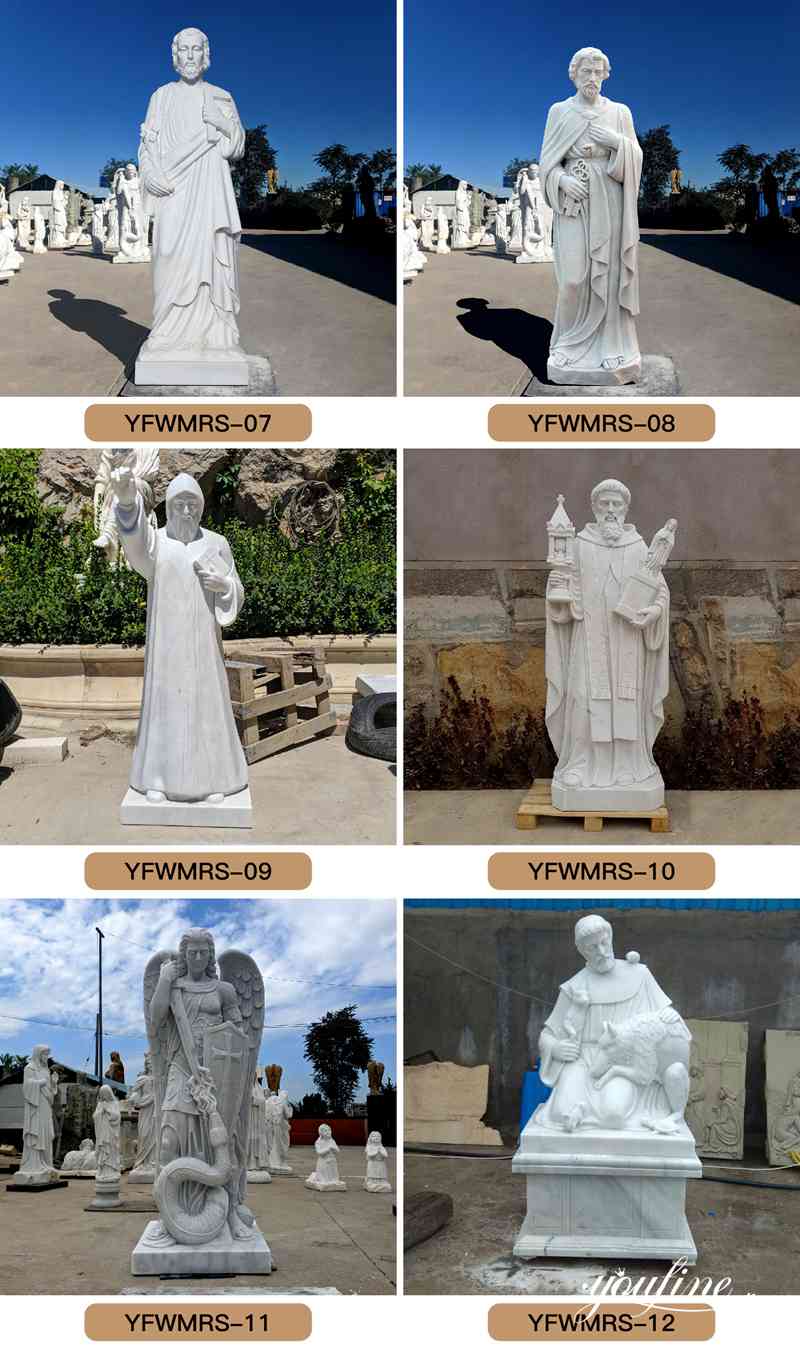 If you are looking for top-quality marble statues of religious figures, please feel free to contact us for a quote. Our carvings have been exported for many years and could guarantee that your statue would be delivered to you intact.