Our Lady of Knock Statue Introduction:
This is a very elegant marble Our Lady of Knock Statue. We could see the details of this sculpture are exquisite and perfect. Every detail is hand-carved by our top artists. Especially Master Yuan is also a Catholic. So he is very familiar with the religious figure. The facial details of the figures of all our Catholic statues are meticulously sculpted by our master Yuan, so we could guarantee you would see the most vivid marble religious statues.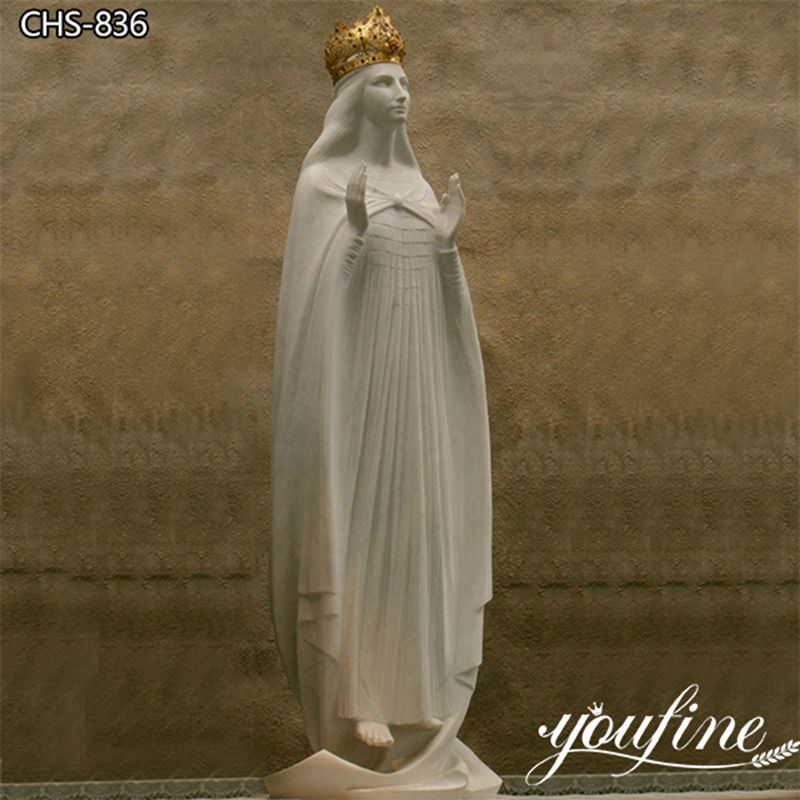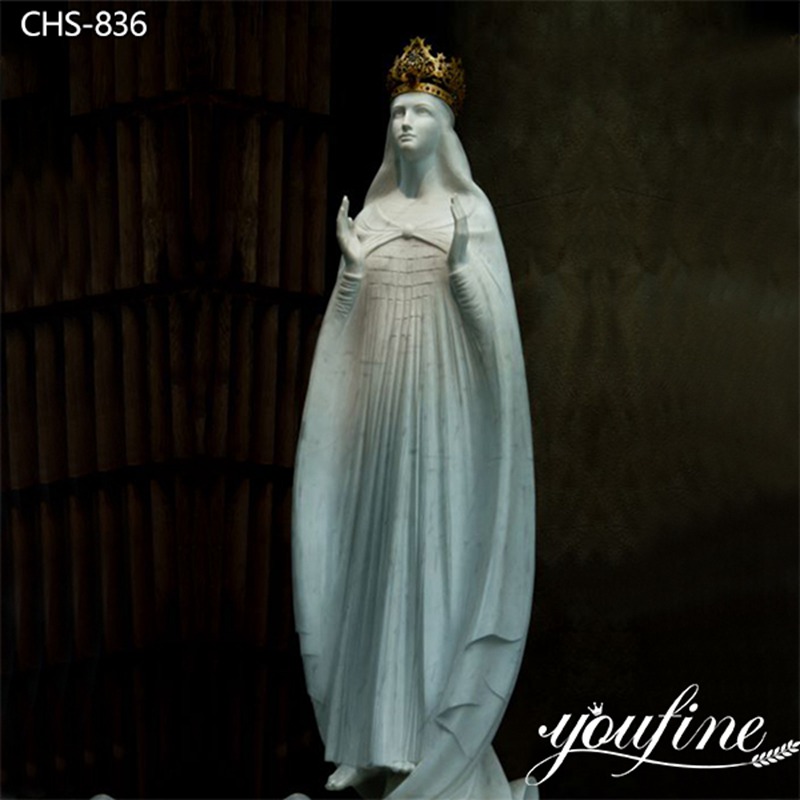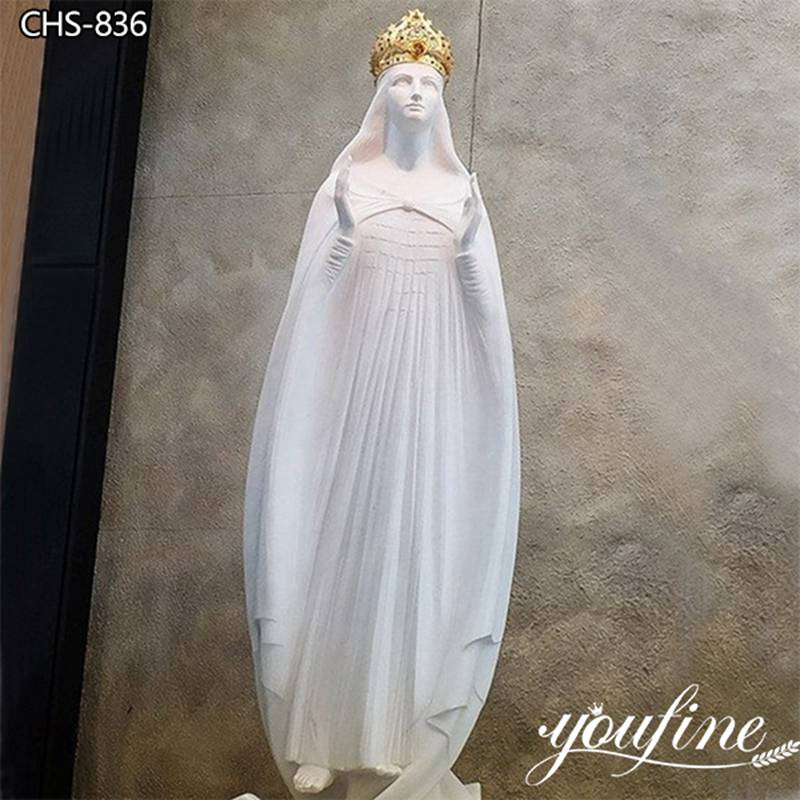 About the Catholic Statue:
Catholic statues and icons have been images of faith and inspiration for centuries. Often depicting saints, Mary or Jesus, Catholic icons and figurines are imbued with deep spiritual meaning and symbolism. This includes the type of colors used, the materials used, and even the way the image is depicted. Gold, wood, or canvas are popular choices, but wings or halos are common elements.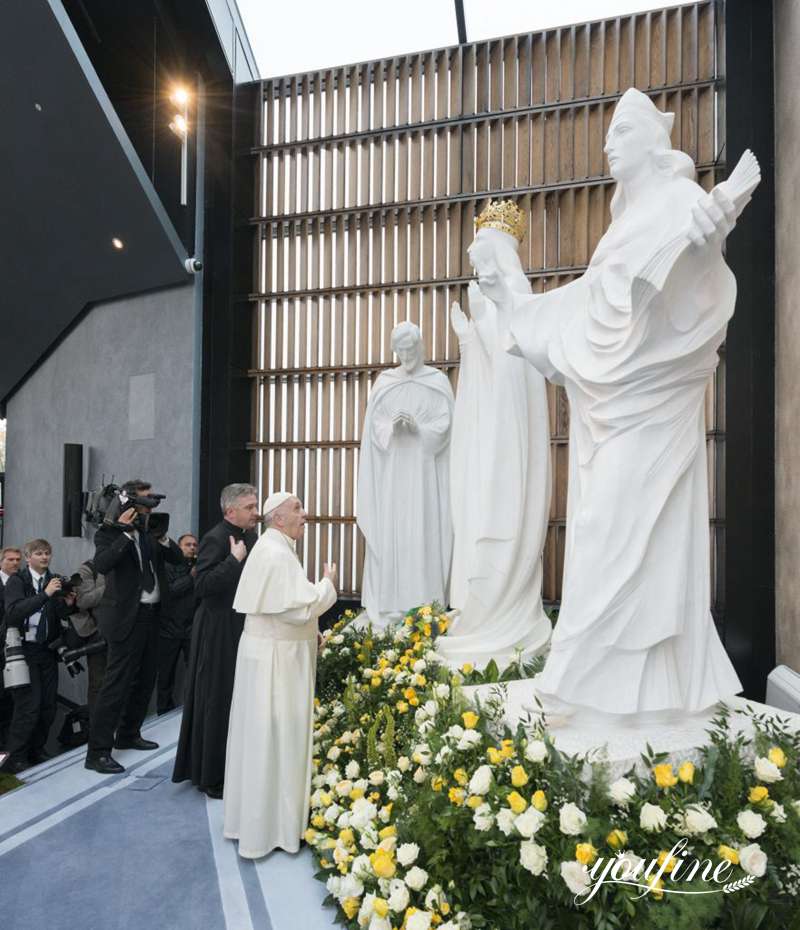 Although they have existed for centuries, Catholic icons and Catholic figurines are tools that are increasingly remembered and respected for specific elements of the faith. They are also used to help convey and teach key points about faith to new Catholics and children. Similar to elaborating holiday scenes depicting the Nativity, many families use Catholics to show and explain biblical events.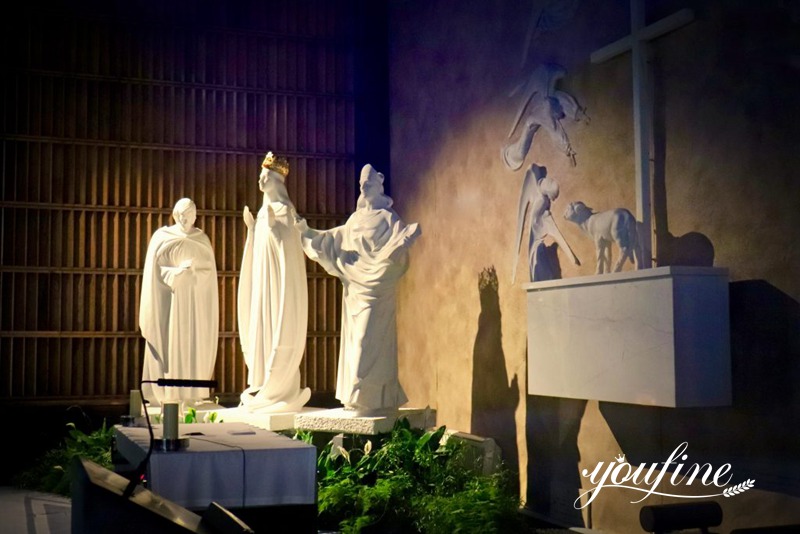 As an element to remember your personal dedication. For example, statues of St. Patrick are now popular in homes for their beauty and significance.
To commemorate or remember a loved one. If a deceased family member or friend had a favorite or cherished saint, a Catholic statue of that saint is a memorial gesture in the home or garden.
Respect religious services. Remember a favorite teacher, priest, or priest with a figurine gift that they would enjoy for years to come.
Help with storytelling. Share a Catholic figurine with beautiful detail, color, symbolism – and interactive features, such as our Lady of Grace Level 3, as you explain other people's biblical moments that mean a lot to you.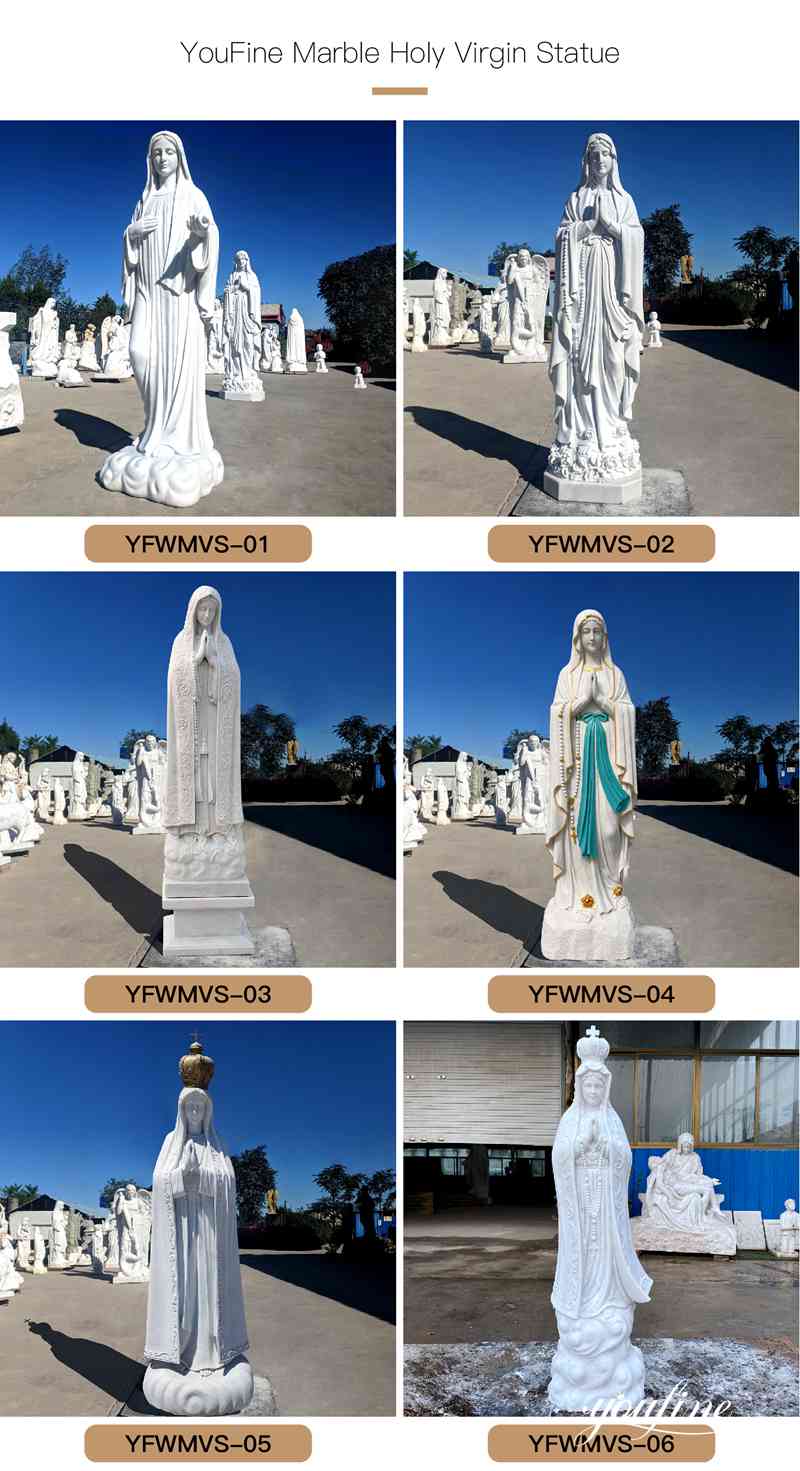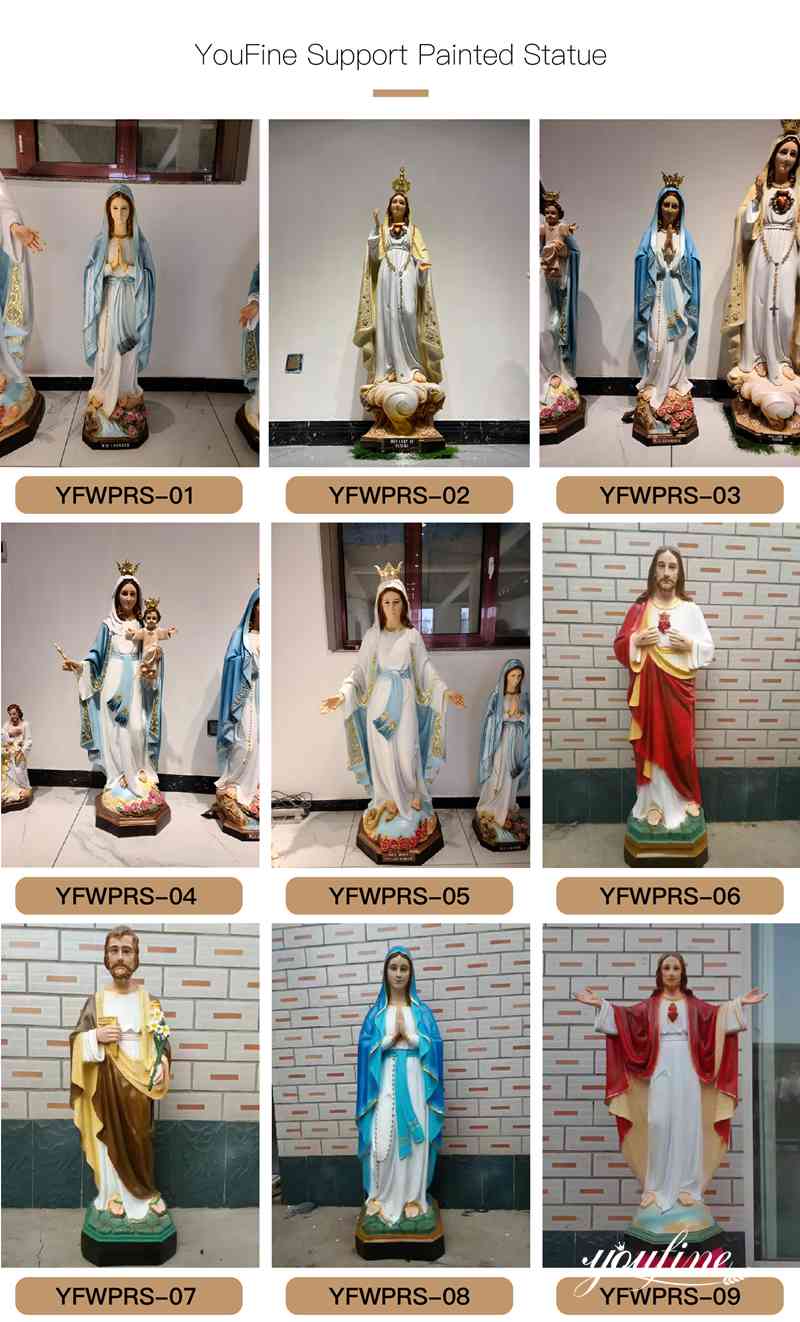 YouFine offers a wide variety of top-quality statues of religious figures from Catholicism. If you like this Our Lady of Knock Statue, you could contact us at any time.