St Francis Sculpture Introduction:
This is a St Francis Sculpture made of natural marble. The white marble shows the nobility and holiness of St. Francis very well. Our marbles are all-natural A-grade quality mined from the mine and could show the details that St. Francis should have. Such marble religious sculptures would be a great gift for religious people. It would also be a good choice for you to decorate your church or house.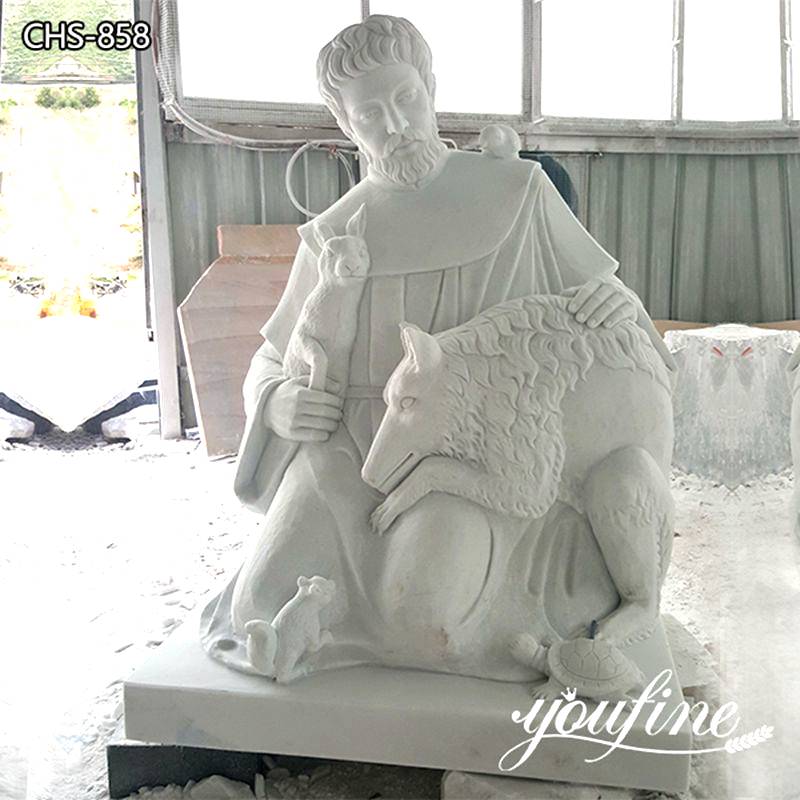 Purely Handmade Sculptures by Top Artists:
As a professional marble carving factory, we are located in Quyang, the hometown of Chinese sculpture. Our artists have been taught ancestral marble carving techniques since childhood. Especially the artist of our religious sculpture is a devout Catholic believer. Master Yuan is familiar with the Bible and understands the characteristics of people of various religions very well. So you could see that every detail of this St Francis Sculpture is perfect. Whether it is the folds of Francis' clothes or the fur of the wolf, they are all so lifelike.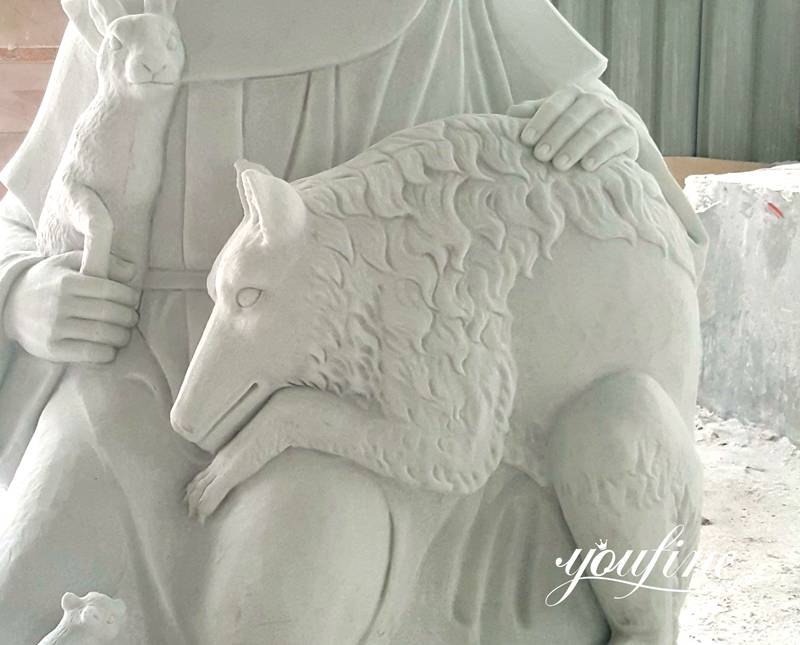 Because Master Yuan is very knowledgeable about religious figures. Therefore, the marble religious statues he carved are always loved by many customers. We also often have customers appoint Master Yuan when customizing sculptures. In addition to St Francis Sculpture, our artists could perfectly restore the demeanor of many religious figures such as Mary, Jesus, and St. Peter. So you could contact us to customize the statue according to your needs.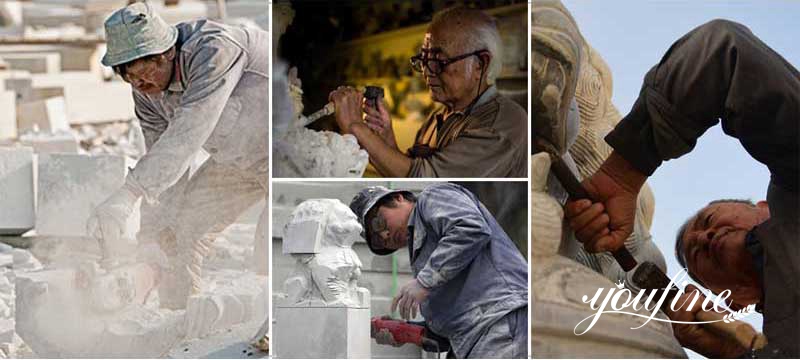 Real Customer Feedback:
Here are some real feedback from our customers: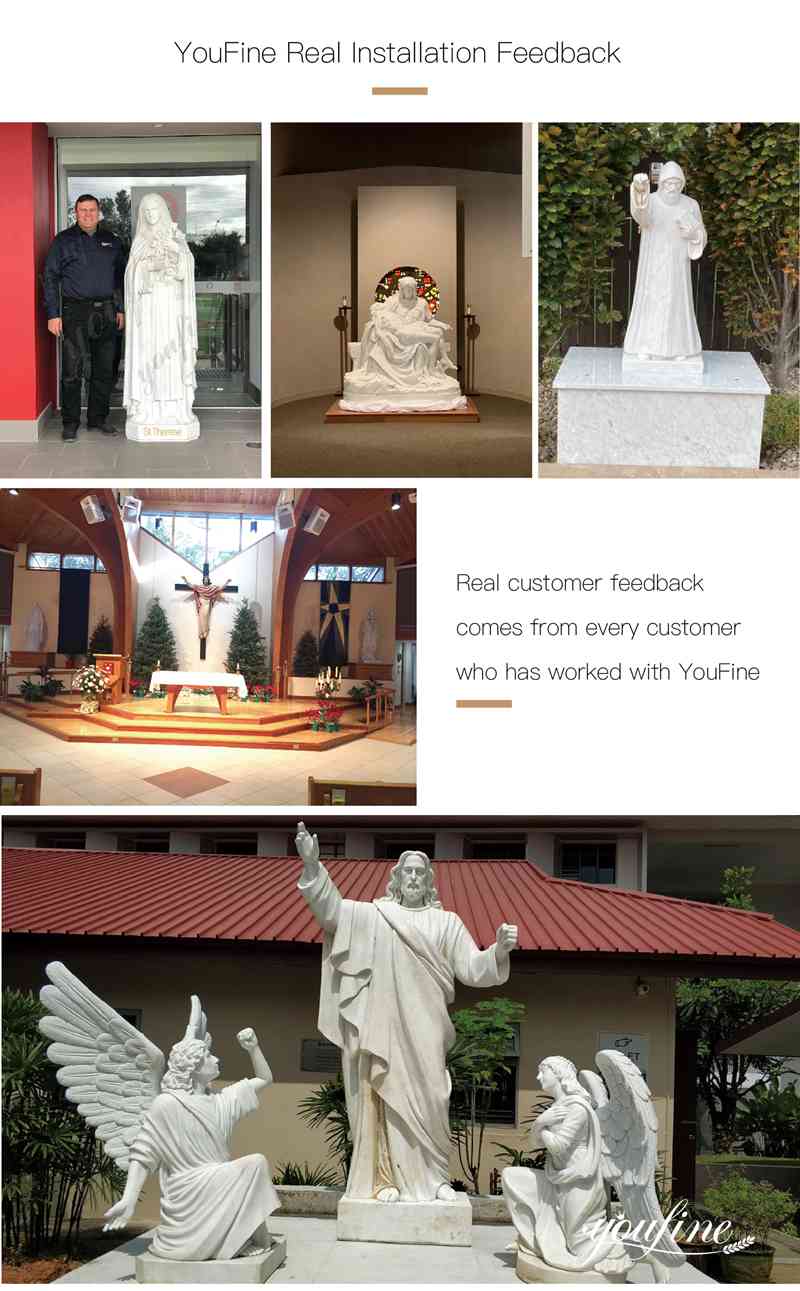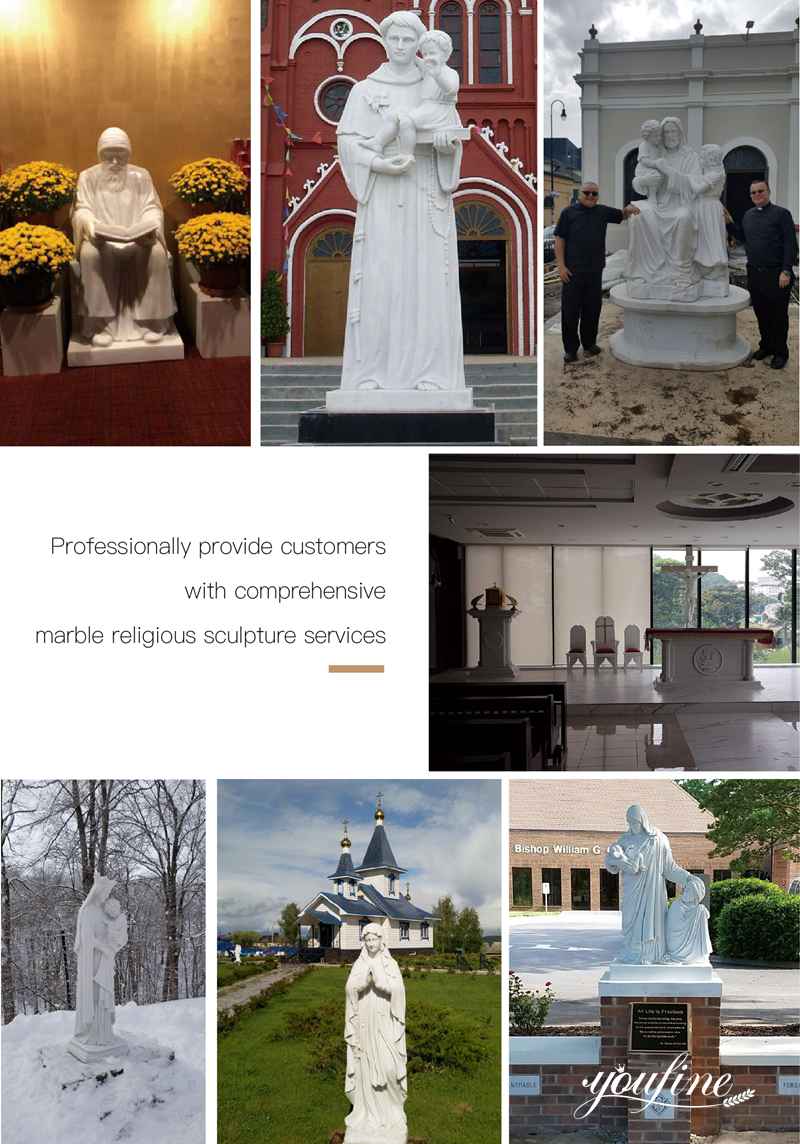 Our sculptures have been exported for many years, all over the United States, Singapore, Italy, Australia, New Zealand, Nigeria, India, and many other countries and regions. That's why we often receive feedback from customers in different countries. We have also worked on many cathedral projects.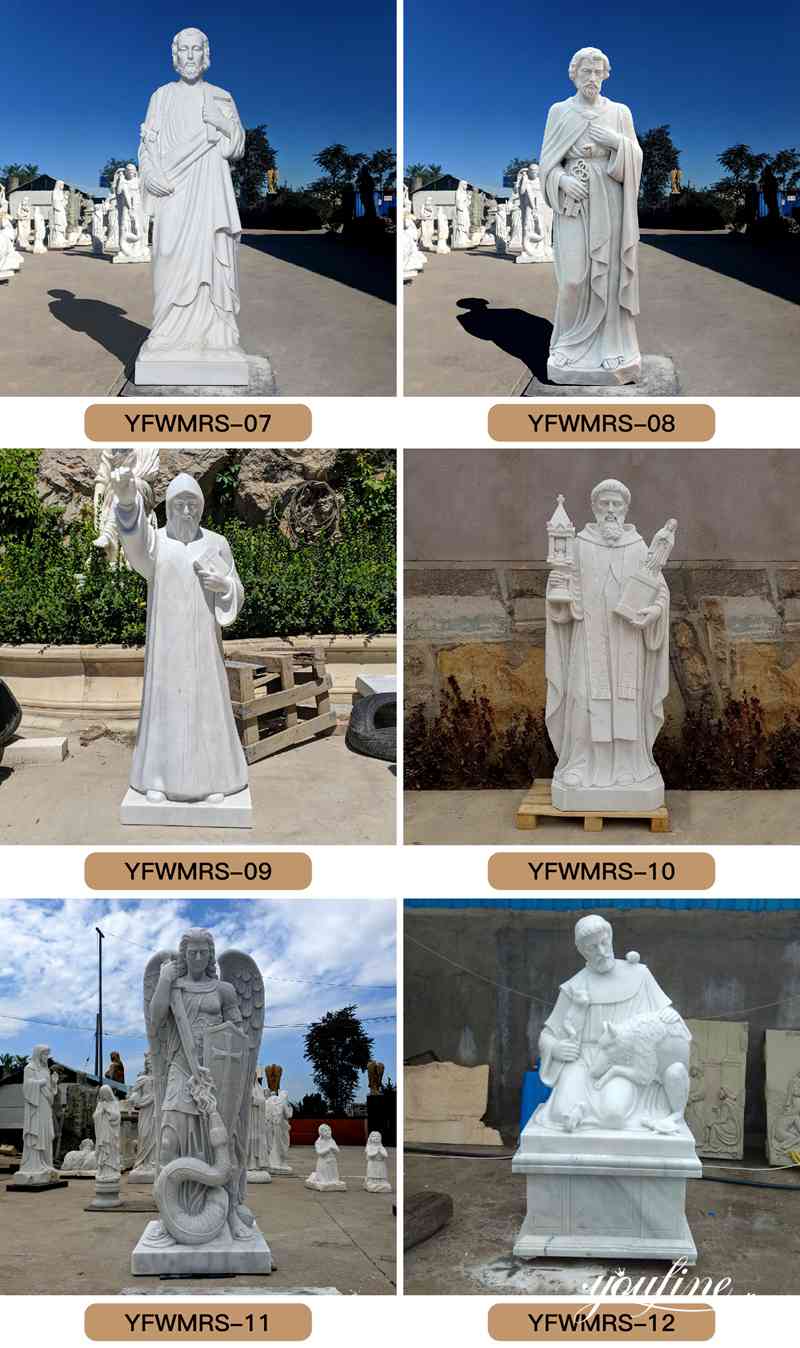 If you need top-quality marble religious sculptures, please feel free to contact us. We are factory direct and would guarantee the best price.