Statue Introduction:
The Our Lady Queen of Peace Statue that YouFine replicates for clients would use natural A-grade marble as raw material. So it guarantees top quality and vivid details. And every detail of our Mary Queen Peace sculpture is hand-carved by our artists and is exquisite. Such marble sculptures could be decorated not only indoors but also outdoors. Whether you want to put it in your home or church, this religious Madonna statue would be a good choice.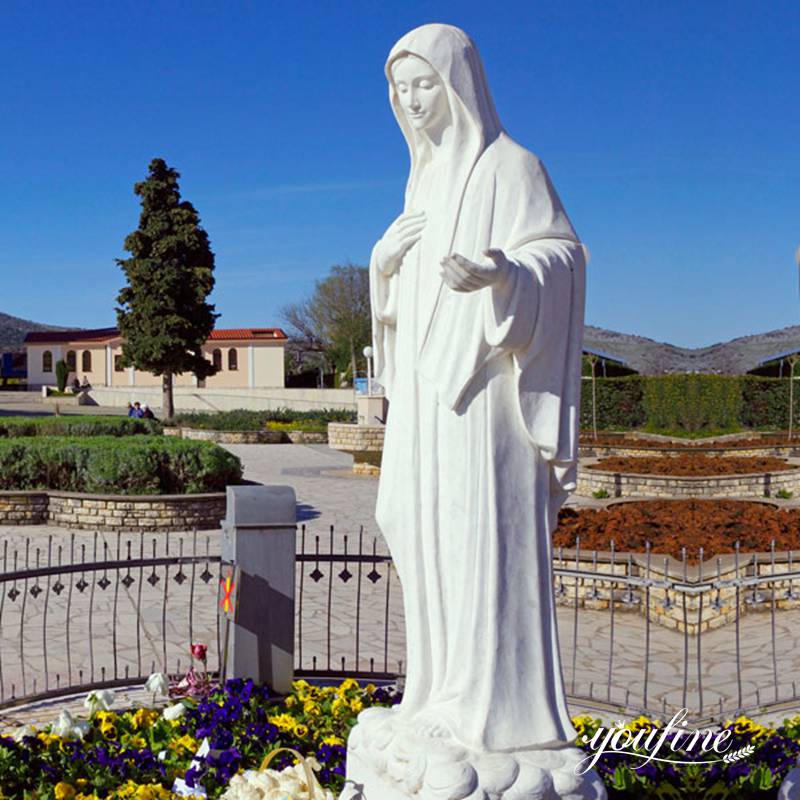 This Our Lady Queen of Peace Statue shows us a very beautiful and graceful image of the Virgin. We could see our Mary Queen Peace head down slightly, looking very gentle. She had one hand on her chest and the other slightly open. It seems that she is spreading love and peace to the world. This statue is very able to calm people's hearts. And could give Catholics a place of prayer and worship.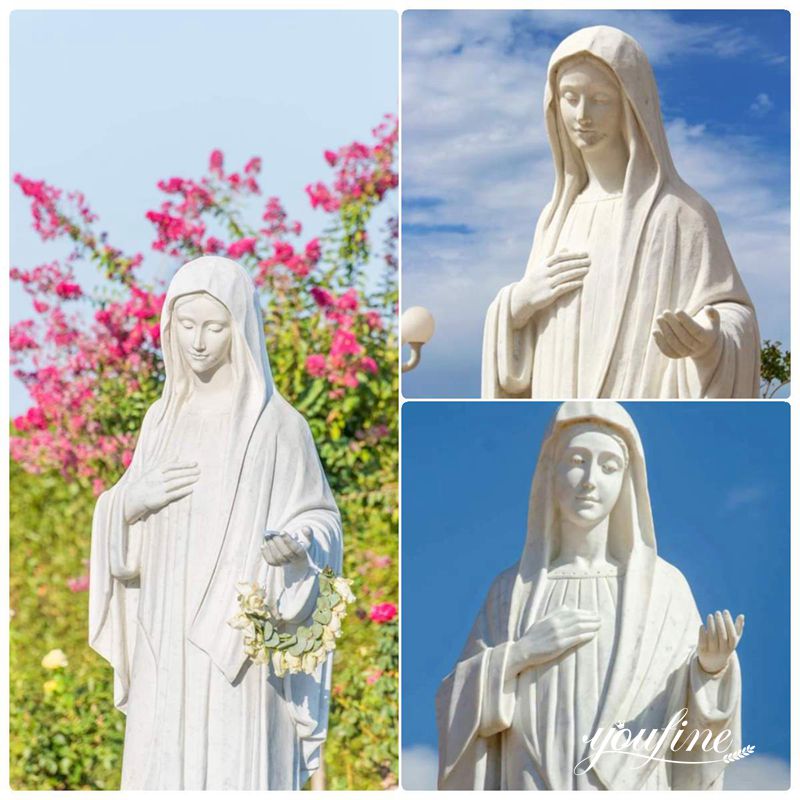 Why Is Mary Called Our Lady Queen of Peace?
Our Lady of Peace, Mother of Peace, Queen of Peace or Our Lady Queen of Peace are the names of Our Lady of Mary. She is depicted in art holding a dove and an olive branch, a symbol of peace. That's why people like to call her Our Lady Queen of Peace. She is mother of the "Prince of Peace" (Introit) who reconciled heaven and earth (Communio). She is our intercessor with God for a spirit of love, unity and reconciliation (Collect, Communio). Mary was the Immaculate Conception, a person at peace with herself and God. There are many papal encyclicals asking Mary to intercede for peace. The Mass of the Virgin Mary (1990 English edition) contains a Mass (usually) dedicated to the Virgin Mary, Queen of Peace.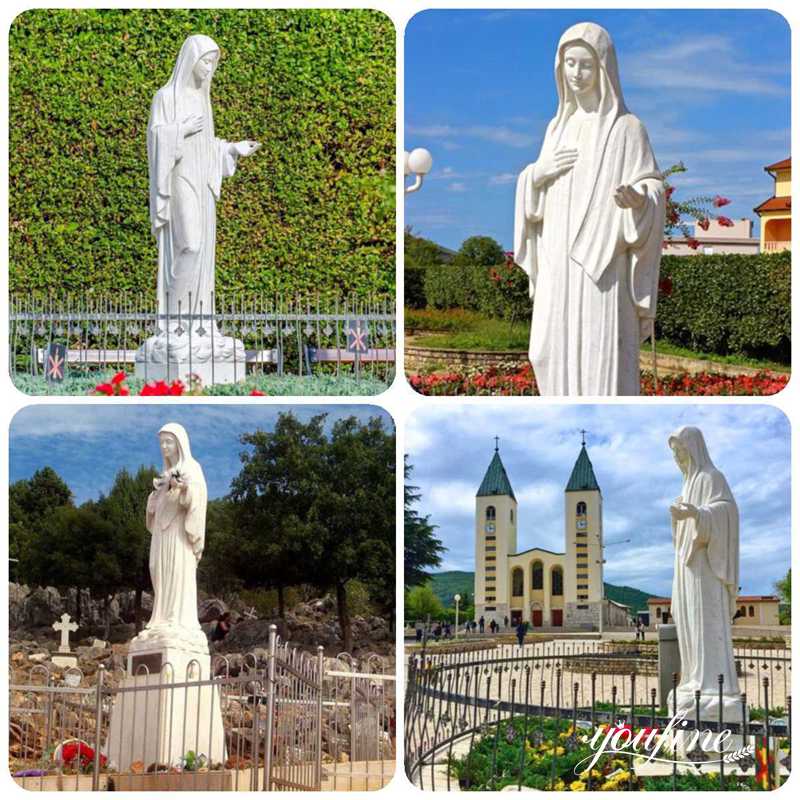 Advantages of YouFine for Making Statues of Catholic Religious Figures:
First of all, YouFine is a marble carving factory specializing in marble carving for many years. Our carving artists are all top-notch and very talented. And we have a team of artists specializing in the carving of Catholic religious objects. Especially the head of our Catholic statue carving team, he is a devout Catholic. So he could carve the characteristics and details of no one Virgin, Jesus or any other saint to perfection. Our clients are very satisfied with these statues. Also, our marble Catholic statues have been exported for many years. So we have perfect packaging and a variety of shipping methods, which could guarantee that the Our Lady Queen of Peace Statue you need would be delivered to you completely.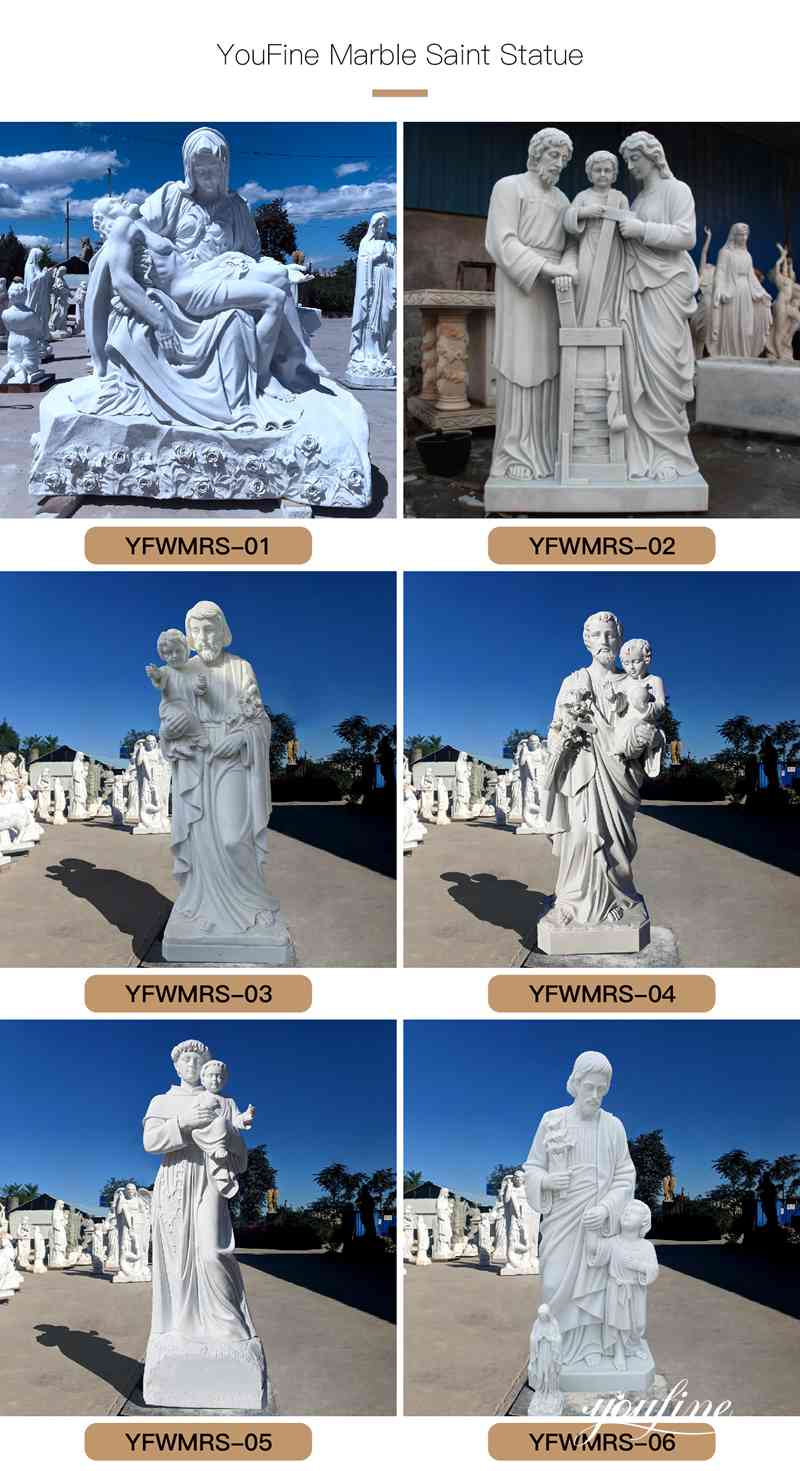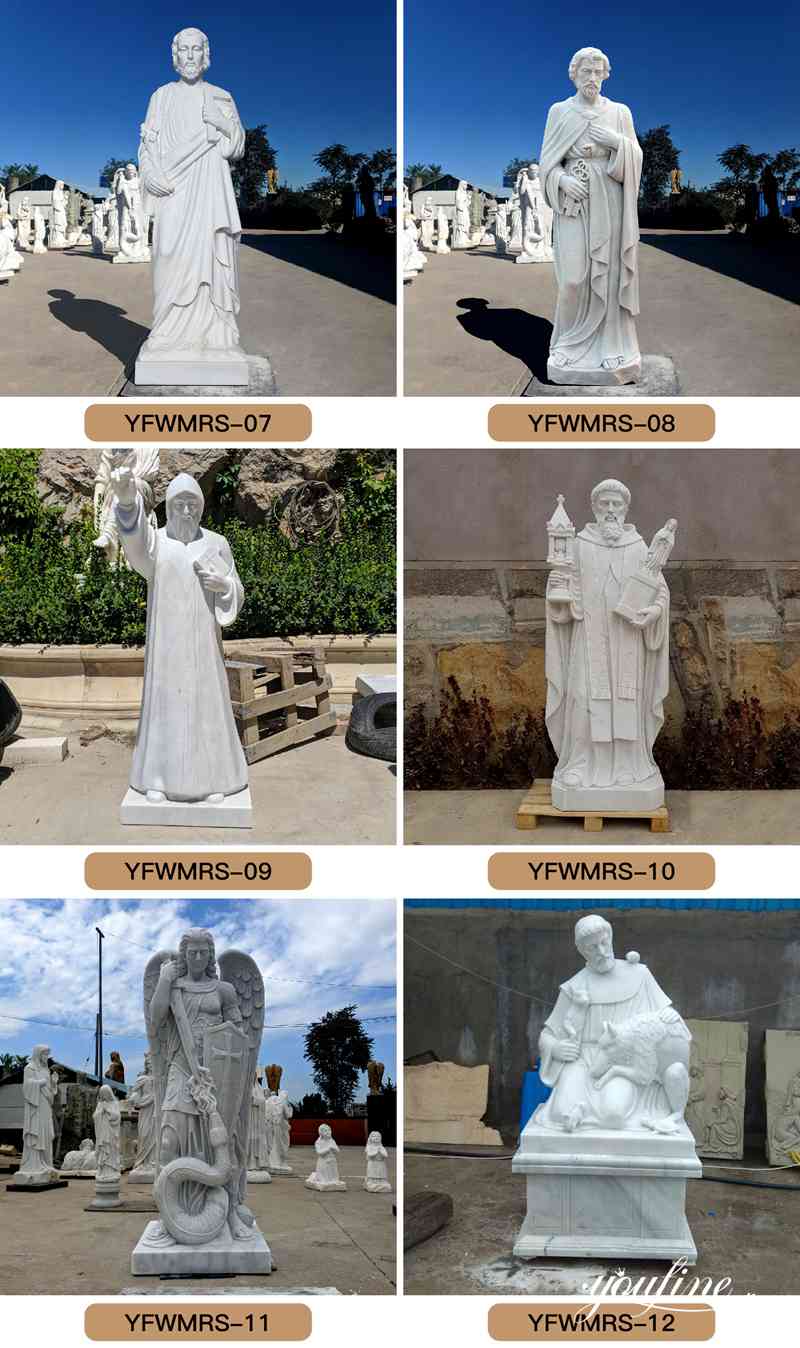 In order to best protect the interests of our customers, we would also purchase full insurance for you prior to shipping your Our Lady Queen of Peace Statue. So what are you still hesitating about? If you are interested in our Mary Queen Peace, you could always contact us for a quote.