Standing tall at an impressive height of 20 feet, behold the magnificent bronze statue of Saint Pope John Paul II, a timeless tribute to an extraordinary man of faith and inspiration. This remarkable masterpiece captures the essence of his profound impact on the world, commemorating his remarkable life and enduring legacy.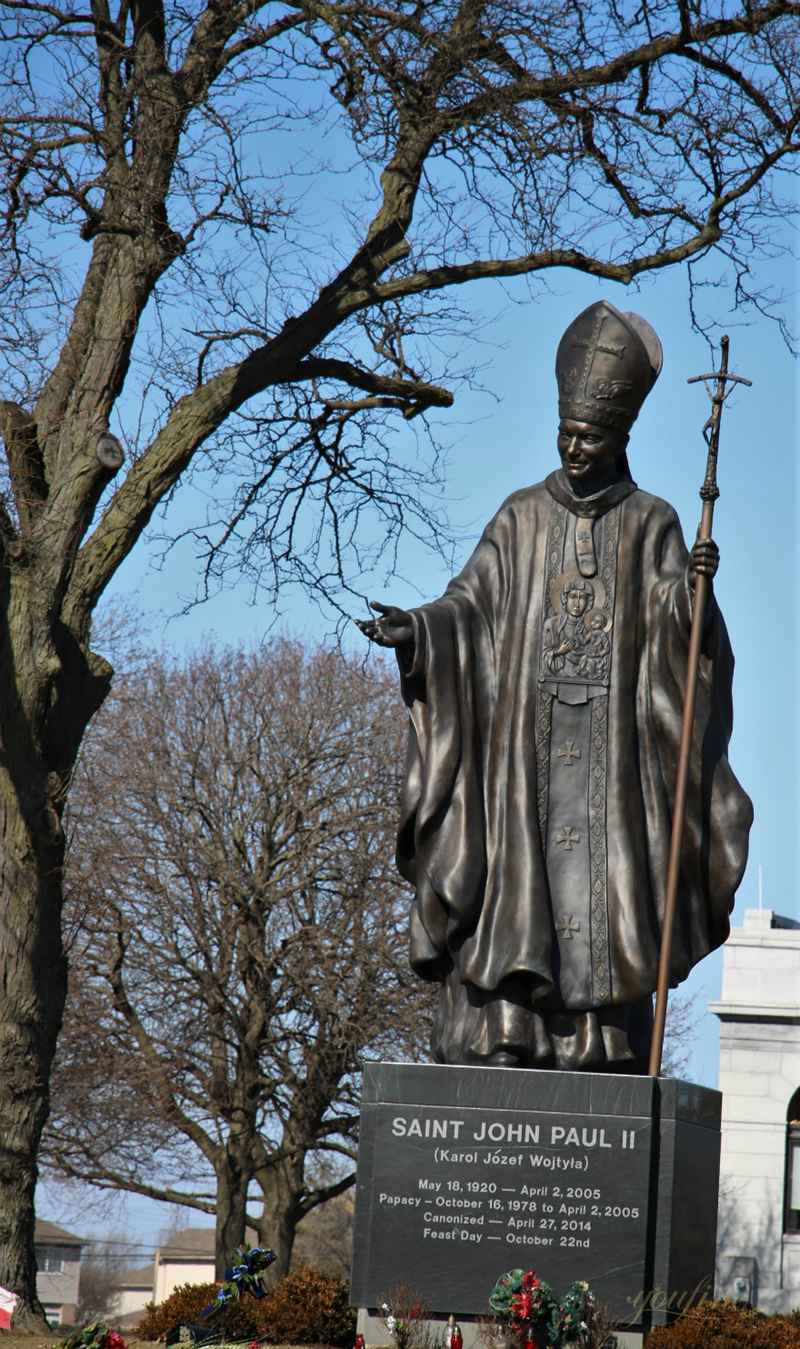 A Masterpiece of Reverence and Inspiration
Crafted with meticulous attention to detail, the statue exudes a sense of reverence and awe. Every contour and expression are expertly sculpted, showcasing the Pope's iconic features and gentle charisma. The artist's skilled hands have flawlessly brought forth the warmth and compassion that radiated from this remarkable spiritual leader.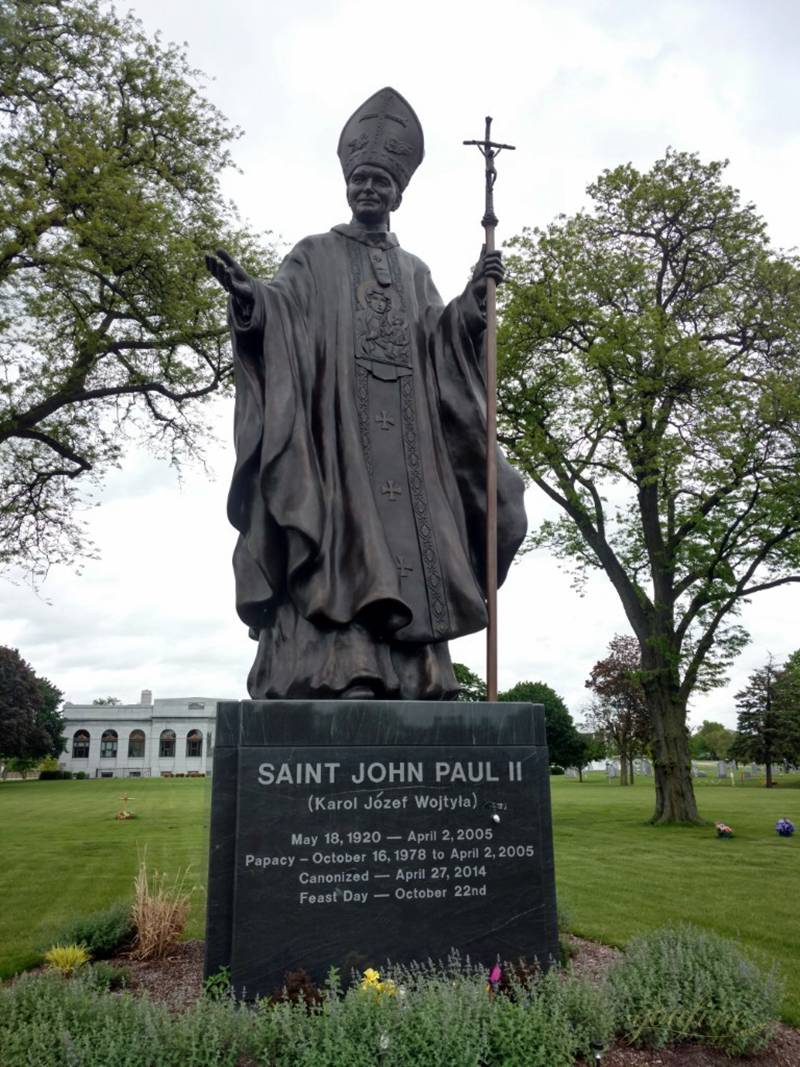 Meticulous Attention to Detail
The statue stands as a symbol of unwavering faith, resilience, and unwavering dedication to humanity. Its commanding presence serves as a reminder of the Pope's unwavering commitment to promoting peace, fostering understanding, and embracing diversity. Saint Pope John Paul II was a beacon of hope, reaching across borders and uniting people from all walks of life.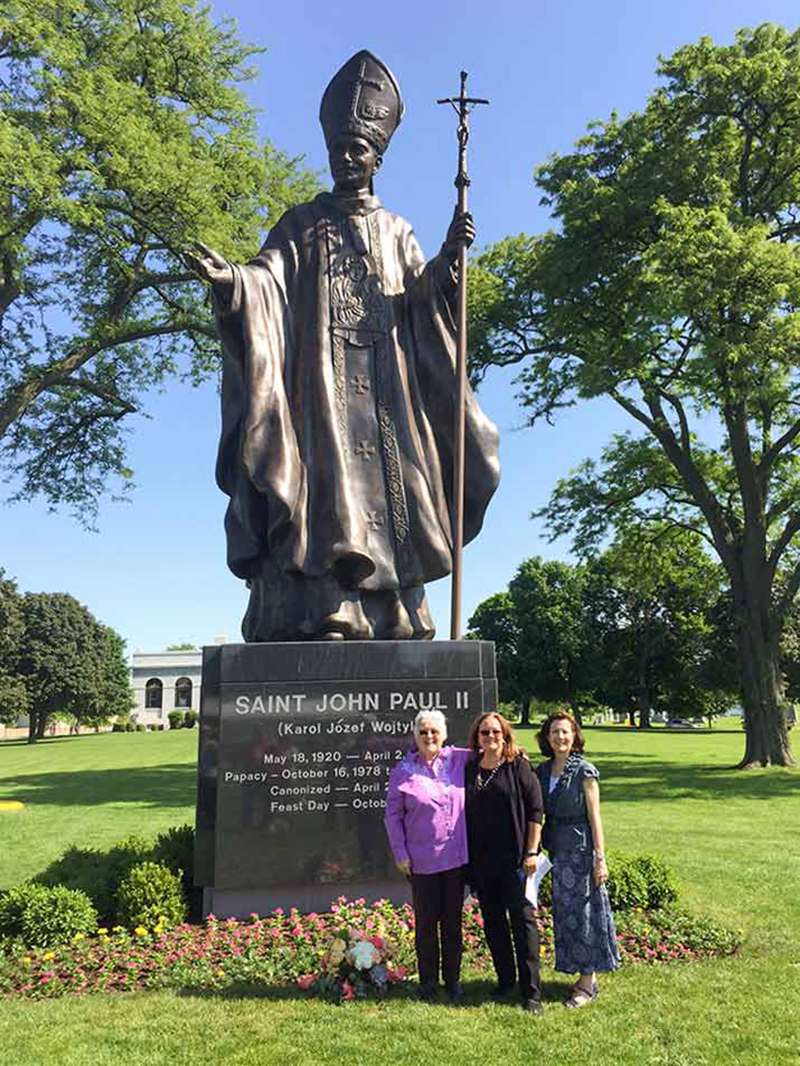 Capturing the Pope's Enduring Spirit
This monumental sculpture is not merely a static figure; it evokes a sense of vitality and dynamic energy. The flowing robes seem to sway with the breeze, embodying the Pope's ever-present zeal and unwavering spirit. It is a powerful reminder that his teachings and values are as relevant today as they were during his pontificate.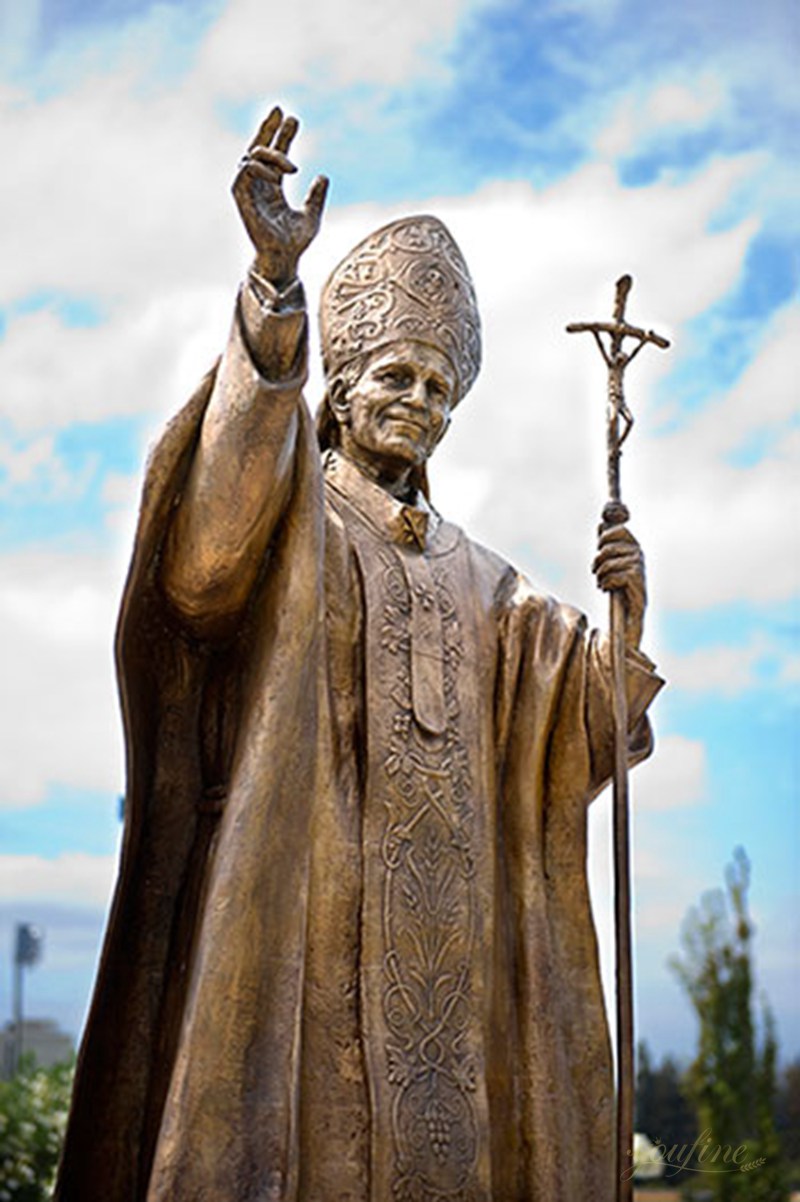 Envisage the statue in a serene setting, nestled amidst a peaceful garden or a place of spiritual contemplation. As the golden rays of the sun dance upon its surface, the statue invites individuals from all corners of the world to come together and reflect upon the Pope's profound teachings, fostering a sense of unity and shared purpose.
This magnificent bronze statue of Saint Pope John Paul II transcends boundaries of time and space, encapsulating the essence of his remarkable life. It serves as a tangible testament to his unwavering commitment to faith, love, and humanity. Let it inspire generations to come, carrying forward the Pope's extraordinary vision and reminding us of the transformative power of compassion and forgiveness.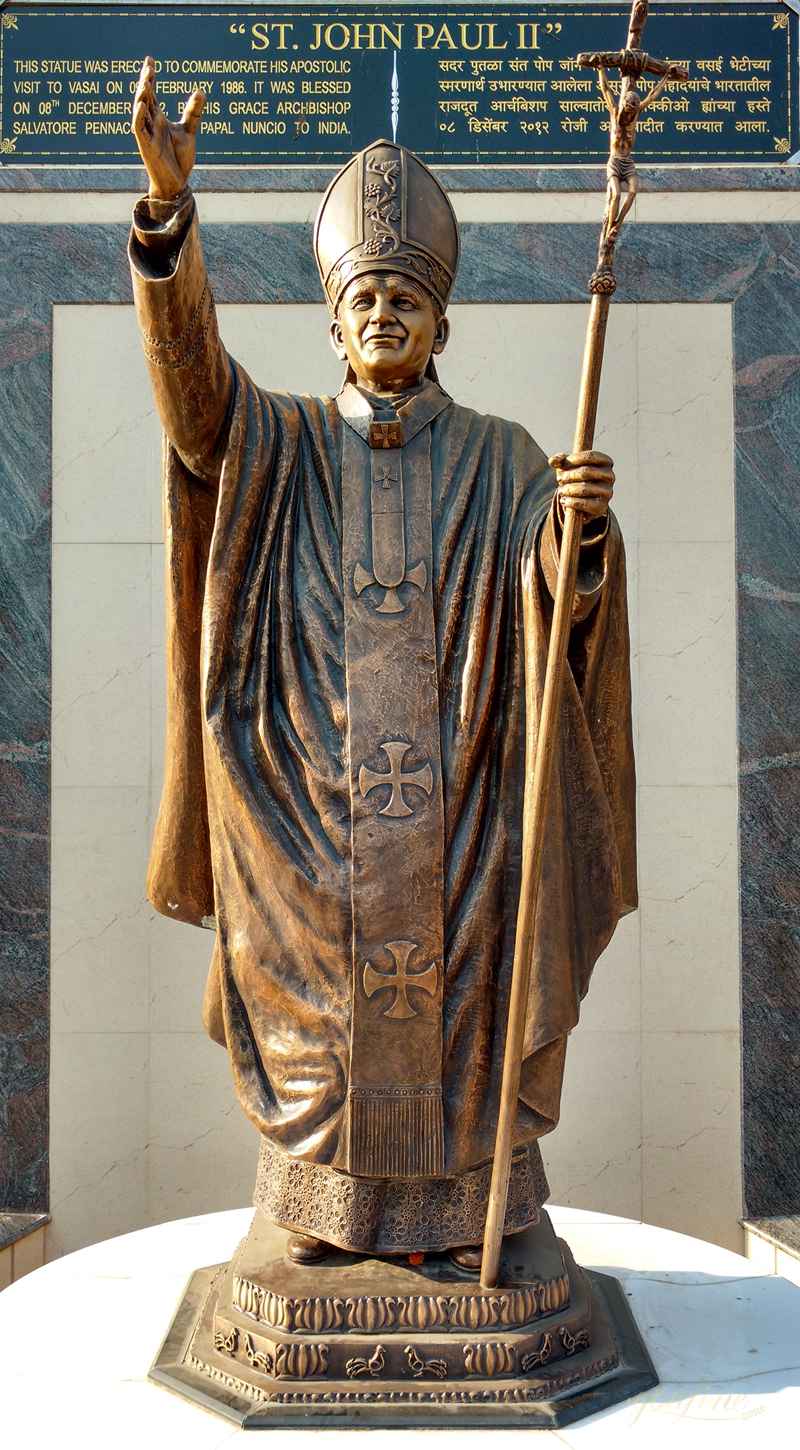 Why Choose YouFine?
Experience the awe-inspiring presence of the 20-foot tall bronze statue of Saint Pope John Paul II, brought to life by the skilled artisans of YouFine Sculpture Manufacturing Factory. With a rich history dating back to 1983, our renowned craftsmanship ensures that we could create flawless replicas of this monumental sculpture while maintaining every intricate detail and preserving the highest standards of quality.
With a commitment to excellence, YouFine Sculpture Manufacturing Factory utilizes advanced techniques and the finest materials to bring forth statues of exceptional beauty and authenticity. Our team of skilled sculptors and artisans pour their passion into every piece, ensuring that each replica reflects the legacy and essence of Saint Pope John Paul II.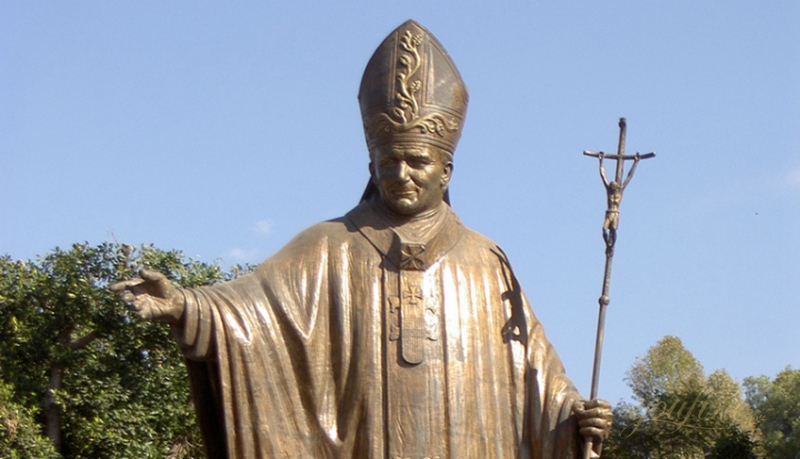 Trust in YouFine Sculpture Manufacturing Factory to bring your vision to life and create a replica of the 20-foot tall bronze statue of Saint Pope John Paul II that would leave a lasting impression. Our expertise and dedication ensure that each sculpture we produce is a true masterpiece, embodying the essence of this remarkable figure and inspiring all who encounter it.