Marble Altar Table Church Details:
The very gorgeous marble altar table church design. Our altar is surrounded by a circle of marble columns. These columns are of the classic Corinthian Order style, with leaf decorations on the tops of the columns. These columns are made of beautiful and red marble, which enhances the design of the entire altar. In addition, in the center of this altar, there is a cross and roses.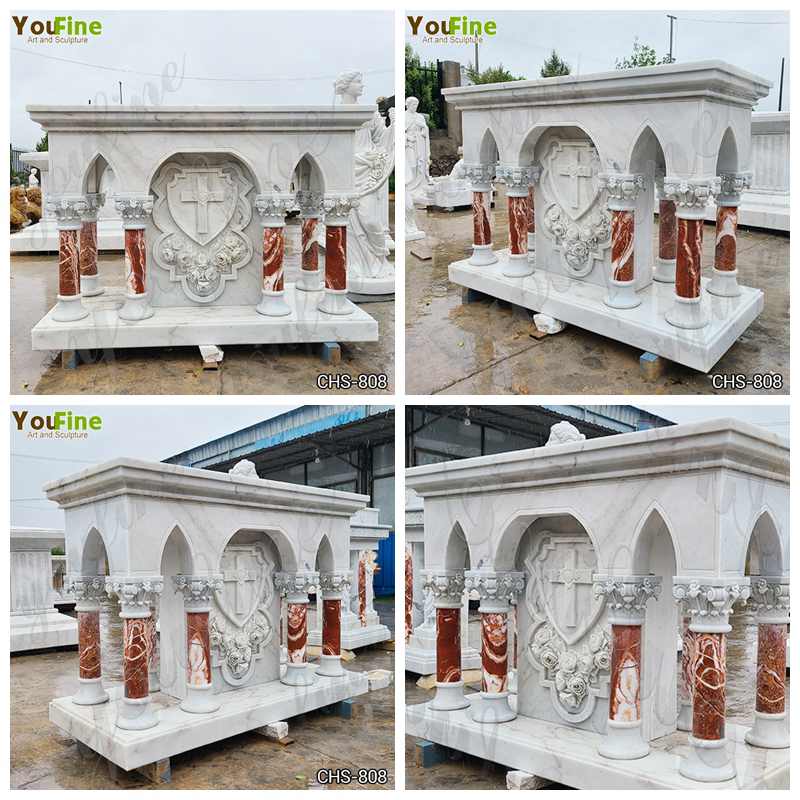 Use 100% Natural Marble Material:
You Fine needs to put the quality of the product in the first place when we make any marble Catholic sculpture products. This is also a problem that customers are more concerned about. Therefore, we are very strict about the quality of our products. We would choose to use high-quality white marble to make this marble altar table church. Moreover, these materials are all high-quality marble stones that have been inspected and screened by us.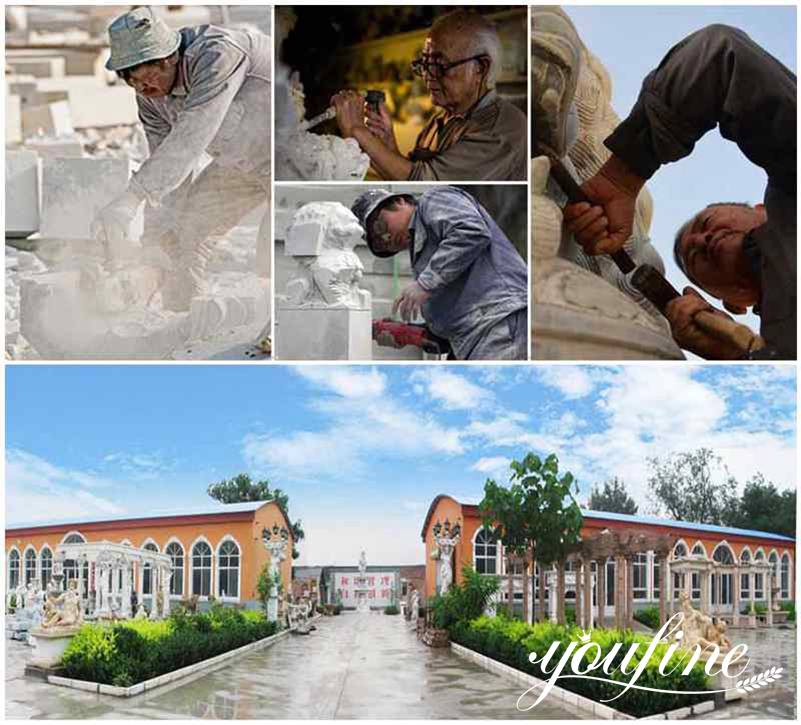 You Fine pays Attention to Details:
You Fine has a professional team of artists who have been learning carving techniques from their parents since they were young. They are passionate about the pursuit of carving art. Our artists are very serious and focused on details. All patterns are deeply carved and look very three-dimensional. And these carving details are all hand-carved by our artist.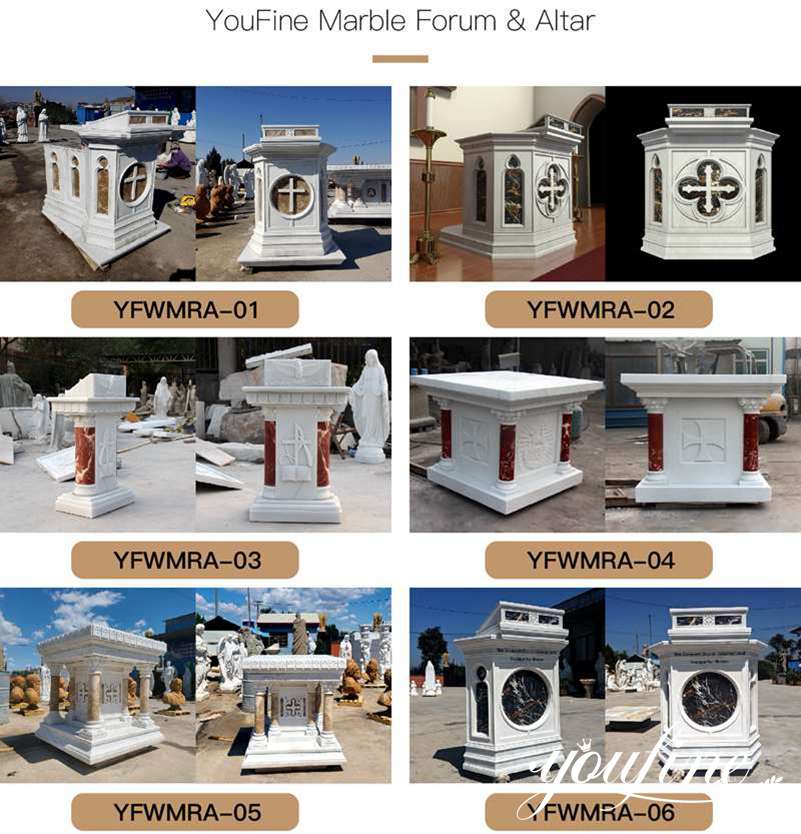 As the leading marble carving factory in the industry, You Fine is committed to providing various Catholic statues and other marble products for any Catholic church and customers to meet customer needs. Our marble altar table could place in a modern Catholic church, or in your own home. The perfect details and high quality could be used for hundreds of years without any problems.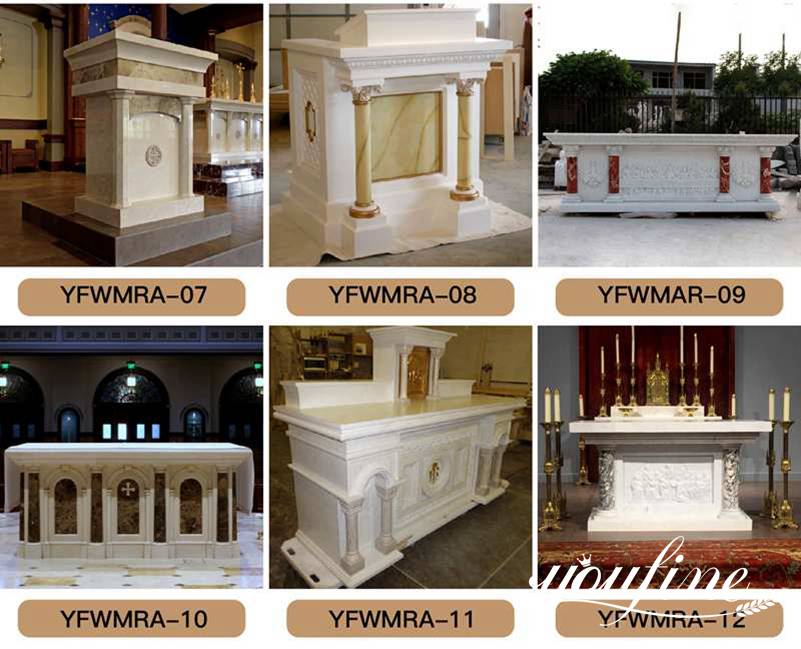 You Fine supply a variety of marble altar table for church designs to choose from. If you have any needs, please feel free to contact You Fine, we would provide you with detailed product information as soon as possible.