Very excited, today our factory received a good comment and feedback from one of our Ukrainian customers. So this is the feedback picture sent by our customers for us.
He placed this life-size white marble Jesus statue in his outdoor garden, near his door. It can be obviously seen that our customers must be a devout Catholic believer.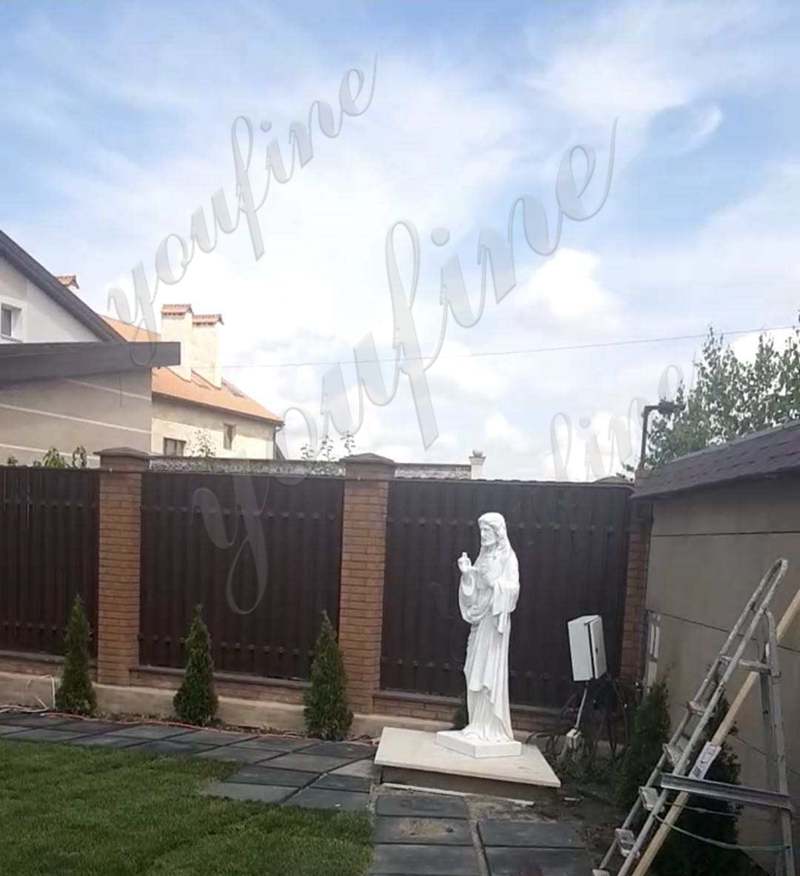 Our customer is very satisfied with this life-size white marble Jesus statue. And our customer told us that the quality and details of this Jesus sculpture are very beautiful. It was a very satisfying shopping experience in China for our customers, and the service at the You Fine factory was also very good. So whenever our factory receives good feedback from customers, we are very happy and excited. Because this is the best gift to our carving masters and sale staffs. And it is also the greatest recognition and trust in our factory's engraving technology.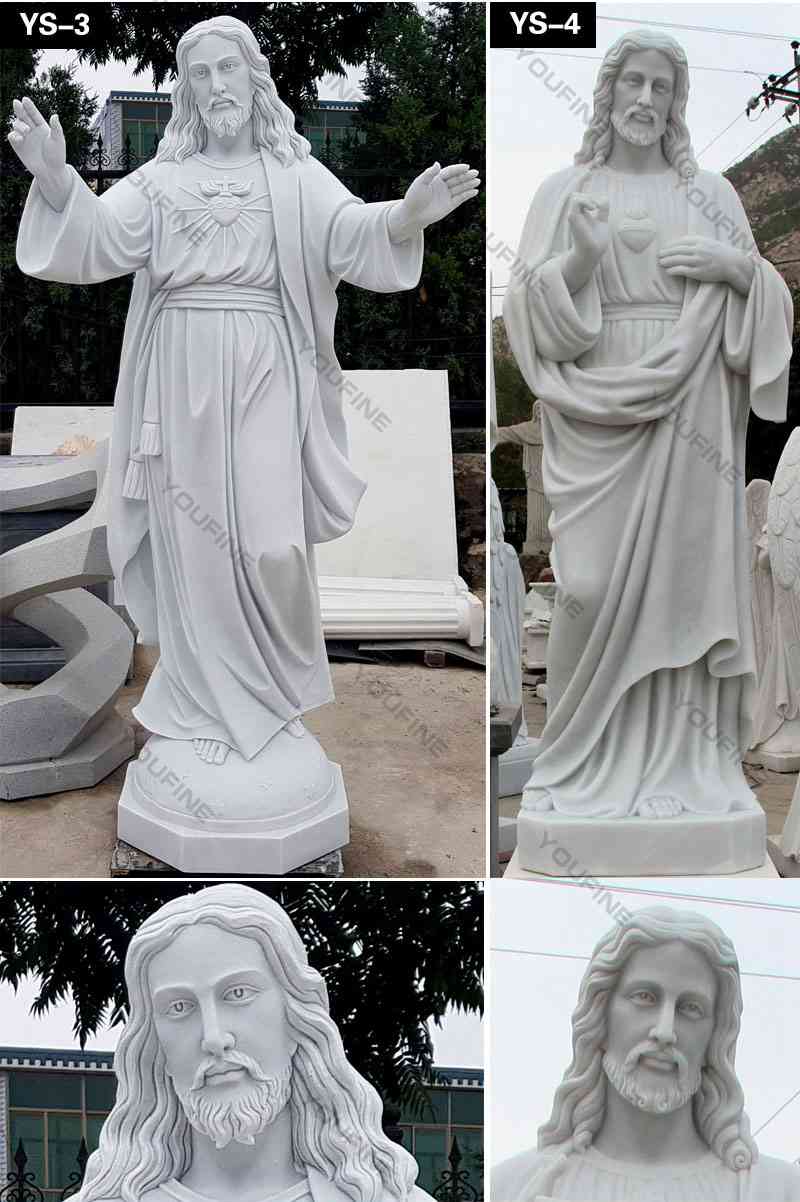 This natural life-size white marble Jesus statue is made by our professional carving master using natural white marble materials, which are natural resources that have been mined. Therefore, sculptures made of natural marble must be very solid and durable. Therefore, the sculpture can be used in any outdoor environment for many years without any quality problems.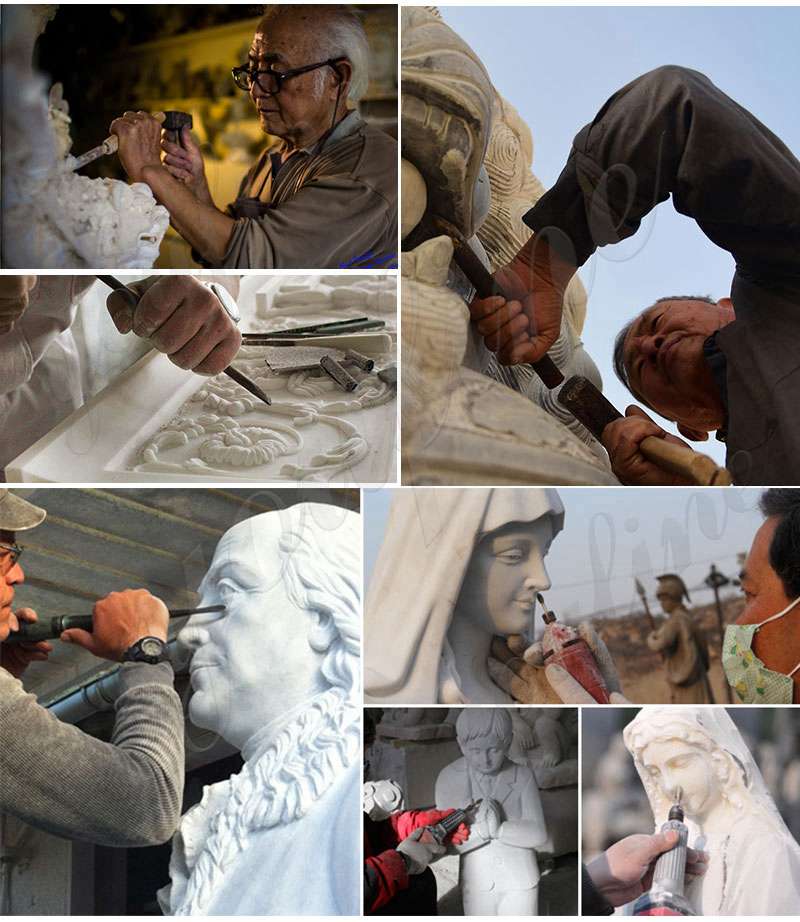 As well as our marble Jesus sculpture is hand-carved by our top carving master Yuan in our factory. He started to learn carving techniques since he was a child, and these carving techniques came from their parents. And our master sculptor is engaged in the carving of Catholic sculptures all year round. So he is very familiar with Catholic characters. Therefore, the sculpture of Jesus can be carved very realistically.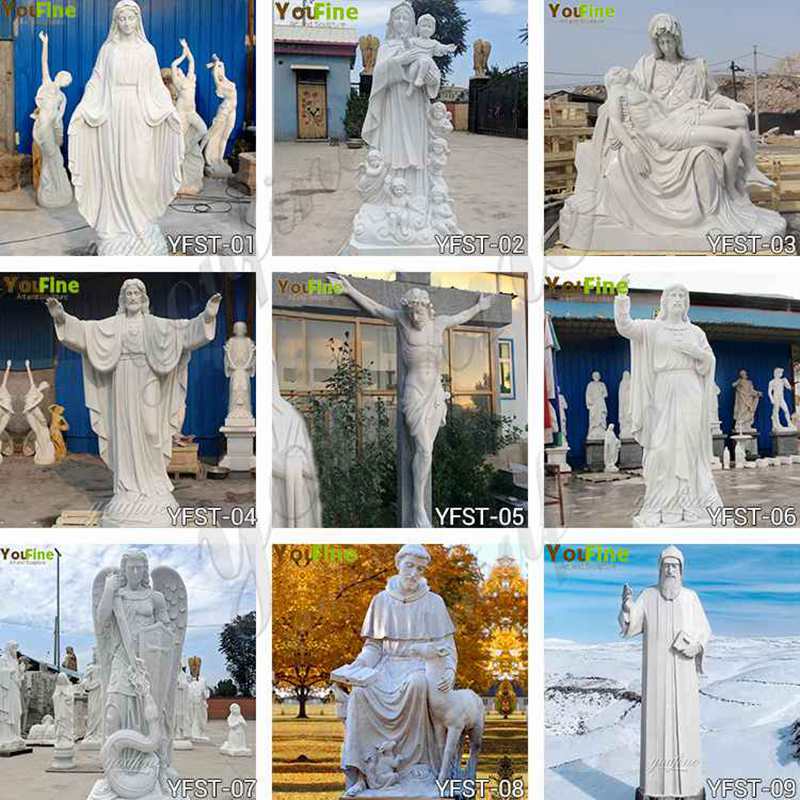 Why Choose You Fine Marble Factory?
As a professional marble carving factory, You Fine always pay attention to the quality and detail of the carving process. And put customer satisfaction in the first place. Therefore, our products continue to receive good praise from our customers. Of course, this is also a great encouragement and motivation for our factory, allowing us to continue to provide customers with the highest quality products.
Therefore, You Fine Factory always welcomes you to consult more detailed information about our religious marble sculptures.