Natural White Jesus Marble Statue Details:
A life-size natural white Jesus marble statue is displayed in front of us. The height of this sculpture is about 180 cm, and it has a simple square base. This perfect and meticulously carved sculpture will be a highlight of your indoor and outdoor Catholic churches or in your home garden. As a devout Catholic believer, you must really love our high-quality Catholic sculpture.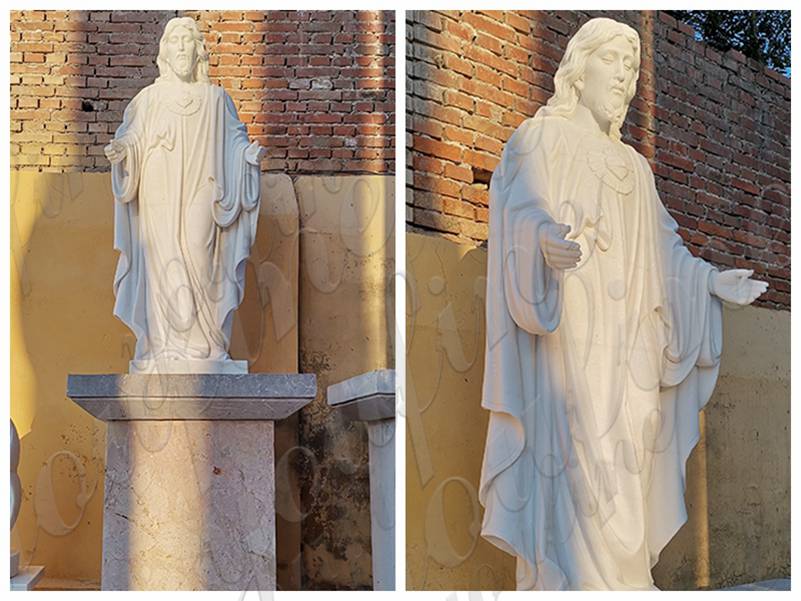 Why Choose Our Jesus Marble Statue?
First of all, our factory will be very strict in the selection of materials. So our factory would use high-quality and pure natural white marble raw materials to make the whole natural white Jesus marble. The high-quality marble material can not only accurately carve the characters with more details. It can also ensure the quality of the sculpture and can be used for hundreds of years in any indoor and outdoor environment.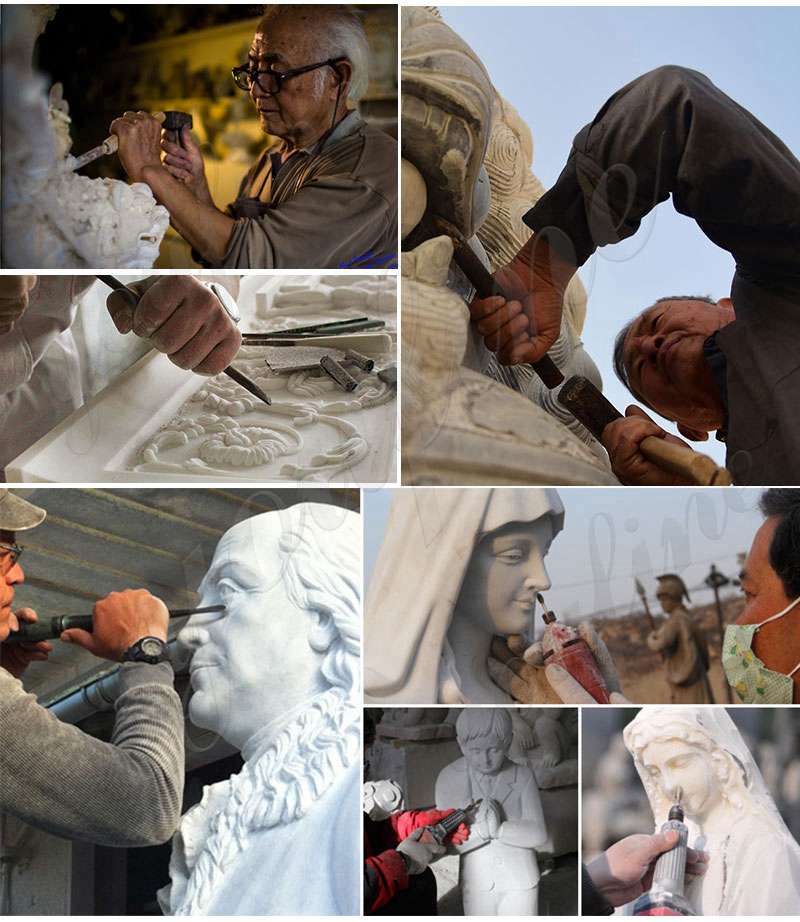 Secondly, our professional carving master is also very dedicated and serious in carving details. The chief carving master Yuan of our factory is a devout Catholic believer, and he has been learning carving techniques since he was a child. His understanding and expression of Catholic characters will definitely be in place. All the details of this life-size Jesus marble statue will hand carved and polished by him.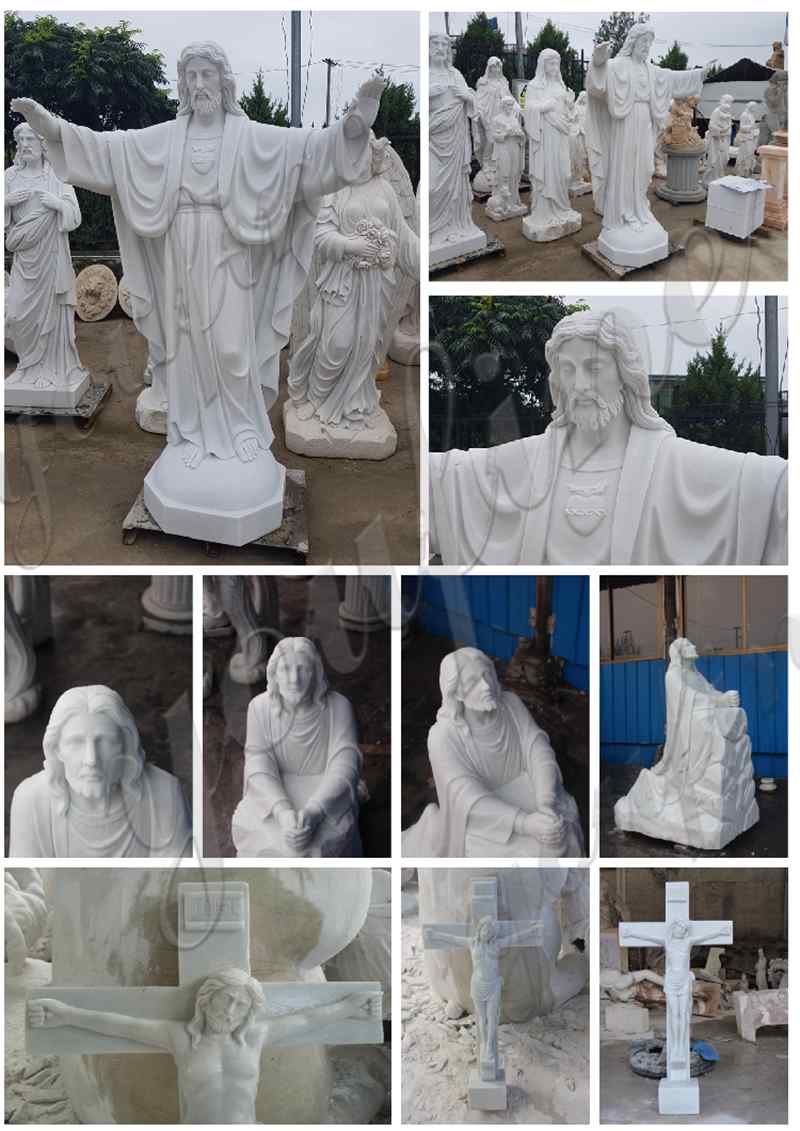 More Designs of Catholic Marble Sculptures:
Our various classic and beautiful marble religious sculptures could be beautiful memorials for the cemetery, or they could be used to decorate houses or gardens. We have provided exquisite marble religious sculptures to many foreign customers, and have been well received by customers. Among them, some of our statues are displayed in churches, public buildings, government buildings, and even private ranches.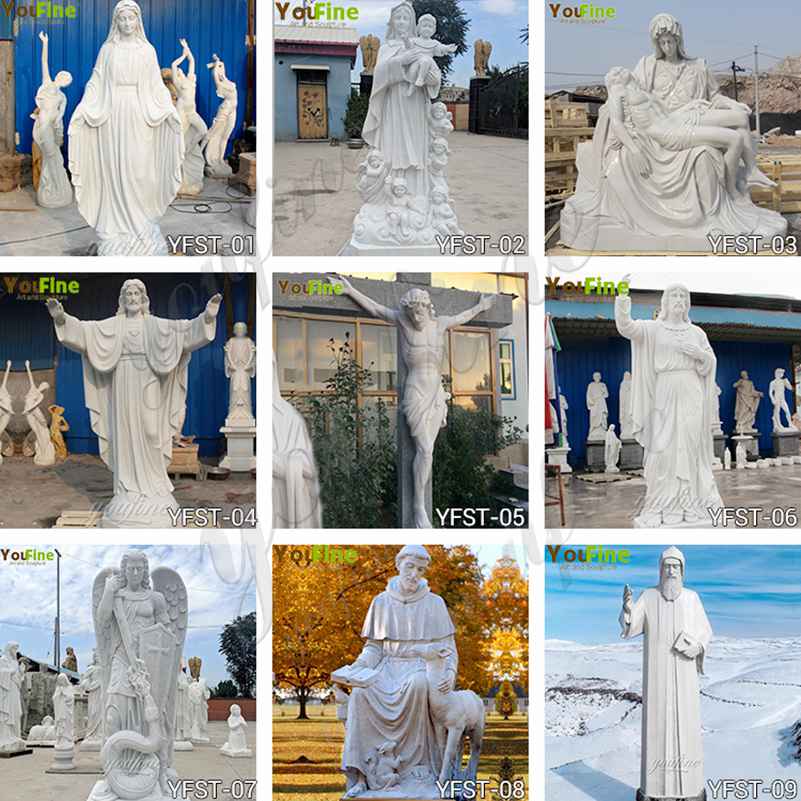 So do you like our life-size Jesus marble statue? Please feel free to contact us for the latest price. Our quality must be the most reliable, because we must be your most trusted religious marble sculpture factory.