Modern Marble Altar Design for Church Detail:
The marble altar is an indispensable part of any Catholic church, and of course it is an indispensable part of any Catholic family. Our life size modern marble altar conforms to the modern church decoration design. So it could be an indispensable part of your church or home. Regarding the size of our altar, we could customize it for you according to your requirements, to ensure that it could be perfectly placed in the church or in your home.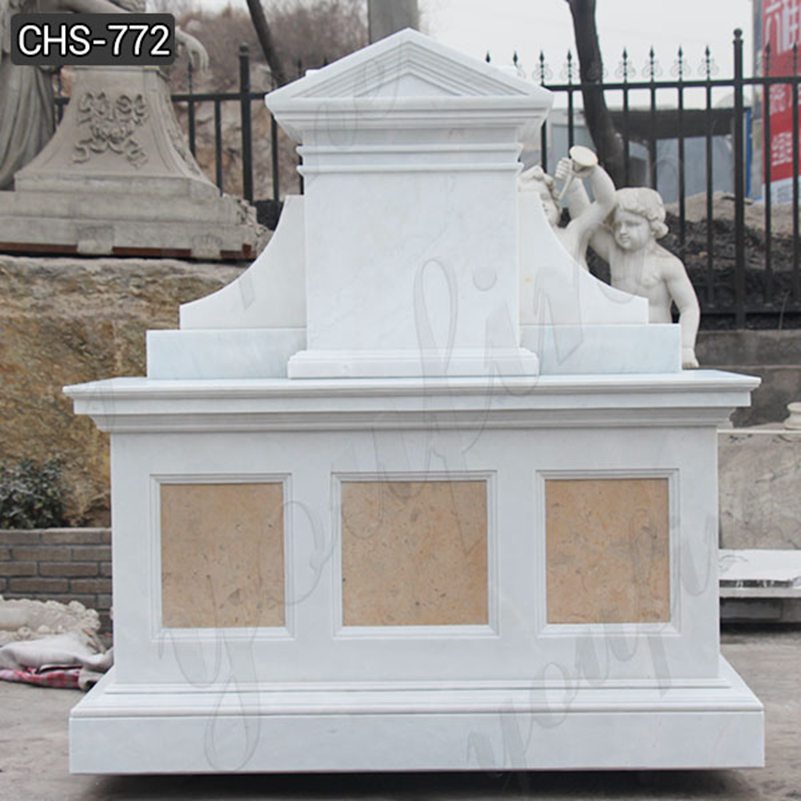 As we all know, the altar is considered the focal point in the church and and the most important place in the church. Therefore, we are very serious about the design and material selection of this modern marble altar design. To ensure that we could provide customers with high-quality and standard marble altar. In addition, our marble craftsmen are also very professional, ensuring that the marble altar is made without any defects.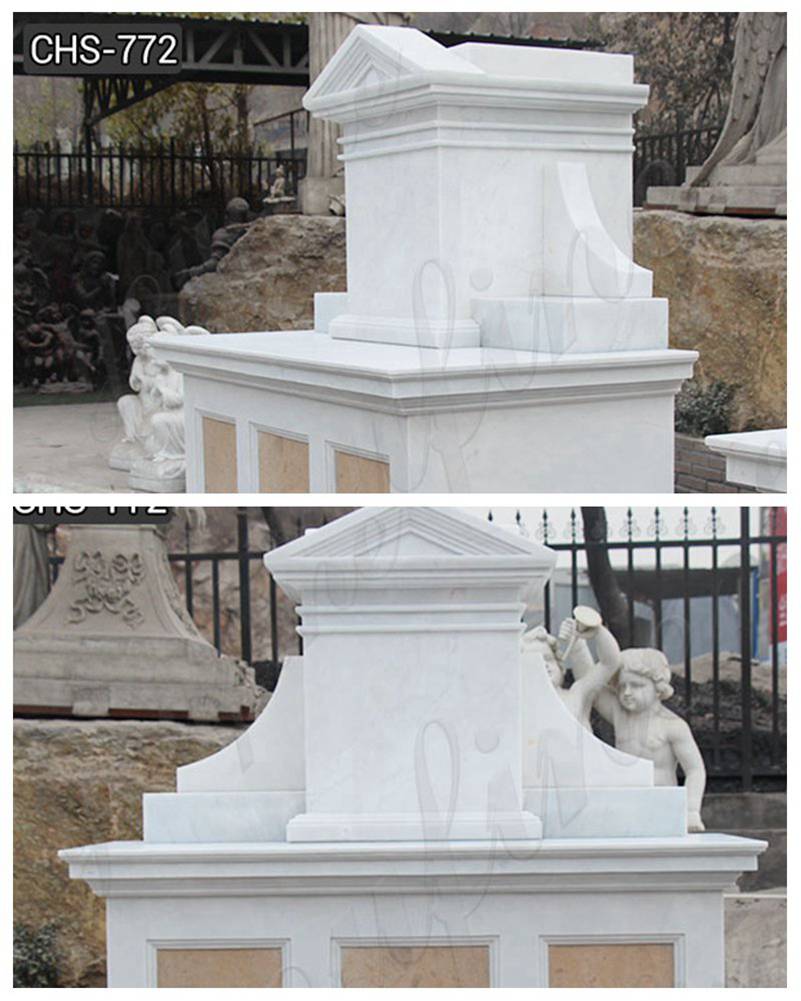 More Designs of Church Marble Products:
Welcome to visit our You Fine Art Sculpture website, where we have many Catholic marble products. Whether it is the marble altar table, marble pulpit, marble religious figure sculpture you want, we could make it. We have been engaged in the production of marble religious products all the year round. There are many classic products, such as the Marble Virgin Mary Sculpture, Marble Jesus Sculpture, and Marble Saint Francis Sculpture and so on. Our religious sculptures are very popular with customers.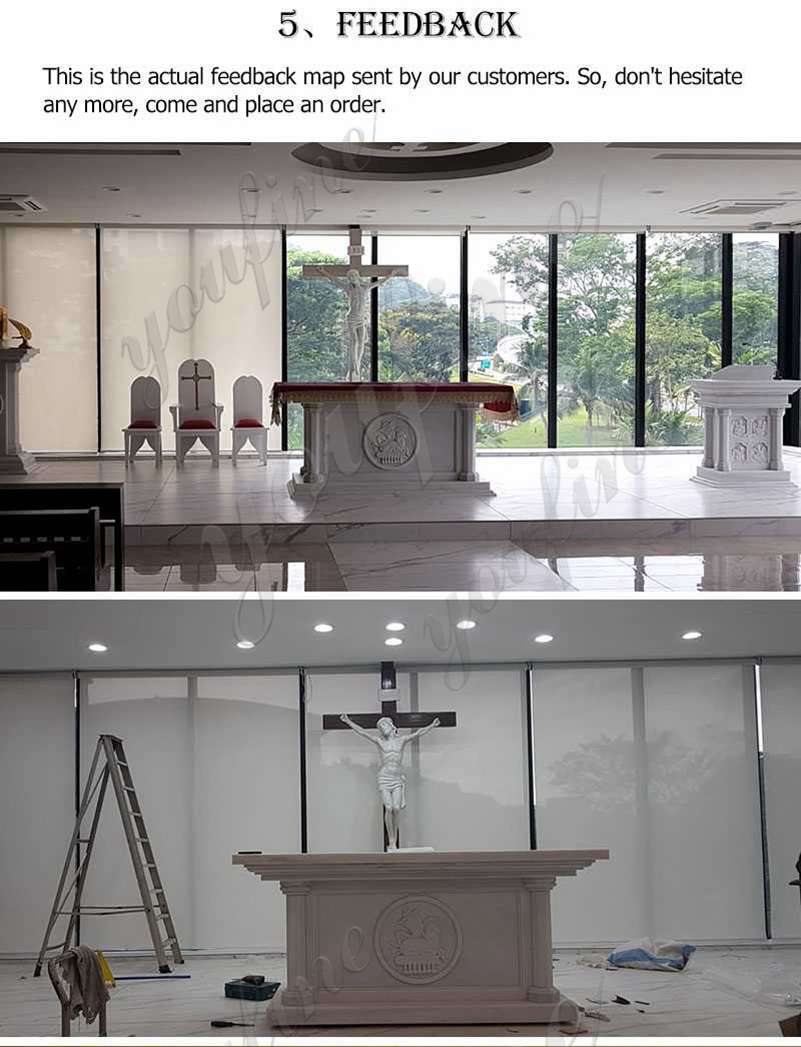 Our Complete After-sales System:
We have a complete product production and after-sales system. We not only strictly demand the quality of modern marble altar production, but also have special quality inspectors to check the production details on a regular basis. When the product is completed, we would send you the photo and video of the final product for our customers to be confirmed. Please be assured that our final product would not be shipped without your consent.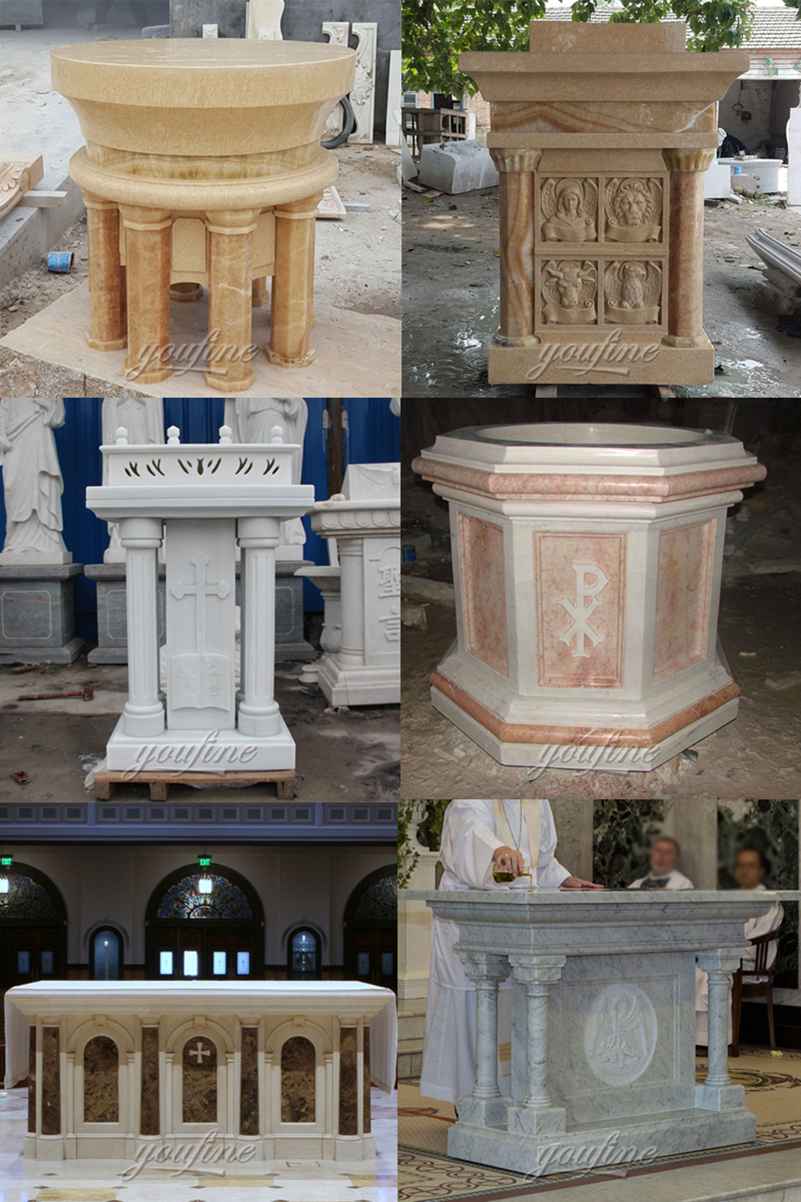 If you are decorating your church or looking for a high quality life size modern marble altar, please do not hesitate to contact You Fine at any time. I believe that as the most professional marble carving factory could provide you with satisfactory marble altar.