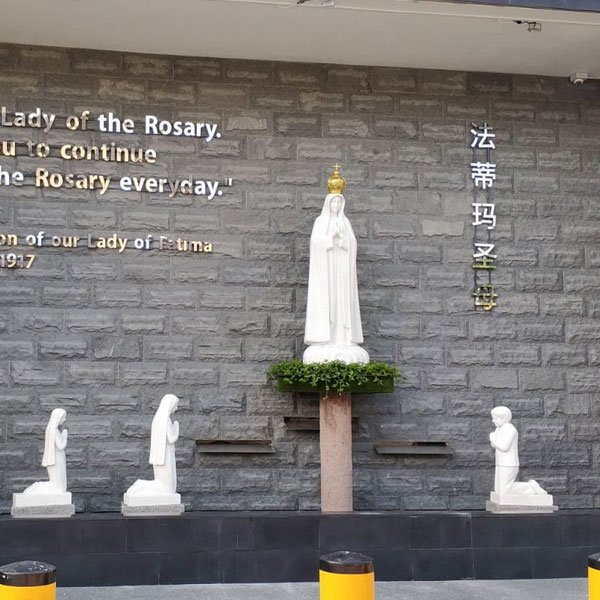 Life Size Marble Our Lady of Fatima with Children Statue for Sale CHS-712
The religious Our Lady of Fatima with children statue is a lovely addition to any Catholic family. The religious outdoor statue is not only beautiful, but also a great encouragement for life full of faith and love.
Item No: CHS-712
Size: Customized Size
Material: Natural Marble Stone
Insurance: Cover All the Risk
Production Time: 40-45 Days
Advantage: Factory Direct; Door to Door Delivery
Technique: Art-quality Hand Carved, Polished
Payment: T/T, Credit, Western Union, Money gram, PayPal
Get Price
Inquiry Now
Marble Our Lady of Fatima with Children Statue Detail:
What a beautiful Our Lady of Fatima with children statue. This is a set of marble sculptures of Our Lady of Fatima and three children newly made by our factory. Our customer wants to order this group of religious marble sculptures and place them in his church. So this is a feedback picture from our customer who received the goods and installed the sculptures in his church.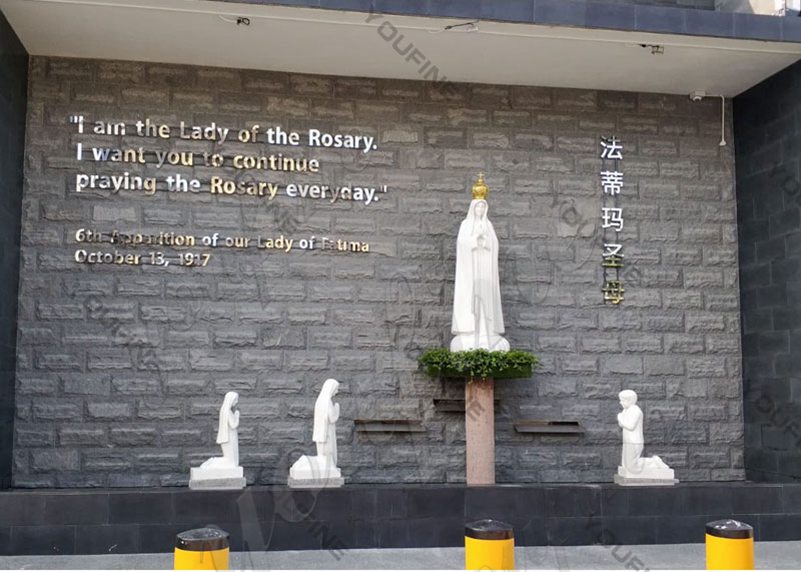 Our Our Lady of Fatima with children statue is life size, and Fatima's head has a beautiful golden crown. All details including the crown are 100% hand carved by our professional marble craftsmen, including these three exquisite shepherd children  sculptures. Do you know the names of these three children? They are Lúcia dos Santos and her cousins Jacinta Marto and Francisco Marto.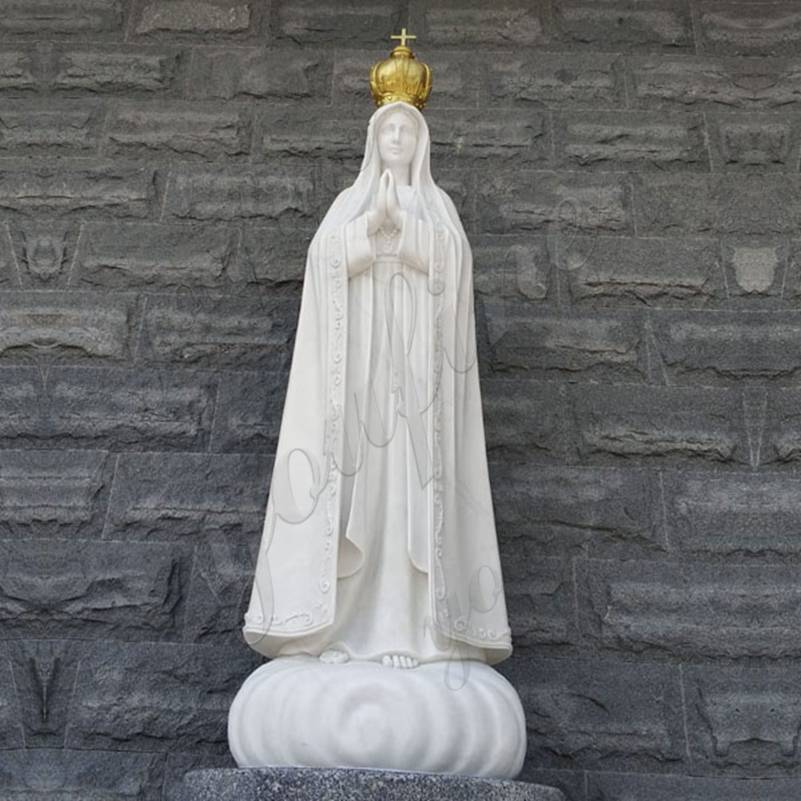 The religious Our Lady of Fatima with children statue is a lovely addition to any Catholic family. The religious outdoor statue is not only beautiful, but also a great encouragement for life full of faith and love. All our religious sculptures are made of high-quality marble raw materials, not other mixed materials. So our marble sculptures could be placed outdoors for hundreds of years. And the natural marble material is also very easy to clean and maintain.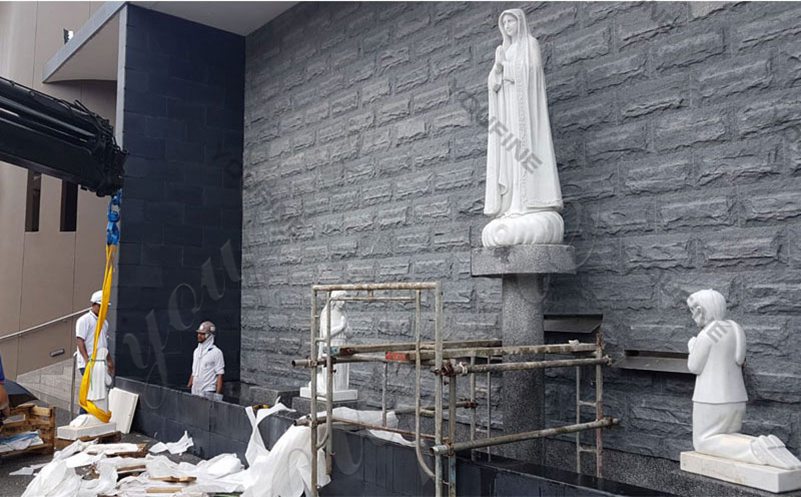 More Designs of Catholic Religious Marble Statue:
You Fine religious statues for the Catholic faith come in a wide variety of styles, sizes, and price ranges. Whether you are looking to decorate a church or simply adding one statue to your garden, we have one of the largest selections in the world for you to choose. You would find numerous statues of the Virgin Mary sculptures, Jesus garden sculptures, and so on. And our collection also contains reproductions of famous Michelangelo sculpture like The Creation of Adam, The Pieta, and Moses.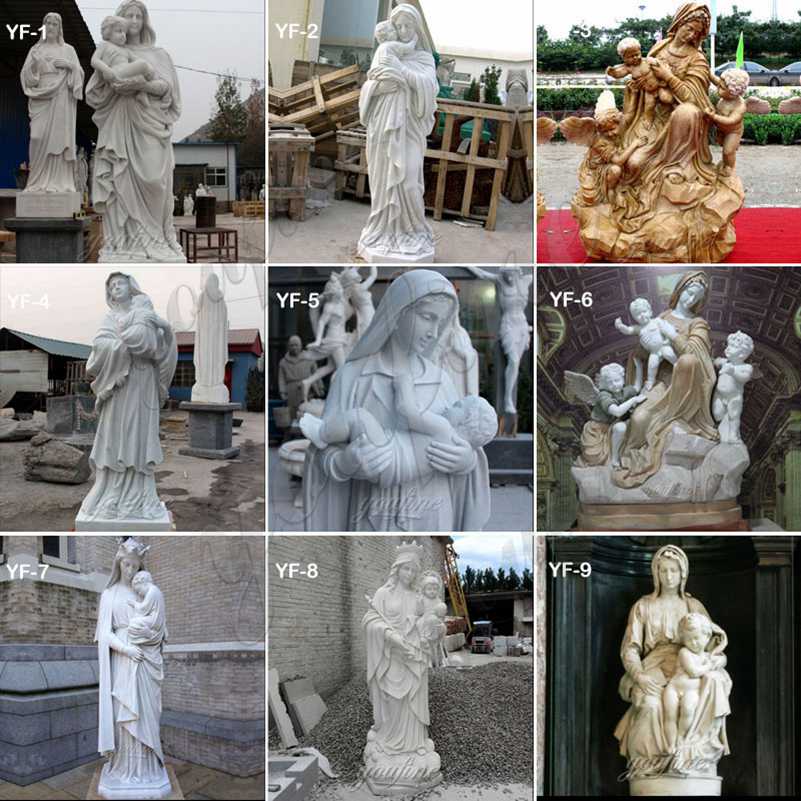 Still looking for a suitable set of Our Lady of Fatima with children statues? Please contact our staff as soon as possible. And we would provide you with the most suitable suggestions and the latest prices and discounts.