Our marble Jesus garden statue, Jesus holds a small sheep in his left hand and a long cane in his right hand. Jesus looks at the other three lambs and proved that he is a good shepherd. This set of marble religious sculptures of Jesus and the three sheep is a good ornament of the Catholic home garden, or the highlight of the church.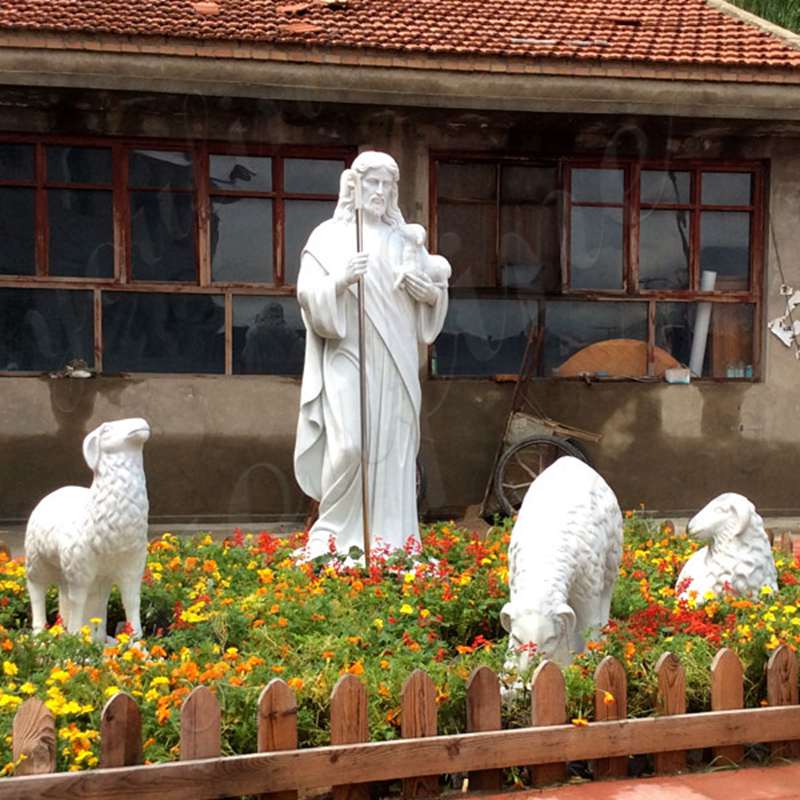 Why Jesus is the Good Shepherd?
Like most people today, you probably don't know any shepherd. For the first Christians who are familiar with the shepherds, the good shepherd is the favorite image of contact with Christ. In fact, the earliest Christian art portrayed Jesus Christ as a good shepherd, not a crucified crucible. He is often portrayed as a young man without a beard. Surprisingly, the image of Jesus as a good shepherd is still very popular.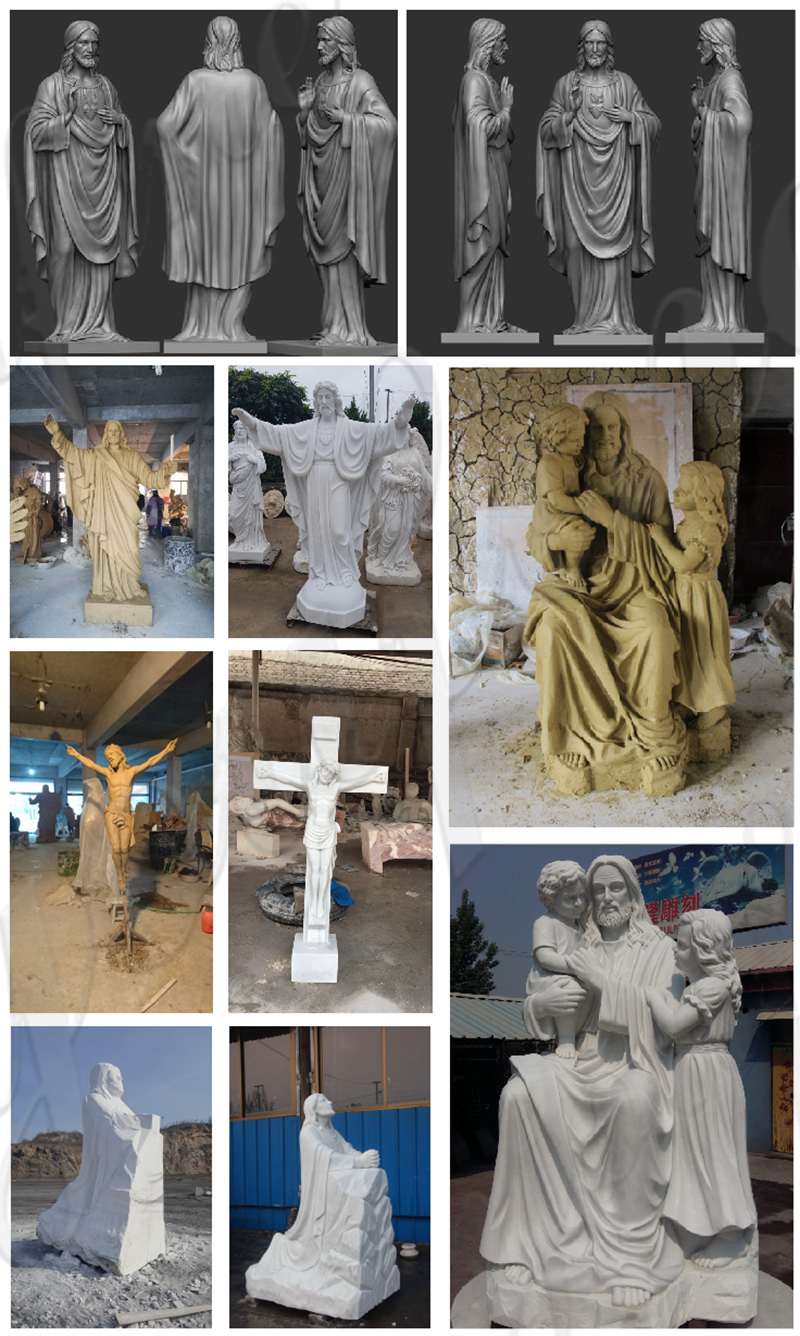 According to the Gospel, Jesus called himself a shepherd. He said: "My sheep heard my voice; I know them, they follow me." The shepherd knows his sheep very well. There is a personal relationship between Jesus and his followers. Jesus said, "I am a good shepherd. A good shepherd lays down his life for the sheep." Unlike the escaping from saving the lives of Jesus, Jesus saved his flock from the wolf, even though it meant sacrificing his own life.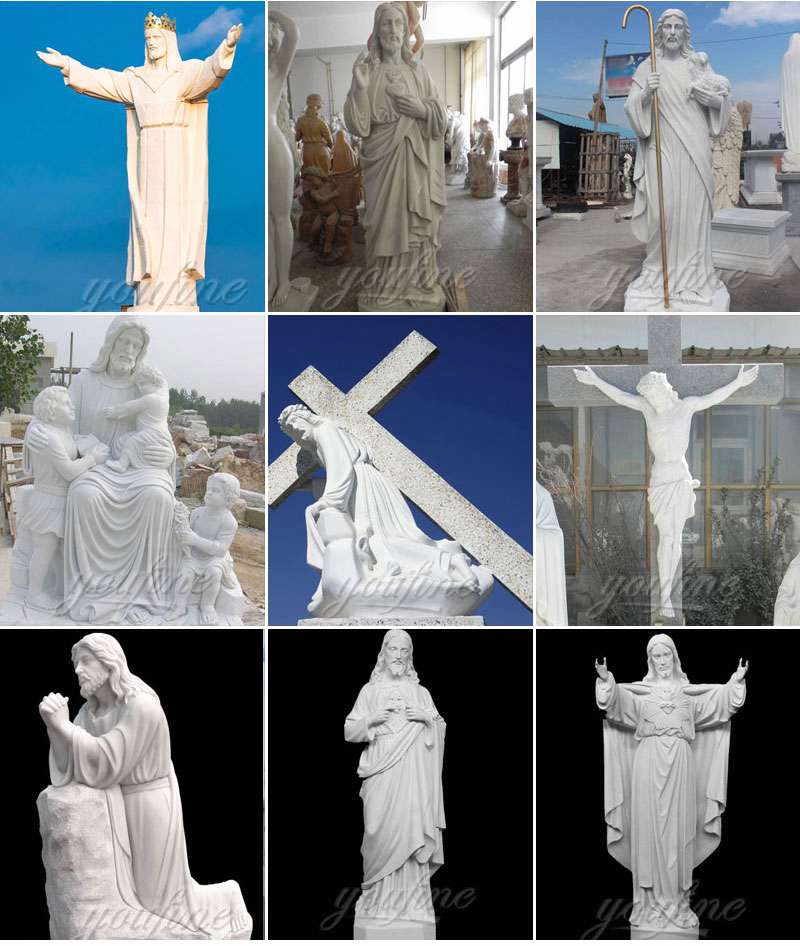 We pursue the quality of our products. We would first check the quality and engraving details after the Jesus and three sheep marble statues are finished. If any problems are found, we would promptly modify and process them. When our products are completed, we would send you a video or photo to confirm. Please note that we would not send the product to you until you have obtained your unification.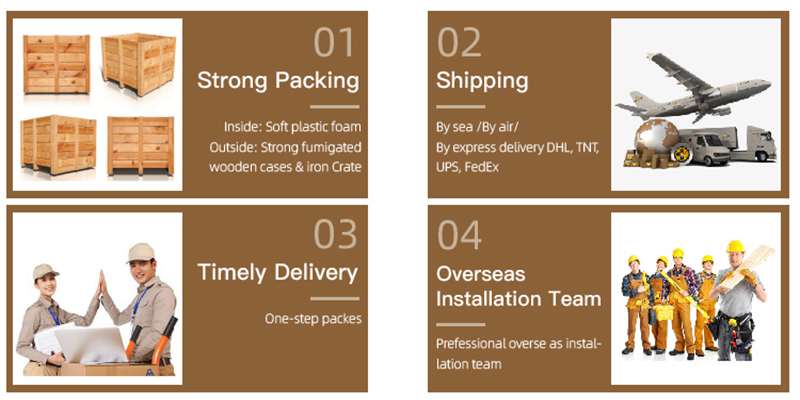 You Fine Art Sculpture specializes in marble religious sculptures and various church products for over 30 years and have extensive production experience. Please contact us if you want to get Jesus marble statue with three sheep statue or other statues.