Jesus and Lamb Marble Statue Details:
The sacred and exquisitely carved Jesus and Lamb marble statue is life-size. Our statue perfectly shows us the image of Jesus the Shepherd. And this statue is carved and finished with pure natural and high-quality white marble materials. High-quality marble stone can not only ensure the quality of the sculpture but also ensure that the carved Jesus and lamb are more vivid and realistic.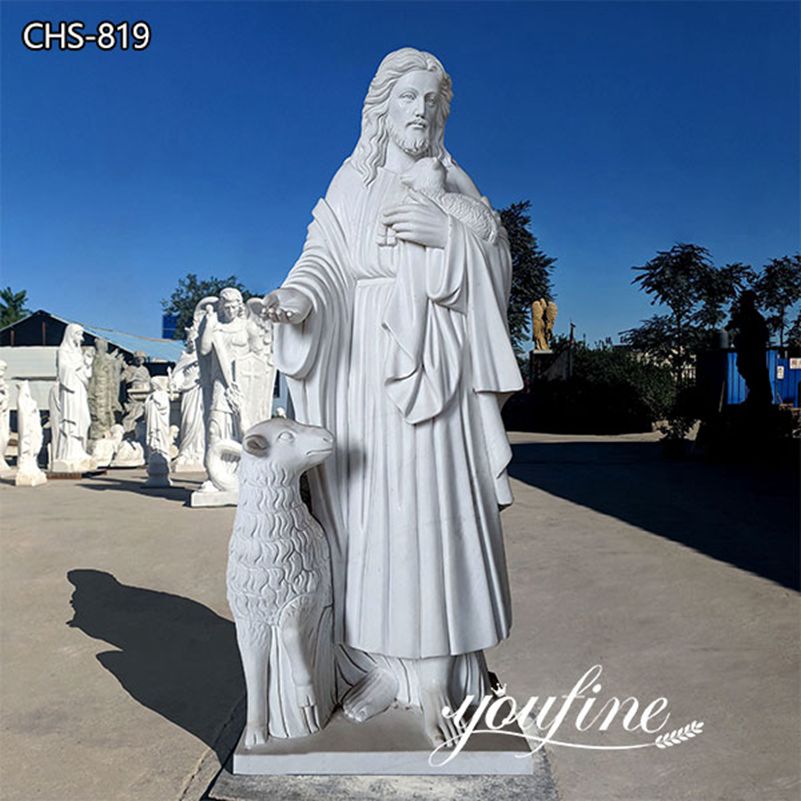 This Jesus and Lamb marble statue depicts Jesus holding a small lamb on his chest in his left hand. There is also a lamb standing on the right side of Jesus. This statue is our newly designed image of Jesus and the Shepherd.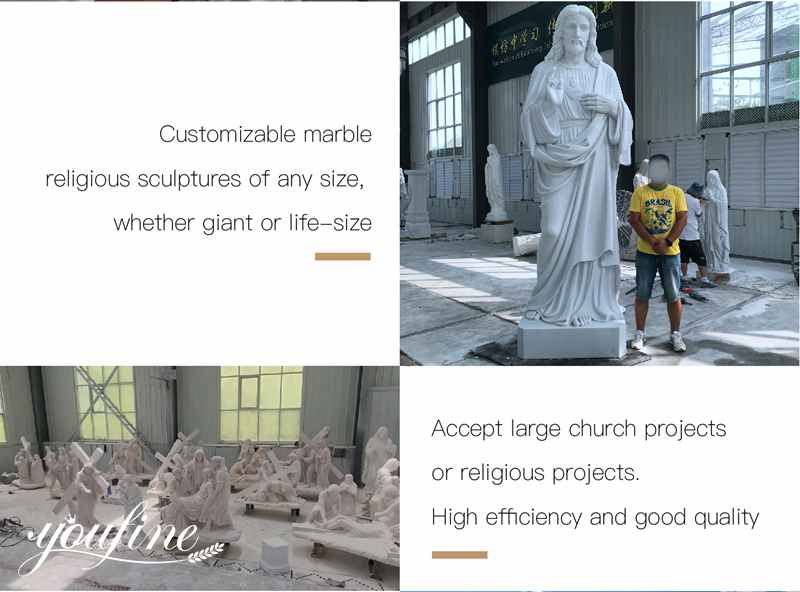 Professional master, pure hand carving craft:
Engaged in marble carving for more than 39 years, You Fine has professional marble carving artists. At the same time, the top carving artist from You Fine is also a devout Catholic believer. Any Catholic figures statues carved by him are very realistic and detailed. You can clearly see the facial expression of Jesus and the robe he wore, which are very lifelike. There are also these two lamb statues, which are also very delicate and lifelike.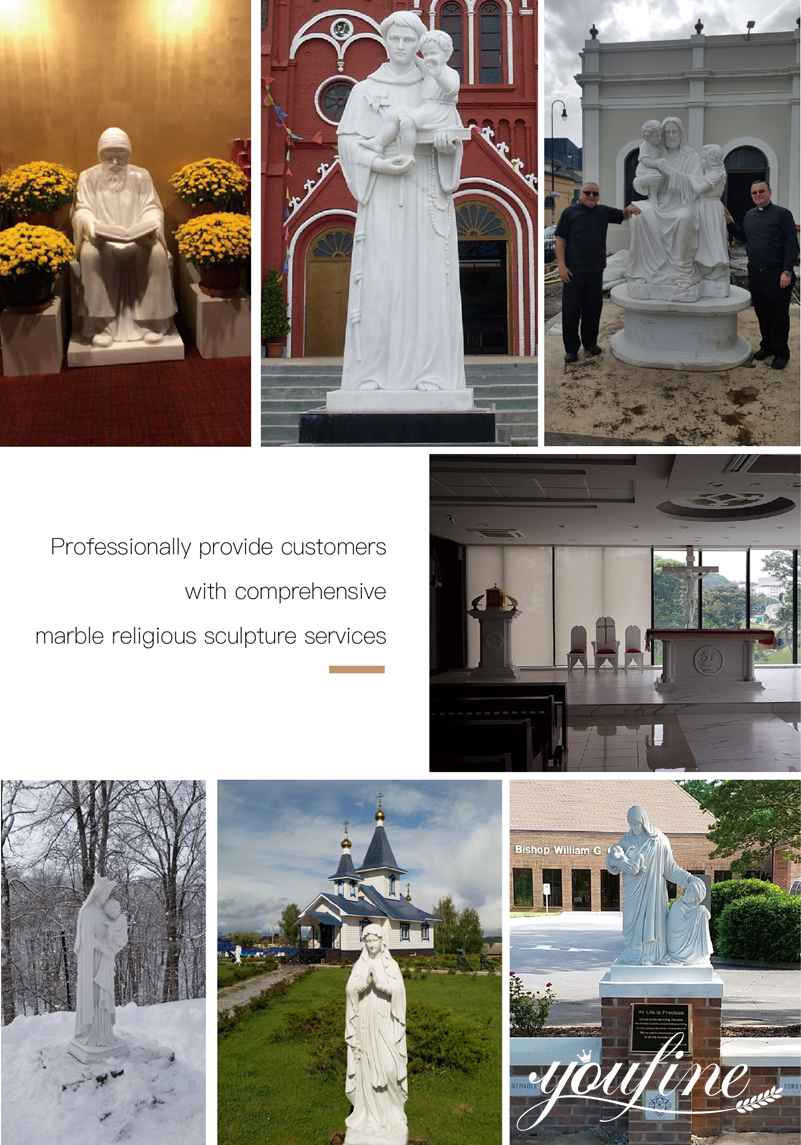 The Packing of Jesus Marble Statue:
You Fine would put this Jesus and Lamb marble statue in the solid wooden crate for packing. The thickness of the wood is 3cm, and it is double the thickness than the common package. Because we put lots of foam inside the crates, so our products are very safe under transportation. We are very clear if the products are made very perfect, if the packing is very terrible, it will be nothing ultimately.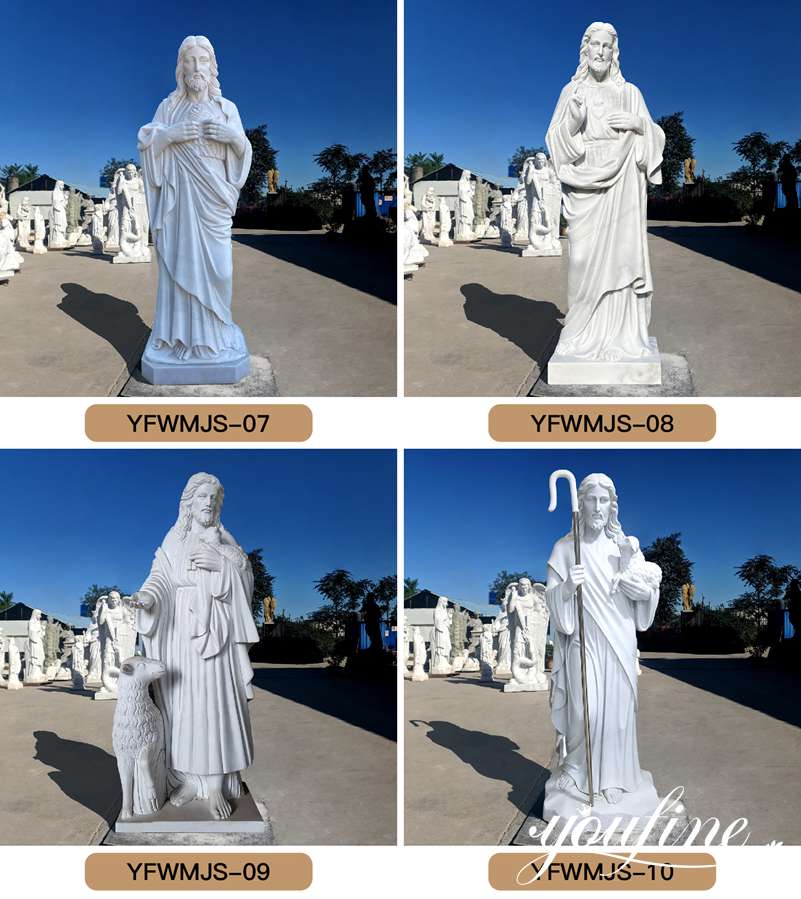 If you are very interested in our life-size Jesus and Lamb statues, please feel free to contact us. Engaged in the marble carving business for more than 39 years, the quality of our statues will definitely satisfy you.