Marble Virgin Mary Statue for Garden Details:
Our marble Virgin Mary statue is made of natural white marble materials. Therefore, I believe that our sculptures can be the best choice for interior or exterior decoration of any Catholic church. Of course, it can also be placed in your own garden, school, etc. You don't have to worry about our quality. Because the use of high-quality raw materials in our factory must guarantee the best quality.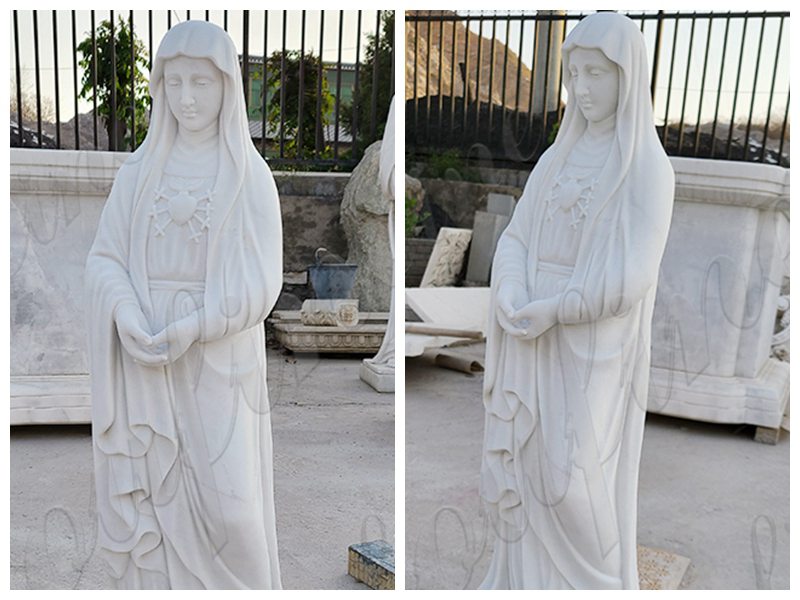 You Fine Has Professional Master to Carve:
Of course, high-quality raw materials also need to match the best carving masters to complete this perfect life-size marble Virgin Mary statue. Otherwise, a natural stone will not be able to exert its maximum value. Our factory has a very professional master Yuan. He has focused on Catholic sculpture for more than 30 years, so he has a very rich experience in sculpture. Our master Yuan carves every detail of the character very carefully.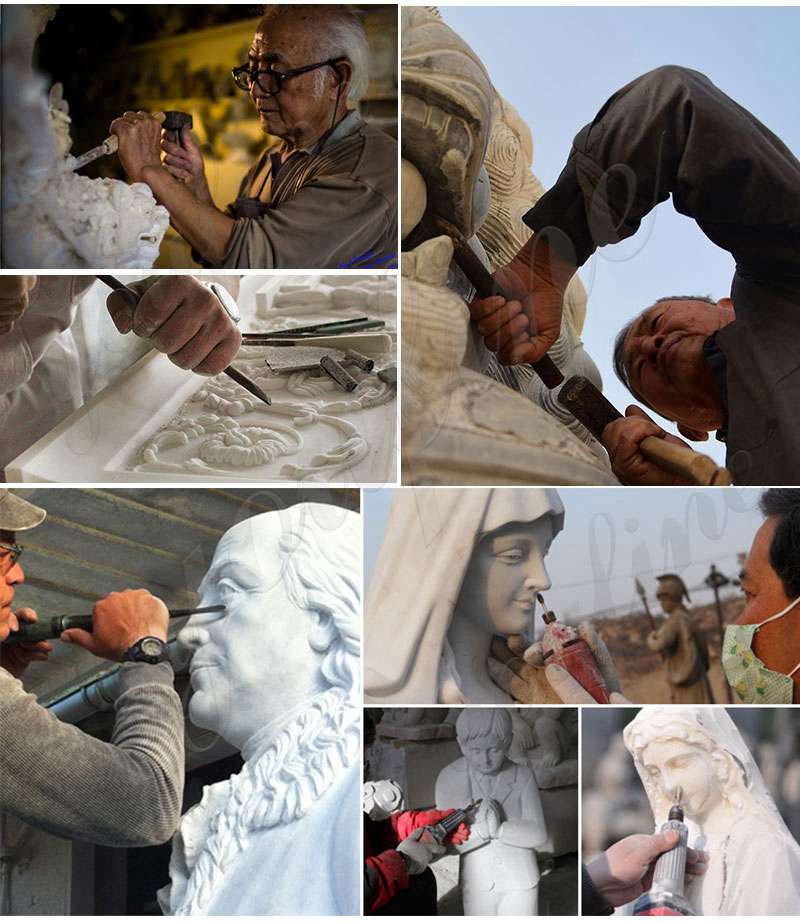 You Fine Pays Attention to Details:
Therefore, you can see that this beautiful Virgin Mary statue for garden is very vivid and lifelike whether it is viewed from close or from a distance. Because all these small details are hand-carved by our carving master. Including the facial expression of the Virgin and the layering of the folds in the beautiful robe worn by the Virgin, all are the results of pure hand carving.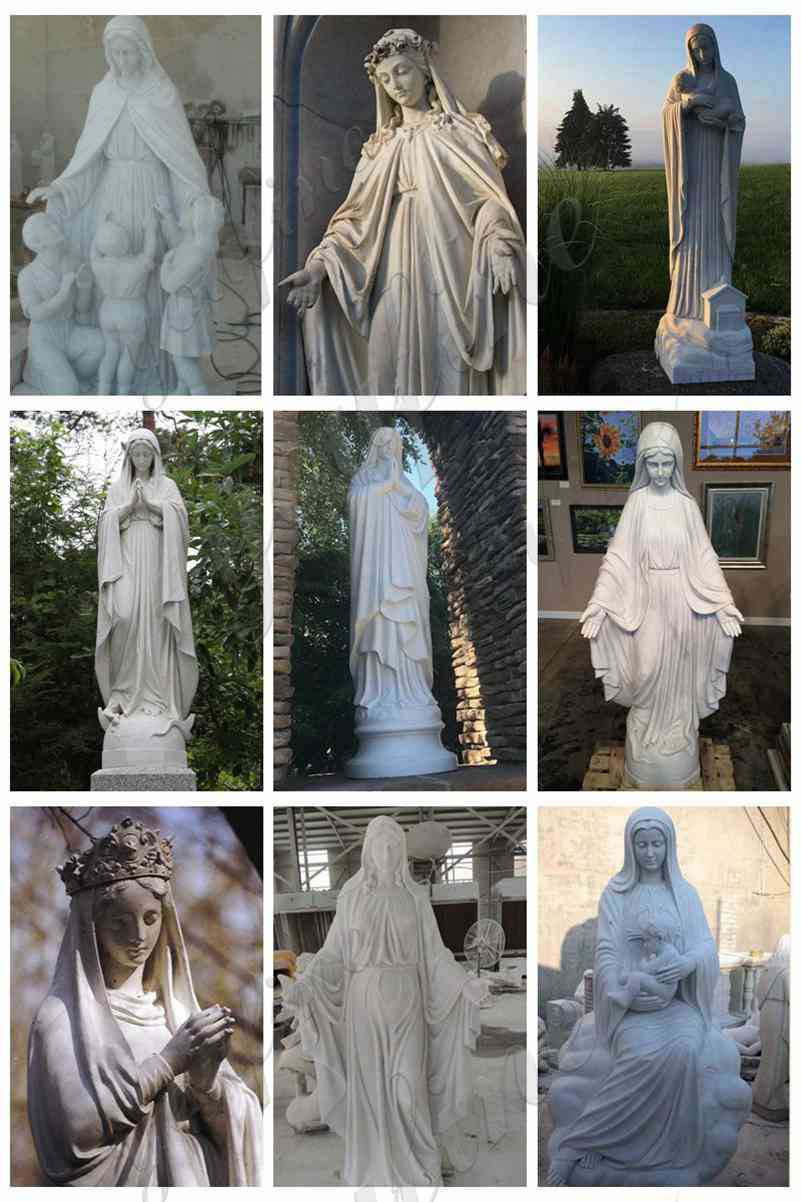 How to Choose the Size of the Statue?
The height of this catholic marble Virgin Mary statue is about 170 cm. Of course, this is the life-size that our factory often makes And it is also one of the size designs most often selected by our customers. If you want something smaller or larger than this size, our factory can make it for you. You can decide the size design you want according to the place you want to use.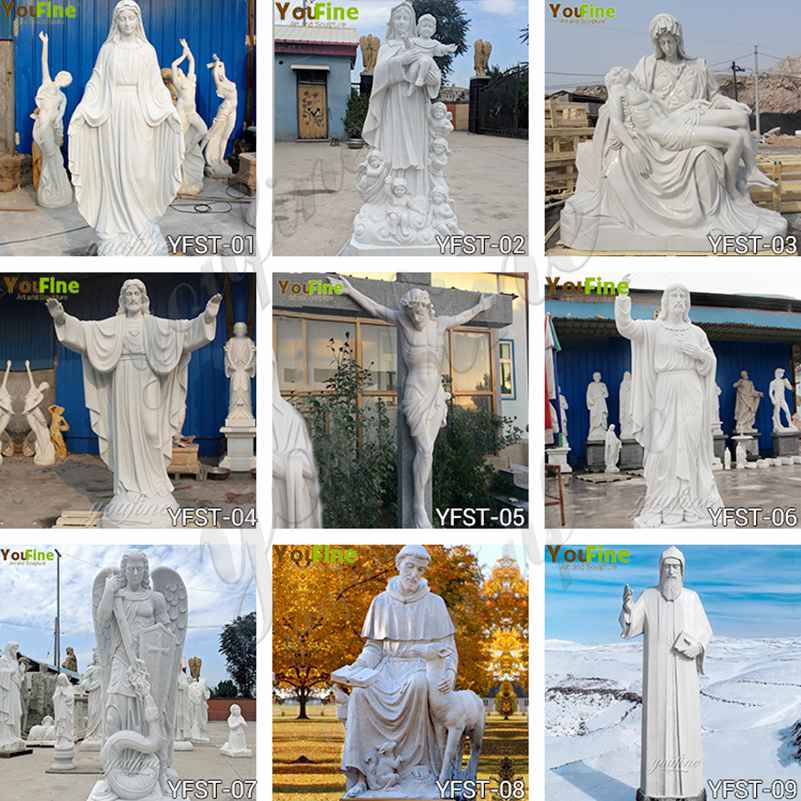 So if you like our catholic marble statues, please contact us as soon as possible.