Sculpture Introduction:
This is a Bronze St Francis of Assisi Statue, it has high quality and exquisite details. An exquisite sculpture of St. Francis sitting with 5 animals. St. Francis is the patron saint of animals and nature. So the animals like to stay with him. You could see the deer, the wolf, the rabbit, the dog, and the bird, every animal is lifelike. And this sculpture shows the St Francis of Assisi image vividly. So the St Francis Garden Statues is a good gift to his believers.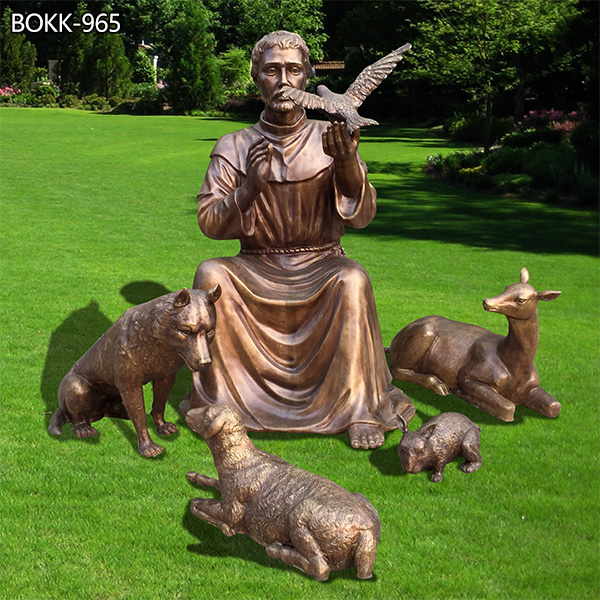 What Does The St Francis Statue Represent?
Saint Francis of Assisi abandoned a life of luxury for a life devoted to Christianity after reportedly hearing the voice of God, who commanded him to rebuild the Christian church and live in poverty. He is the patron saint for ecologists and animals. So St. Francis of Assisi could be viewed as the original Earth Day advocate. Francis' devotion to God was expressed through his love for all of God's creation.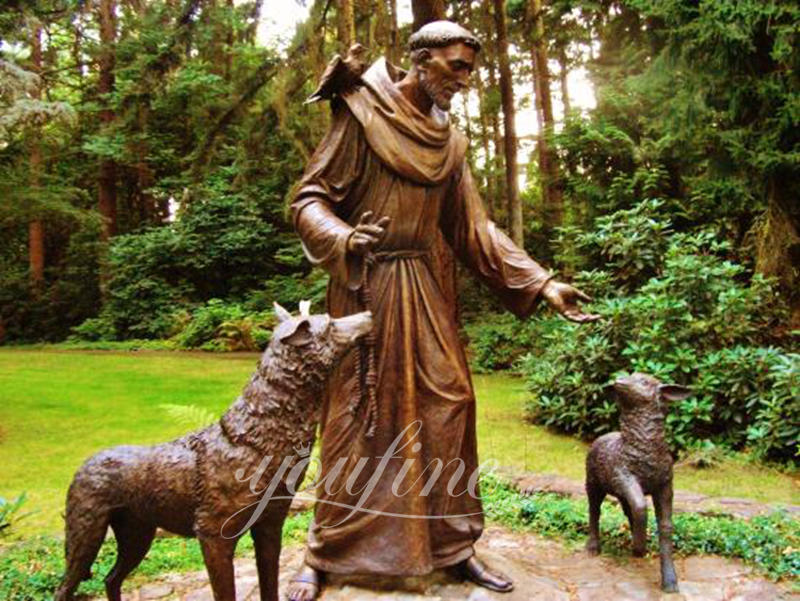 How to Make A Bronze St Francis Statue?
When making this Bronze St Francis of Assisi Statue, we would first make a clay model. The foundation of the bronze St Francis Statue is a clay model. That's because the clay model could determine the details of the sculpture. Generally, we would send photos and videos to customers after the clay models are completed for inspection. If we find any details that need to be revised, we would revise them for you in time. Our clay model masters are at the top level, and the clay models produced are vivid and very lifelike. Therefore, we could also guarantee 100% restoration of the sculpture. And there are many models in our clay model studio, which could be used by our customers for free.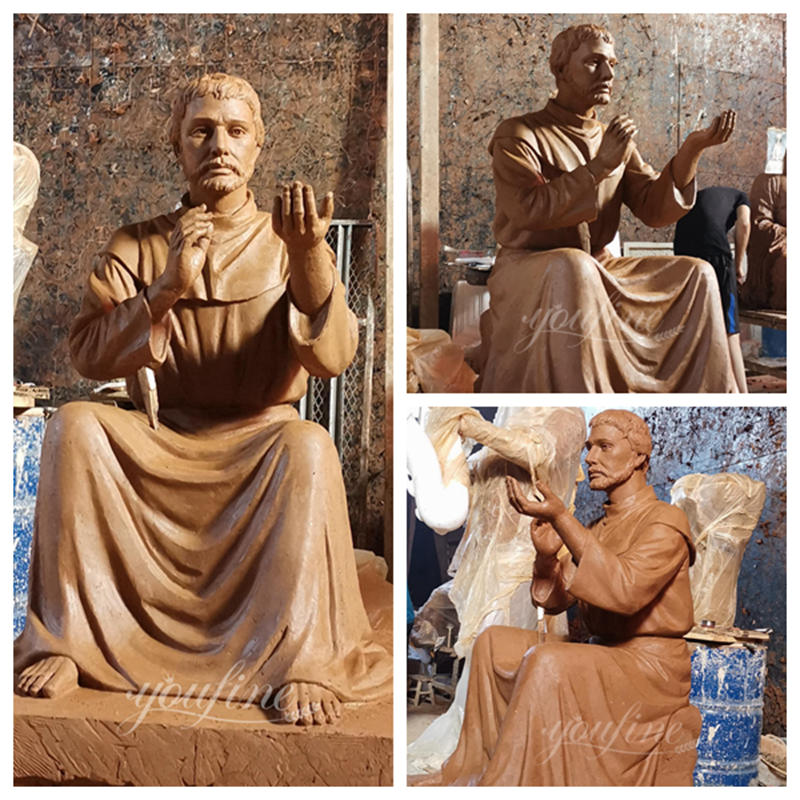 Then we would use the lost wax methods to cast the Bronze St Francis of Assisi Statue. So we would ensure every detail is fine. Cause we would modify the details many times when we remade the wax model. At the end step – sculpture coloring, the way we use the patina. So the sculpture would have a wonderful color and not fade. And the color would be more and more charming with the time flying.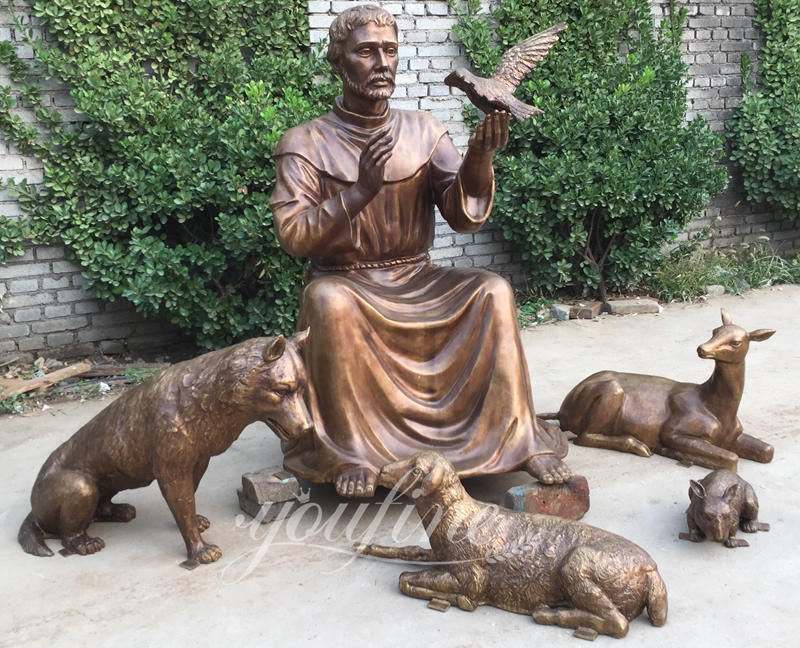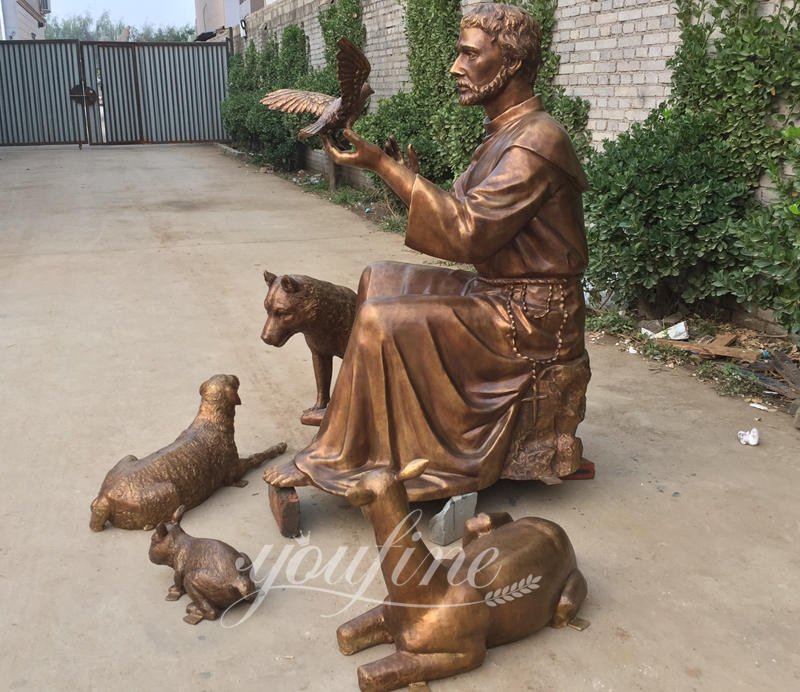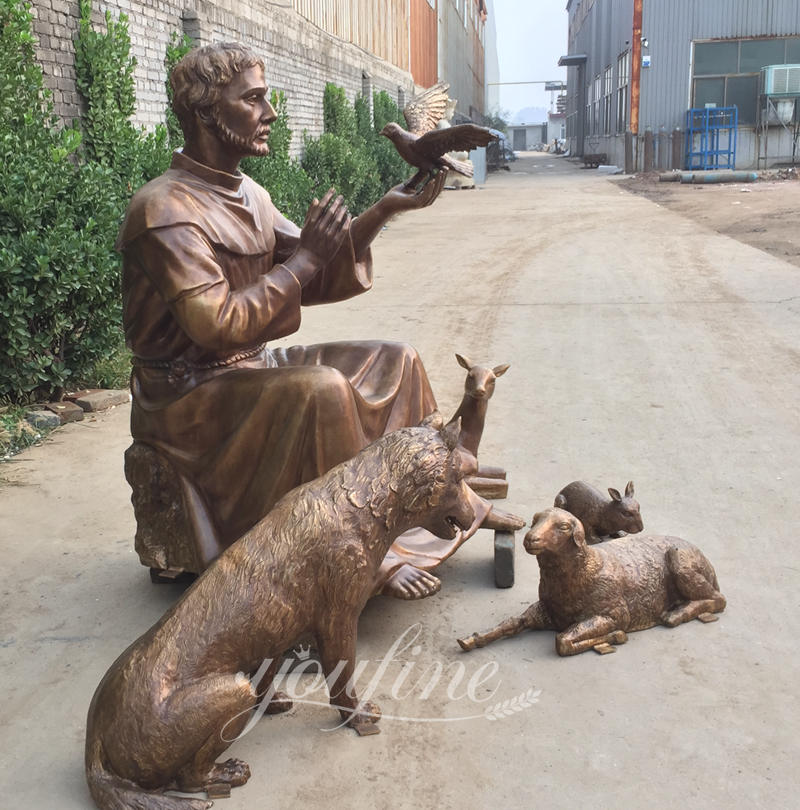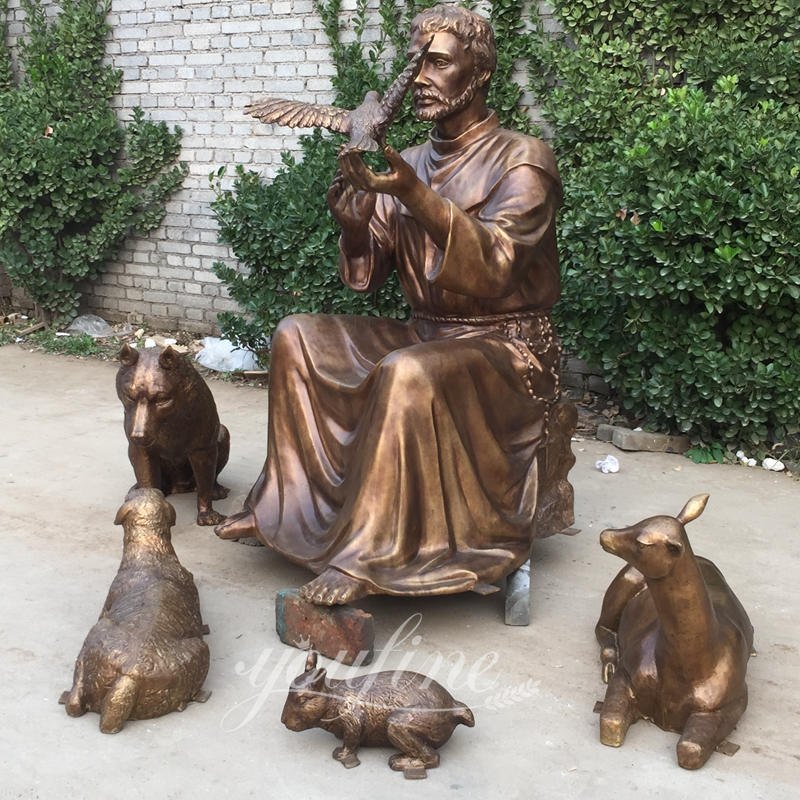 YouFine is a good choice for you to buy a bronze St Francis of Assisi statue because we are the direct factory, and we would give you the wholesale price, also we would guarantee the first-class quality. So if you want a high cost-effective sculpture, you could contact YouFine at any time.