Statue Introduction:
This is a stunning Large Outdoor Virgin Mary Statue. The shock of this statue is not only reflected in its enormous size. At the same time, its details are also stunning. The graceful Virgin opened her hands and looked at people lovingly. Whether it is the folds of the clothes or the expression of the Virgin Mary, it is so vivid and realistic. Such a statue would be a good gift for believers.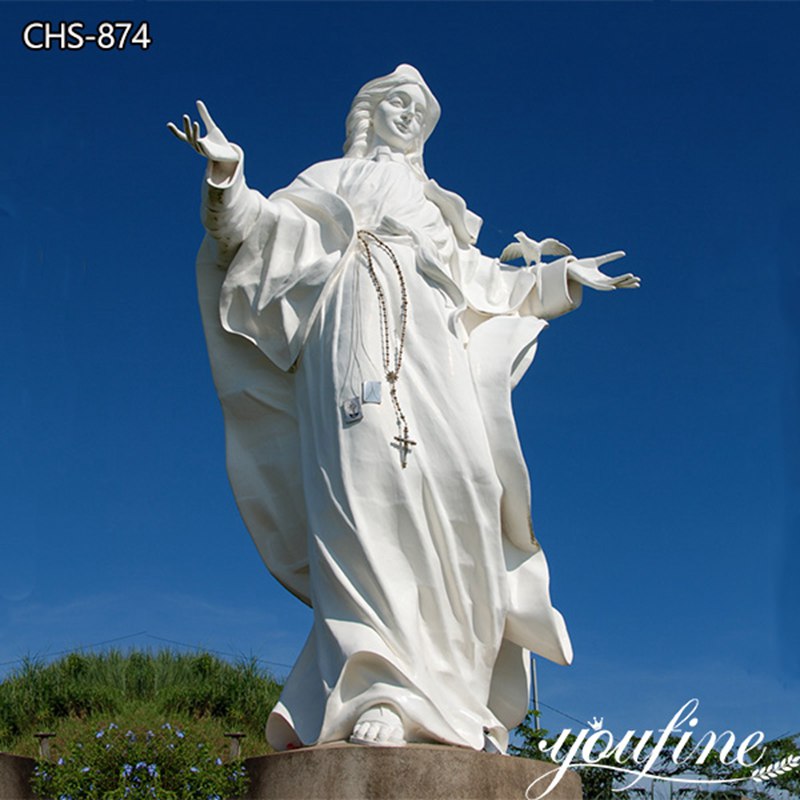 YouFine Would Use Natural Marble As Raw Material:
In order to better restore the details of this Large Outdoor Virgin Mary Statue. We would choose to use high-quality natural A-grade marble as raw material. This not only guarantees excellent quality. It could also show the fine details to the greatest extent. Marble has been used as a raw material for statue carving since ancient times. This is because marble is highly malleable and has a variety of creative possibilities. Using marble as a raw material for statues is the choice of many religious statues.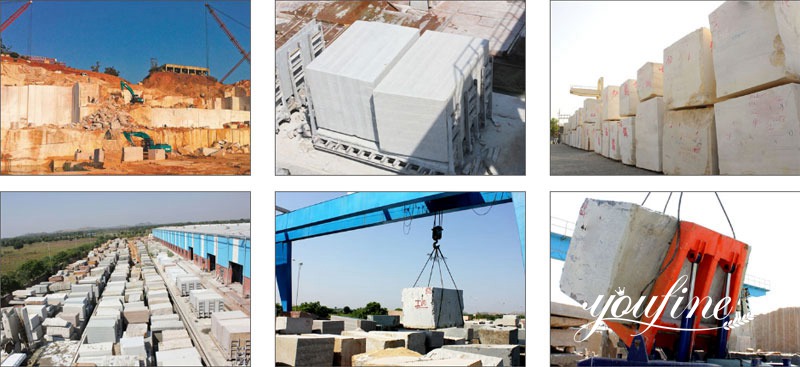 Catholic statues and icons have been symbols of faith and inspiration for centuries. Often depicting saints, Mary or Jesus, Catholic icons and figurines are imbued with deep spiritual and symbolic meaning. This includes the type of colors used, the materials used, and even the way the image is depicted. Gold, wood, or Canvas are popular choices, but wings or halos are common elements. Marble has the perfect density, among other properties, to handle smooth curves, shapes, details, and luster when polished. So in the case of a sufficient budget, many people are still willing to use marble to present the image of the saint in their hearts.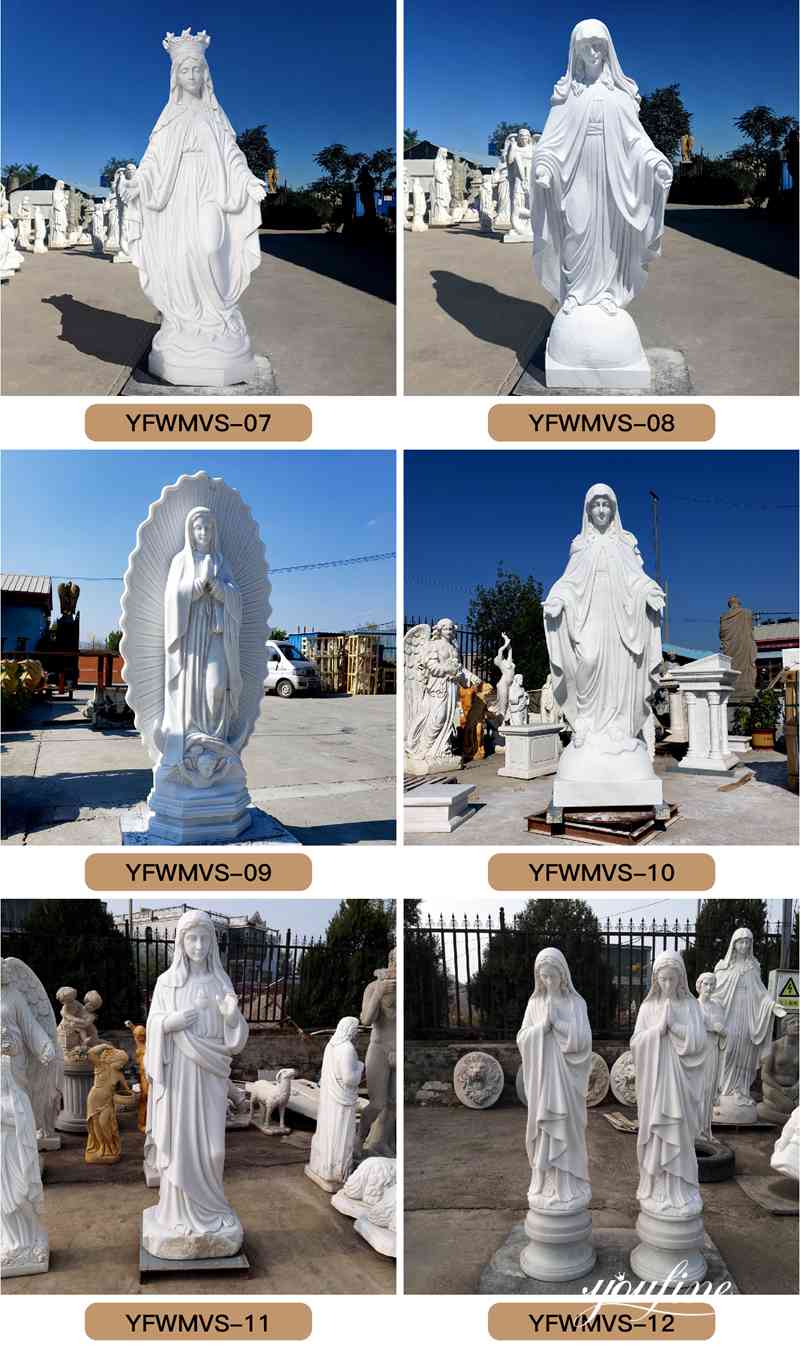 Reasons to Choose YouFine:
The main purpose of YouFine is to satisfy customers' needs by exceeding their expectations every time. For our valued customers, we offer customization to meet their needs. With such a wide range of products and huge production facilities, we could assure our customers of the variety and timely delivery of their products. This does not mean that we would compromise on product quality. In fact, we have strict guidelines for our quality control process for our Large Outdoor Virgin Mary Statue, and we even provide the highest quality storage and packaging for our products. We are highly dedicated professionals who focus on the finest details to serve our clients.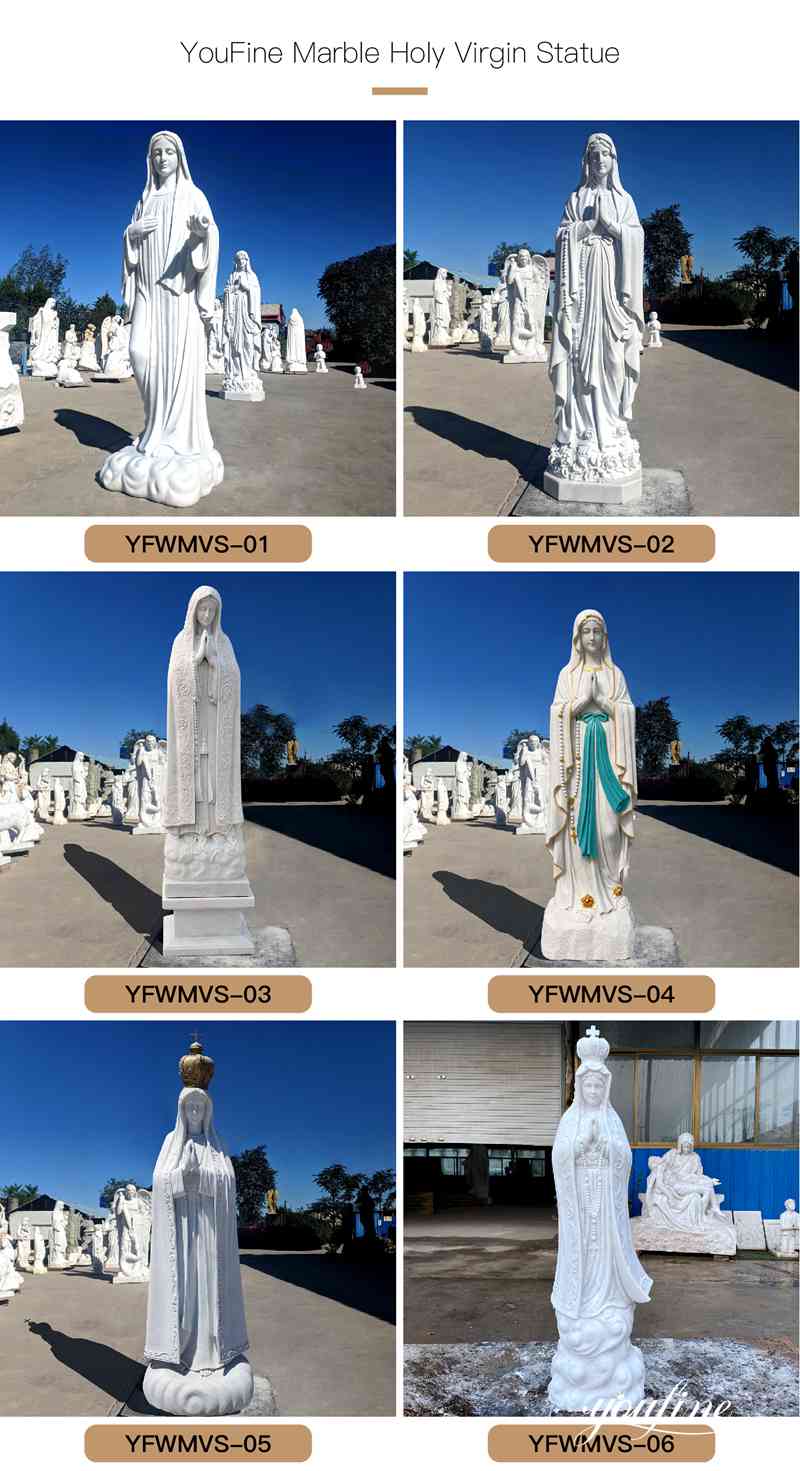 If you are looking for top-quality marble religious statues, YouFine is the right choice for you. You could contact us anytime. YouFine would give you good prices.