Sculpture Introduction:
This bronze Mary statue is large in size and good in quality, and every detail vividly reproduces the characteristics of the Virgin Mary. Such first-class quality Virgin Mary sculptures are loved by many Catholics. YouFine would use bronze with a copper content of more than 80% as the raw material for this bronze Virgin Mary statue to ensure its first-class quality. So such a sculpture would serve you outdoors for more than a hundred years. This is not only a respect for the Virgin Mary, but also a good spiritual sustenance for believers.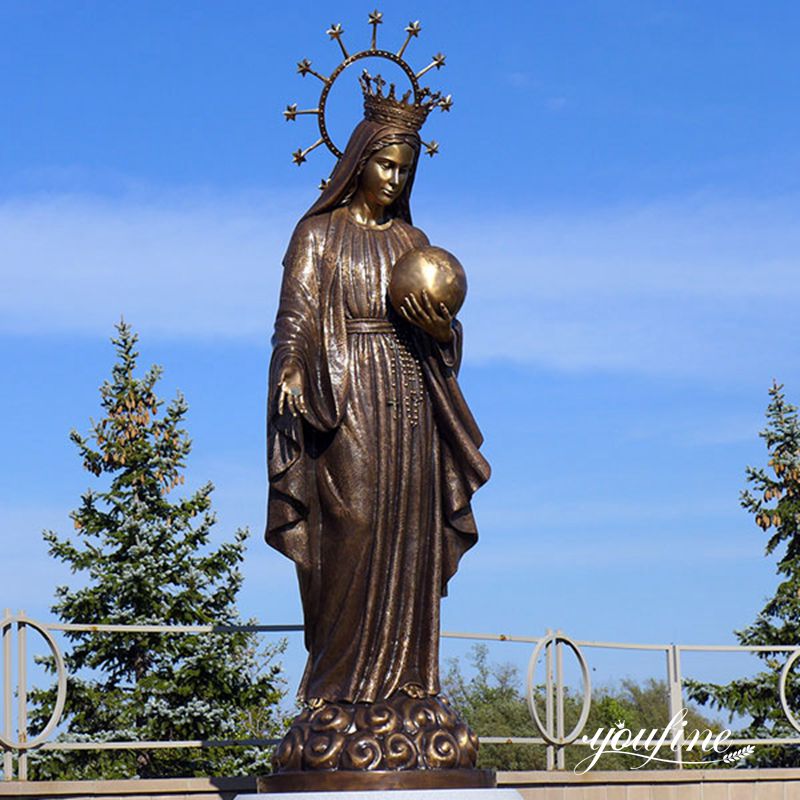 How Did YouFine Cast this Bronze Mary Statue?
YouFine would cast this bronze Mary statue using the traditional lost wax method. We have advanced bronze casting equipment and professional craftsmen to ensure the details of the statue. In the 33 processes of copper casting, we would strictly implement each step. And we continue to improve the process. Through the continuous improvement of the casting process in our factory, we could use the latest silica sol process. This process could ensure that the quality of the sculpture is greatly improved. And after hundreds of years of use, there would be no white spots on the surface of the sculpture.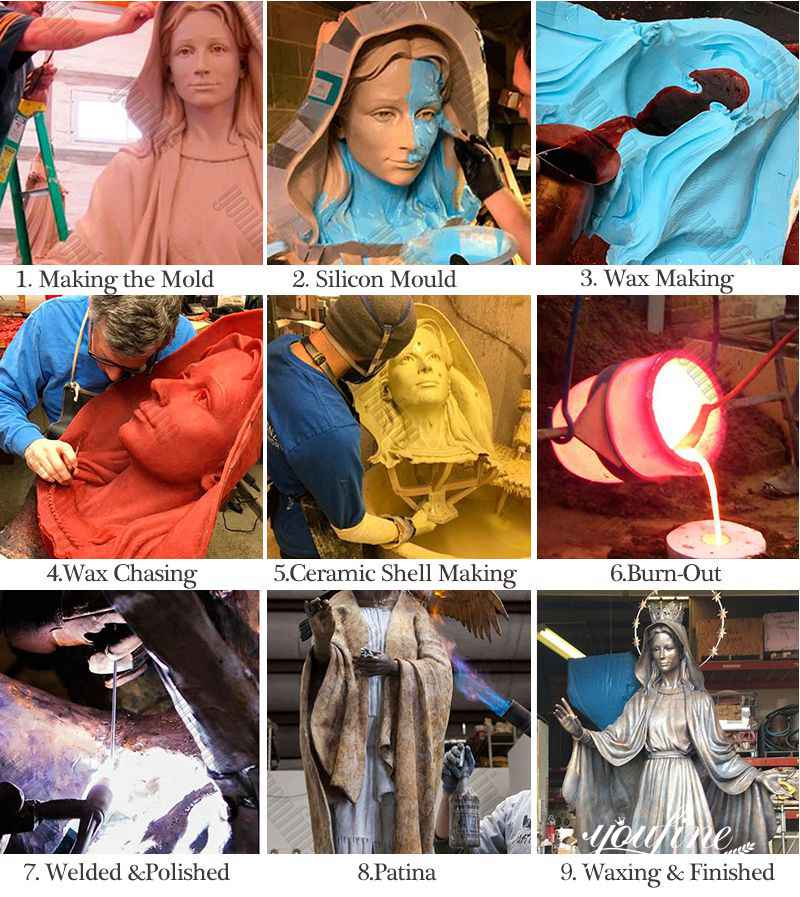 And we also have professional QC personnel to strictly control every detail of the bronze religious figures statues. It ensures that the reduction loss during the casting process is minimized, and the artistic aesthetics that the sculpture is to be strictly inspected. So our bronze statues of religious figures would have every hair that could be seen clearly, realistic clothes folds and vivid facial expressions like this bronze Mary statue.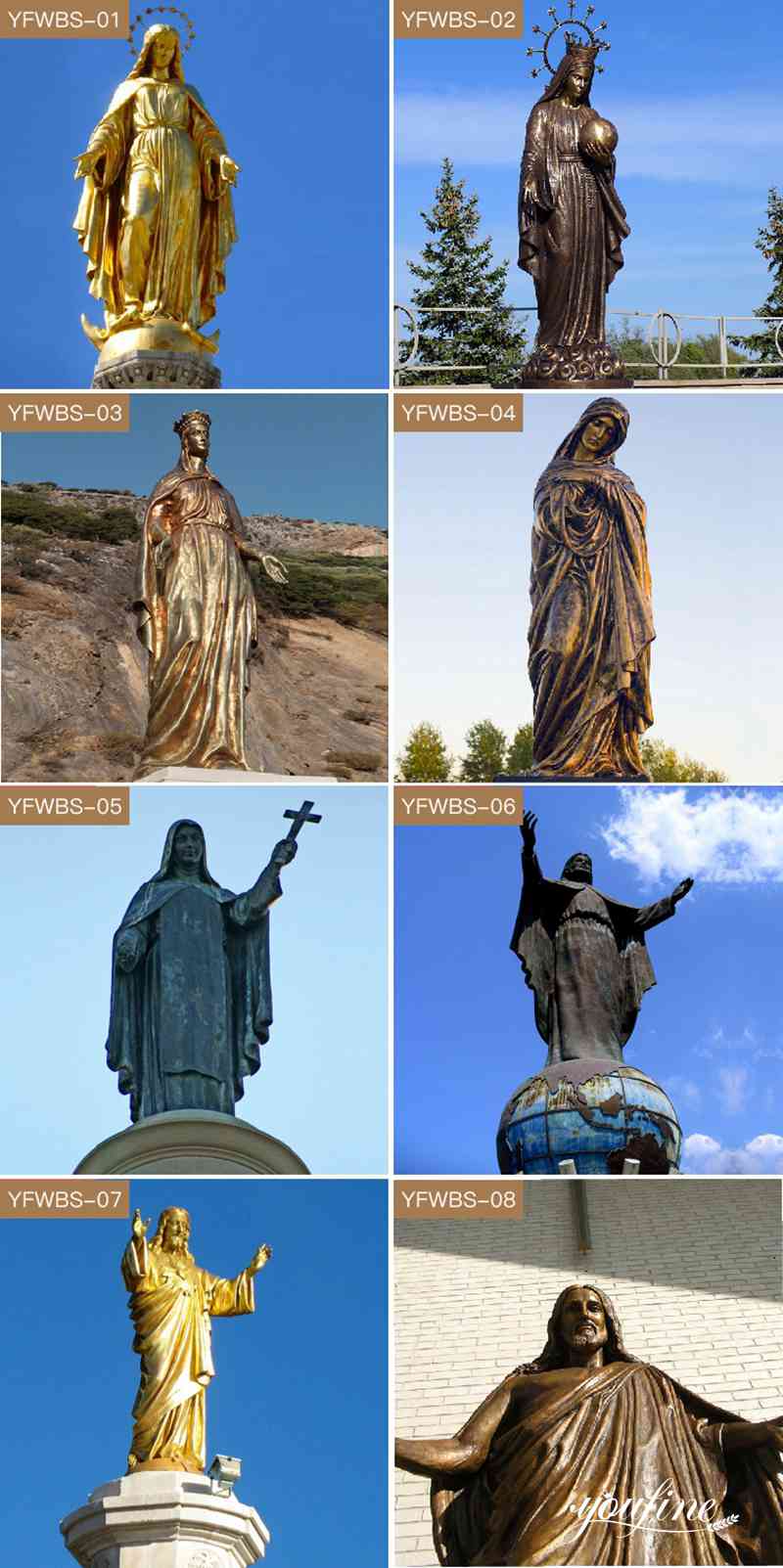 Affordable:
YouFine's bronze sculptures are not only of top quality, but also very reasonably priced. This is because we are factory direct and could give you the best ex-factory price. And, our many years of bronze sculpture casting experience have given us many ready-made models. So many popular designs and standard styles, we have ready-made models. So you could enjoy discounts in our factory. If you choose a sculpture design with a model, the model fee would be directly deducted. This also means that you would save at least a thousand dollars compared to buying in other factories. And the quality hasn't dropped in the slightest.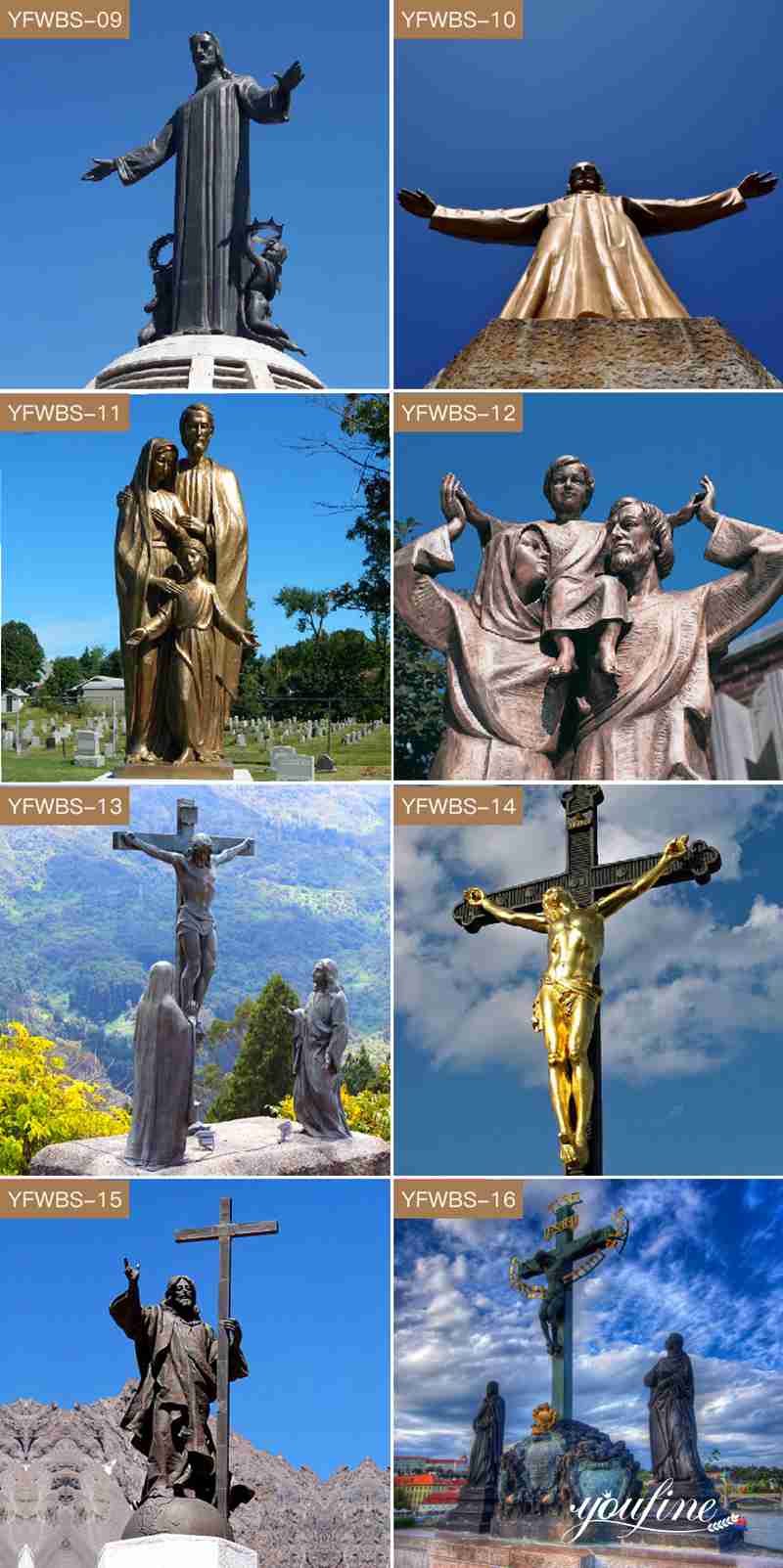 Please feel free to contact us for more information.