Jesus Crucifixion Bronze Statue Details:
This Jesus crucified bronze statue is one of the classic Catholic statue designs. The statue depicts the crucifixion of Jesus. Our statue is made of real bronze materials. And the statue has been chemically colored to have a bright golden yellow, which further highlights the sacredness of the statue.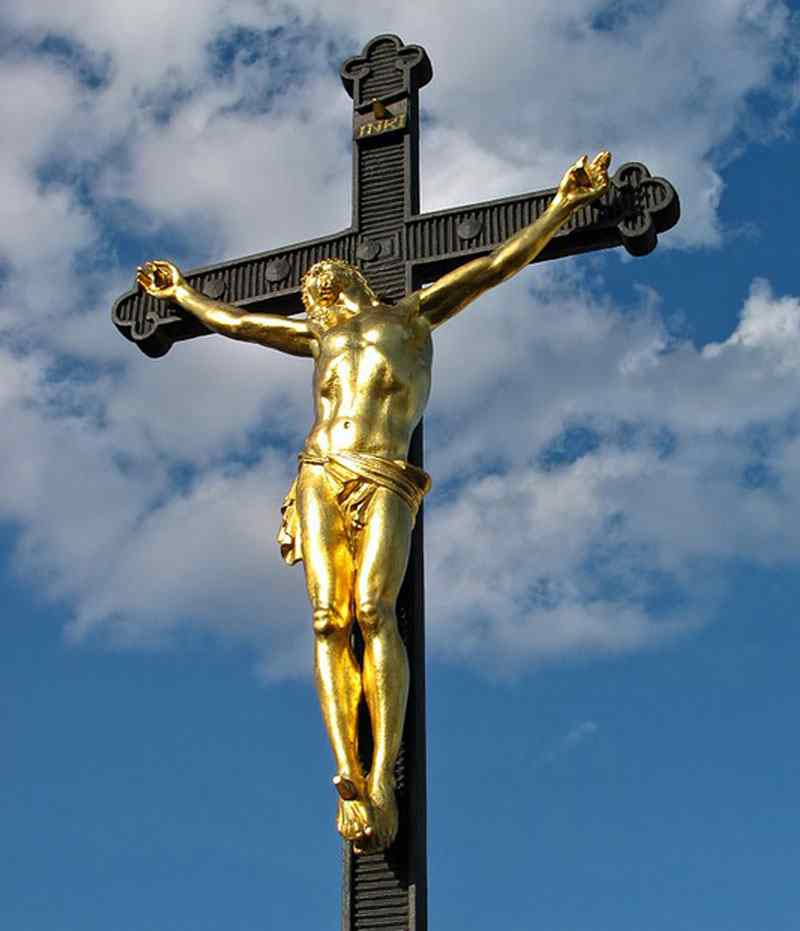 The Story of Jesus' Crucifixion:
The story of Jesus' crucifixion is recorded in the New Testament and is known as the Gospels – Matthew, Mark, Luke, and John. This Bible story is the central summary of the Gospel of Jesus' redemption. Jesus foretold his death in Matthew's Gospel." From then on, Jesus began to explain to his disciples that he must go to Jerusalem and suffer much at the hands of the elders, the chief priests, and the teachers of the law and that he must be killed and raised to live on the third day." Jesus understood that His life would be required as a sacrifice for the sins of men.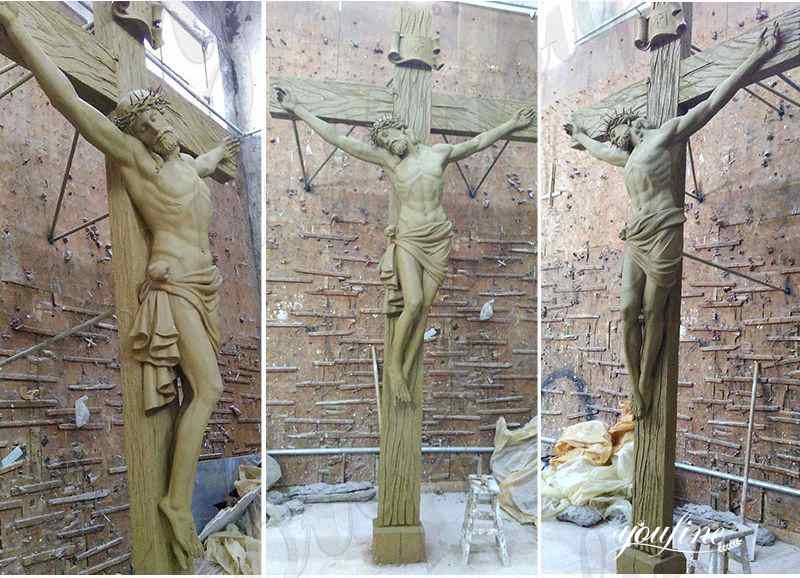 Why Choose Our Catholic Statue?
1. For many years, YouFine has always insisted on using the highest quality bronze raw materials to cast every bronze Catholic statue. Our bronze content would be above 88% to ensure the quality of this Jesus crucified bronze statue.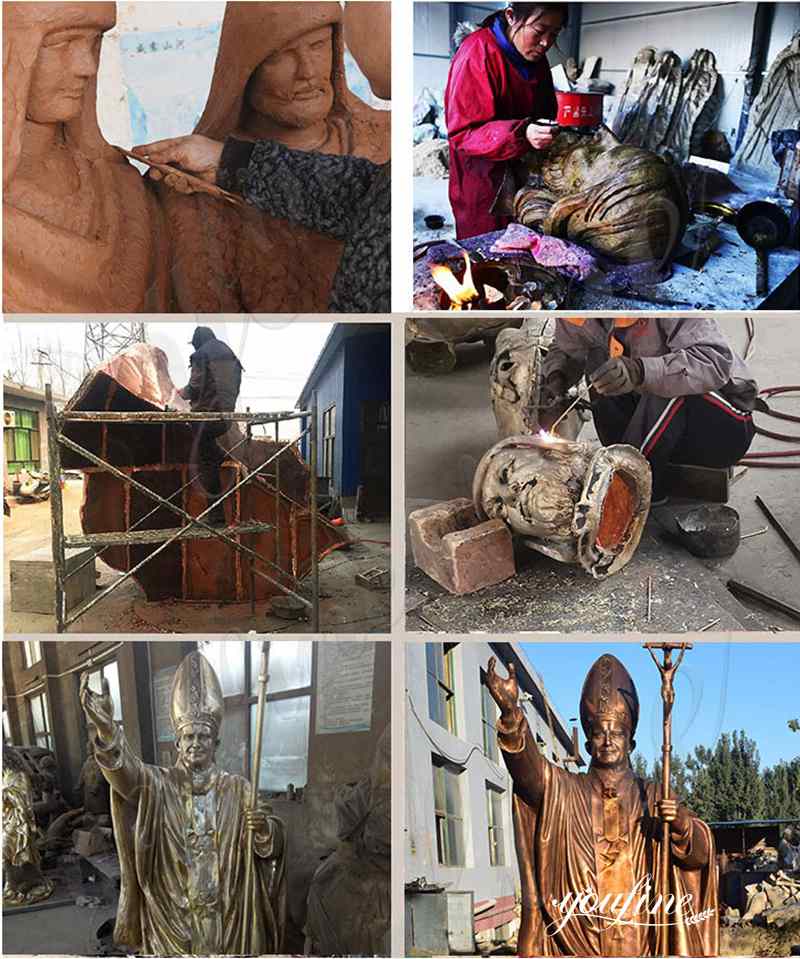 2. YouFine has been dedicated to Catholic statues career for more than 39 years and has experienced artists. They are very good at making Catholic statues. And our artists know Catholic figures very well, so they could provide you with the most sacred statues.
3. The quality of our Jesus crucified bronze statue is guaranteed because we always put quality in the first place. At the same time, there is a professional QC team to regularly schedule the progress and quality of the statue. And we would not arrange the delivery until the customer is satisfied with the statue.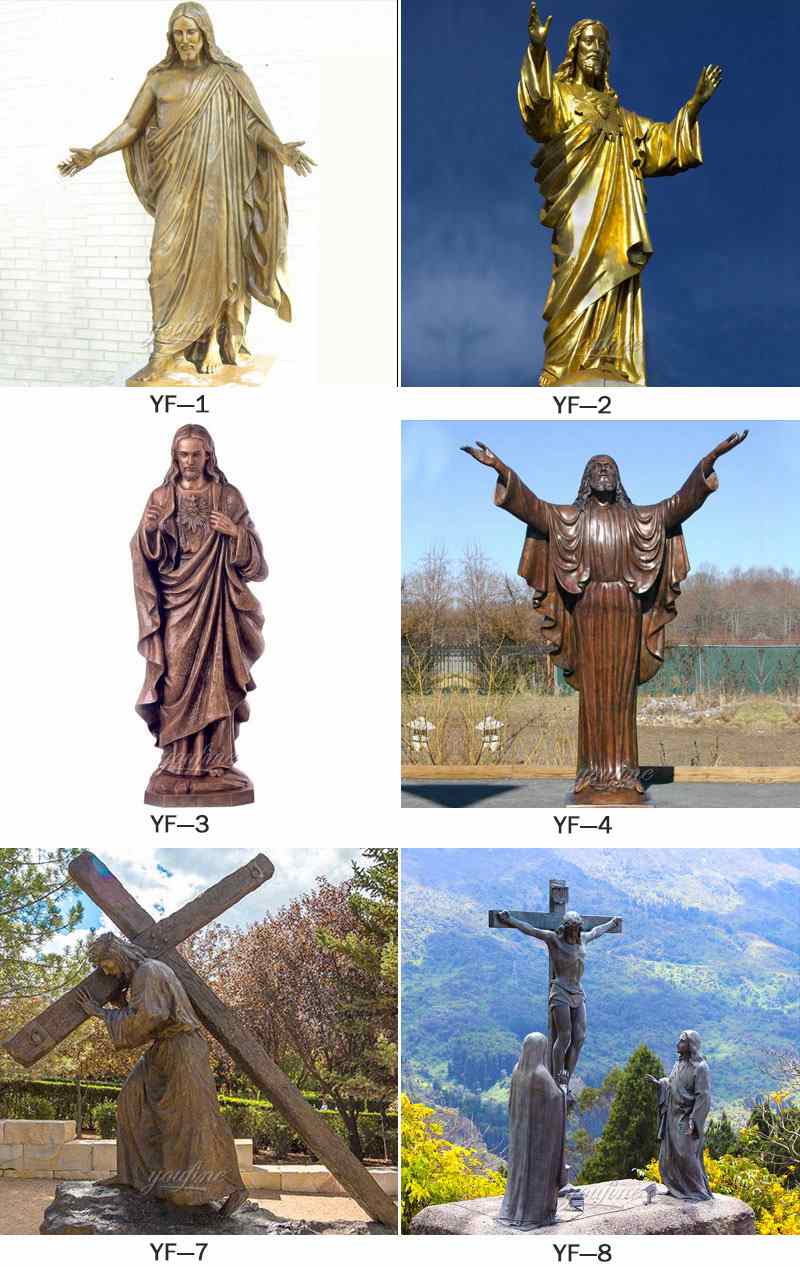 For many years, YouFine has only focused on the field of Catholic statues. We would provide you with the highest quality Jesus crucified bronze statue. Our professionalism and service would not let you down.