This beautiful Virgin Mary Our Lady of Guadalupe statue can bring peace and blessings to your home while also being a great reminder of your faith. It is cast in fine bronze with fine details and top quality. This Our Lady of Guadalupe statue is perfect for any occasion. Use religious figurines for prayer times or display them in your home, office, church and church sanctuary.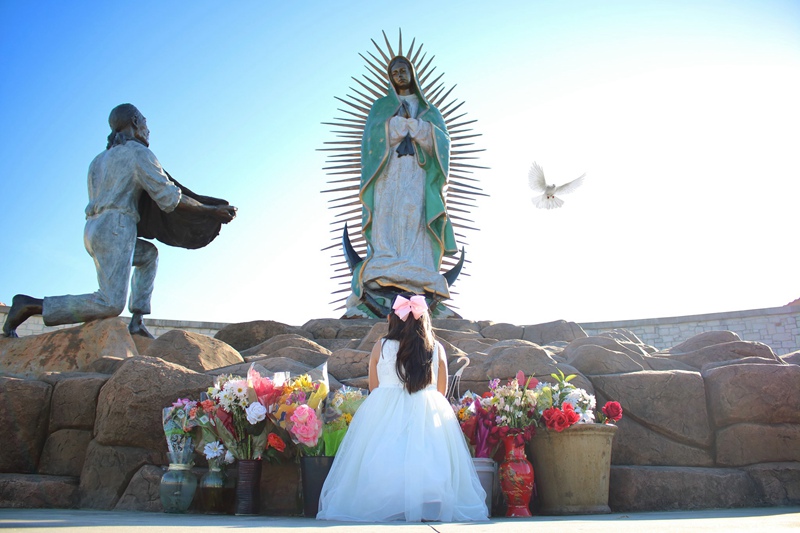 This Virgin Mary Our Lady of Guadalupe statue is of high quality and perfectly captures the imagination people have of Guadeloupe. This piece will make a great addition to your decor. You'll instantly fall in love with this stunning Guadeloupe statue. Adds a sweet decoration to your home, also a perfect gift choice for your loved ones. Of course, our bronze Guadeloupe statues also give believers a haven of inner peace in many churches.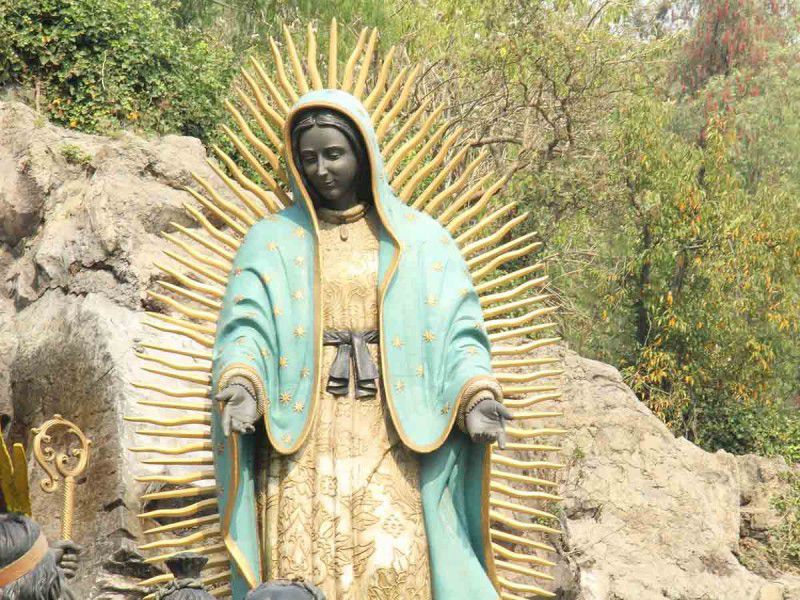 About Our Lady of Guadeloupe:
On the morning of Saturday, December 9, 1531, Juan Diego, a Catholic Aztec Indian, heard a young woman calling his name near Mount Tepeyac. The woman said: "My dear little son, I am the eternal Virgin Mary, the life-giving Mother of God. I long to have a sanctuary, a church in this place, where I will express my love to your people. Love." Juan Diego told the bishop, who asked for a sign. On the morning of Tuesday, December 12, Our Lady appeared again to Juan Diego and told him to climb up the hill and bring to the Bishop the roses that miraculously grew there during the cold winter. When Juan Diego unfastened his cloak to give the rose to the bishop, to his amazement he saw the Virgin herself, imprinted on his tilma! Many Indians came to witness the miracle and pray in front of the beautiful statue of Our Lady. They realize that God loves them as much as He loves the Spaniards across the ocean. Over the next few years, 8 million Indians were baptized!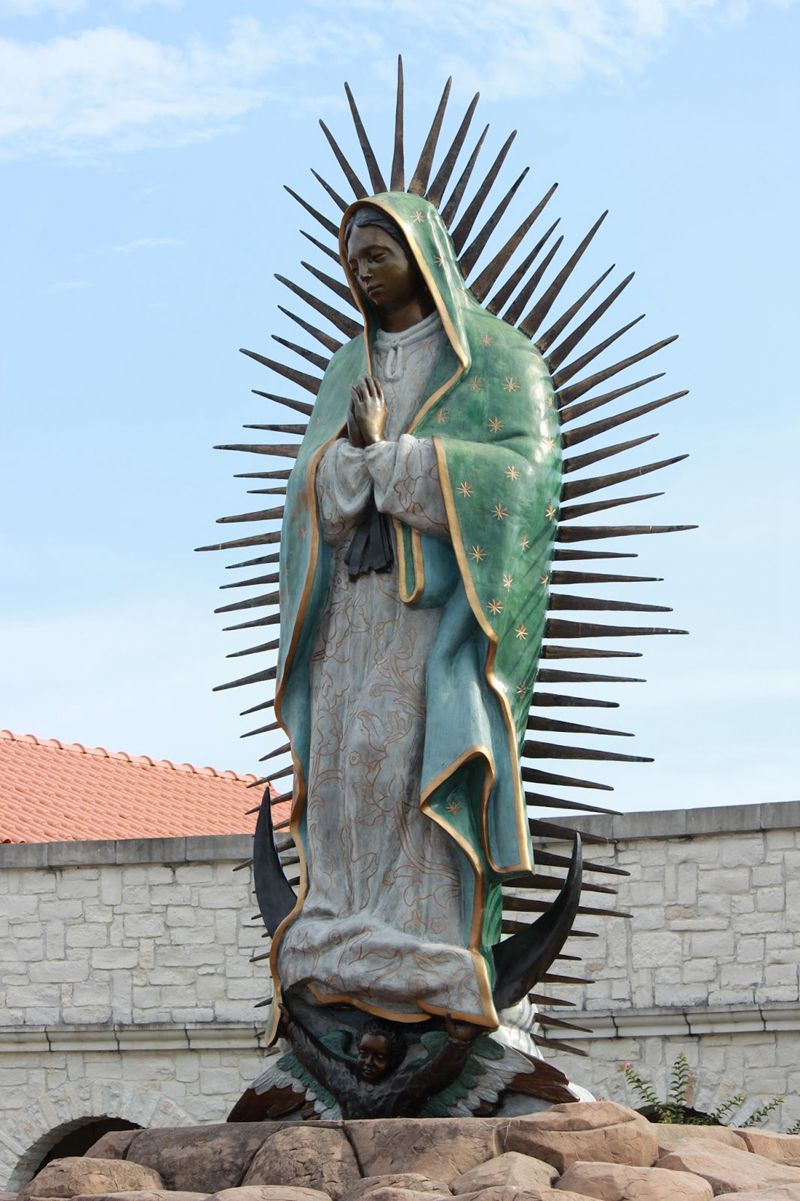 Choose YouFine:
If you are looking for high-quality Virgin Mary Our Lady of Guadalupe statues, YouFine is your good choice. We have been engaged in bronze statue casting for many years and have cooperated with many churches. We can guarantee to provide you with the highest quality and most perfect statue of Our Lady.