Natural Marble Our Lady of Lourdes Statue Details:
With such a beautiful marble Our Lady of Lourdes statue displayed in front of us, this realistic sculpture is life-size and about 170 cm in height. I believe you would be completely attracted by this realistic and beautiful sculpture. When I saw our professional master completely carved this sculpture, I was also very surprised by all the details of this sculpture.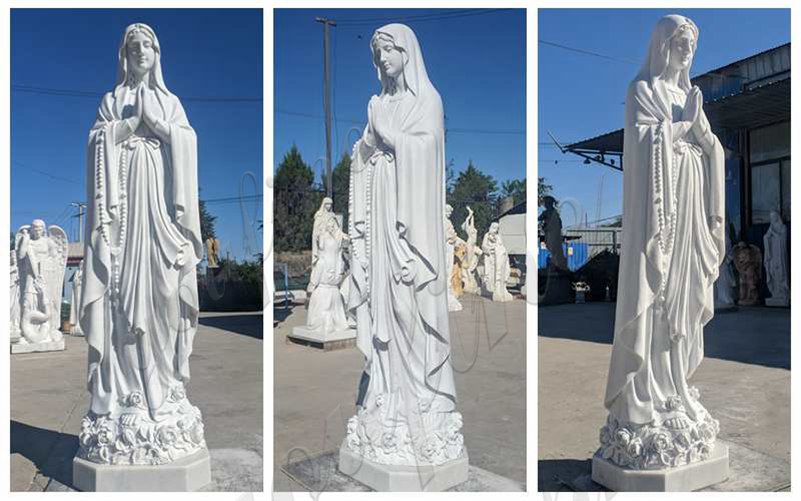 You Fine Marble Carving Factory is a professional marble carving factory, so our factory could certainly provide you with the highest quality of any Catholic sculptures.
First of all, our factory is very strict in the selection of materials. Because our factory knows very well that religious sculptures would be very sacred sculptures. Therefore, our factory would use high-quality pure natural white marble raw materials to make this beautiful Our Lady of Lourdes statue.  And this could also provide a good foundation for good carving details.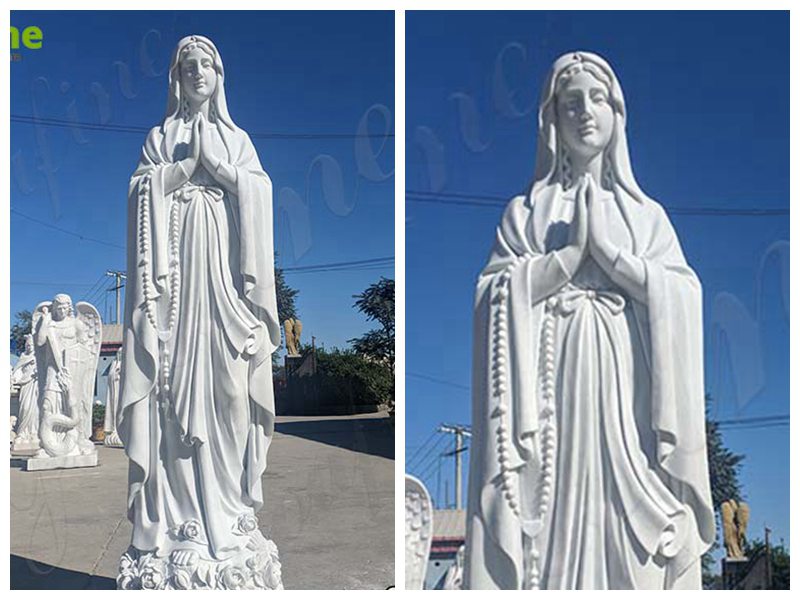 Secondly, our factory also pays great attention to carving details. The chief carving master of our factory is also a devout Catholic believer. Therefore, he knows all religious figures very well. He is able to grasp the details of the carving more accurately, the Virgin's expression could be carved very kind. Of course, the flowing hair and robe of the Our Lady of Lourdes statue are also very well carved.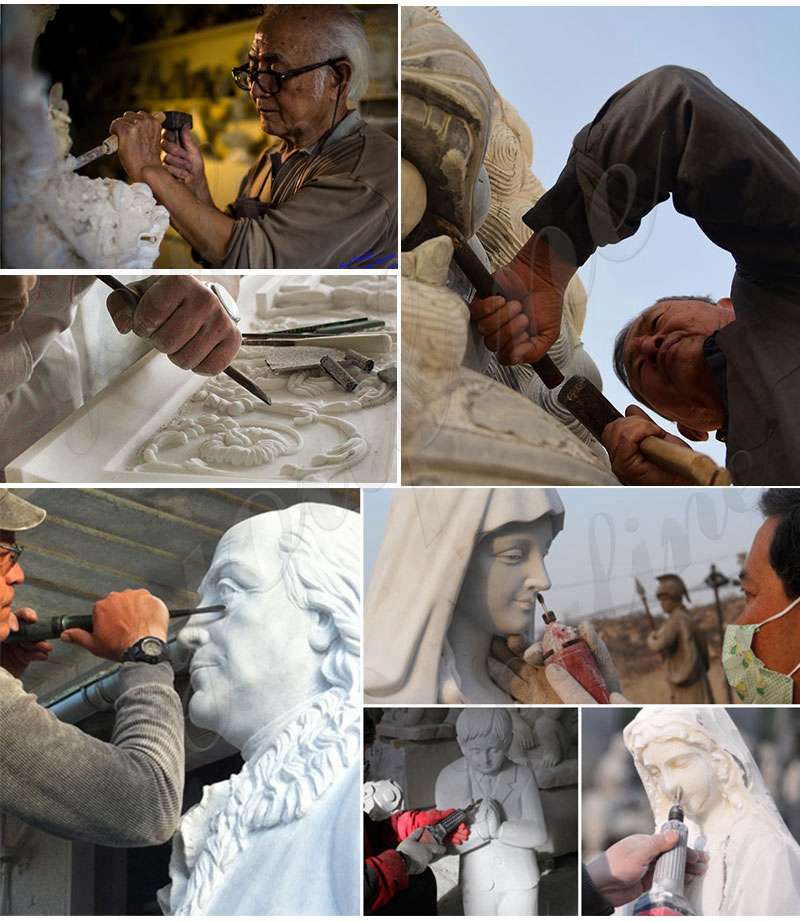 Our Service Advantages:
1. All message questions would be answered within 24 hours, and our online chat would respond to your message in time.
2. We have a professional design team and art consultants. If you need customized products, we could provide you with design drawings.
3. Focus on product details and artistic quality, each piece of art is handmade.
4. Customized service and the most competitive wholesale price from the factory.
5. Fast delivery and door to door delivery supported.
6. We would buy insurance for each sculpture product.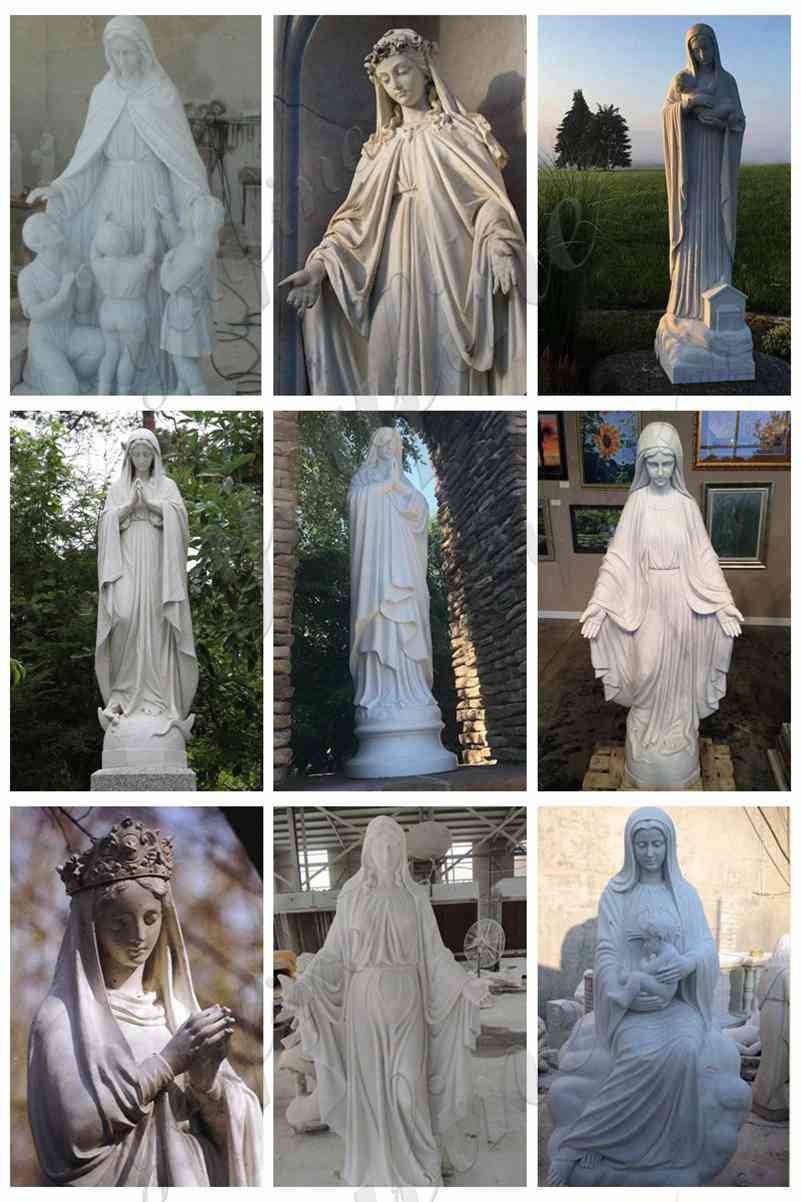 So please do not hesitate to contact us to get this Our Lady of Lourdes marble statue, our factory could provide you a high-quality statue for you.