Bronze Jesus Statue Introduction:
This is a high-quality bronze Jesus statue. The size of this sculpture is a life-size, one-to-one restoration. We could see this statue of Jesus stretching out its hands and lifting its head slightly. He seems to be praying like a god, sheltering believers in the world. Every detail of this sculpture is so exquisite that it looks like a real person painted bronze on his skin. Such a sculpture perfectly shows the grace of Jesus and is the best gift for believers.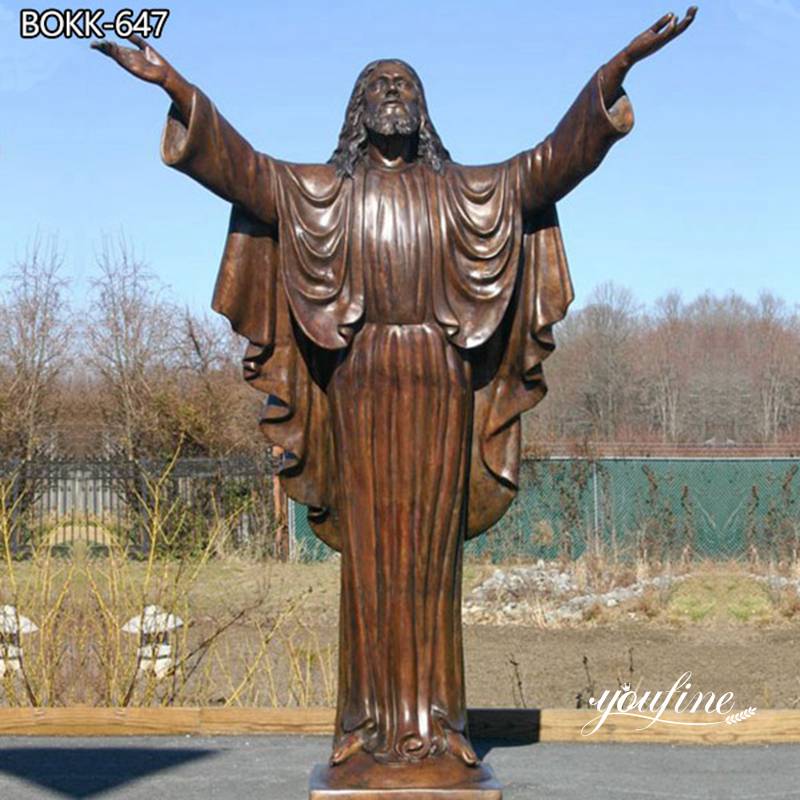 High-quality Assurance:
Our bronze casting artists have superb craftsmanship, they would hand-painted bronze finishes with color embellishments. We would use the traditional lost wax method to cast this bronze Jesus statue. So it could provide a high-quality appearance without sacrificing details. Sturdy but slightly heavy, it is very suitable for any decoration indoors or outdoors. It is an excellent addition to any believer's collection. A unique gift, suitable for any occasion. The ideal gift for a friend or family member.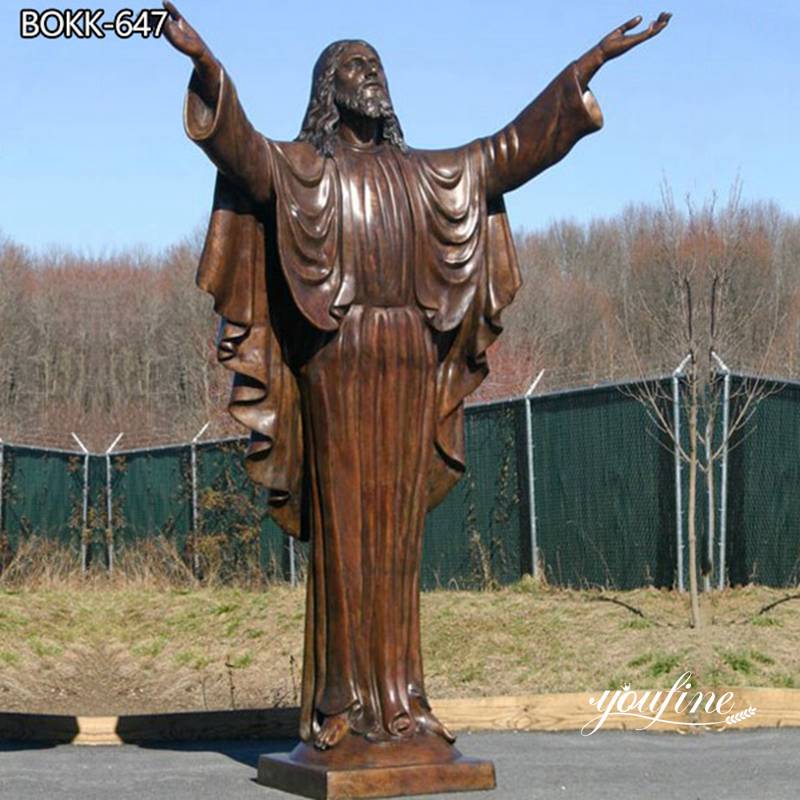 Our bronze Jesus statue is very popular with customers. We also have long-term cooperation with many churches. The quality of our bronze religious sculptures is recognized by many church projects. Our customers would also repurchase many times. The detailed display and quality of our Jesus sculpture are top-notch. We could guarantee that our Jesus sculpture could serve you for many years.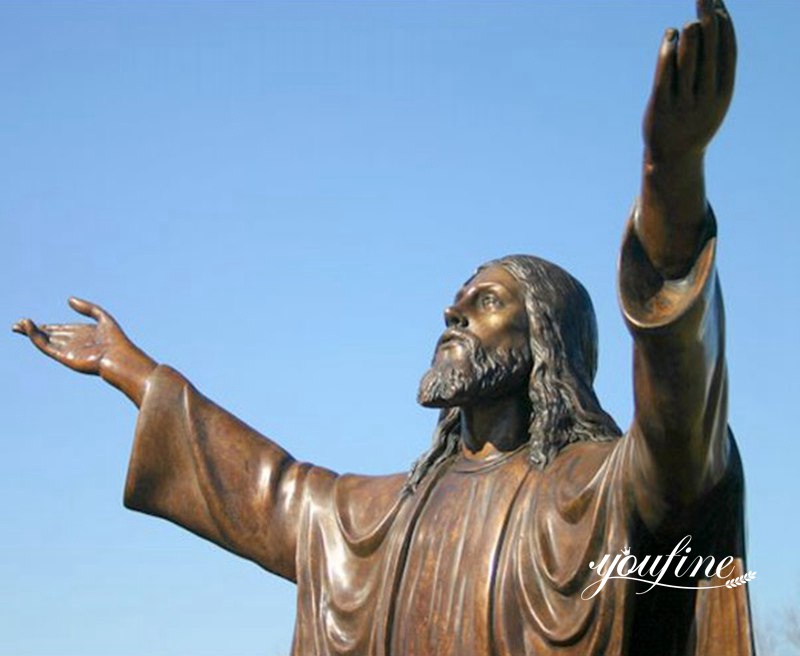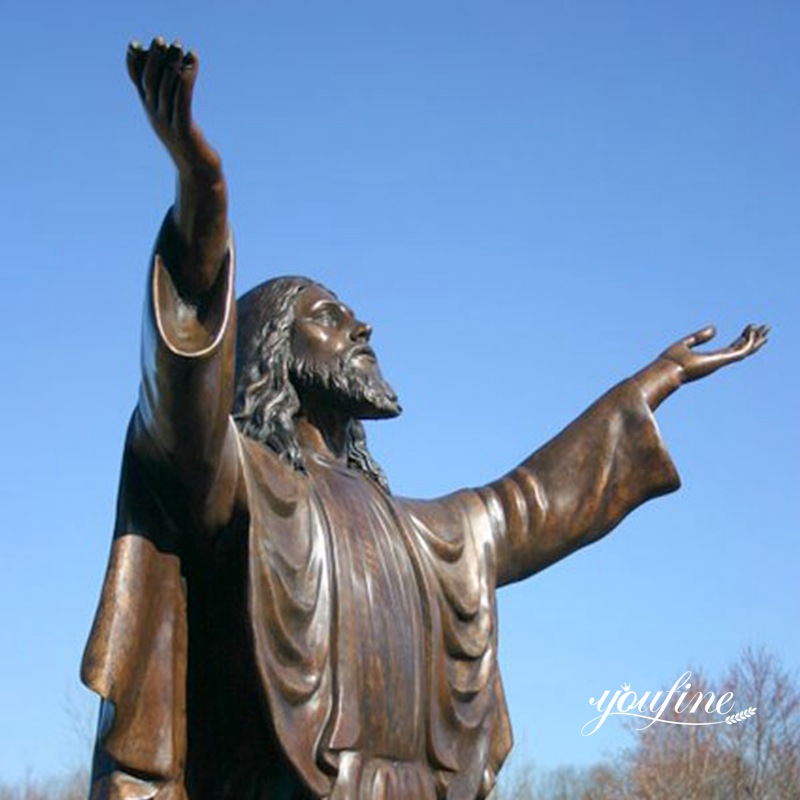 More Options:
Since we have cast many exquisite bronze Jesus sculptures for our customers, we have many designs of Jesus statues in different poses for you to choose from. We also have many years of history in making bronze religious sculptures. In addition to the statue of Jesus, we also have sculpture designs of the Virgin Mary, the Pieta, the Saint Joseph sculpture, and many other religious figures for you to choose from. Our sculptures are available in bronze, marble, and other materials.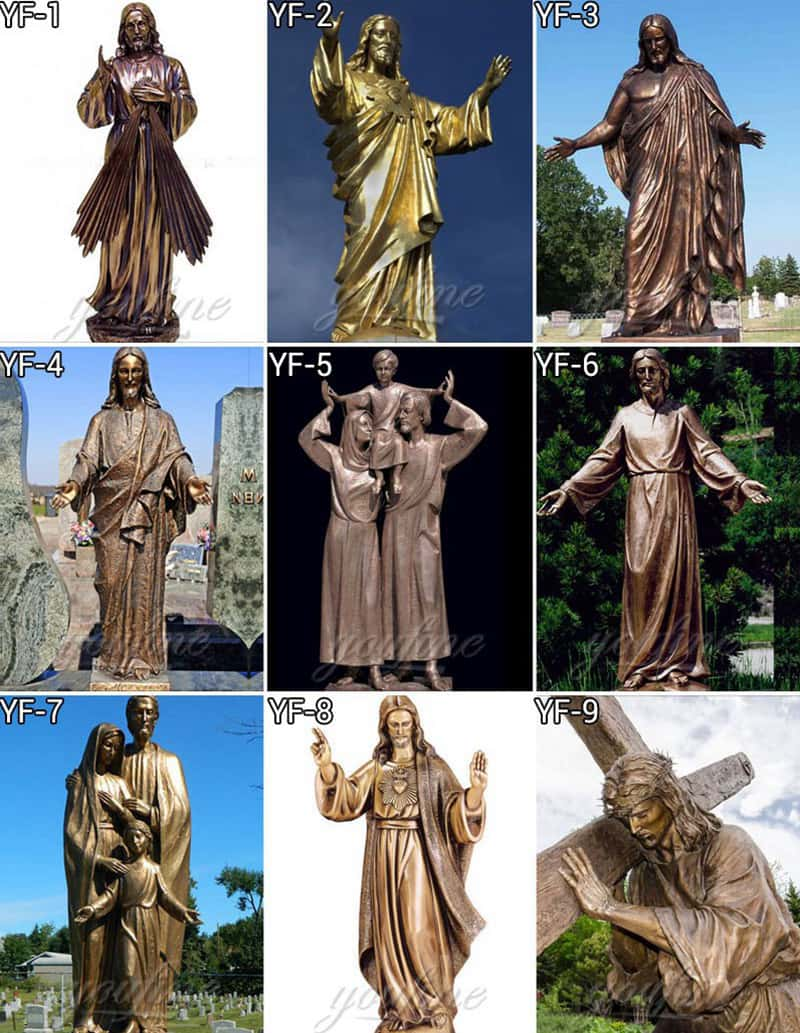 If you are interested in our sculptures, please feel free to contact us. We would make you the sculpture that satisfies you the most.