Newly completed pure hand carved Blessed Mother Statues for Outside. This is the classical design of the Virgin of Lourdes. This piece is carved from solid block white marble, hand-carved and the details are exquisite. Carved from our statuary white marble, this is suitable for the outdoors, church or any other space. The measure is about 170 cm high.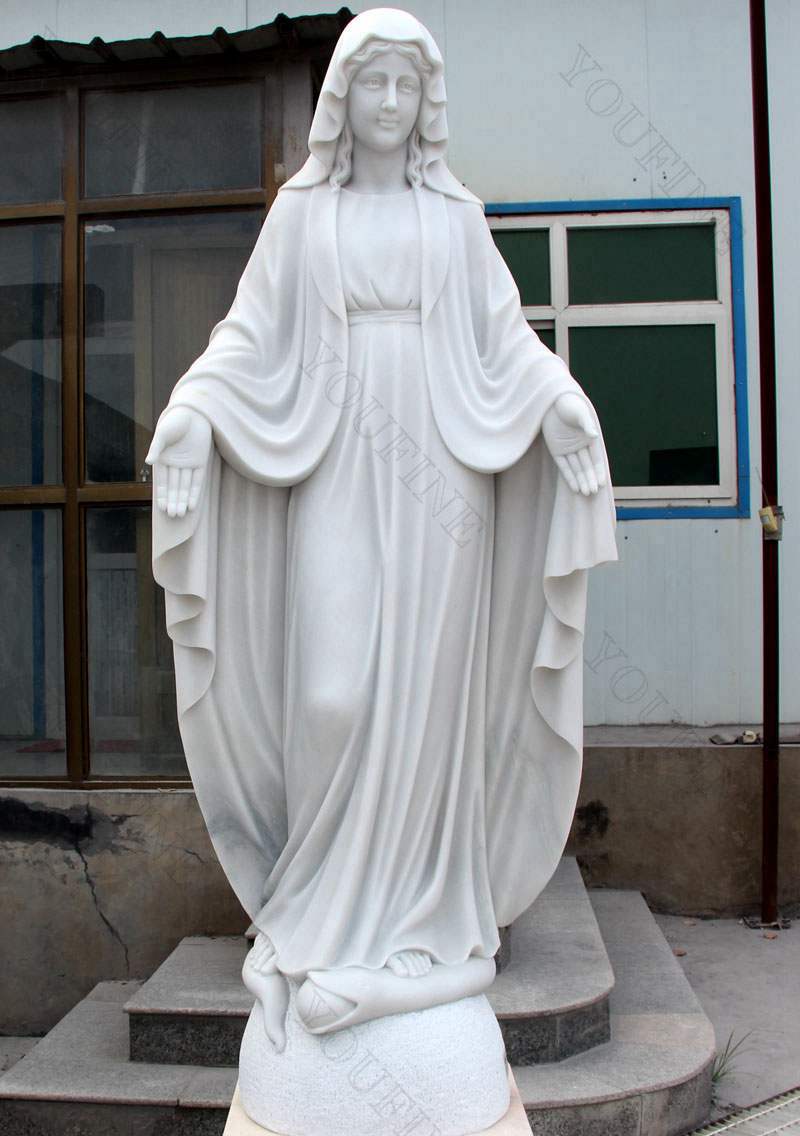 Mary is considered to be a patron saint of all humanity, as well as a group that includes mothers. Donors and people working in the travel industry (such as airplanes and ship crews) People working in the cook and food industry. Construction workers; people who make clothes, jewelry, and furniture. There are many places and churches all over the world. And those who seek spiritual enlightenment.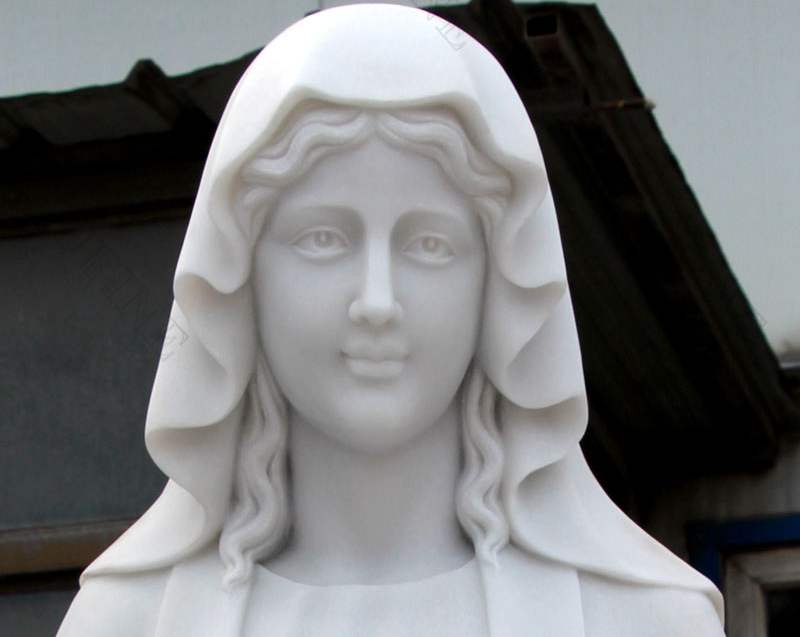 Here at You Fine, our team has a clear division of our own work, talented designers could make the CAD drawing and installation direction, QC team control the quality strictly, professional sales team helps you choose the satisfactory sculpture product and solves the pre-sale and after-sale service for you, better quality and better service is our main goal for a life time.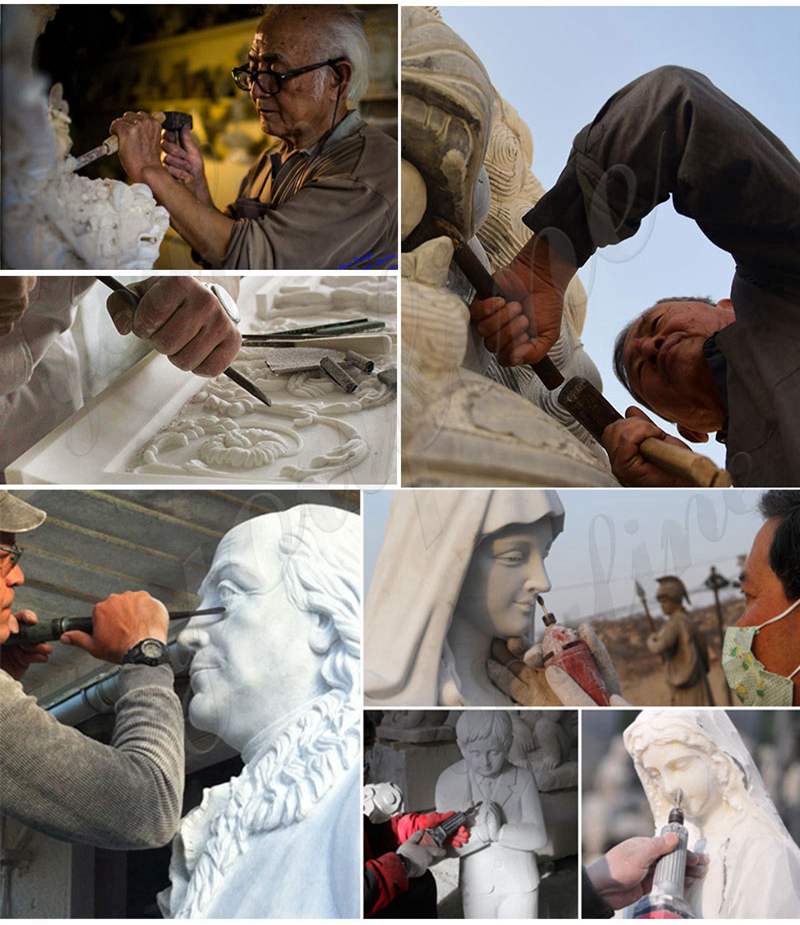 You Fine Art Sculpture carries a large selection of religious statues including Sacred Heart of Jesus Statue, figures of angels, saints, the Blessed Mother Statues for Outside and more. Our religious statues would allow you to have a personal devotion to the Lord, the Blessed Mother or favorite saint in your home, church or garden. Please believe that we are the professional sculptures supplier.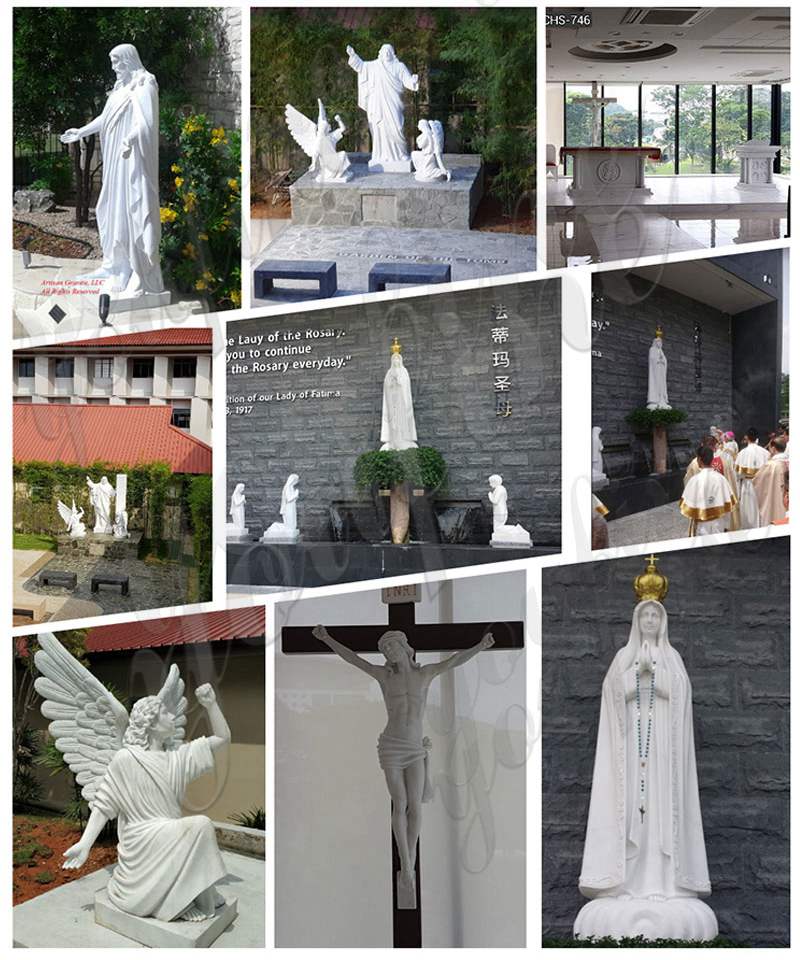 If you are interested in our Blessed Mother Statues for Outside or other religious sculptures, please feel free to contact us by e-mail or phone, we would give you the suitable advice!