If you are looking for a high quality Catholic Marble Altar, YouFine is the best choice for you. YouFine is a factory specializing in the production and export of various marble religious figures and church decorations, which could provide you with the best quality options. Our catholic church altars are made of pure white marble. It has many beautiful reliefs on its surface. So the whole altar looks very beautiful and advanced.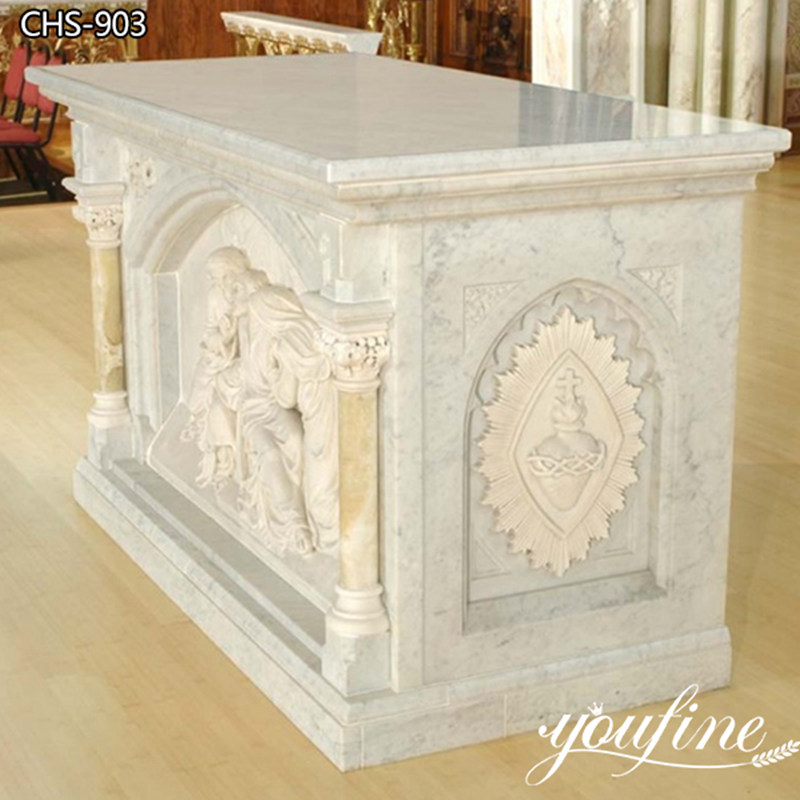 Customized Service:
And the reliefs and other decorations of our Catholic marble altars could be customized. Angels, flowers, bibles, saints, etc. are all possible. Our master engravers are skilled in engraving and could bring your imagination to life. So if you have any requirements for the altar, you could let us know. We would also build you the altar that best meets your expectations.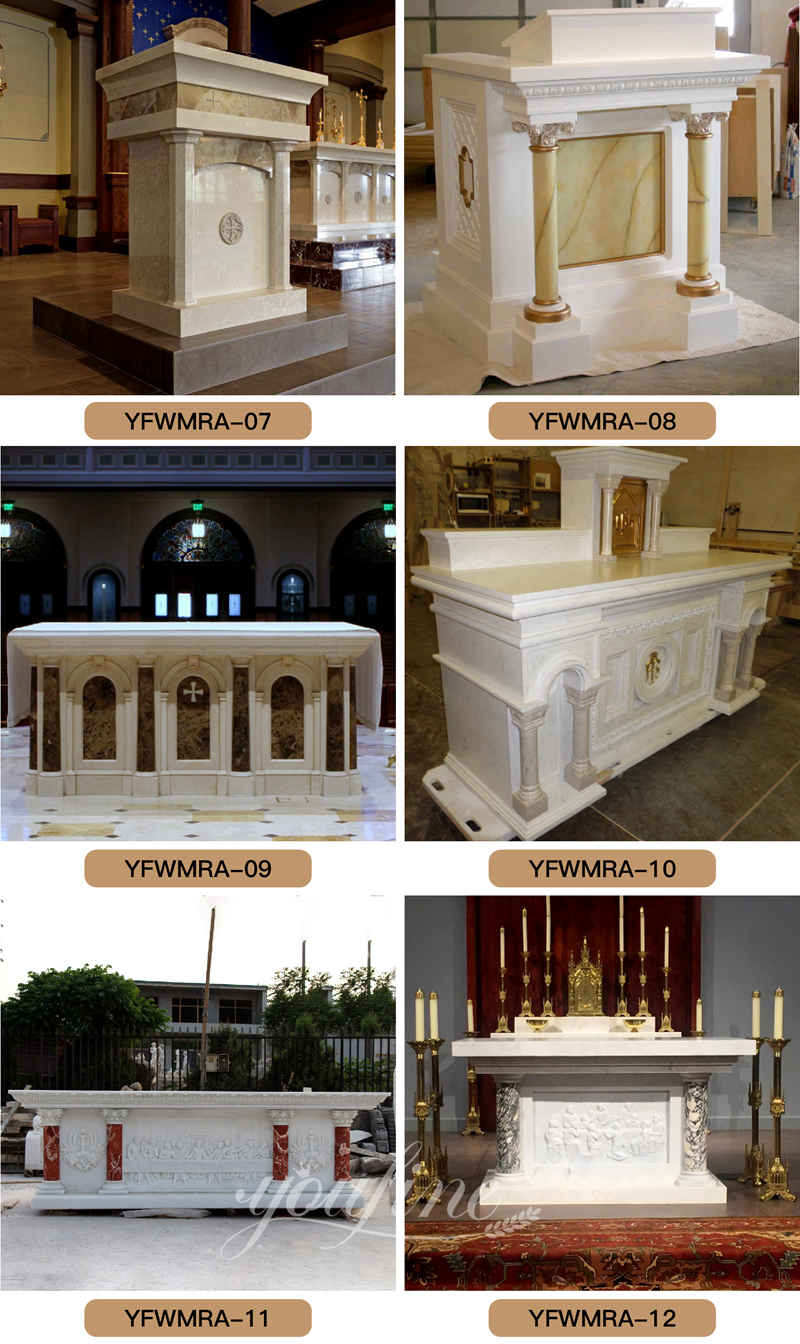 Artists Team Led by Catholics:
Every detail of our Catholic marble altars is hand-carved by our master carvers. Our sculptors have been taught marble carving techniques since childhood, and the head of our church supplies carving team is also Catholic. Therefore, the marble religious products in our factory are always top quality, and every detail is not perfunctory. And the specifications and parameters are perfectly in line with the needs of the church. We could see that every detail of this altar is exquisite and perfect. and. Our artist also donates sculptures to some churches each year, so his sculptures of church supplies are always a favorite.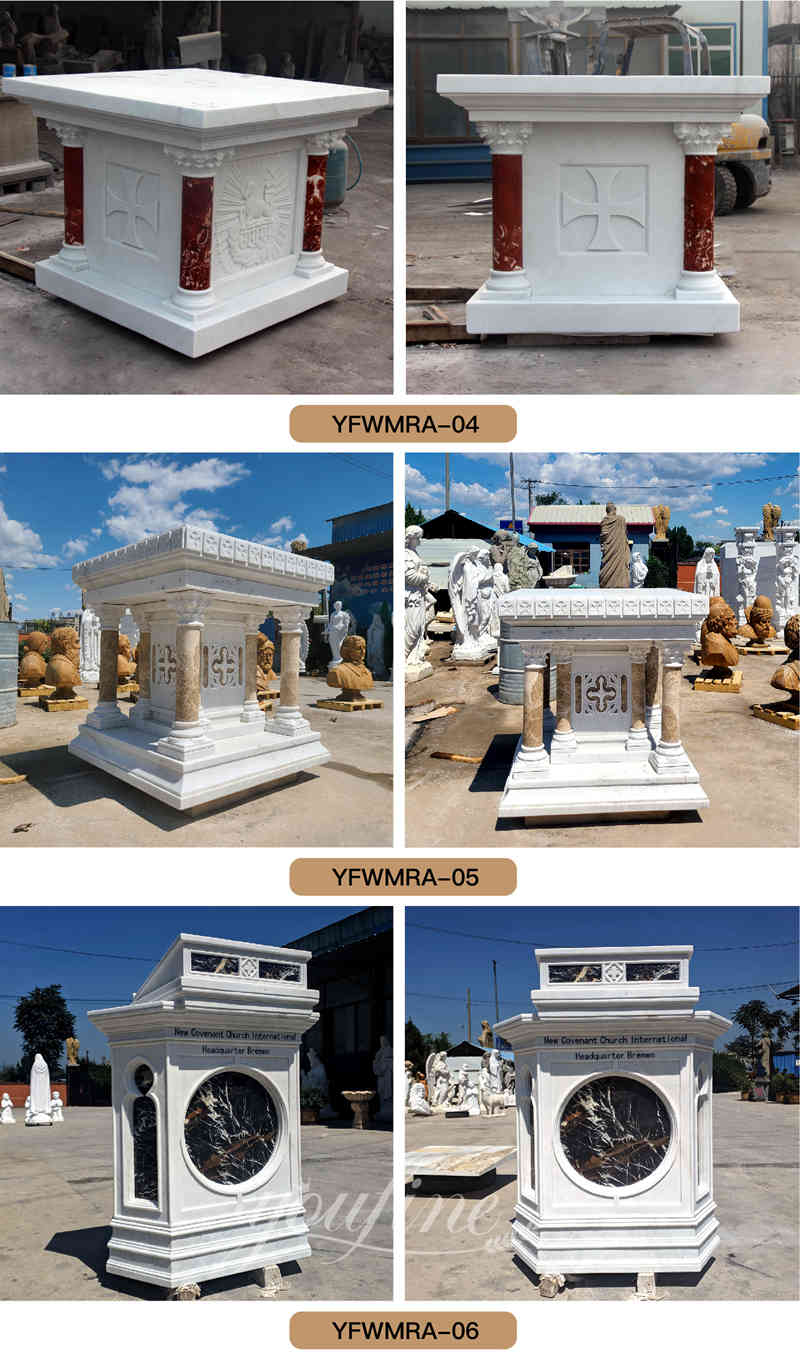 YouFine Takes Quality Seriously:
We attach great importance to the quality of our products. We use high-quality white marble as raw material for this marble church altar. Every piece of marble in our factory is carefully selected by our professional marble craftsmen, and the quality is above A grade. Besides, we have a professional and strict quality control team to check the quality. So the altar we give you must be top-notch.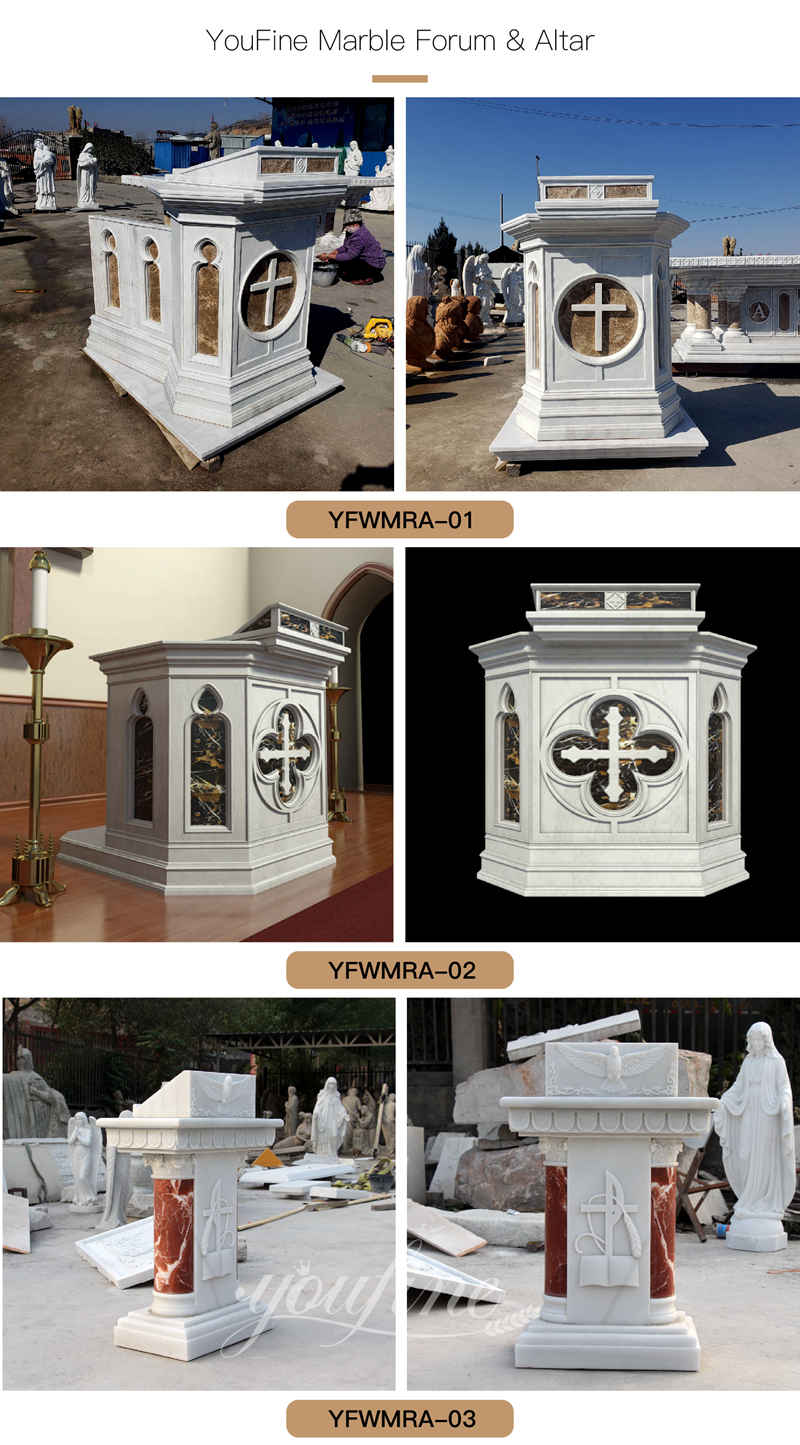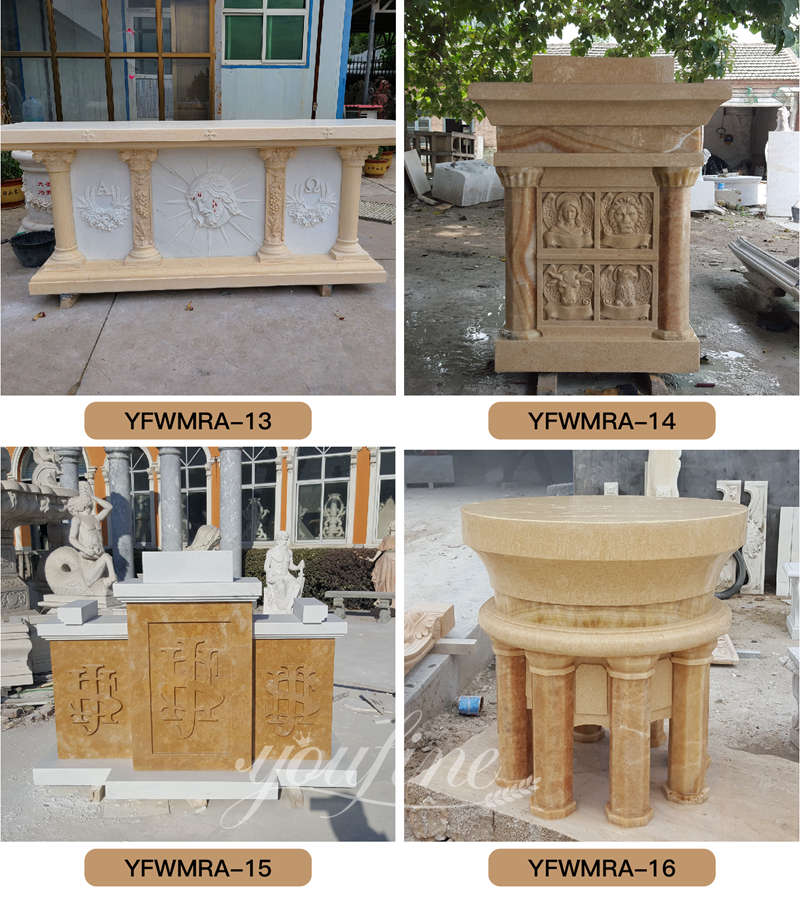 Since we are factory direct sales, we could give you the best price. And our marble product-making process is transparent. During the making of the altar, you would receive some progress photos and videos. You could learn about the making of your altar. If you are interested in our altar, please feel free to contact us. We would be your one-stop shop until the sculpture is delivered to you in perfect condition.