About the Statue:
What a charming and elegant outdoor our lady of Lourdes statue. This is a sacred and stunning Catholic sculpture with realistic detail and vivid qualities. We use high-quality pure white marble raw materials to ensure that the entire sculpture has the appearance of natural marble, which is very beautiful and natural. The sculpture of Our Lady of Lourdes is life-size, so this size is optimal whether it is placed outside or inside. You could choose to decorate your home, and it has the same qualities that allow it to guide people in the church.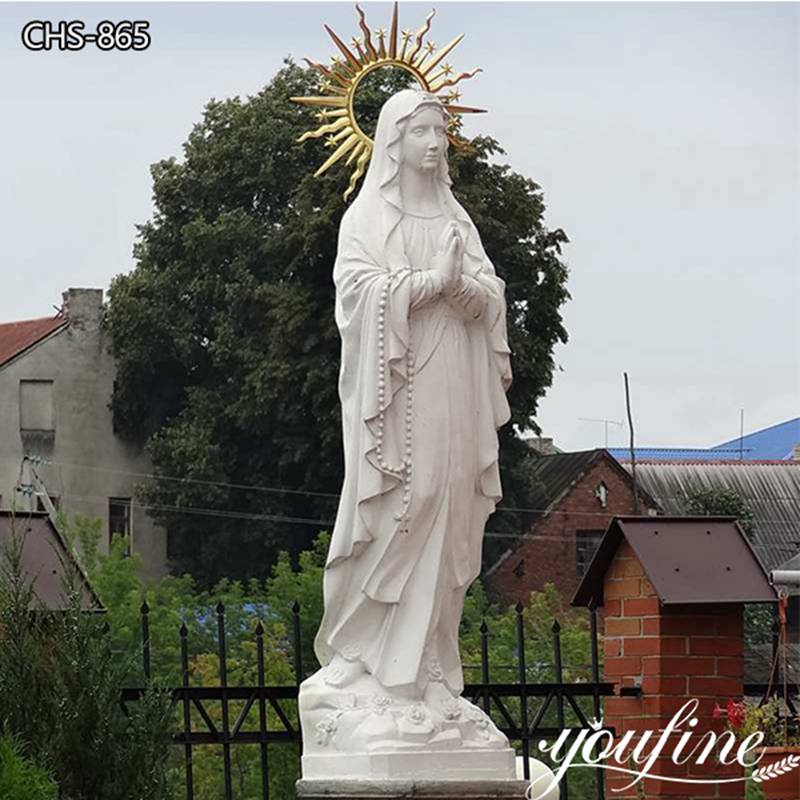 Hand-Carved Details:
We have professional marble artists who carve Catholic sculptures all year round. So this beautiful outdoor our lady of Lourdes statue is hand-carved by our professional marble artisans. You could see that every detail of this sculpture is perfect. Madonna of Luther's facial expressions and her clothes are sculpted very realistically. Our artists have decades of experience in marble carving, learning marble carving techniques from an early age. And also a devout Catholic. So the details and features of each religious figure statue could be perfectly displayed.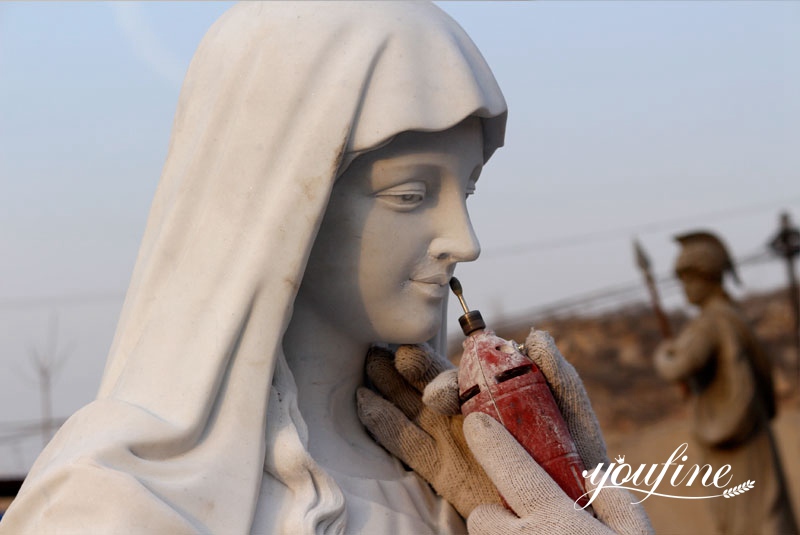 Installation Site Selection:
This outdoor our lady of Lourdes statue is certainly of high quality, guaranteed to stand indoors and outdoors for hundreds of years and become a valuable collectible. Whether you're donating to a Catholic church or using it yourself, this is a great option. These statues make beautiful memorials for cemeteries, houses, and gardens. Some of our statues are displayed in churches, public buildings, government buildings, and even private ranches.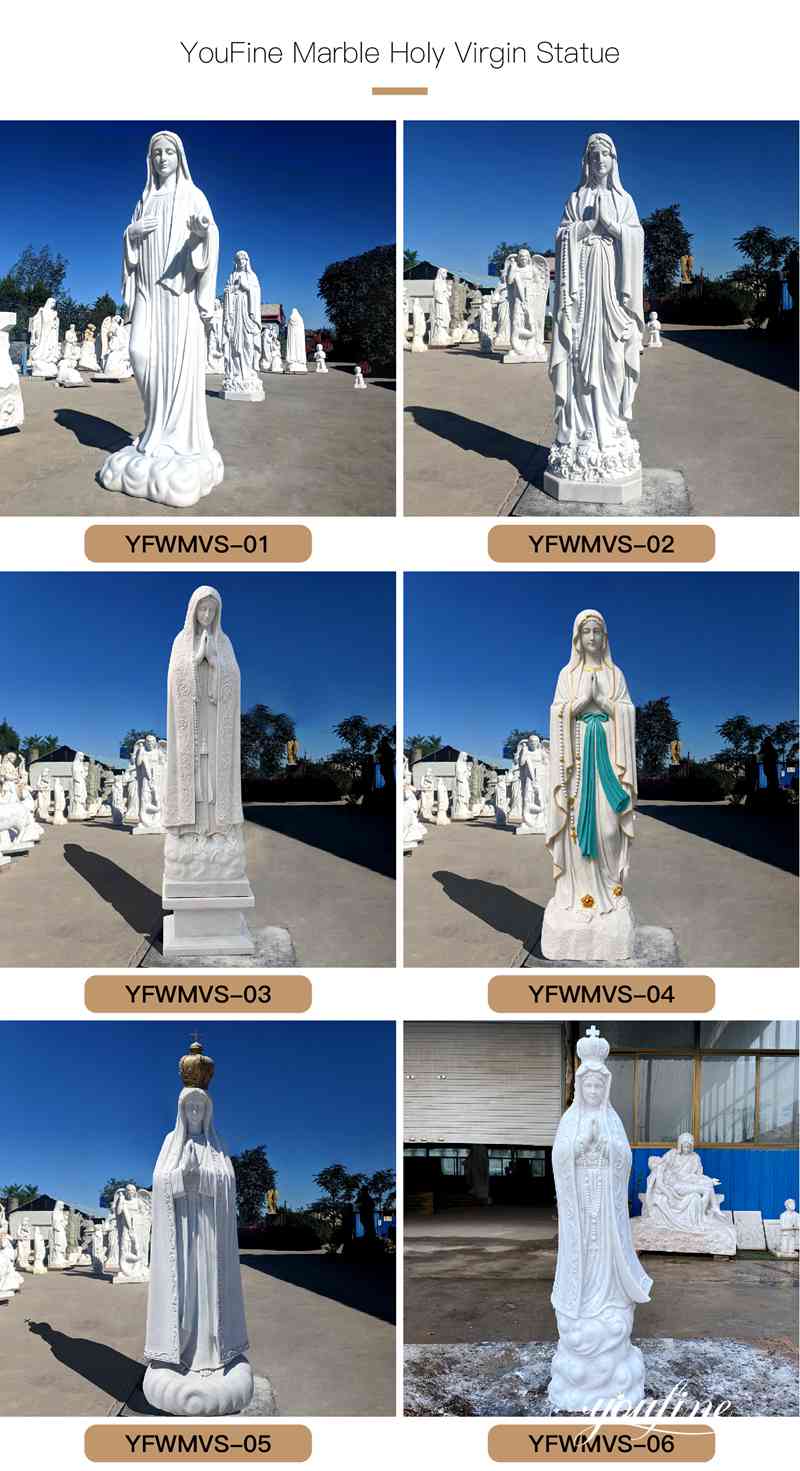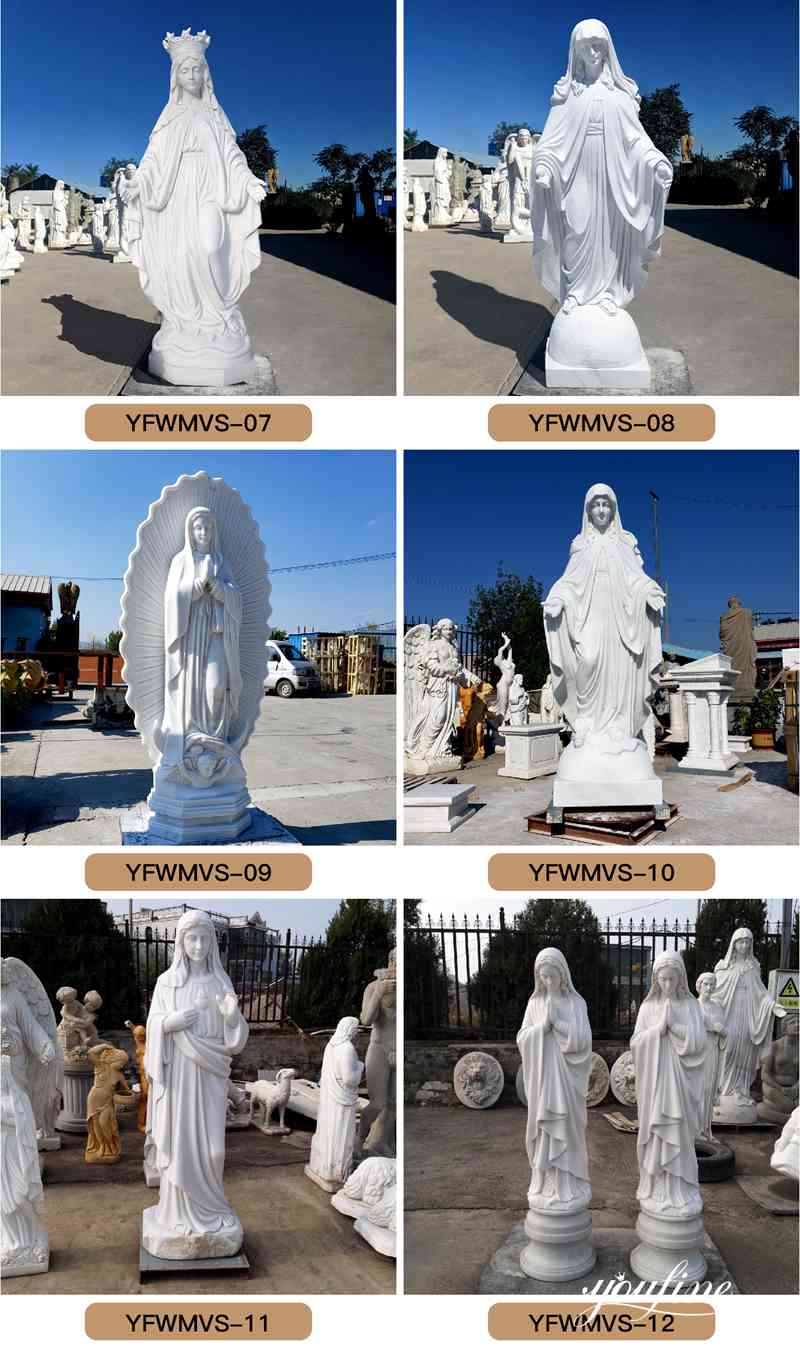 Customized Service:
In addition to the choice of materials, we could also offer you a range of sizes. The normal size of the marble statue of Our Lady of Lourdes is life size, approximately 160 cm high. Of course, if you need a larger size for outdoor placement, we could do that too. Because we are a professional marble carving factory, we could undertake any large-scale carving project.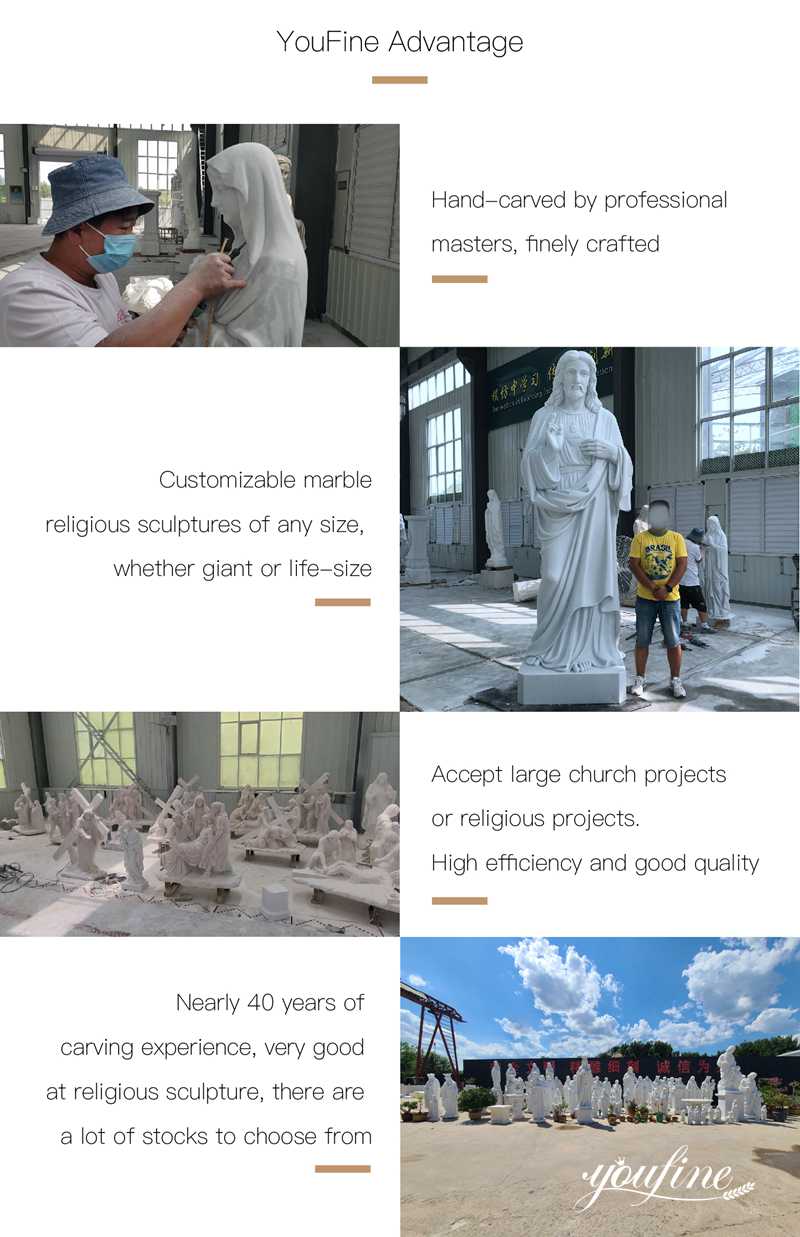 YouFine Art Sculpture has hundreds of classic Catholic marble sculptures to choose from, and we also have a large inventory and inventory to choose from. You could always contact us for the latest product information. We would reply to you in the shortest time and offer you the best price!