Holy Family Statue Introduction:
This Holy Family Statue is completely hand-carved by our professional marble masters, and all the details are flawless. Shows the warm and loving picture of the Holy Family. The Virgin Mary is gentle, Father Joseph is kind, and the saint Jesus is lovely. This is a sound family unit. Family stability and harmony are the cornerstones of society, which is why many people imitate the Holy Family.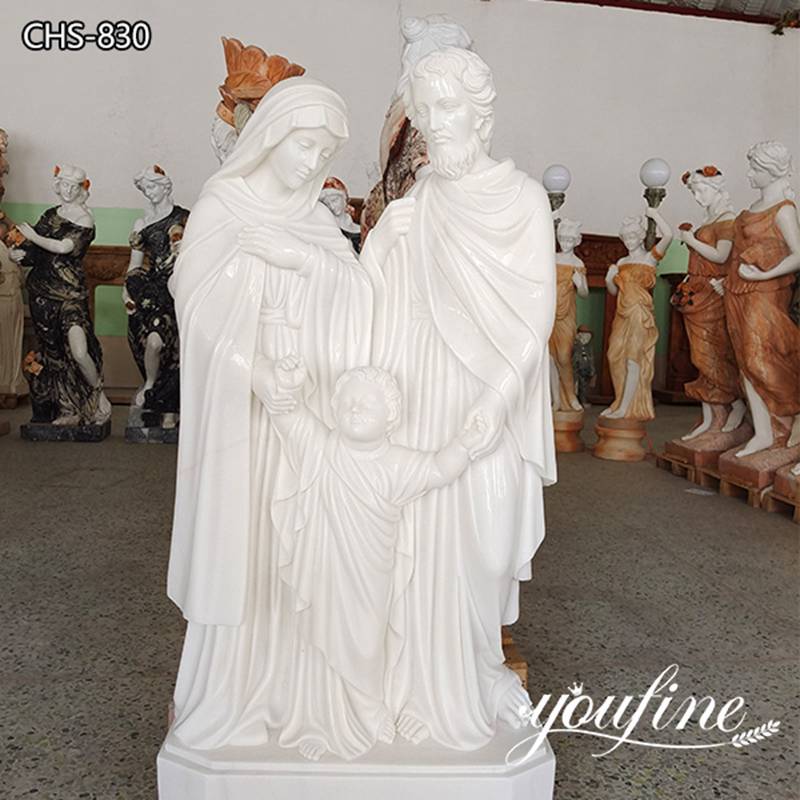 Hand-carved Details:
Every detail of our Holy Family Statue is hand-carved by our top artists. Our artist's marble carving technique is handed down from ancestors. Their ancestors once participated in the carving of ancient Chinese imperial gardens. Therefore, the marble carving techniques of our artists are the essence passed down from generation to generation. Moreover, our artists have decades of marble carving techniques, which could guarantee the exquisiteness of every detail.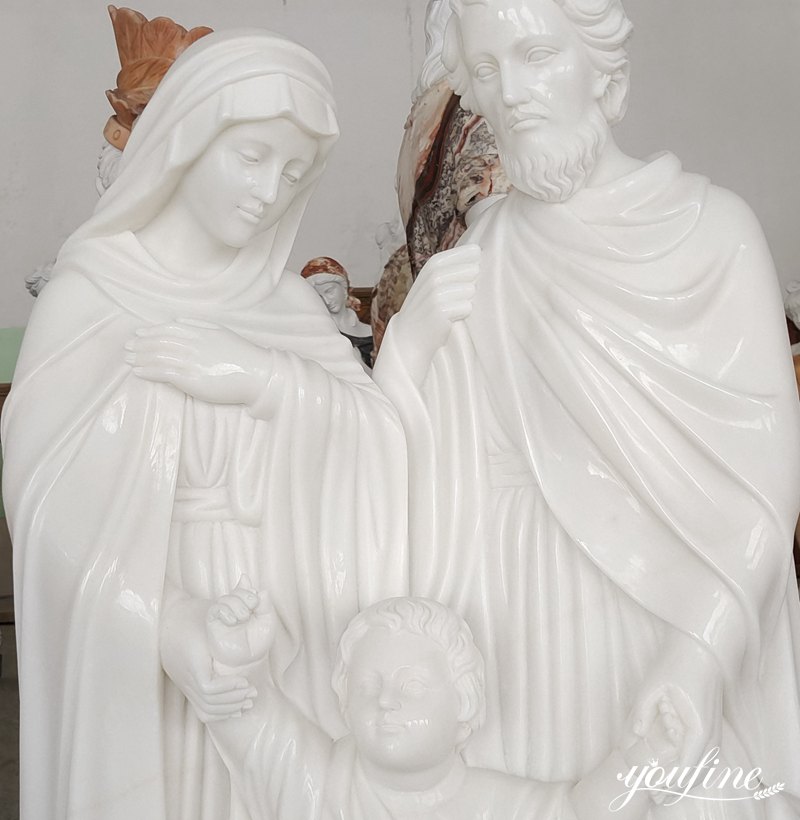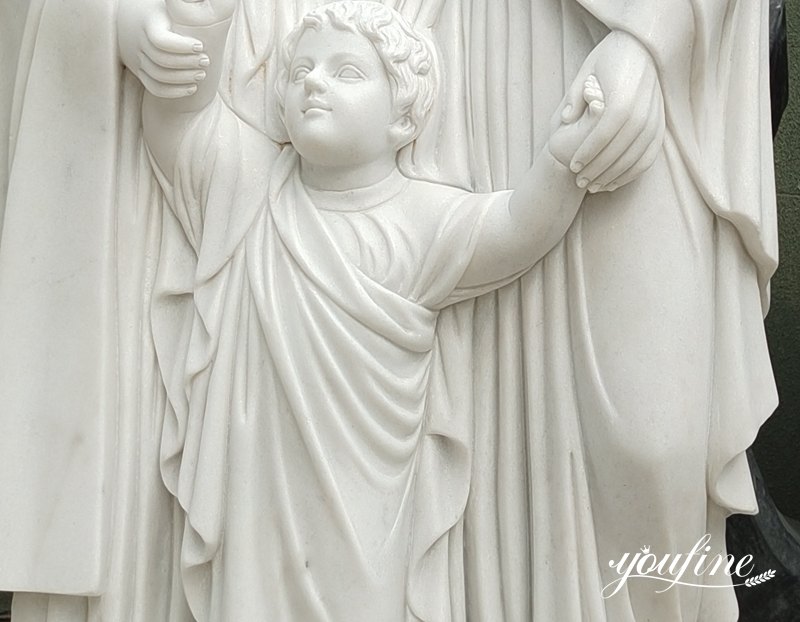 More Options:
As a professional marble carving factory, we have a very professional marble production team. In addition to being highly skilled, our artists are also devout Catholics. Therefore, he is very familiar with and understands the characteristics of every saint or Virgin, and could perfectly grasp the characteristics of each individual. Therefore, we could provide you with more choices of religious sculptures. For example, the marble sculpture of the Virgin Mary, the statue of Jesus, the statue of Saint Joseph, the statue of Our Lady of Lourdes, and so on.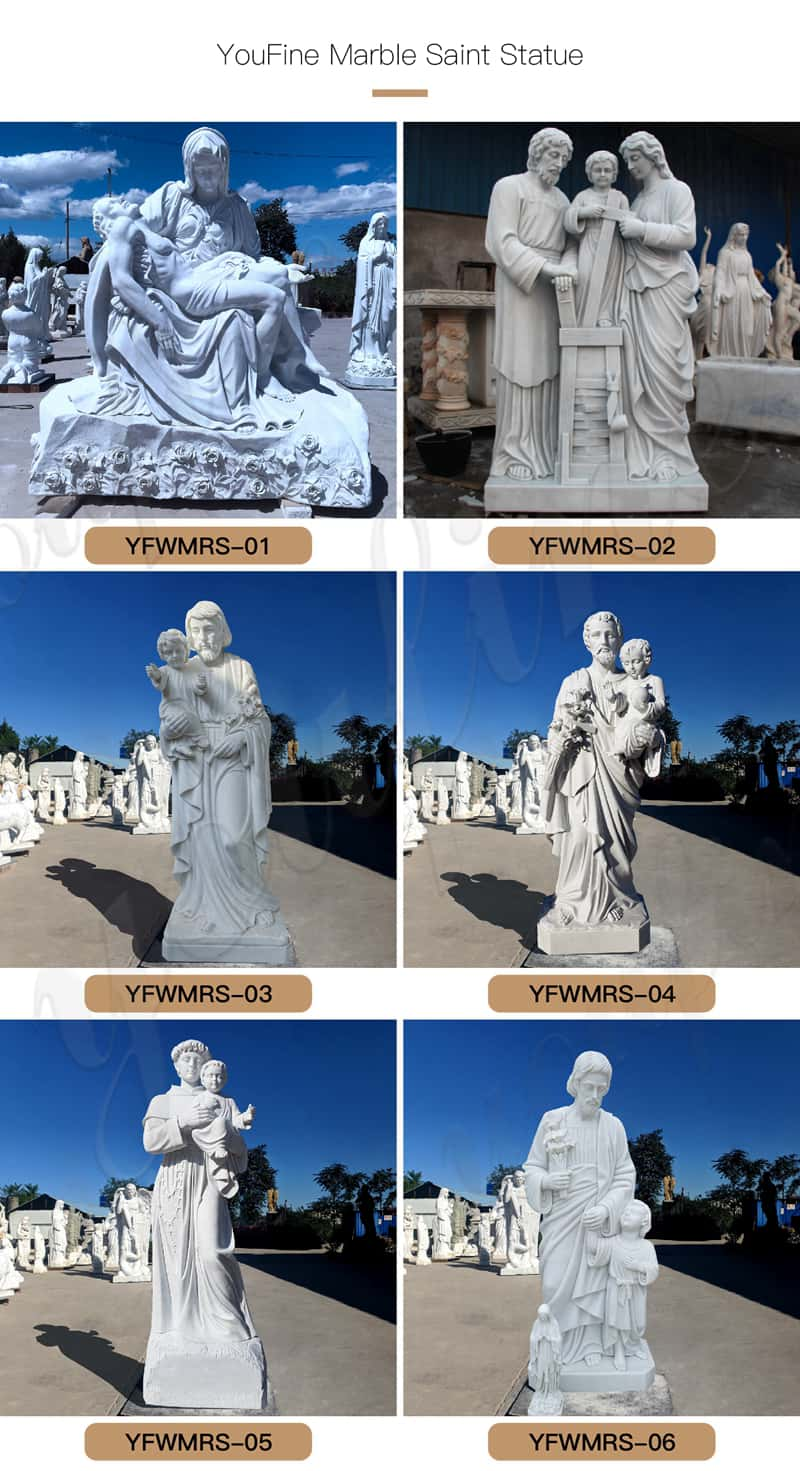 Transportation:
We have a variety of transportation methods for you to choose from.
Shipping (Special for life-size sculptures and large sculptures, could save lots of costs).
Airlift (Special for small sculptures or when you need the sculpture very urgently).
By express delivery DHL, TNT, UPS, FedEx.. (Door to Door delivery, about 3-7 days could reach).
We would choose the most suitable transportation method for you according to your needs.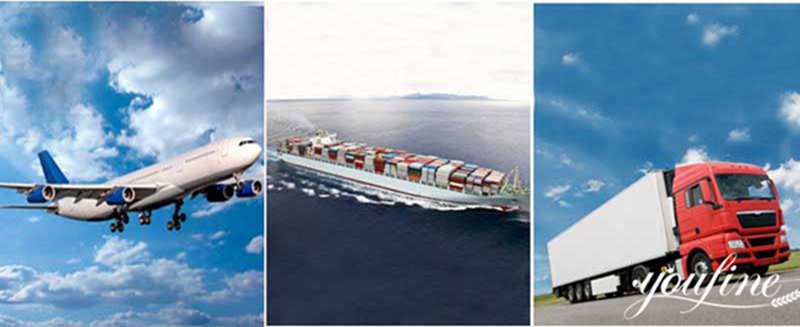 In addition, we would pack your sculptures professionally before shipping, and we would also purchase full insurance for your sculptures. So you don't need to worry about the risks of your sculptures in transit. We would do our best to protect your interests. So what are you still hesitating? If you are interested in our Holy Family Statue, please contact us as soon as possible.