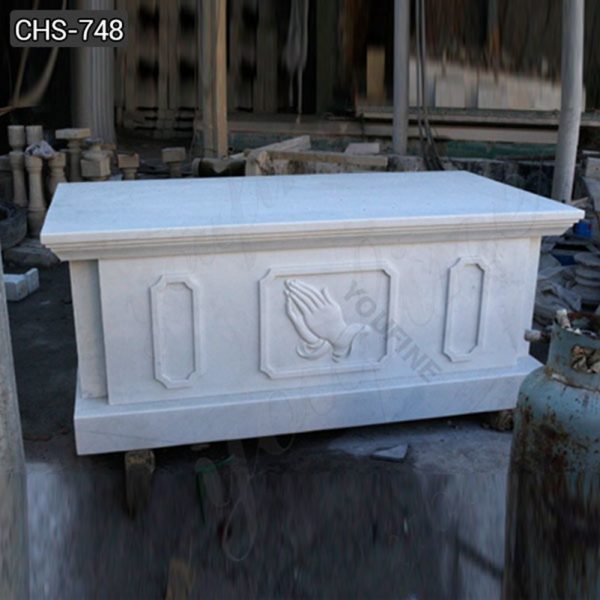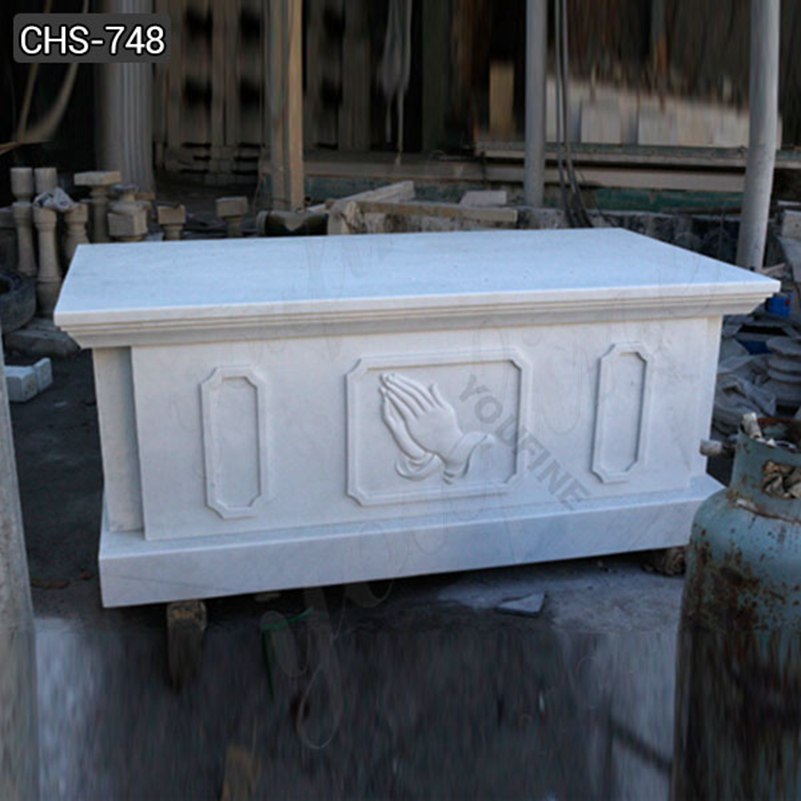 Hand Carved Church White Marble Altar with Hands Suppliers CHS-748
It you are finding a pure white marble altar table design, our company is your best choice! You Fine Art Sculpture is a professional manufacturer and exporter of various marble religious figure statues and church decorations.
Item No: CHS-748
Material: Natural Stone
Service: Customize Acceptable
Superiority 1: Free Custom Made
Superiority 2: Foundry Supplying Directly
Superiority 3: 30 Years Quality Guarantee
Technique: Art-quality Hand Carved, Polished
Payment: T/T, Credit, Western Union, Money gram
Design: By Our Team(Customer Design Is Acceptable)
Get Price
Inquiry Now
Church White Marble Altar with Hands Detail:
The pure white marble altar with hands is one of the altar design styles from our factory. This rectangular marble altar design is simple and made of pure white marble. You can refer to our regular size design for the exact size of the altar, and of course, you can choose the size you need, we can do it for you.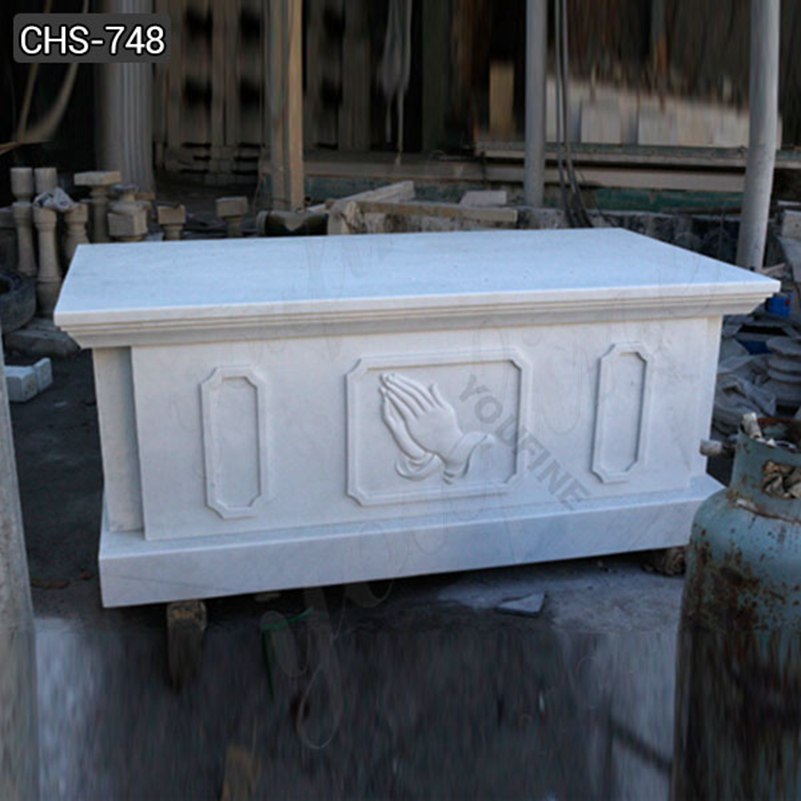 On the front of this white marble altar with hands, there are geometric designs carved into it, and a design of hands in the middle position. These are purely hand-carved by our professional marble craftsmen. This marble altar is also finely polished after it has been crafted to give the altar a smooth finish.
We take great care of the quality of the product when making this church white marble altar with hands, we use high-quality white marble raw materials, all of which are carefully selected by our professional marble craftsmen to ensure that there are no quality problems with the materials. In addition to this, our marble altars are regularly inspected for quality during the production process by a special inspector.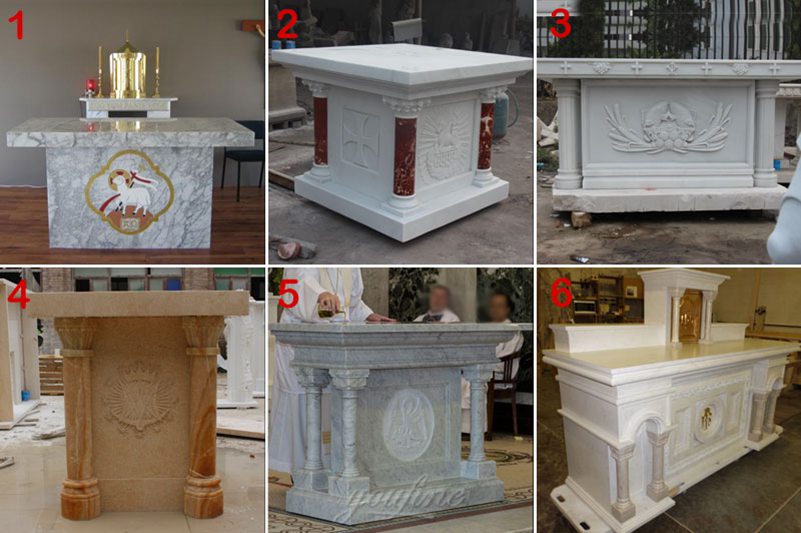 The Advantage of You Fine Art Sculpture:
Our expertise in the production and creation of handicrafts helps us meet the artistic requirements of our many customers in the international market, and we could also provide professional customized services to our customers. We are able to provide our customers with more than expected sculpture products in the best way and service to satisfy the artistic lovers' love of sculpture products.
If you are finding a pure white marble altar table design, our company is your best choice! You Fine Art Sculpture is a professional manufacturer and exporter of various marble religious figure statues and church decorations.