Mother Mary and Jesus Statue Details:
This beautiful and sacred bronze Mother Mary and Jesus statue is life-size, and the height of the statue is about 160 cm. Our Virgin Mary is a divine mother who guards the growth of the child Jesus. This bronze statue could use as decorations in any outdoor garden, the Catholic church, or other public places. And the high-quality bronze statues could use in any environment for hundreds of years without any quality problems.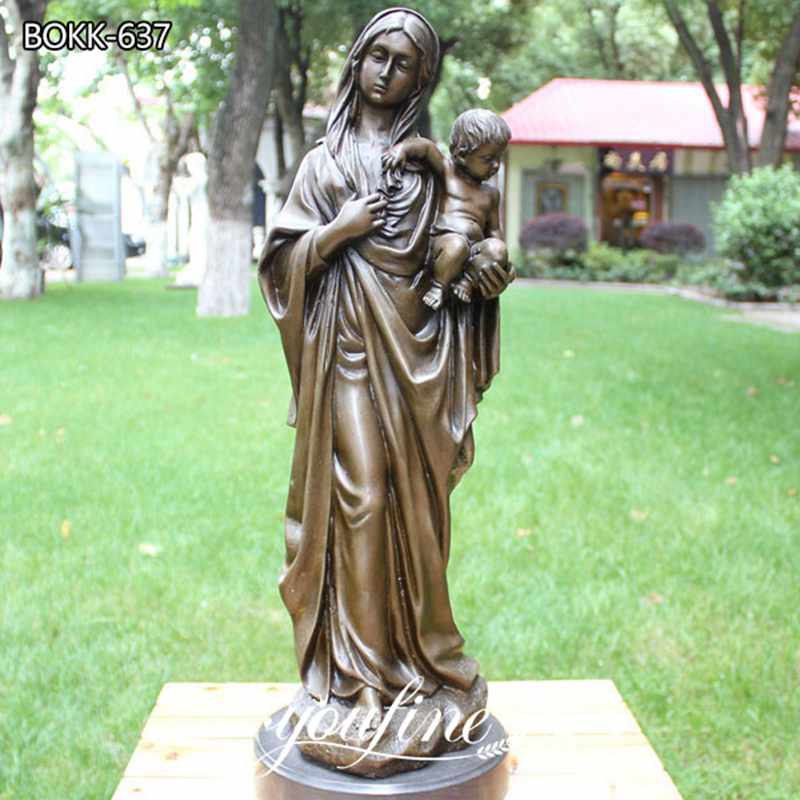 You Fine Has Professional Sculptors:
Of course, high-quality bronze Mother Mary and Jesus statue could not be made without excellent craftsmen. You Fine have many excellent and experienced sculptors. Their carving skills are inherited from their parents, and they have insisted on using their hard-working hands and tools to make every exquisite bronze statue for many years. Therefore, every bronze statue from our sculptor is unique.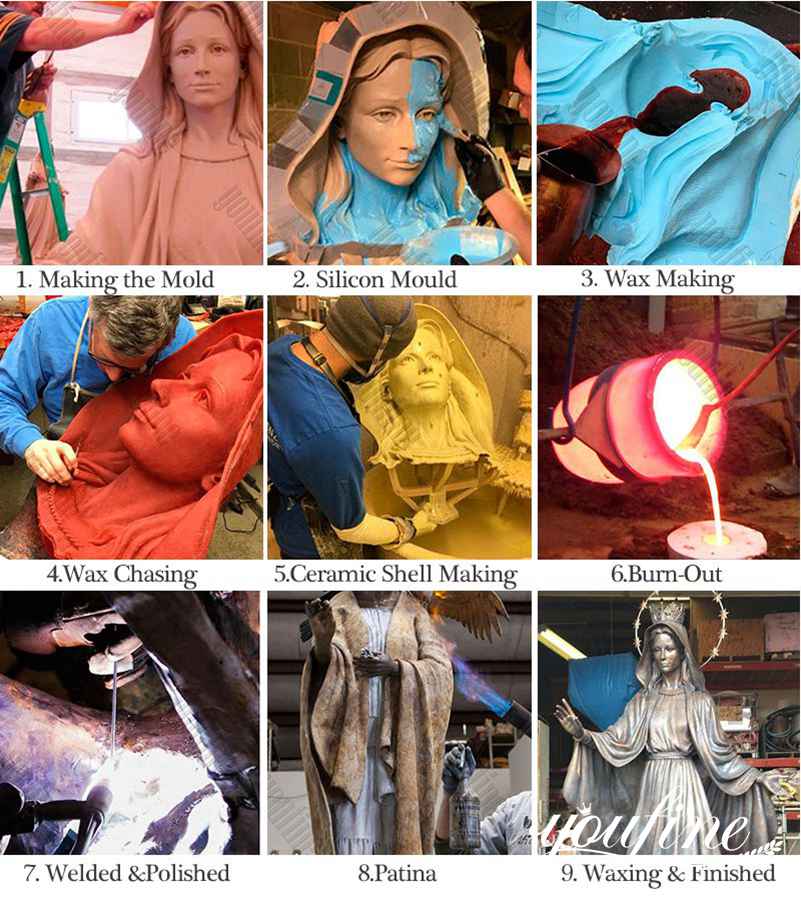 You Fine Use Traditional Casting Method:
You Fine would use the traditional lost wax method to cast this Mother Mary and Jesus statue. Through our factory continuously improving the casting process, we could use the latest silica sol process. This process could ensure that the quality of the sculpture is greatly improved. And after hundreds of years of use, the surface of the sculpture would not have white spots.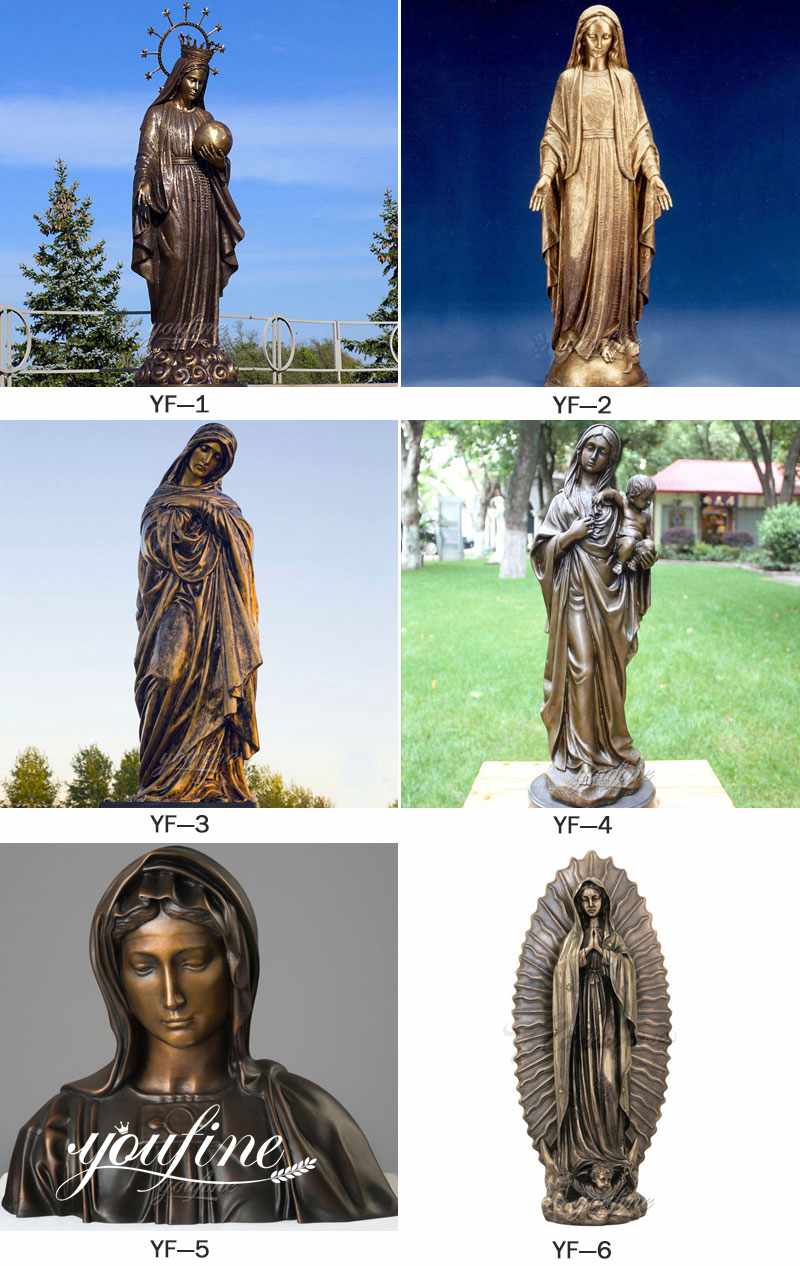 You Fine Only Use Quality Materials:
Our bronze statue would contain more than 88% copper material to ensure the solidity of the sculpture. As you know, an excellent and high-quality bronze religious statue work is inseparable from its most basic and core parts. That is the use of raw materials. For many years, we have been engaged in the sculpture industry, and we always insist on using the highest quality materials to make every sculpture meticulously. Bronze is a maintenance-free material and could be used and stored in outdoor environments for hundreds of years.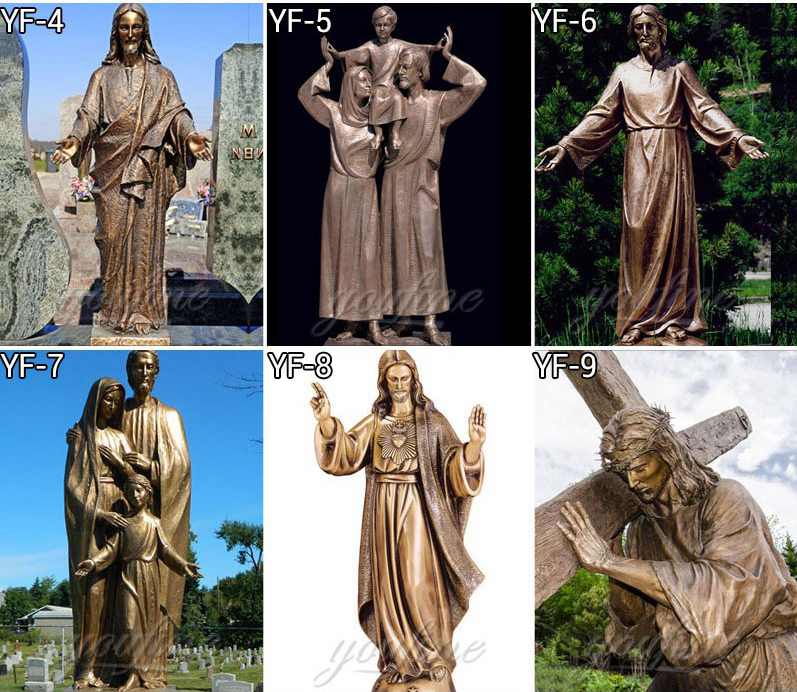 You Fine has a range of bronze Mary statue designs to choose from. If you are looking for Mary statue wether made in marble or bronze, please feel free to contact You Fine, and we could help you choose the style you like.