Statue Introduction:
The bronze statue of Mary is a good gift to the believers, the quality of this statue is high, the details are exquisite, and it is suitable for both indoors and outdoor. The bronze Mary sculpture shows a Virgin who opens her arms and stands on a Hemispherical ball. If the people see the statue, they would feel peace and calm.  So such a Mary statue is not only suitable for home but also could be installed in the church.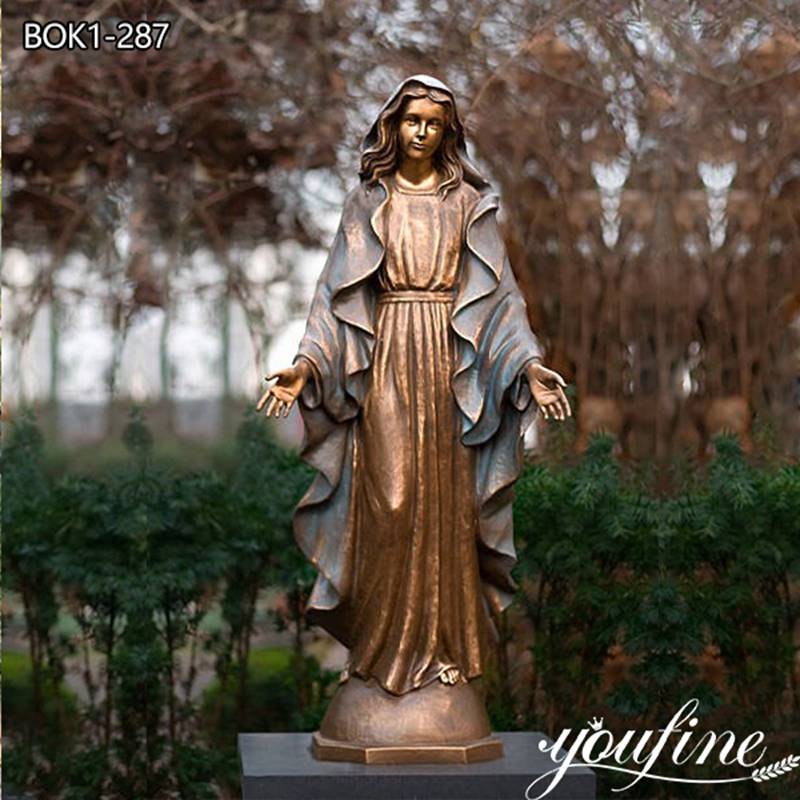 How to Make this Mary Sculpture?
The first step in making a bronze sculpture is the making of a clay model. We have artists who specialize in clay model making for the clay model making of Mary sculpture. Every detail is guaranteed to come to life. After the clay model is made, we would use the silicone mold to reproduce the model. The silicone mold could retain every detail on the clay model. In the subsequent wax-up session, we would repair the wax-up several times. This is also to prevent some necessary details from being lost during the casting of the sculpture.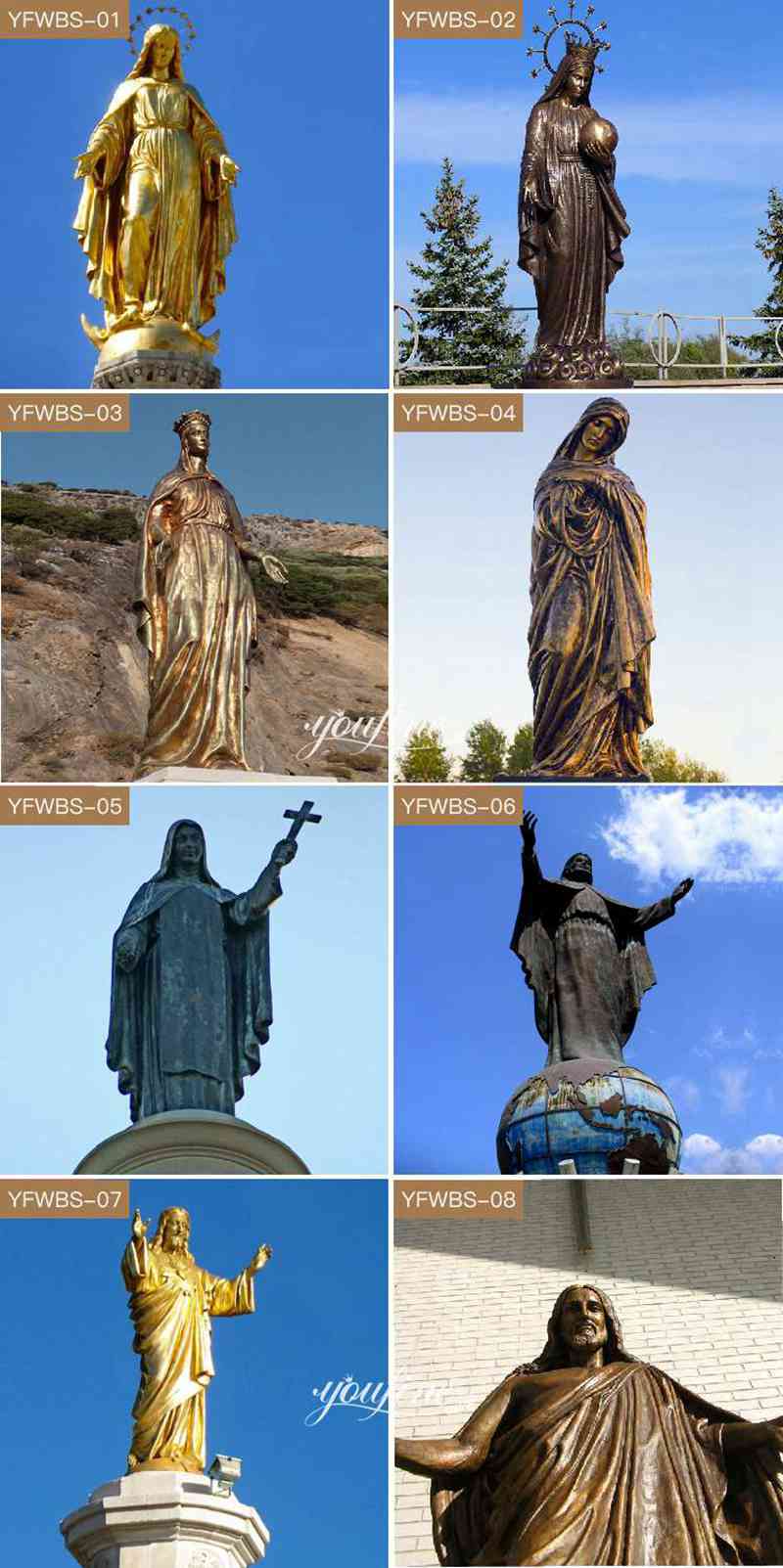 In sanding the wax shell of the bronze statue of Mary, we not only used silica sol, but our sand was also white sand from Mongolia. So the surface of our sculpture is not only free of white spots but also almost free of trachoma. So we could guarantee that every detail of our bronze Mary sculptures is perfect and delicate. And the sculpture is of high quality. In the coloring process, we use chemical coloring, so the color of the sculpture surface is also guaranteed to be beautiful and attractive, and not only would it not fade. The surface colors of our sculptures would also become more attractive over time.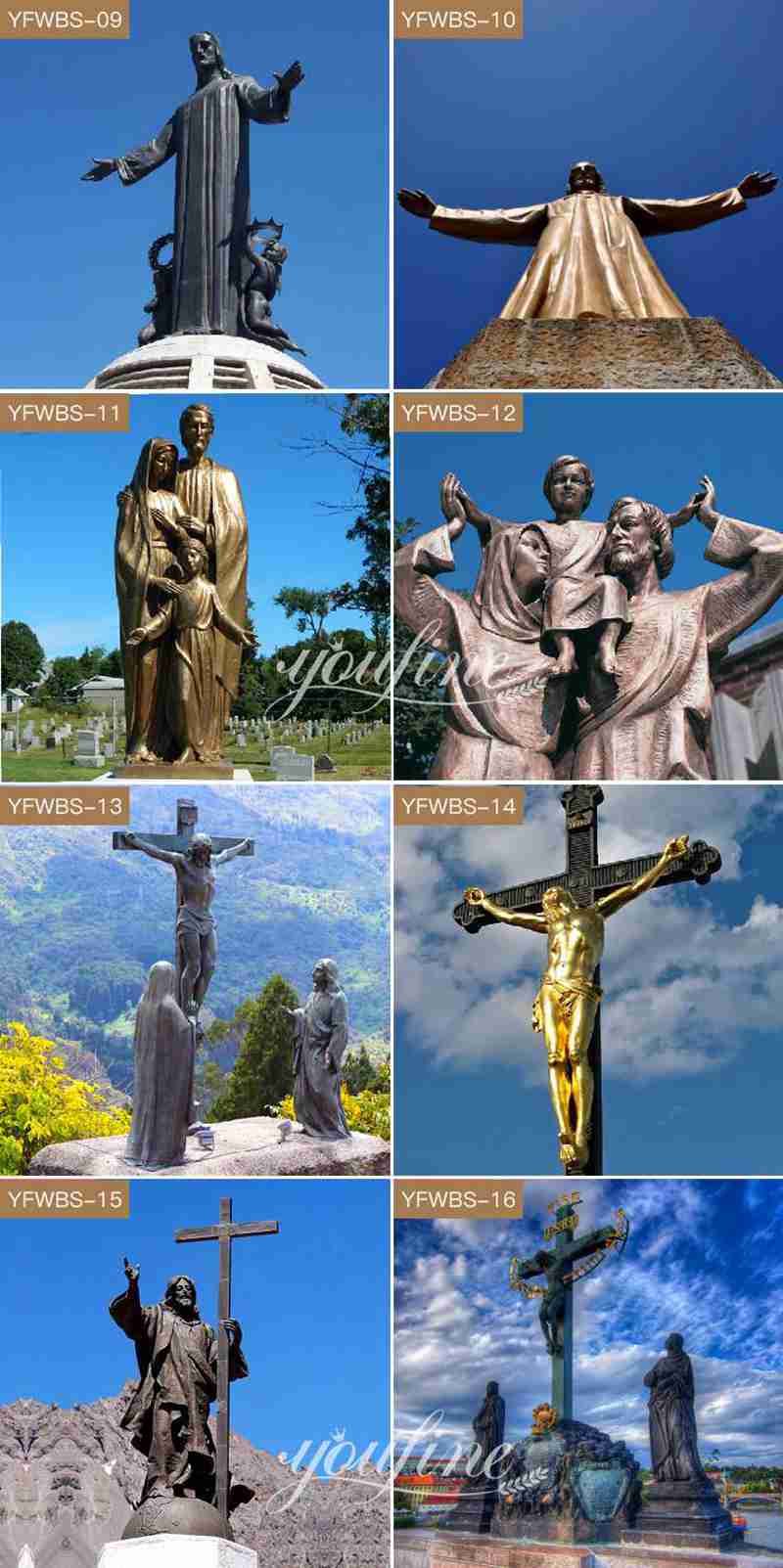 Packaging and Shipping:
YouFine has exported bronze sculptures for many years and understands the import and export policies of many countries and regions. So we could choose the most advantageous packaging scheme and transportation scheme for you according to your local policy and situation. Also, before your sculpture is shipped. We would also purchase full insurance for your sculpture.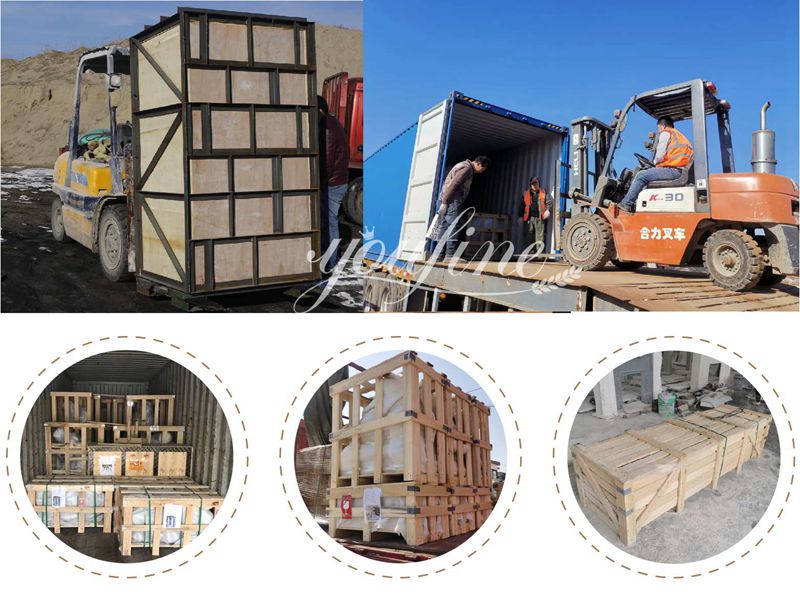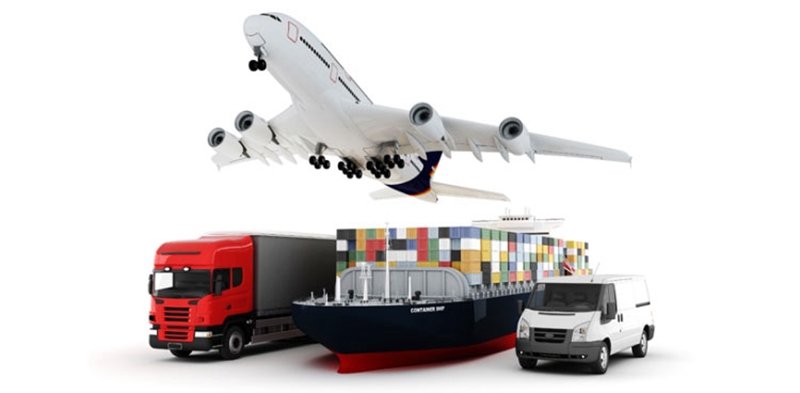 If you are looking for high quality bronze sculptures of religious figures, YouFine would be your best choice. We are also factory direct so you would get your favorite sculptures at wholesale prices.