Saint Francis Statue Introduction:
This bronze Saint Francis Statue is highly realistic. We could see that the folds of St. Francis's clothes are very soft, and there is no sense of stiffness in the movements. The entire sculpture looks very vivid and perfectly restores the scene of Saint Francis and the small animals together. At the same time, we use high-quality bronze as the raw material of this sculpture, which could guarantee high quality. Therefore, this sculpture is the best gift for the followers of Saint Francis.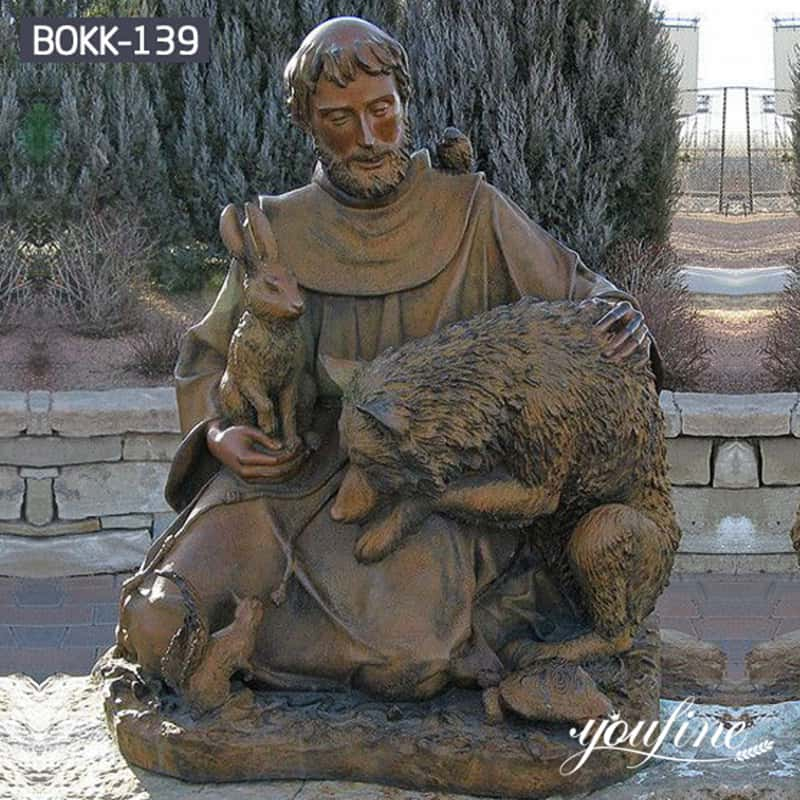 Saint Francis is the patron saint of animals, merchants, Catholic church movements, and the natural environment. Legend has it that due to the arrangement of God's holy would, before the forty days of Lent of the god of Saint Michael, God appeared in a strange situation and imprinted on him the five wounds that Jesus suffered during the crucifixion (that is, his hands, feet, and Left rib) is used to influence the sinner's hard heart so that he could change his past and be saved. His influence is to help restore people's faith in the church. To commemorate him, San Francisco, USA uses his name (San Francisco) as the city name.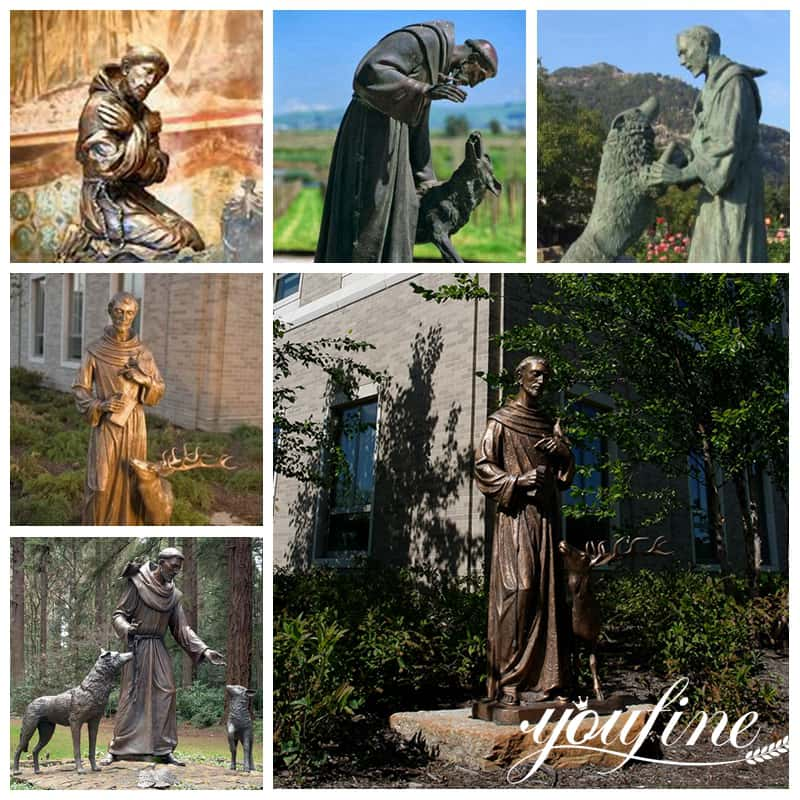 Clay Model Display:
When making this Saint Francis Statue, we would first make a clay model. The foundation of bronze sculpture is the clay model because the clay model could determine the details of the sculpture. Generally, we would send photos and videos to customers after the clay models are completed for inspection. If we find any details that need to be revised, we would revise them for you in time. Our clay model masters are at the top level, and the clay models produced are vivid and very lifelike. Therefore, we could also guarantee 100% restoration of the sculpture. And there are many models in our clay model studio, which could be used by our customers for free.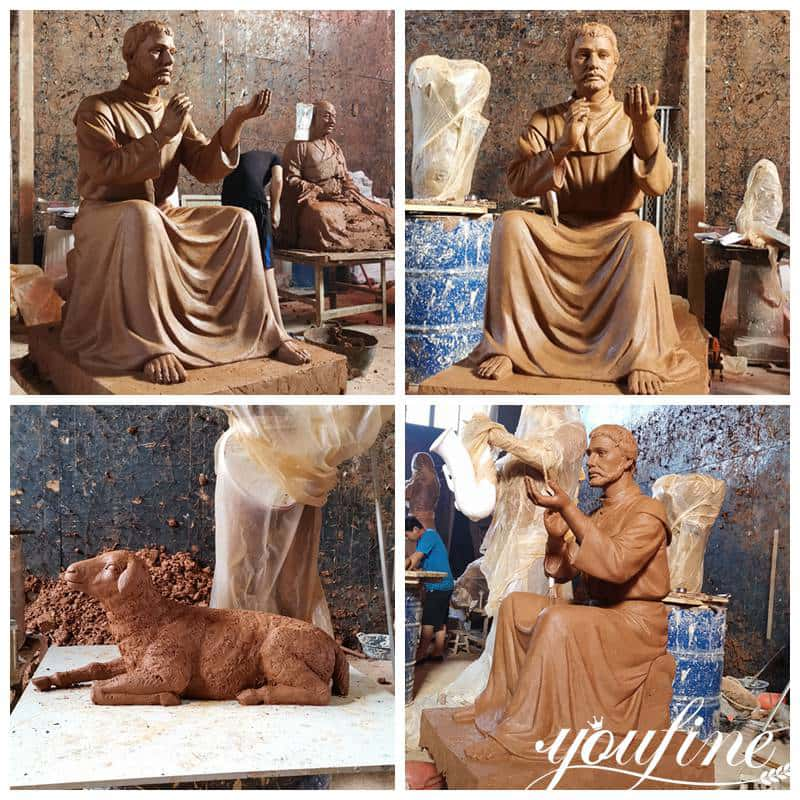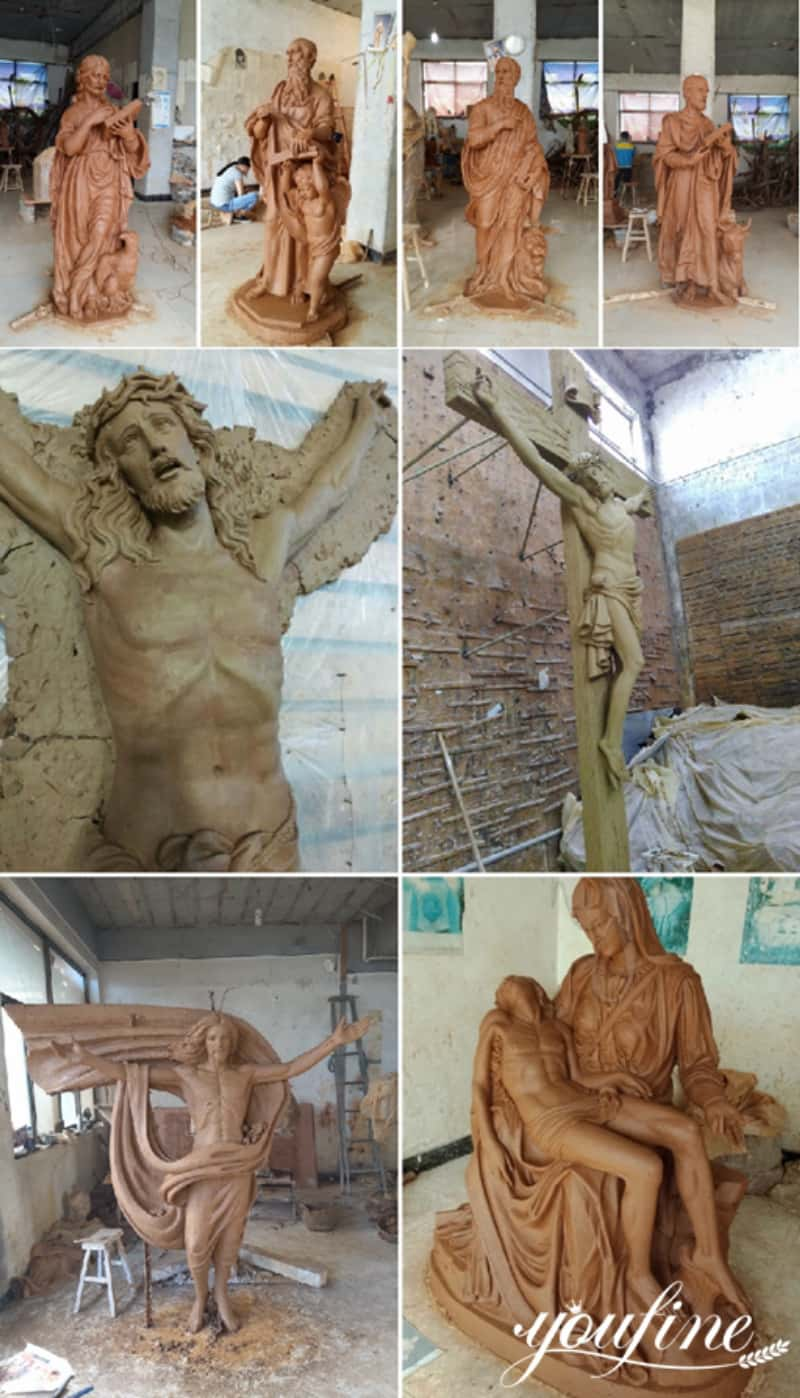 More Colors:
The color of the bronze sculpture is not single, but there are many choices. You could choose to paint coloring or chemically coloring. Generally speaking, chemical coloring is the choice of many customers. Because after being chemically colored, the sculpture would never fade. Moreover, the chemically colored colors would become more fascinating over time. Spray paint, color painting, etc. have more room for color choices. Each coloring method has its own advantages. You could tell us your needs, and we would respect your choice.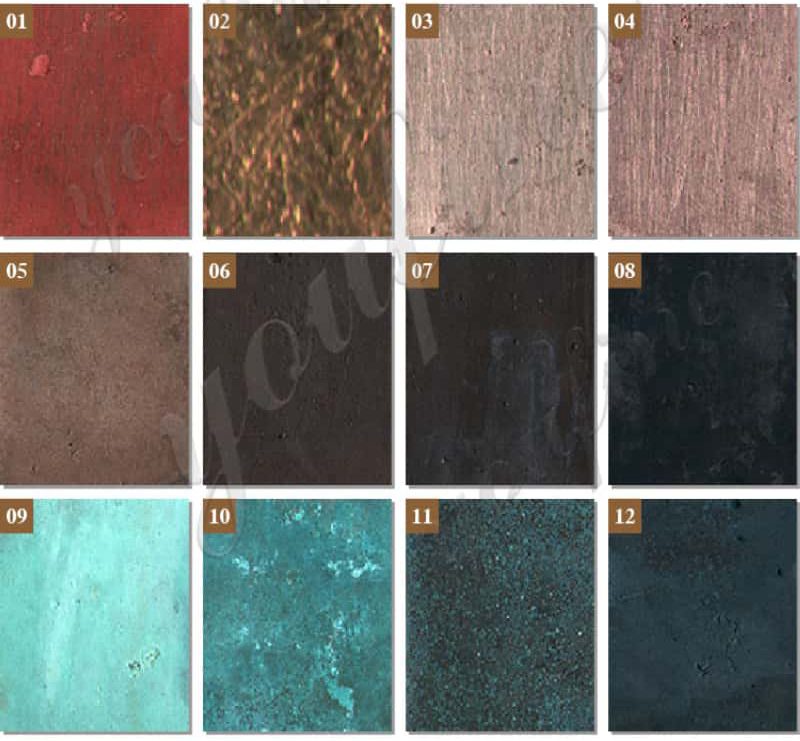 Why Choose YouFine?
As a professional bronze casting statue factory, YouFine has nearly 40 years of experience. Our QC team is very professional and strict and has strict control over the quality of sculptures. Therefore, after ensuring that the sculpture is free of problems and flaws, we would ship it. Therefore, you don't need to worry about the quality of the statue.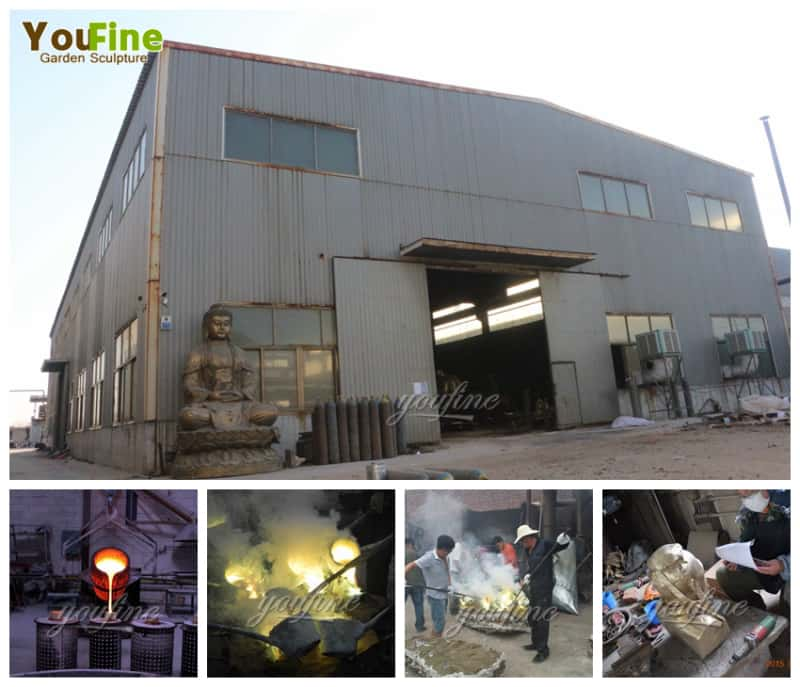 If you are interested in this Saint Francis Statue, you could contact us for more information.