Crafted from high-quality bronze, this statue is a beautiful representation of one of the most beloved figures in religious history. Mary, the mother of Jesus, is depicted cradling her infant son in her arms, as he looks up at her with adoration. The intricate details of the statue are a testament to the craftsmanship of the artist, who has captured the nuances of this touching moment with remarkable skill.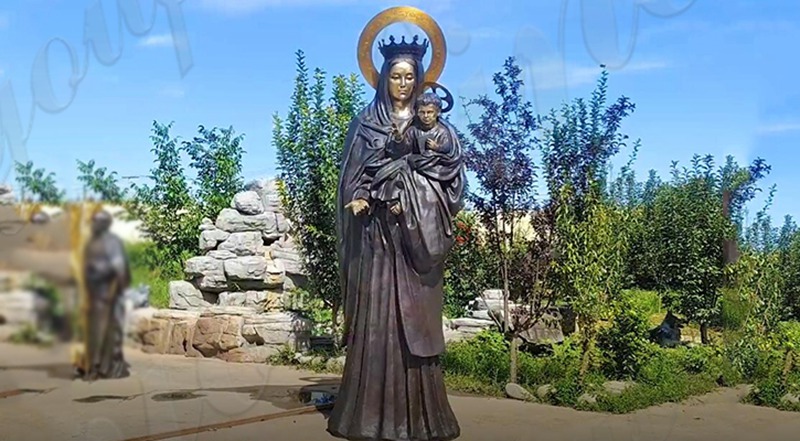 The statue is in height and has a rich, dark bronze patina that adds depth and warmth to the piece. It's a perfect size for displaying on a mantle, where it can be admired by all who enter your place. The statue is also mounted on a sturdy base, ensuring that it will remain stable and secure for many years to come.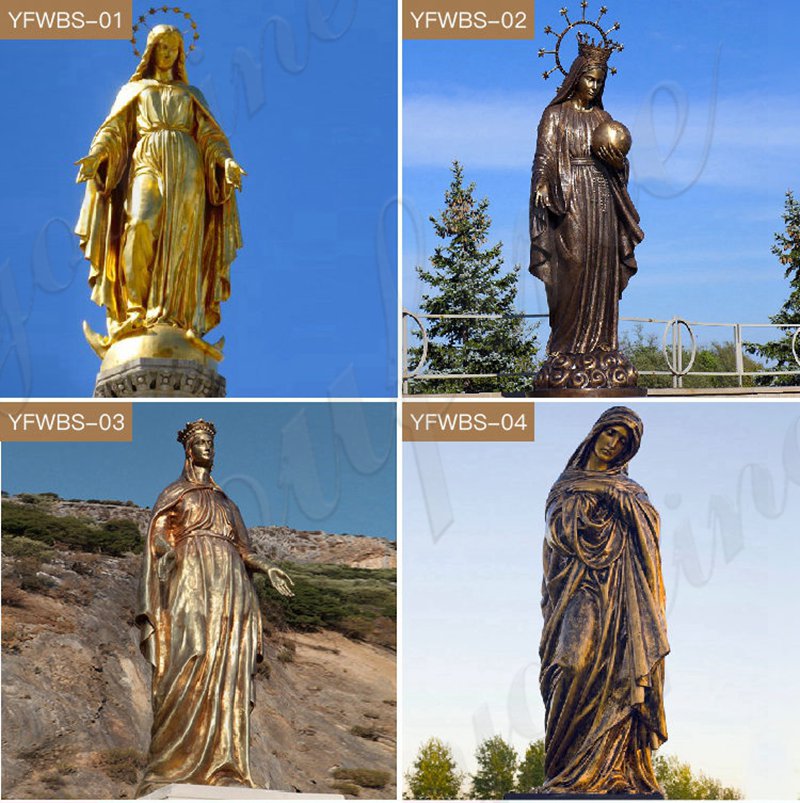 This bronze Mary holding baby Jesus statue is not just a work of art; it's a powerful symbol of faith and devotion. For many people, the image of Mary cradling her child represents the ultimate expression of maternal love and protection. Whether you're looking for a spiritual object to help you connect with your faith, or simply appreciate the beauty of religious art, this statue is sure to bring you joy and inspiration.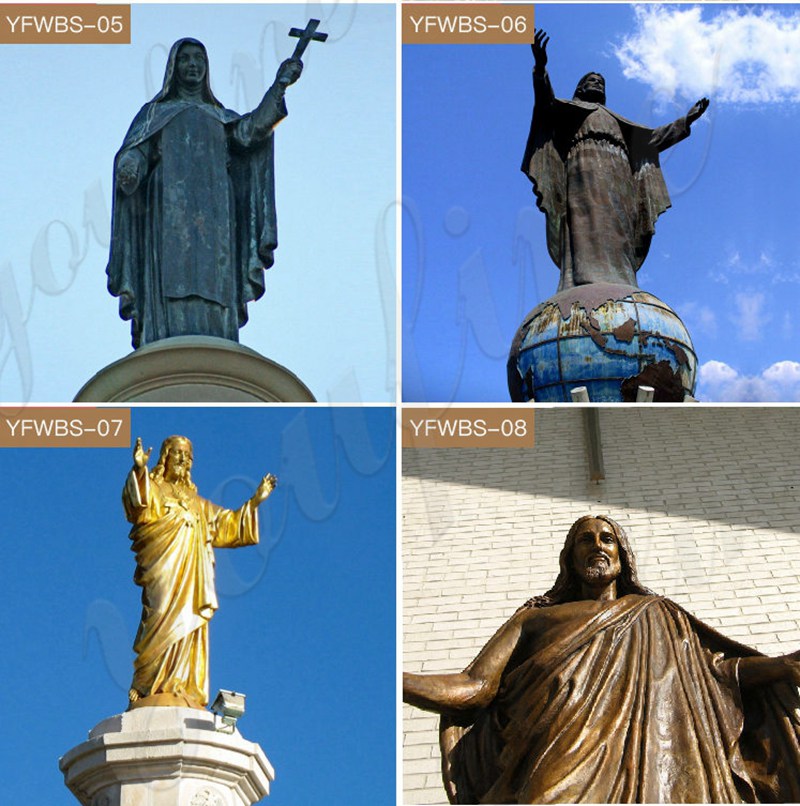 The statue is an excellent choice for a gift, particularly for christenings or other religious occasions. It's a meaningful and lasting present that will be treasured for years to come. In addition, it makes an excellent addition to any religious institution, such as a church or chapel, where it can be used to help people connect with their faith.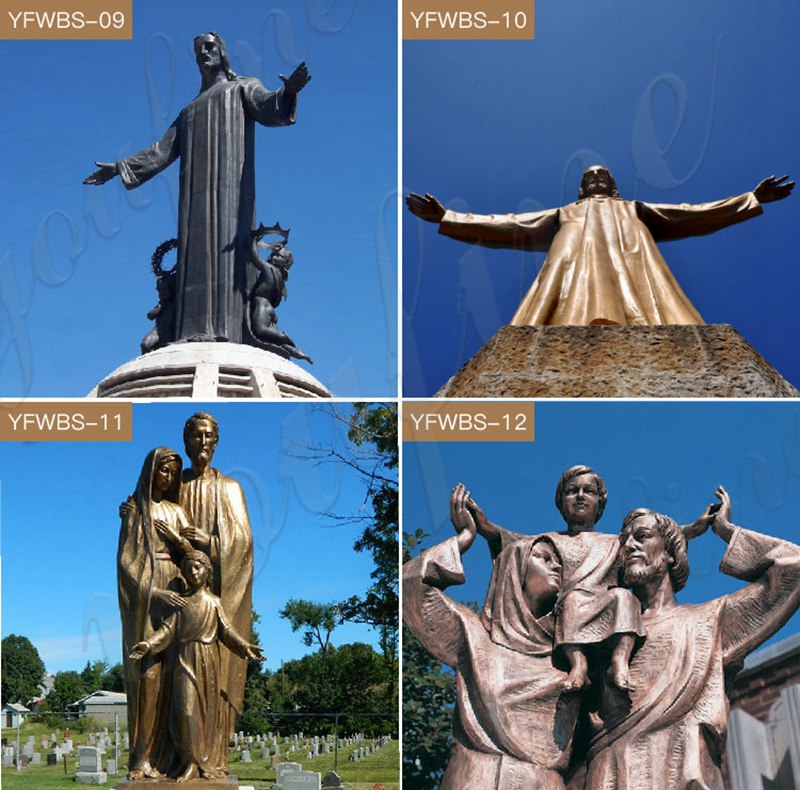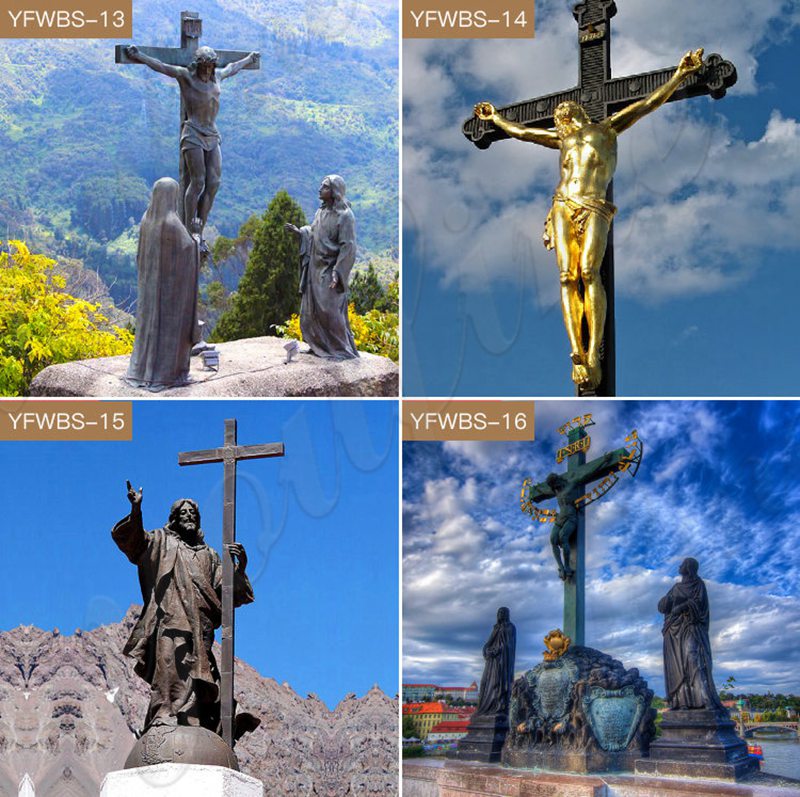 Overall, a bronze statue of Mary holding baby Jesus is a beautiful and meaningful addition to any home or spiritual space. Its intricate details, durable construction, and powerful symbolism make it an enduring treasure that will be cherished for generations. If you're looking for a work of art that will bring you joy and inspiration, consider adding this statue to your collection today.