You Fine Art Sculpture is focusing on different catholic marble statues such as Jesus Carrying the Cross White Marble Statue more than 30 years. This Jesus Carrying the Cross Statue marble sculpture is a powerful and beautiful work of art that will enhance any space and is a reproduction of the original work of art and has outstanding detail.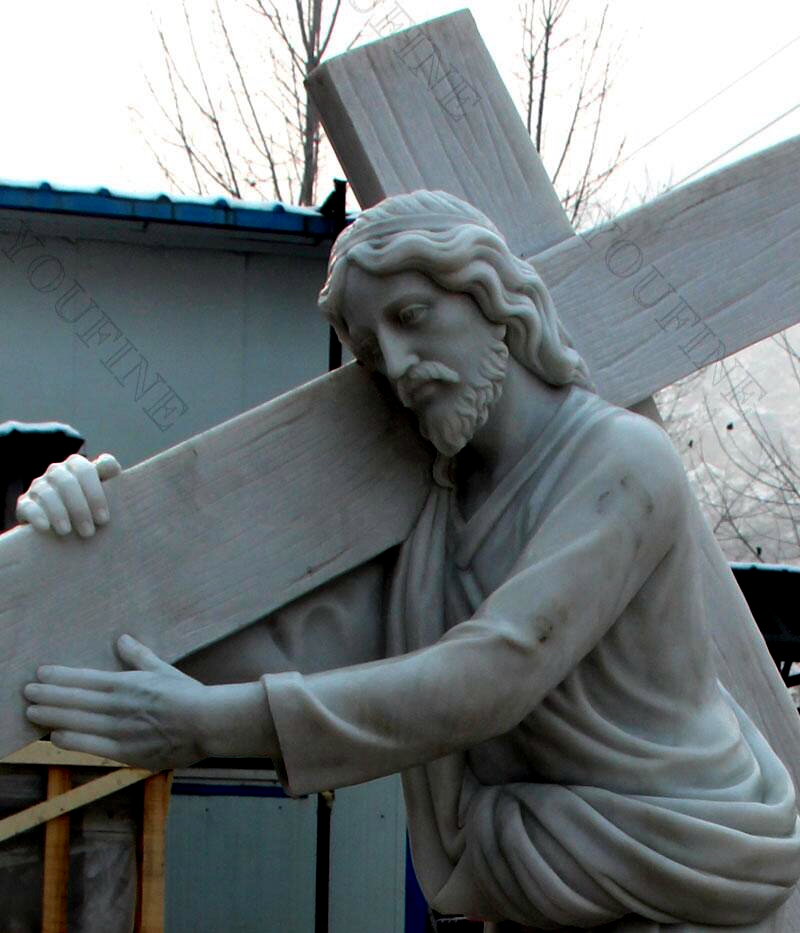 This Jesus Carrying the Cross White Marble Statue is made of durable marble stone materials to make sure the quality of the sculptures we would give for our customers. And at the same time, all the marble sculptures at You Fine Art Sculpture is pure hand carved by our professional marble sculptors, who are concentrated on marble casting for many years.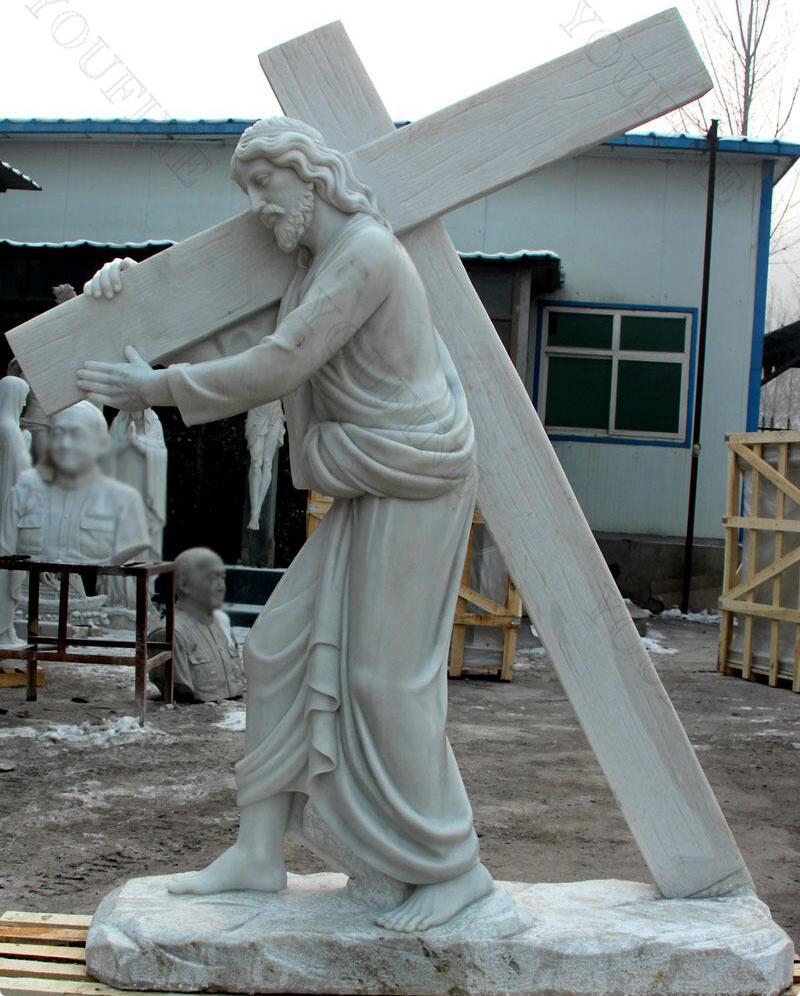 Do you know who gave Jesus water while carrying the cross?
According to church tradition, Veronica was sympathetic when she saw Jesus carrying his cross to Golgotha and gave him her veil to wipe his forehead. Jesus kissed the offering, carried it to his face, and handed it to her – the image of his face marveled miraculously.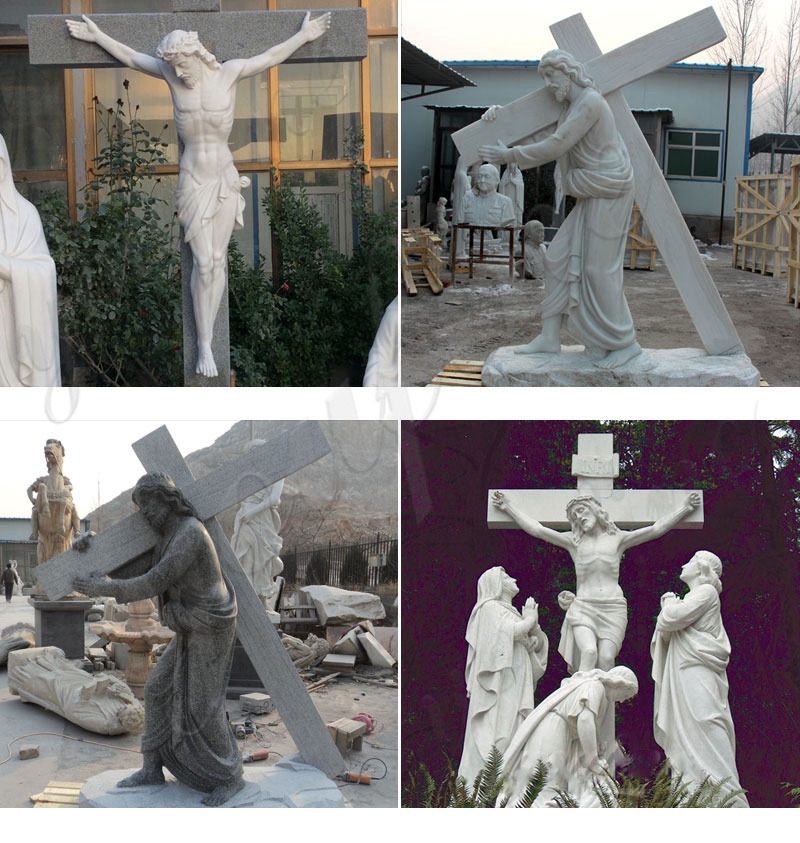 The most common characters in Christian marble sculptures are Jesus and Our Lady of Virgin Mary. At You Fine. In order to facilitate the later transportation of the containers, our figure marble sculpture height is generally within 2 meters. If you need a sculpture with a height of more than two meters, then we would divide this sculpture for transportation.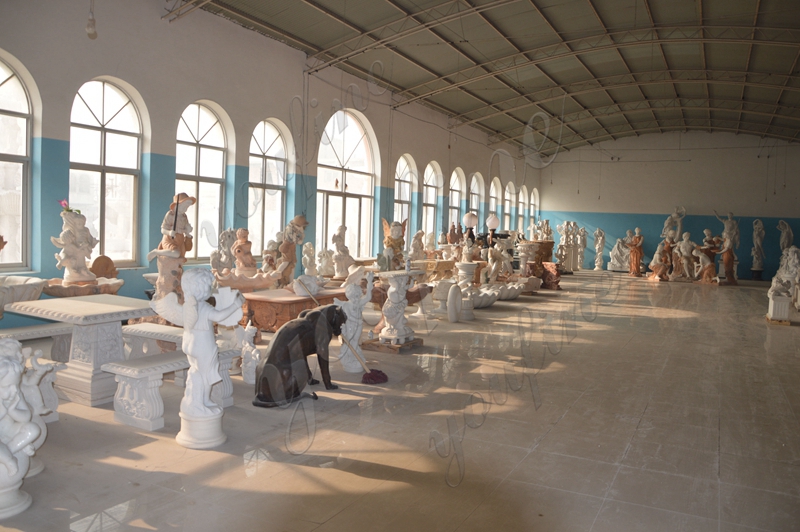 Why Choose You Fine Art Sculpture?
All of our Jesus Carrying the Cross White Marble Statue have a 30 year quality guarantee, which means that if you find an unusual problem with your purchased sculpture, you can quickly approach you Fine for the necessary solution.
So if you want to get some sculpture products, you could choose You Fine, we are your most trusted sculpture supplier.