Holy Family Statue Introduction:
This Holy Family Statue is holy and beautiful. Every part of it is very delicate. Jesus, Maria, and Joseph are all carved to life. We could see the harmonious atmosphere and happy expression of their family, as well as the perfect clothes details and vivid movements. Their clothes are carved like real cloth, with realistic folds. Such exquisite sculptures must be the best gift for followers.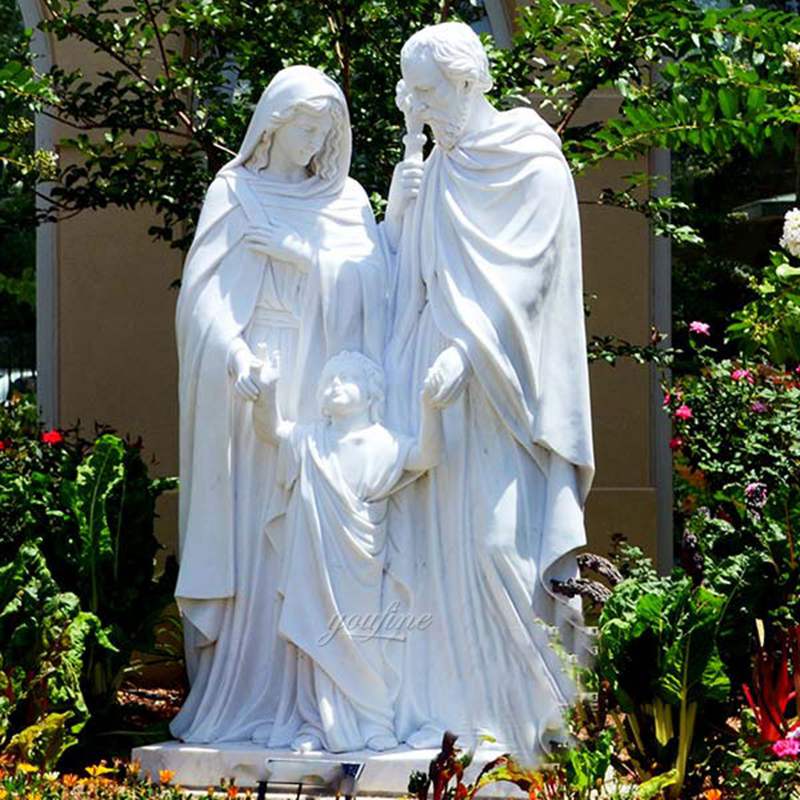 About the Holy Family:
The Holy Family is the standard that all families of Jesus believers should follow. This statue of the Holy Family reminds us to follow the example of Jesus, Maria, and Joseph and build a sound family unit. Mary's humility and obedience, Joseph's morality, the little Jesus grew up in such an ordinary and great family for more than 30 years, and now it has become the focus of universal attention and imitation. Therefore, family stability and harmony are the cornerstones of society.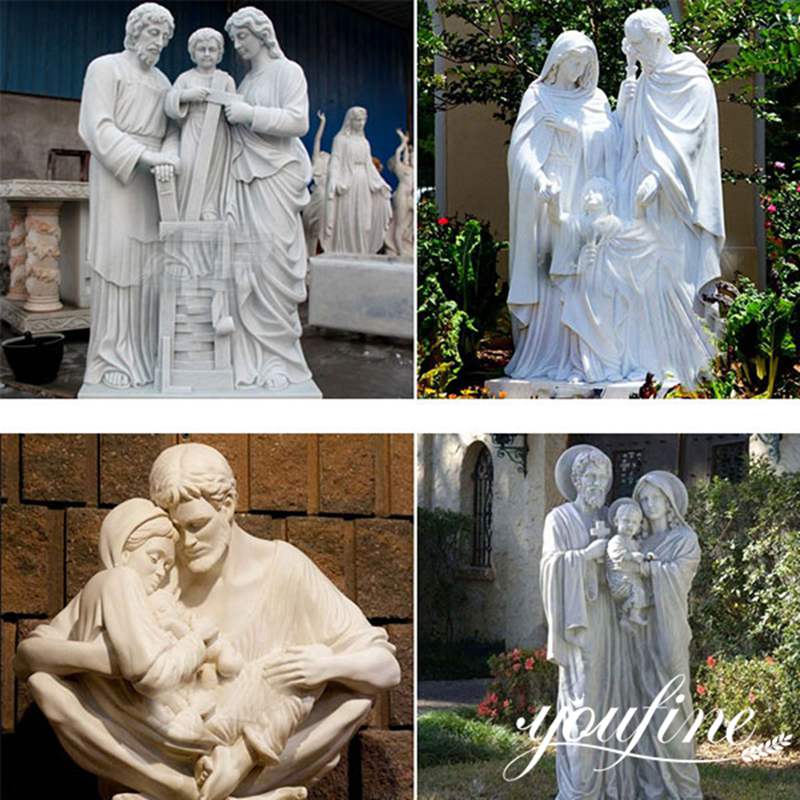 Hand-carved:
YouFine's Holy Family statues are all hand-carved by our artists. Our artist is a devout believer in Jesus and has carved many holy statues. And because he is very familiar with the Bible, his sculptures are always the most vivid. Our customers also like this master's religious sculpture very much. Moreover, because our artists have superb carving skills, we could provide you with various styles and sizes of religious sculptures. Whether you want to decorate the church or just add a statue to your sacred home garden, we could give you the best choice.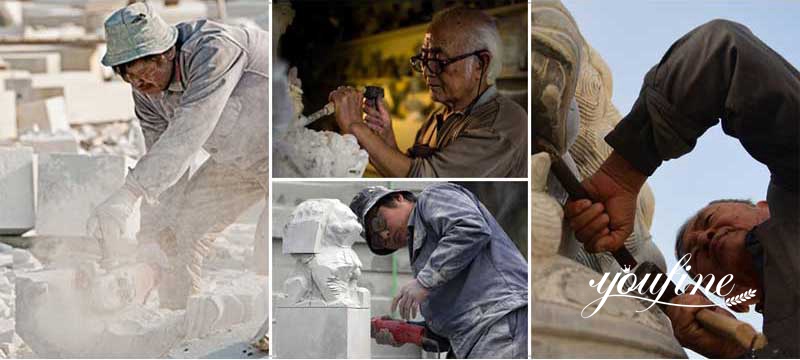 Packaging and Transportation:
Please don't worry about the transportation of the Holy Family Statue. We would pack the sculptures in solid wood. The thickness of the wood is 3cm, which is twice as thick as ordinary packaging. And we put a lot of shockproof foam in the crate, which could perfectly protect every corner of the sculpture. So our products are very safe during transportation. And we could also provide you with a variety of transportation methods. We would choose a suitable transportation plan for you according to your location.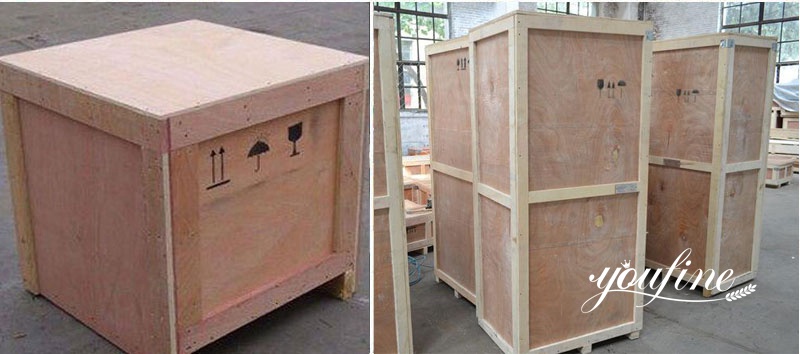 The most important thing is that we would purchase full insurance for your sculpture, which could protect your interests to the greatest extent. So, what are you hesitating about? If you are fascinated by this sculpture, you could contact us immediately for more information.