Our museum-quality Classic Marble Life Size Jesus Statue is the best choice for any Catholic family and church decoration. This high-quality work is finely worked in every detail. It is very resistant and could be left outdoors. These statues could make beautiful monuments for cemeteries and gardens. Some of our statues are displayed in public buildings, government buildings and even private pastures.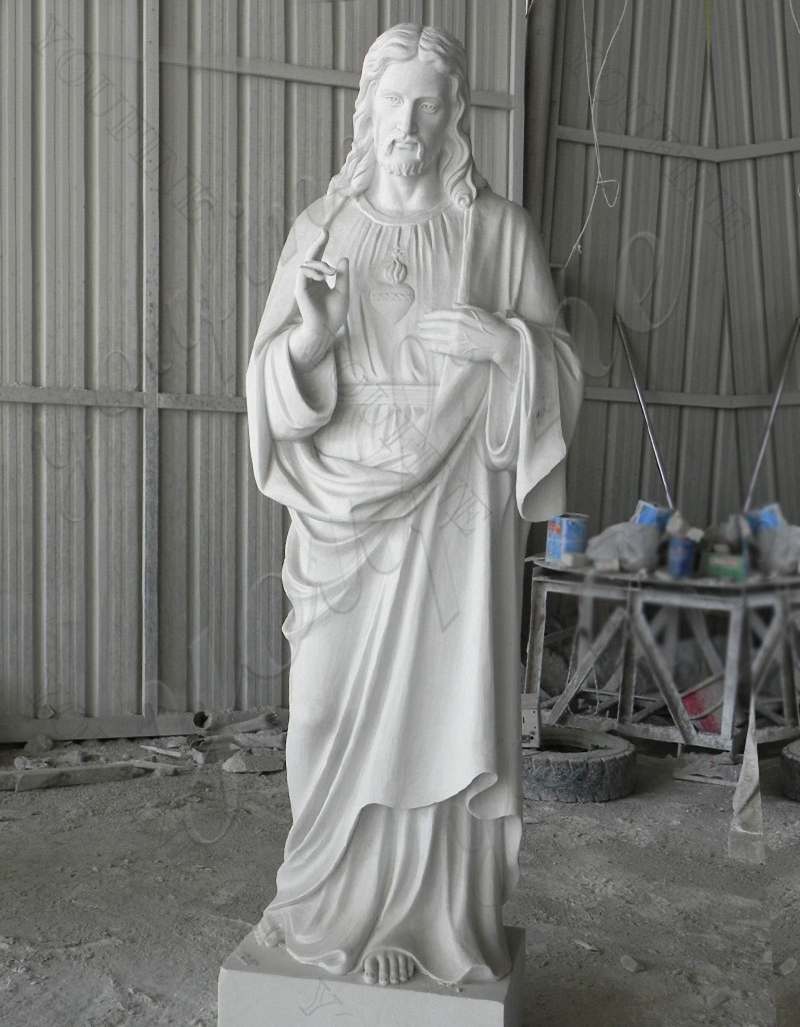 At You Fine Art Sculpture, we could ensure that all of our marble sculpture products are pure hand carved by our experienced marble sculptors, who are concentrated on making various of religious sculptures for many years. And before making the marble sculpture, our sculptors would make the 1:1 clay mold for reference. As for the materials, we until choose the natural marble stone to cast the sculpture.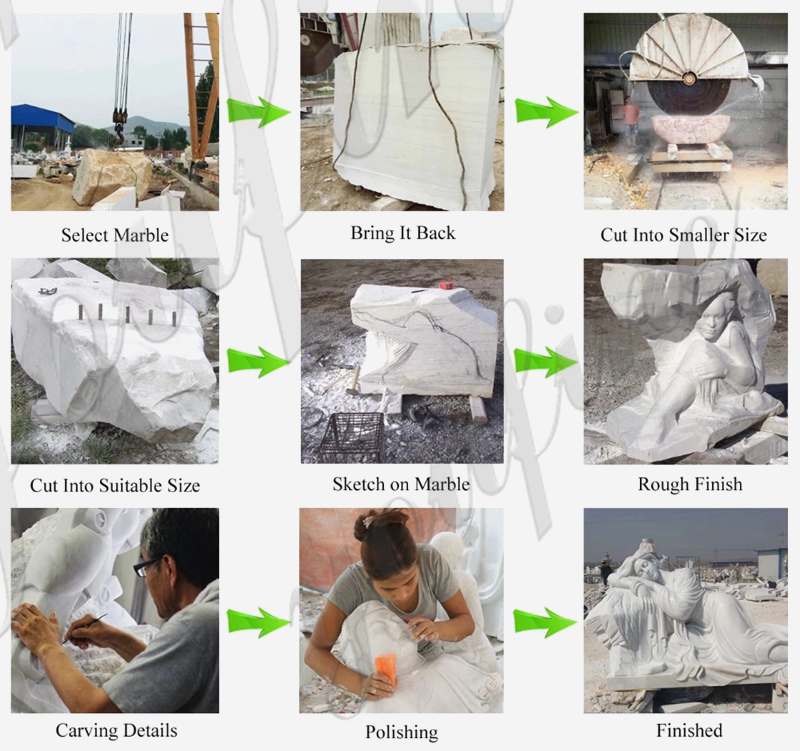 How to Choose Materials?
Select marble stone may be regarded as an important link in a stone carving works. Usually we choose white marble materials to carved religious sculptures. For different white marble materials, the price is relatively different. The hardness of the stone, the density of the stone layer and the impurity in stone would directly influence the success or failure of the work.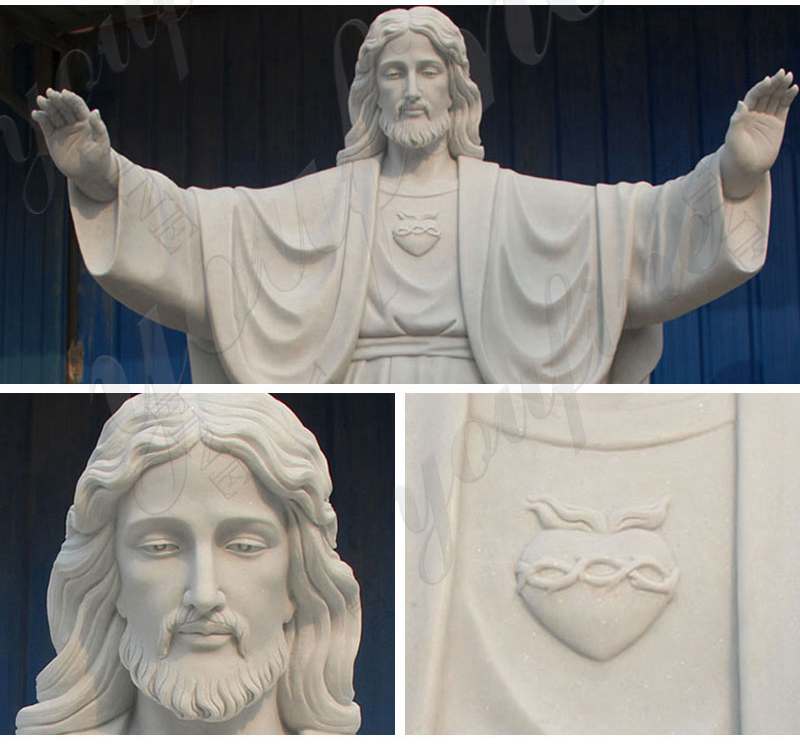 In the selection process,it is done according to different requirements. According to the size of this Classic Marble Life Size Jesus Statue you want, the style of the painting, the location of the statue, the environment condition, the use of different sources of different colors, the art of different textures, artistic processing, sculpture.
If you interested in our Classic Marble Life Size Jesus Statue, please contact us quickly or please feel free to tell us if you have not found a marble catholic statues you want at here. We accept bespoke design of catholic religious statues!