Welcome to the You Fine Art Sculpture, we have more than 30 years of experience in the manufacture of marble religious figures and various church supplies. We pay great attention to the quality of materials in the selection of materials. We use high-quality marble materials to carve religious figures and sculptures such as this Classic Marble Life Size Jesus Statue to ensure the quality of our products, so that all products are suitable for indoor and outdoor use.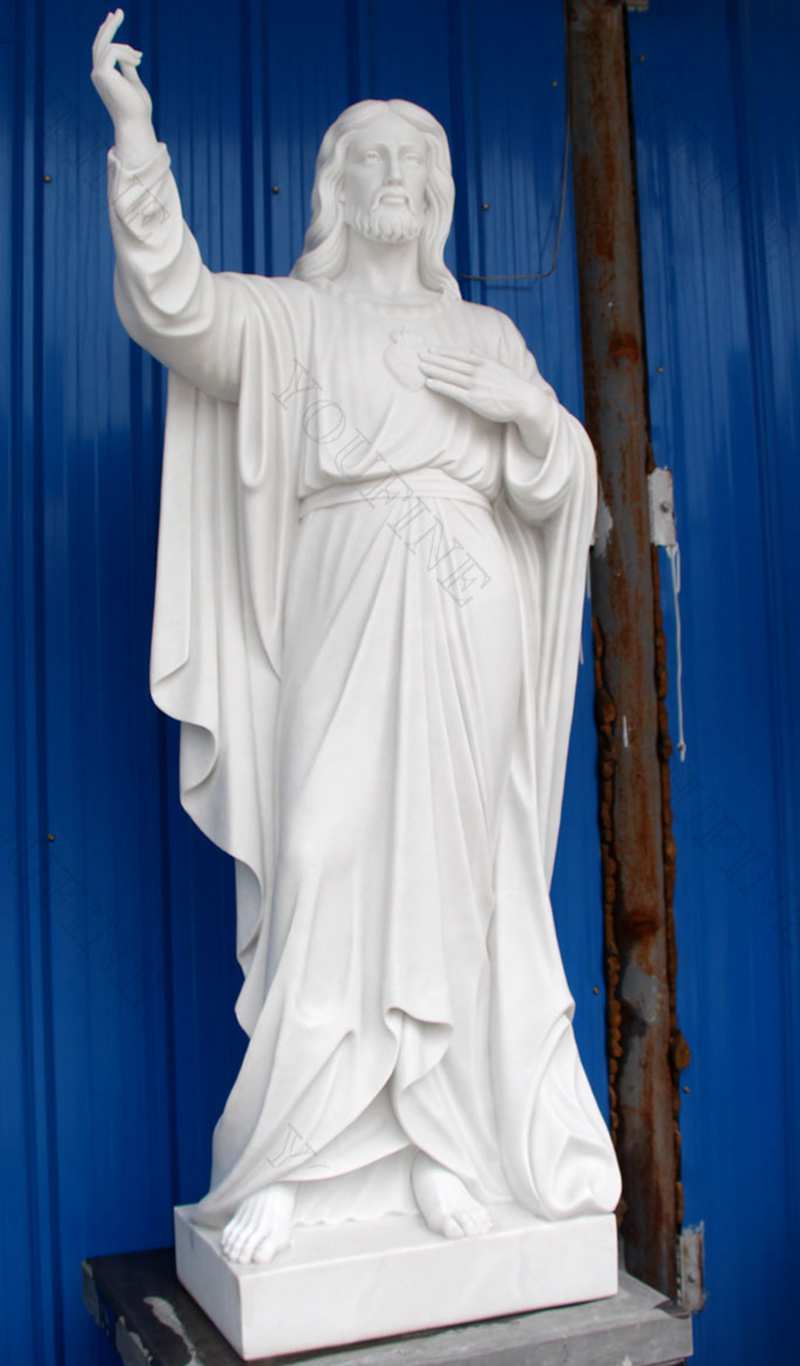 This Classic Marble Life Size Jesus Statue is our best-selling style and is ideal for decorating in the gardens of any Catholic family ourdoor or in the interior and in any church decoration. With the development of the times, our sculptures are constantly improving, and the style of sculpture would continue to conform to the artistic atmosphere of modern churches.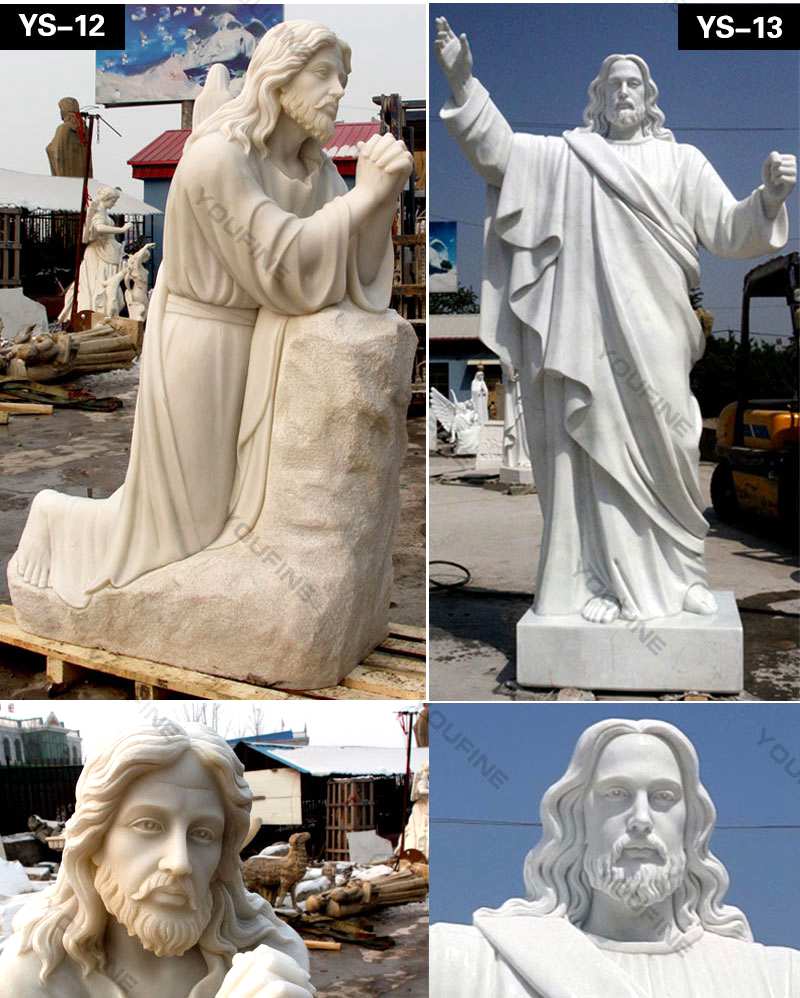 Our Classic Marble Life Size Jesus Statue is pure hand carved from grade marble materials, providing a refined and sleek look and surface that makes these statues very popular with everyone. These Jesus marble statues are unique at the time of completion and are best recognized for their beautiful natural features, which are carefully selected for the selection of statues. In addition, the hand-carved art deco provided by our talented team of designers helps to add the unique touch that the customer wants to these statues.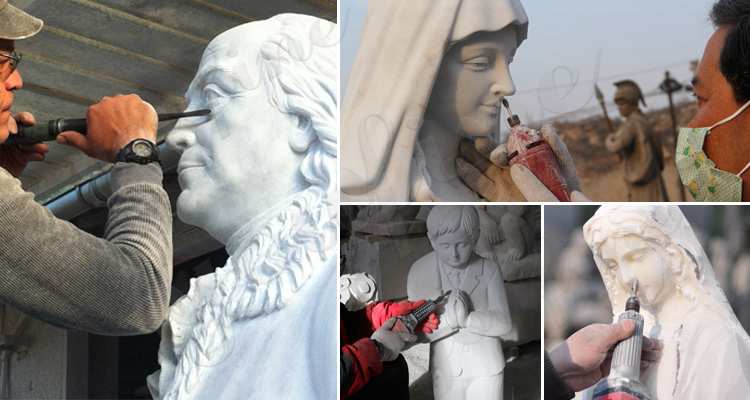 The Freight of Classic Marble Life Size Jesus Statue:
A. The shipping freight depends on the total weight and the cube of the shipped products. We would quote the freight directly from shipping company.
B. We could support our clients to arrange Full Container Loading shipment or Less Container Loading shipment and deliver their orders from our factory to nearest seaport which distance to the warehouse or house of our clients.
C. In the meantime, if our clients want, we even could arrange the shipment and deliver their orders to their warehouse or house directly! In this way, our clients do not need to take care of delivery from seaport to their house and just wait their orders at their house.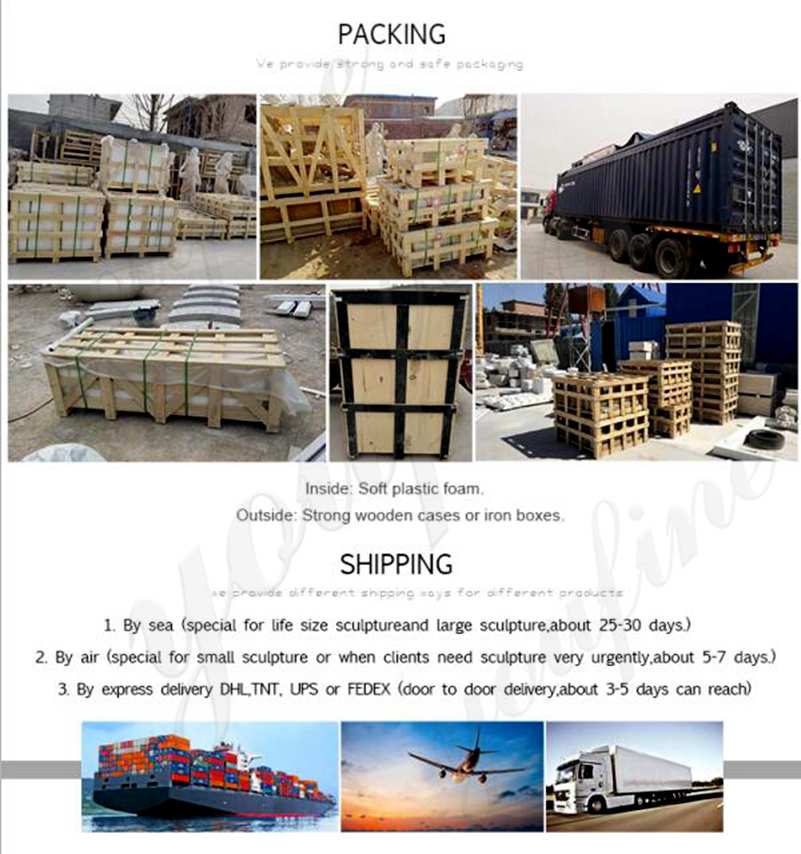 If you are interested in our Classic Marble Life Size Jesus Statue, please contact us quickly. Or if you have your own ideas, please let us know and we could provide you with relevant religious sculpture designs to you.