The Classic Marble Life Size Jesus Statue is handmade, with a detailed outlines and many exquisite characteristics. The all white tones are perfectly matched to the statue beautifully.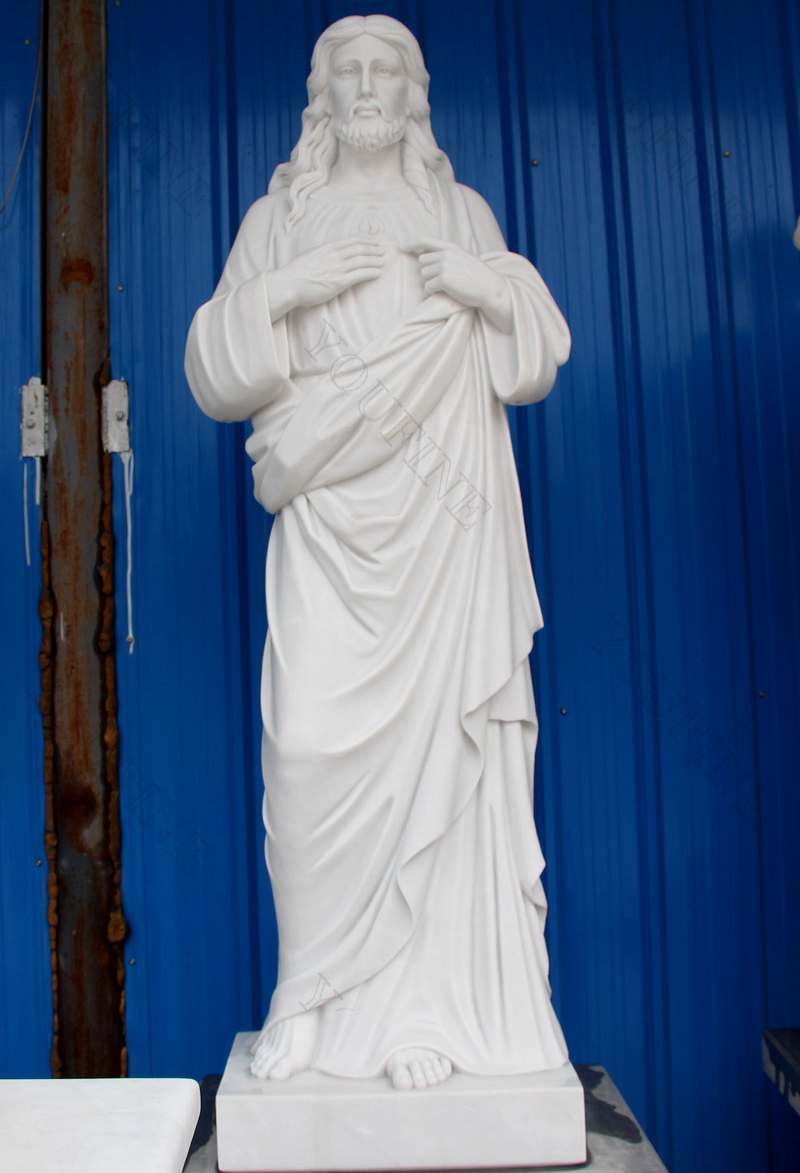 The Advantage of Our Classic Marble Life Size Jesus Statue:
The statue is 180cm in size with a white marble base.
This statue is suitable for indoor or outdoor use and does not require frequent maintenance.
The statue is made of the high quality white marble composite material, which are carefully selected by our workers.
It is built by experienced marble master craftsmen who are pay attention to religious figure statues for many years, with attention to detail.
It is pure hand crafted in Quyang County, China, be known as the hometown of sculpture.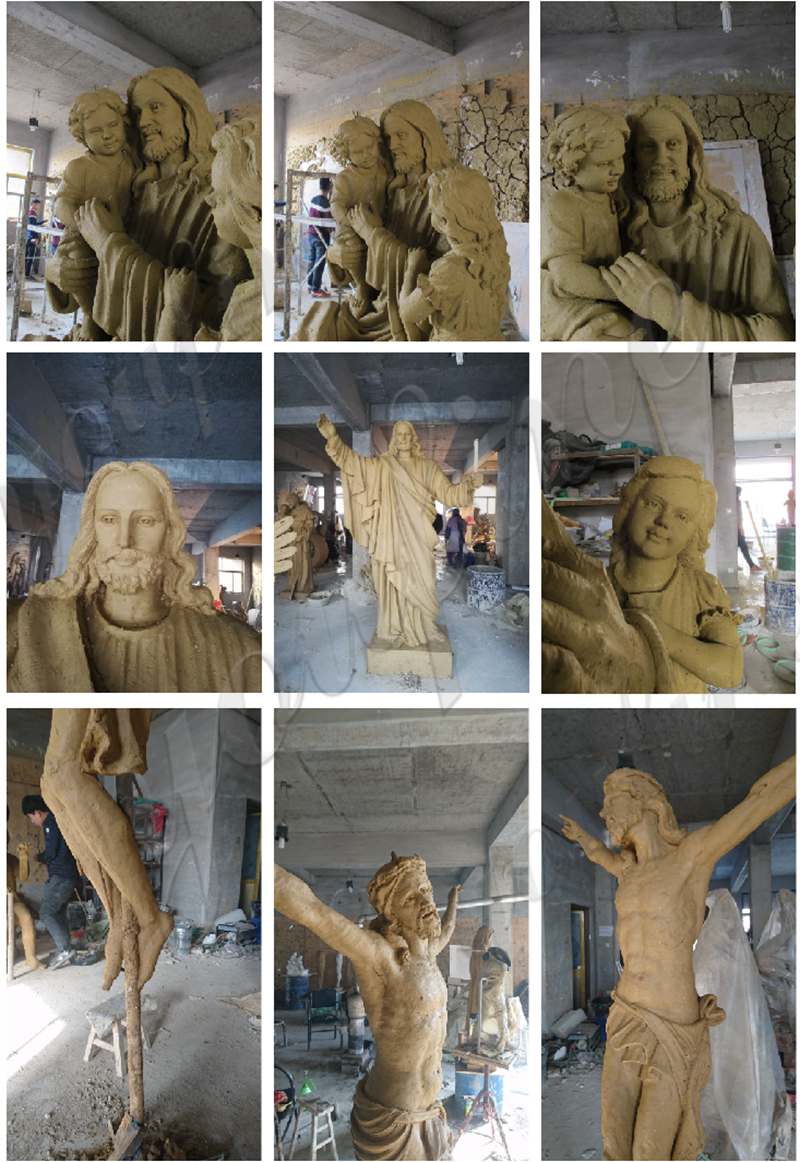 Our high quality catholic sculptures Classic Marble Life Size Jesus Statue are made of cast marble materials, and if you need to reproduce the true old feeling, we would stain with antique acids. Each of our molds is made by direct contact with the original object in a one to one direct contact with the original object, so it guarantees the highest finished product.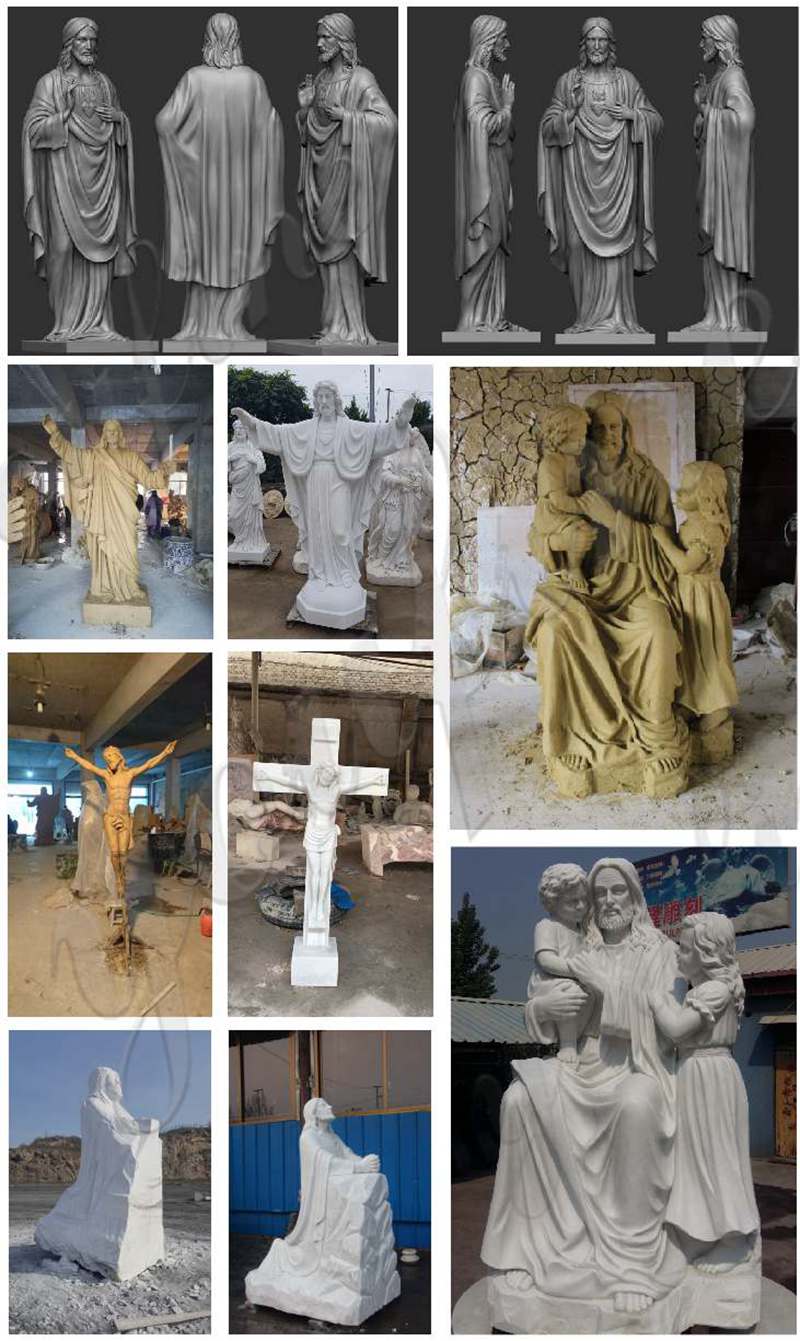 As for shipping of the Classic Marble Life Size Jesus Statue, under normal circumstances, we would choose shipping by sea, and other shipping ways of transportation such as air transportation are also possible. Our nearest port is Tianjin, China, of course you could also choose another port. As for the freight, it depends on the gross weight and cubic meters of the order sculpture, we would quote the reasonable price according to our shipping agent data.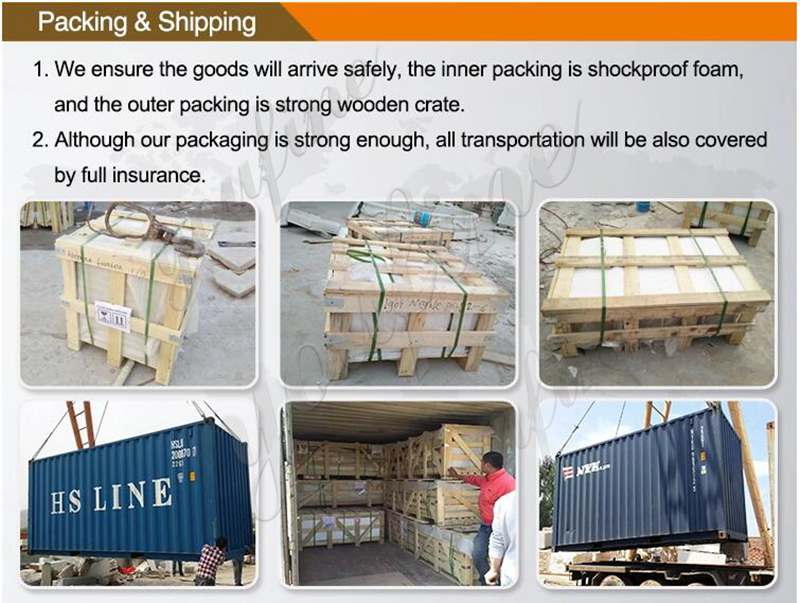 You Fine Art Sculpture of marble life size religious statue includes some of the most important religious figures, full size replicas of Jesus, the Virgin Mary, Our Lady of Lourdes, Our Lady of Fatima, St. Michael, St. Joseph, Francis and more. We offer the same sculptures as the exact reproductions in the size , most of which are the beliefs of the Catholic family.