Life-Size Jesus Christ statue Details:
This carefully hand-carved white marble life-size Jesus Christ statue has unique and prominent details. Our Jesus statue is life-size, whether it is placed in an outdoor garden or any Catholic church is a good choice. And as a devout Catholic believer, you would be surprised by the amazing details of our Jesus statue.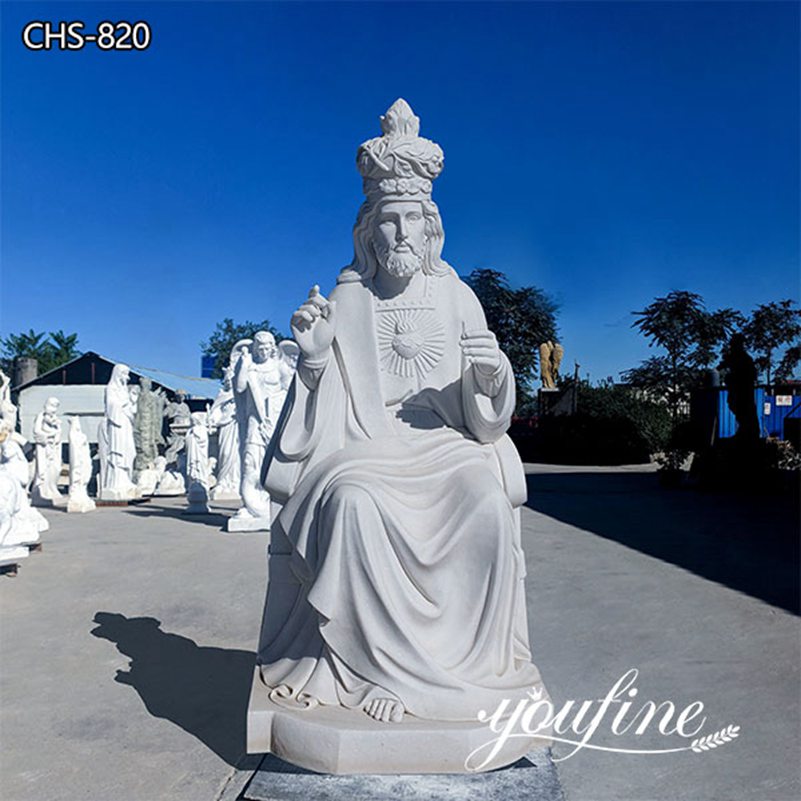 Professional Carving Artist:
Our marble life-size Jesus Christ statue would be hand-carved by professional carving artists in our factory. You could clearly see that every detail of the statue is very vivid. Both the crown on top of Jesus' head and the gorgeous robes he wore were very delicate. Since our artist is also a devout Catholic believer, he knows Catholic characters very well. Therefore, the expressions of the religious figures carved by him are very good.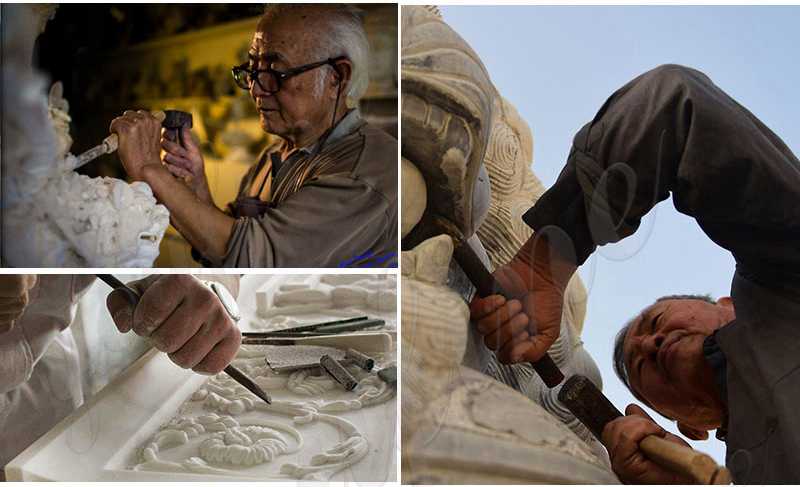 High-quality Materials Ensure Quality:
You Fine would use high-quality natural marble to make this life-size Jesus statue. We are very strict with the selection and use of materials because we clearly know that religious statues are very sacred. Therefore, You Fine would use high-quality Grade A materials to make all Catholic statues to ensure the quality and detail of the sculptures.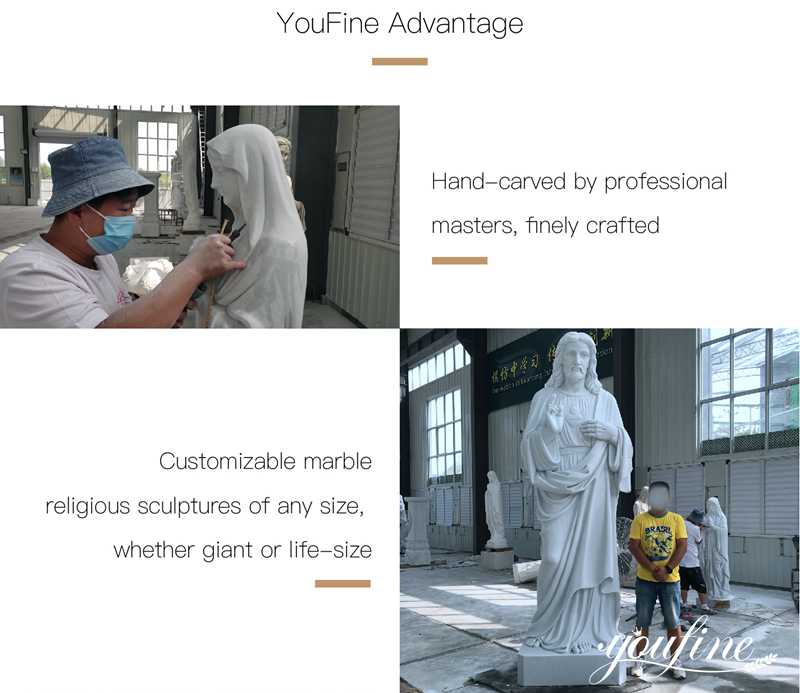 Offer Suitable Transportation Method:
We would choose the most suitable transportation method for customers according to different regions and the size of the goods. In addition, You Fine has a professional freight forwarding company that we have been cooperating with all the year-round. Which would definitely provide customers with preferential transportation methods and the best price. And our professional staff would follow up the progress of the transportation in time, and notify the customer so that the customer could receive the goods in time.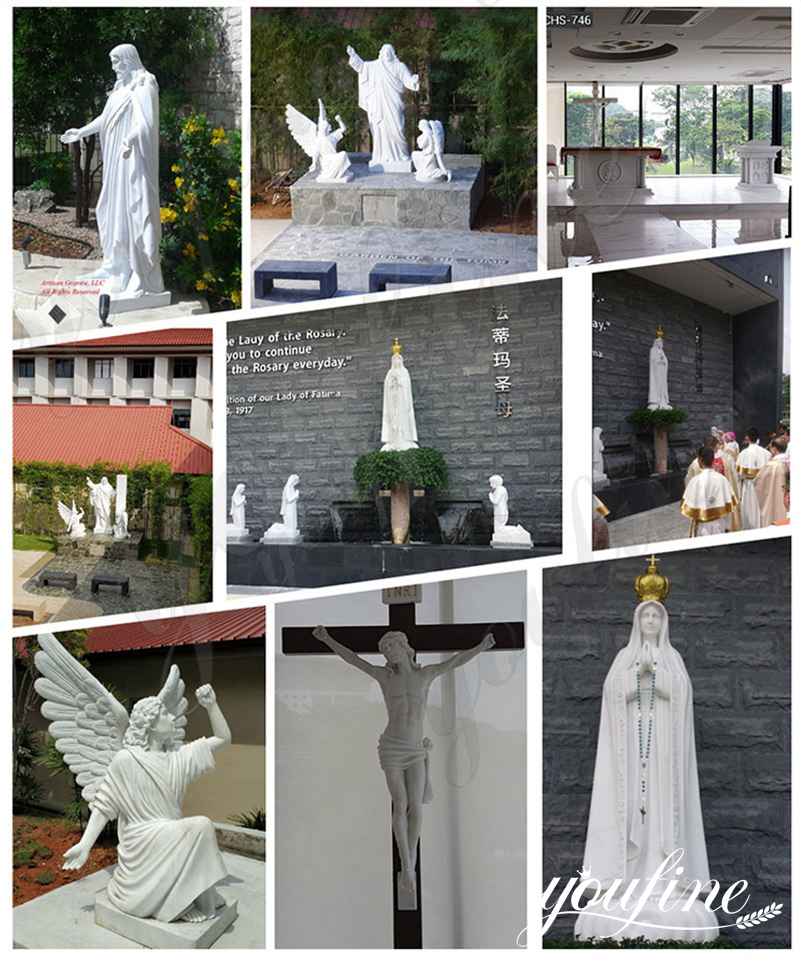 You Fine is a professional marble carving factory, focusing on the marble carving business for more than 39 years. Our professional artists would be able to provide you with a marble life-size Jesus statue that exceeds expectations.