Our Lady of Guadalupe Statue Details:
The classic design of our lady of Guadalupe statue, this sculpture is life-size, about 170 cm in height. Our Lady of Guadalupe is the title of Virgin Mary granted by the Roman Catholic Church. She was referring to the Virgin Mary in the manifestation of a portrait of the Virgin in Mexico. Our statue is made of pure natural white marble. Ensure that the sculpture has more prominent details and design. Of course, high-quality raw materials can also ensure the quality of the statue.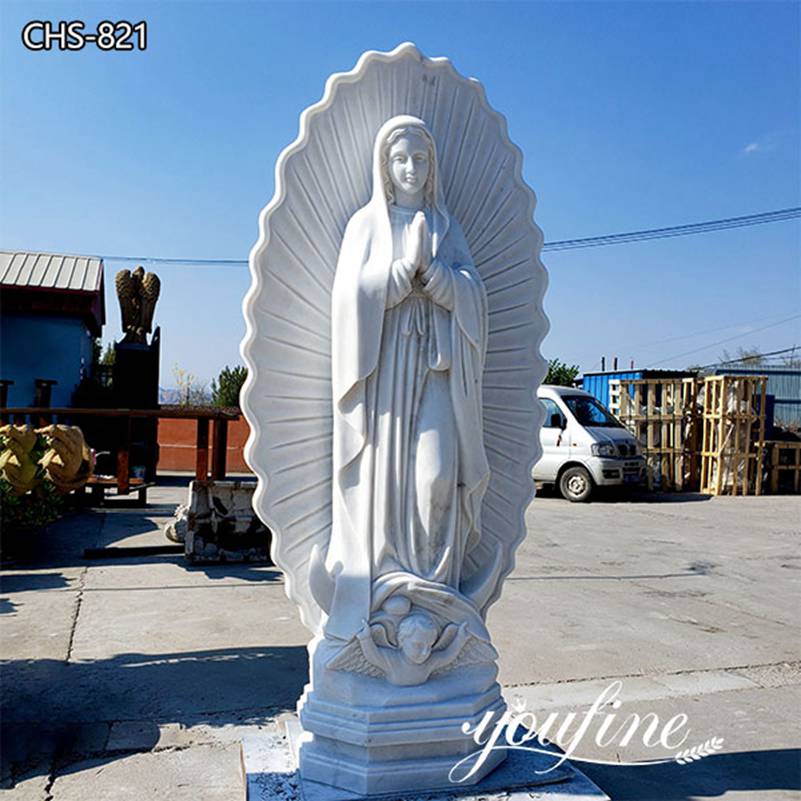 Professional Carving Artist:
This Our Lady of Guadalupe statue would be hand-carved by the most professional carving master in our factory. Our master Yuan is a very experienced sculptor. He started to learn carving techniques from his parents since he was a child, and he is also a devout Catholic believer. Therefore, he could grasp every detail of the Catholic religious sculpture, and the expressions of the figures are very well carved.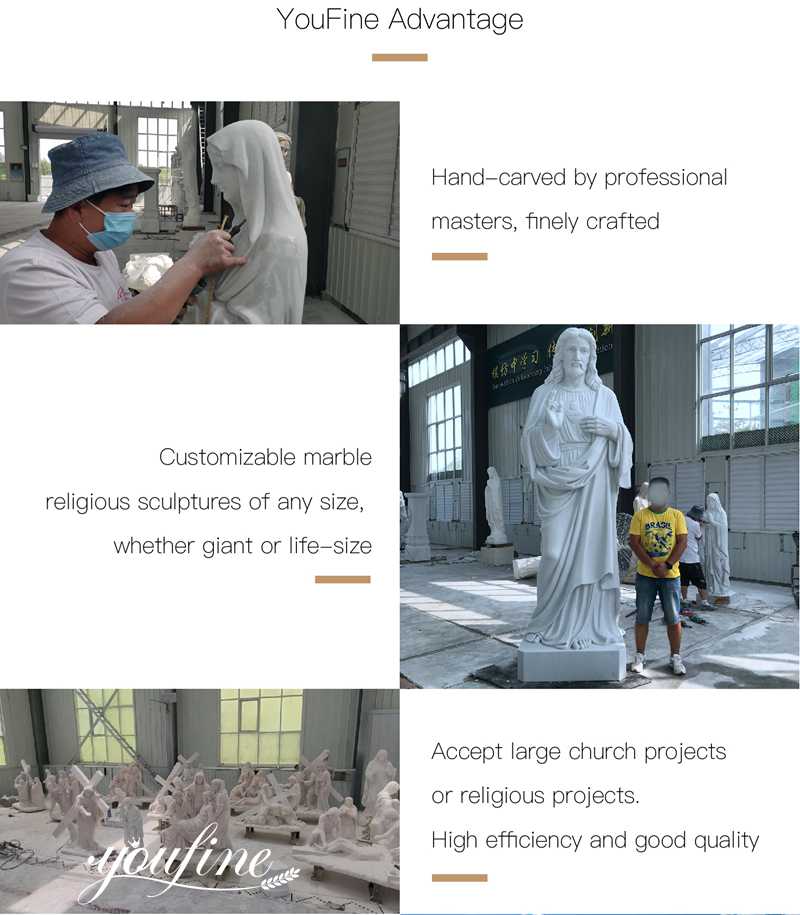 Highly Restore the Original Image:
This Virgin Guadalupe statue is carved strictly in accordance with the original image of the Virgin. Ensure that the details of Virgin are restored to the greatest extent. In the original image of the sculpture, Guadalupe avoided her gaze. Our Virgin clasped her hands religiously. She was standing on a crescent moon with a seraph supporting her. And she wore Mary's traditional colors, with a beautiful cloak over her dress. Behind her, there was a light of Mandola surrounding her.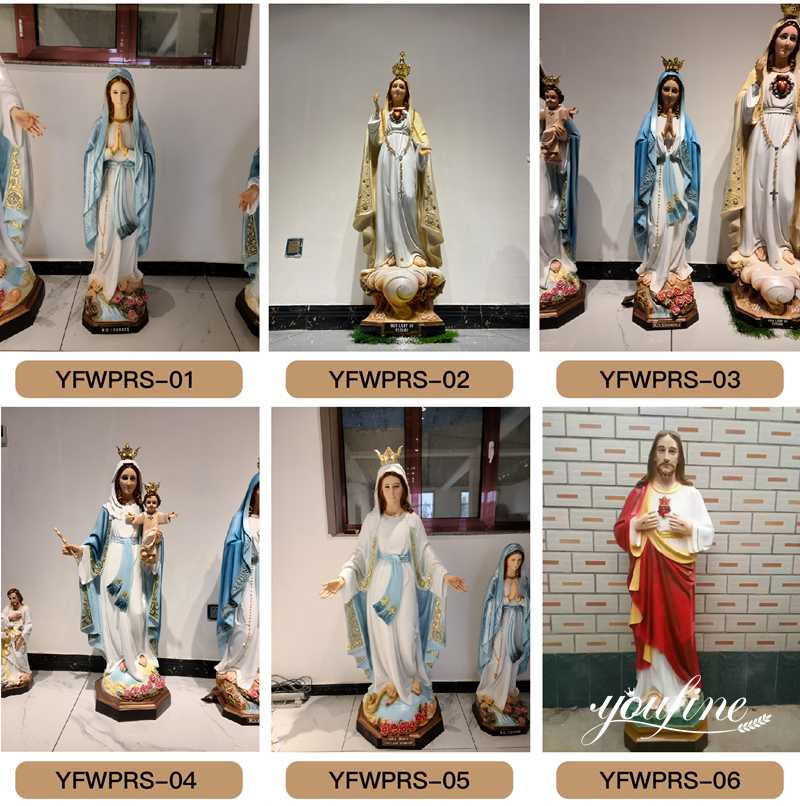 More Catholic Statue Designs:
Engaged in the business of marble Catholic statues for more than 39 years, You Fine could supply a variety of exquisite statues of the Virgin Mary, Our Lady of Lourdes, Our Lady of Fatima, Our Lady of Guadalupe, etc. Of course, You Fine also have a series of other Catholic statue designs, such as Jesus statue, Holy Family statue, various saint statues, and so on. We have a variety of sizes to choose from.
The beautifully hand-carved marble Guadalupe statue can place in any Catholic church or another outdoor park. So please contact You Fine to get more information.