Sculpture Introduction:
This is a very fine st Francis bronze statue with vivid details and first-rate quality. Both St. Francis and the deer beside him are so realistic, it seems that the real St. Francis is standing in front of people with a deer. The soft folds of the clothes, the non-stiff action poses, all show excellent quality. Such a statue of St. Francis would be a good gift for his followers.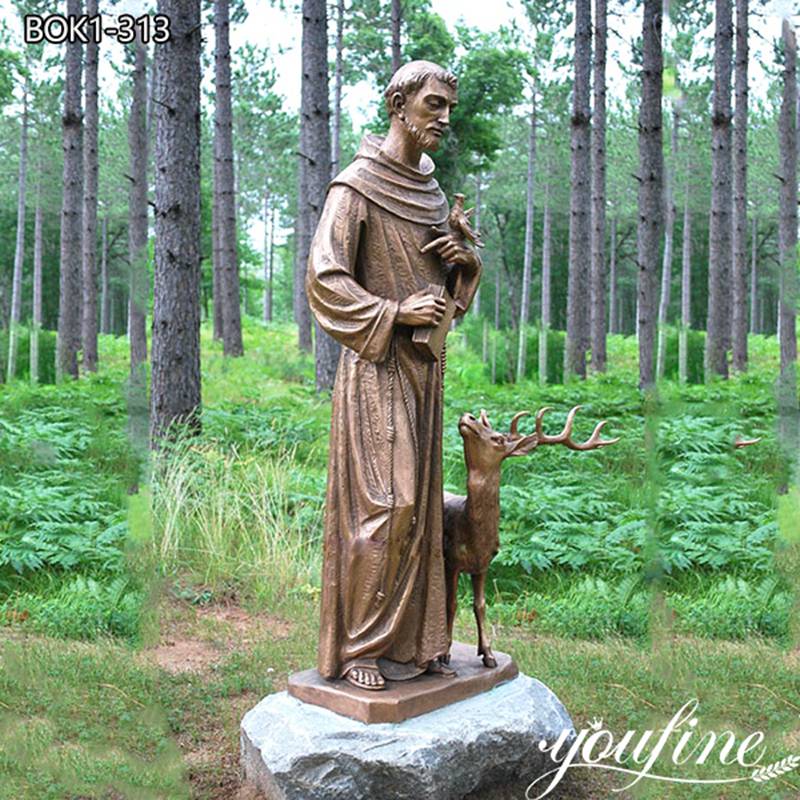 Outdoor Decoration:
Realistic statues featuring St. Francis, patron saint of animals and ecology, accompanied by deer and bird friends, provide a unique and decorative touch to your garden or lawn. And our choice for making this st francis bronze statue is bronze with high copper content. Our bronze is strong enough to withstand blizzards, so our st francis sculpture could serve our clients for years without a blizzard breaking it down.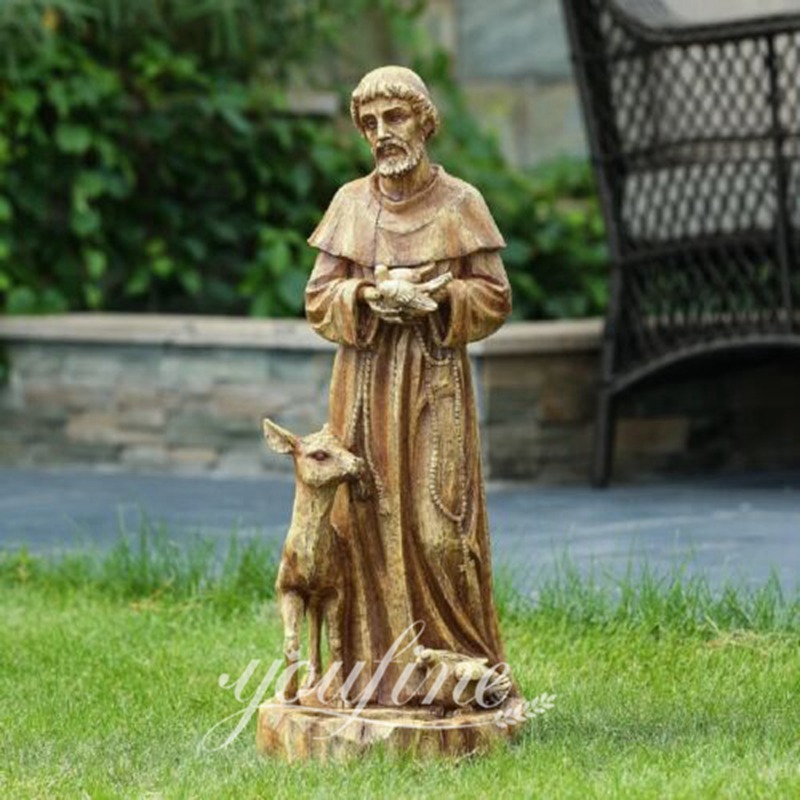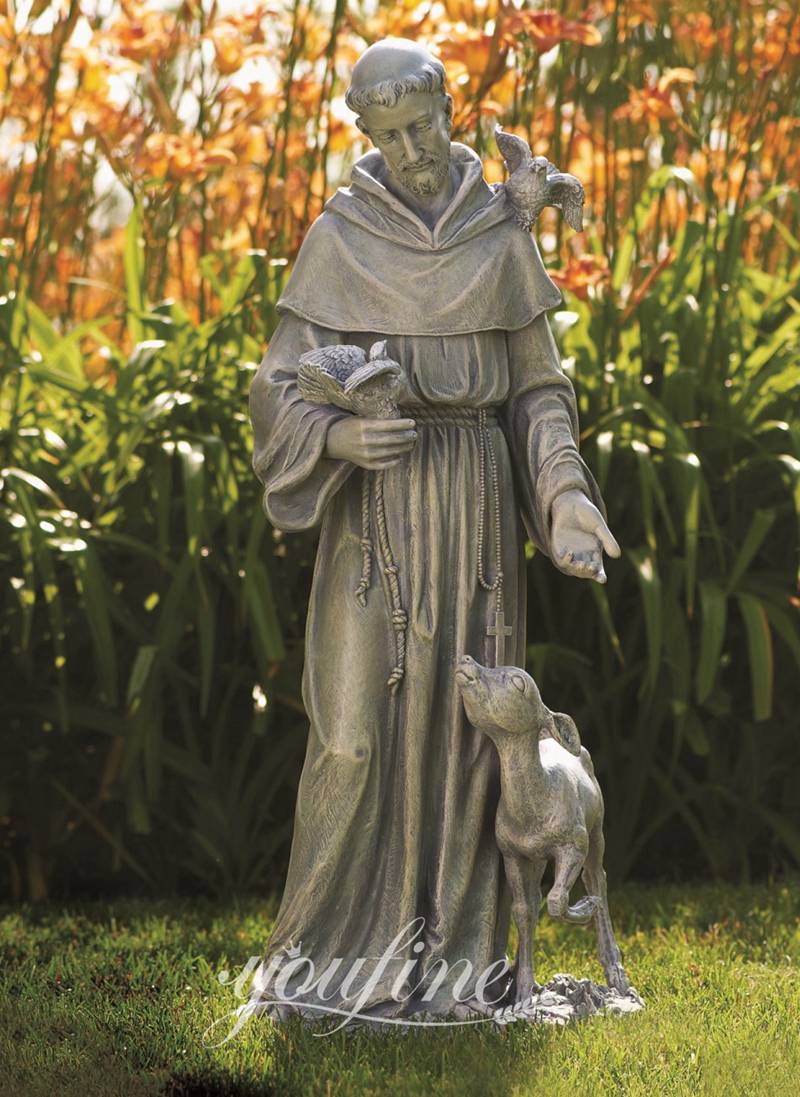 Interior Decoration Is Also Suitable for:
Placing the statue in an indoor living room or on a balcony is a great option, and St. Francis brings soothing inspiration. You could also buy this statue to share quiet and peace with friends and family.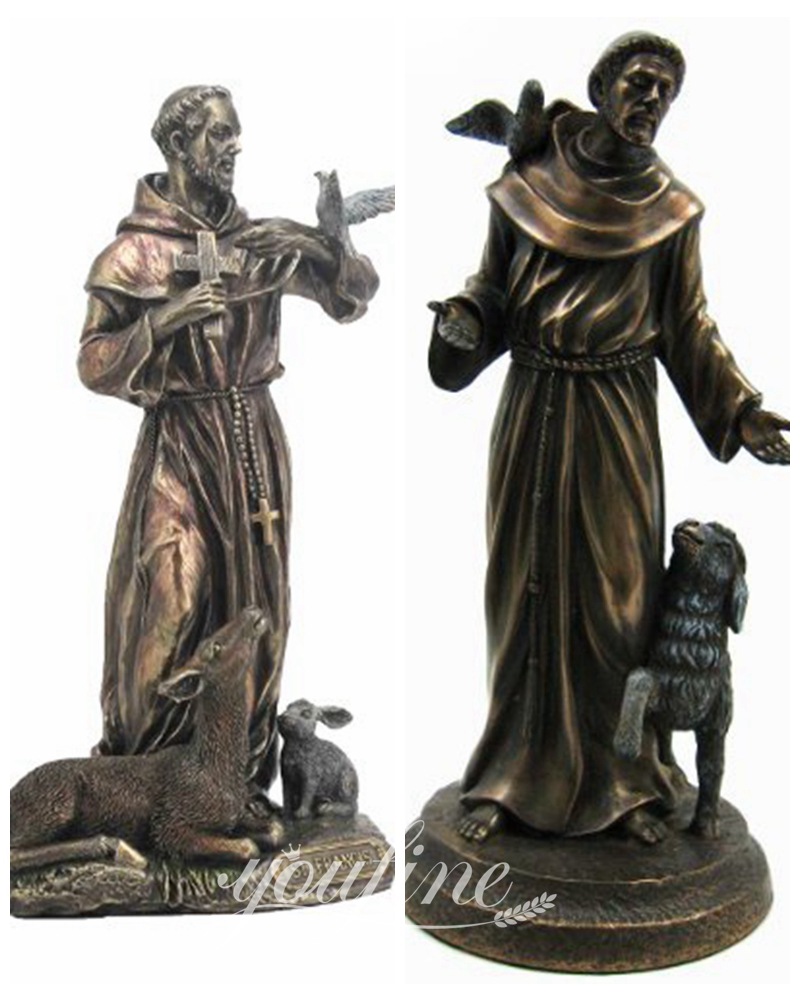 High Quality Guarantee:
When we make this st francis bronze statue, we would first make a clay model. Our clay model master has more than 30 years of model making experience. So every detail could be shown very vividly. During the casting process, we also chasing the wax model several times to prevent loss of details. So our st Francis has realistic details. Also, to guarantee the perfect color. We hired the best color masters in the industry to color by chemical coloring. So our statues not only would not fade and have natural colors. And our coloring artist could match many beautiful colors, only YouFine unique colors.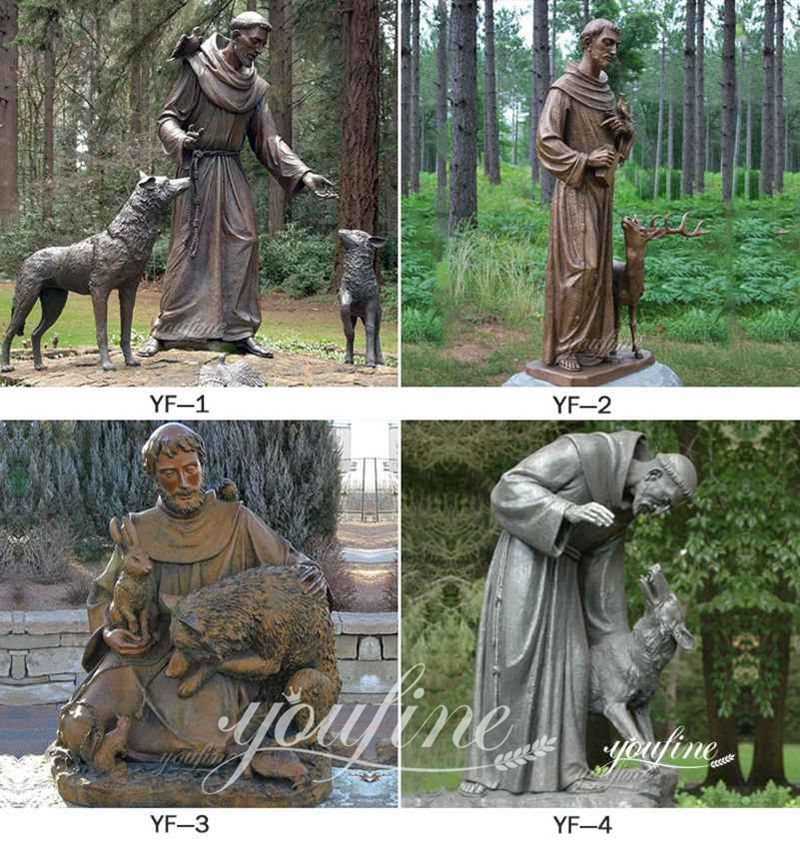 For more details about this st francis sculpture, feel free to contact wo