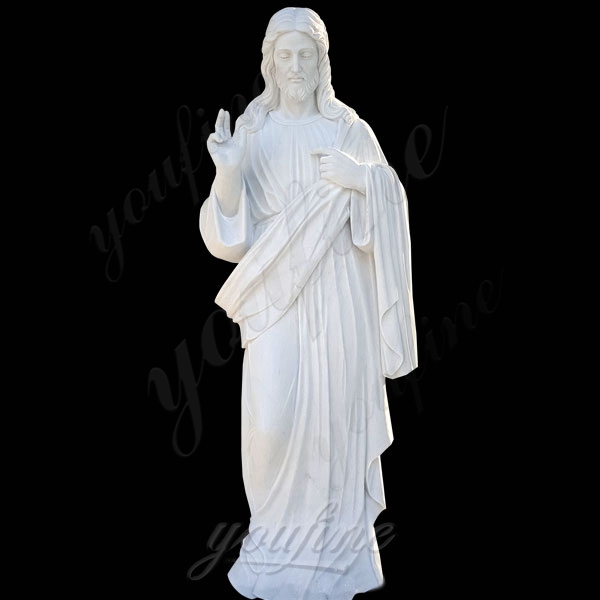 Catholic Religious Statue Jesus Christ Statue in White Marble for Sale CHS-297
Item No: CHS-297
MOQ: 1 Piece
Size: Customized Size
Material: Natural Marble Stone
Insurance: Cover All the Risk
Production Time: 40-45 Days
Delivery Time: 15-30 Days
Package: Strong Wooden Case
Advantage: Factory Direct; Door to Door Delivery
Color: Pure White & Red Marble or Customized
Technique: Art-quality Hand Carved, Polished
Payment: T/T, Credit, Western Union, Money gram, PayPal
Get Price
Inquiry Now
In sculpture production, the most important point is that the sculptor needs to be able to highly restore every detail of the work of art. You Fine Art Sculpture has 30 years of experience in sculptural production, our marble sculptors are able to make the various techniques of sculptural production and show the soul of each Jesus Christ Statue in White Marble.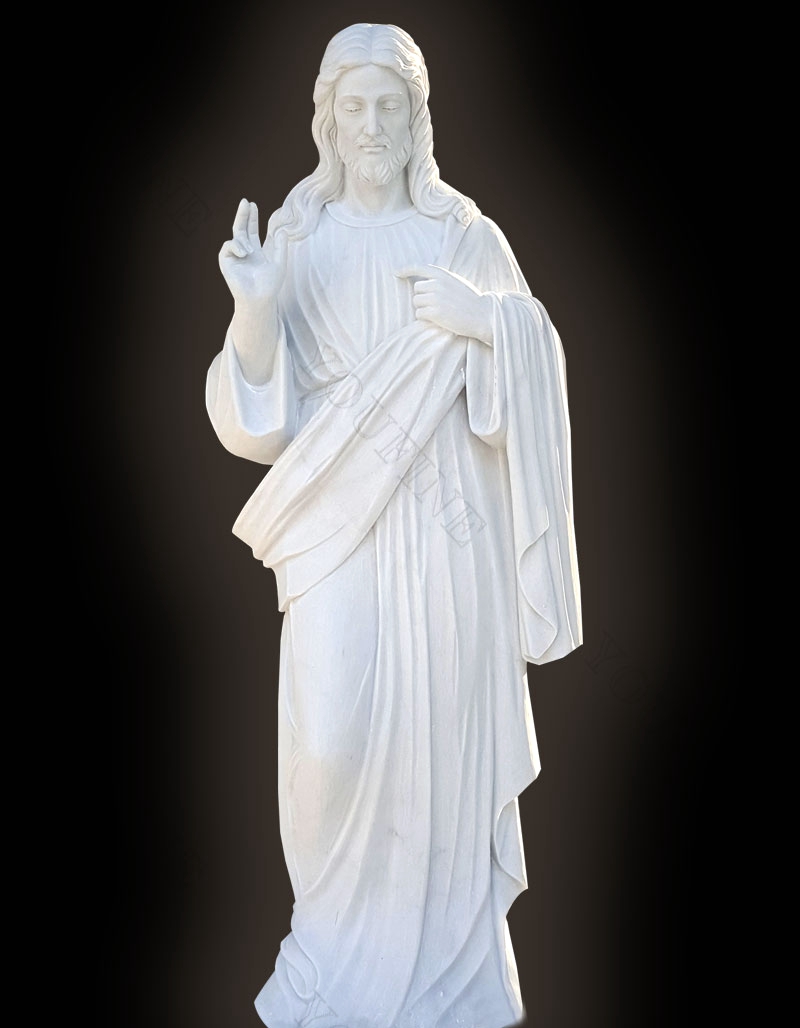 The Story of Jesus:
The Last Supper: Jesus and his 12 disciples gathered to eat the Passover meal, and he gave them the last faith. He also predicted the betrayal of a disciple and privately let Judah know that he was. Jesus told Peter that he would deny that he knew Jesus three times before a rooster screamed the next morning. At the end of the meal, Jesus established the Eucharist, which in Christianity represents the covenant between God and man.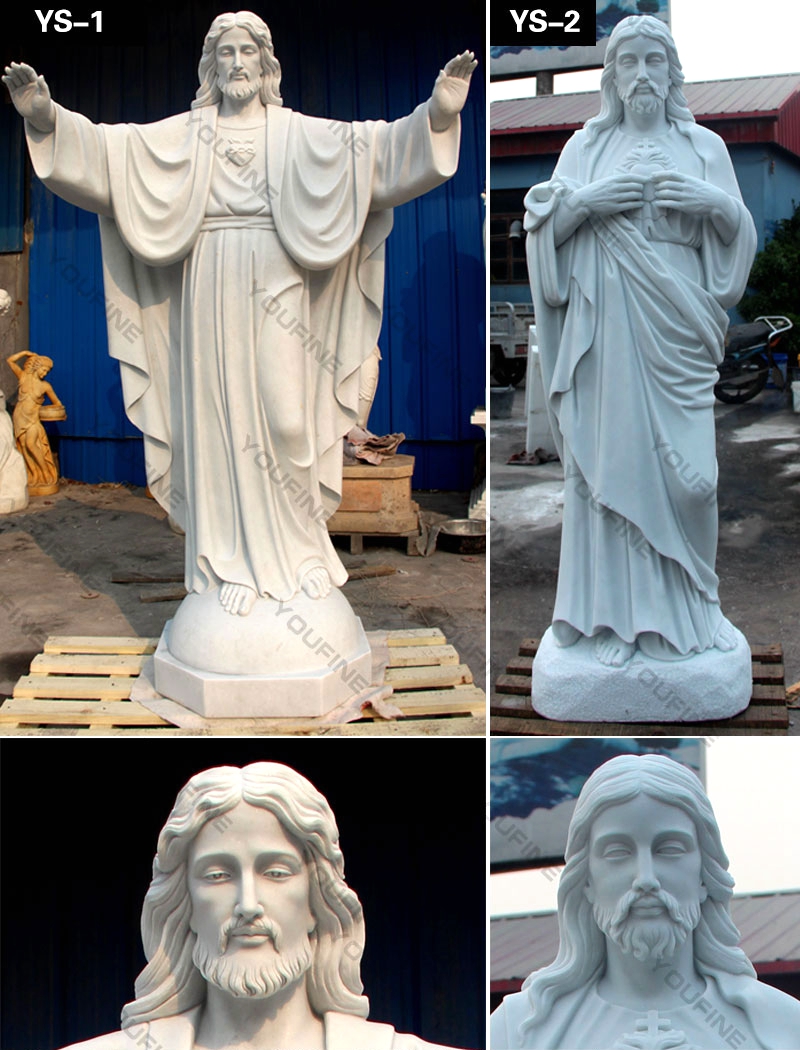 After the last supper, Jesus and his disciples went to the Garden of Gethsemane to pray. Jesus asked if the cup of God (his pain and death) would pass him. He begged his group of disciples to pray with him, but they have been asleep. That time is up. Soldiers and officials appeared, and Judas was with them. He gave Jesus a kiss on his cheek to identify him and the soldiers arrested Jesus. A disciple tried to resist the arrest, waved his sword, and cut his ears from a soldier. But Jesus warned him and healed the wounds of the soldiers.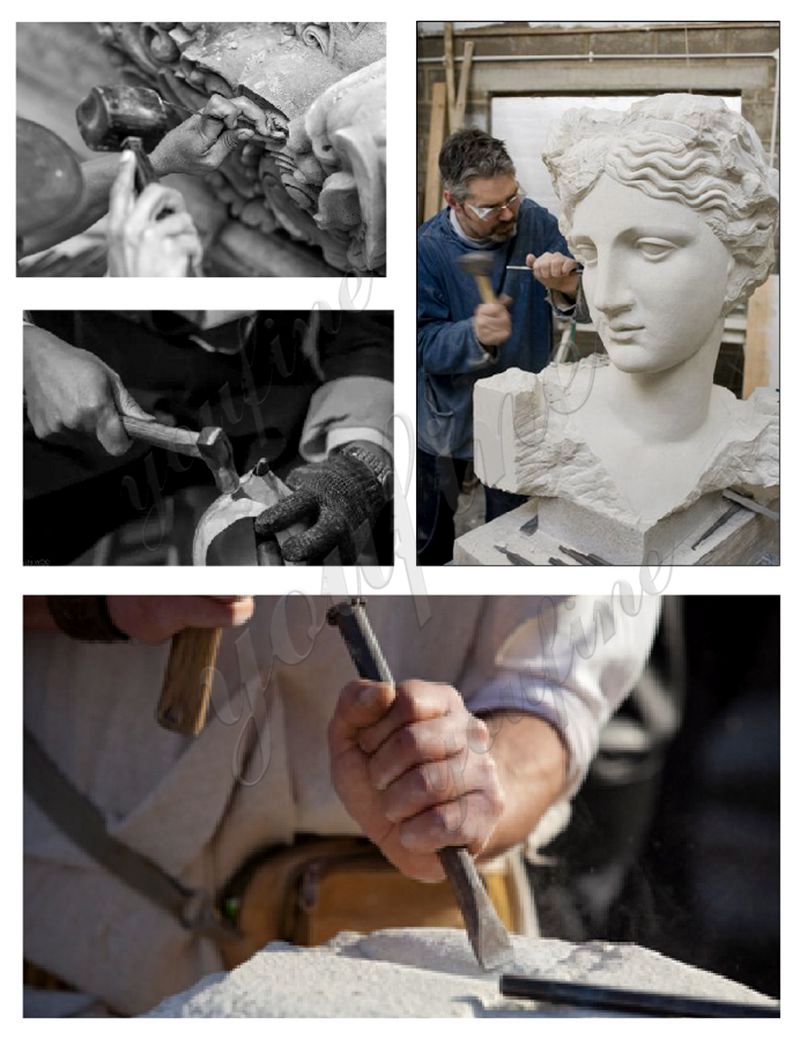 In Christianity, Jesus is considered to be the Son of God and the second person of the Holy Trinity. Christians believe that through his crucifixion and subsequent resurrection, God provides redemption and eternal life to mankind. Therefore, the sculpture Jesus Christ Statue in White Marble is often placed in the church by people.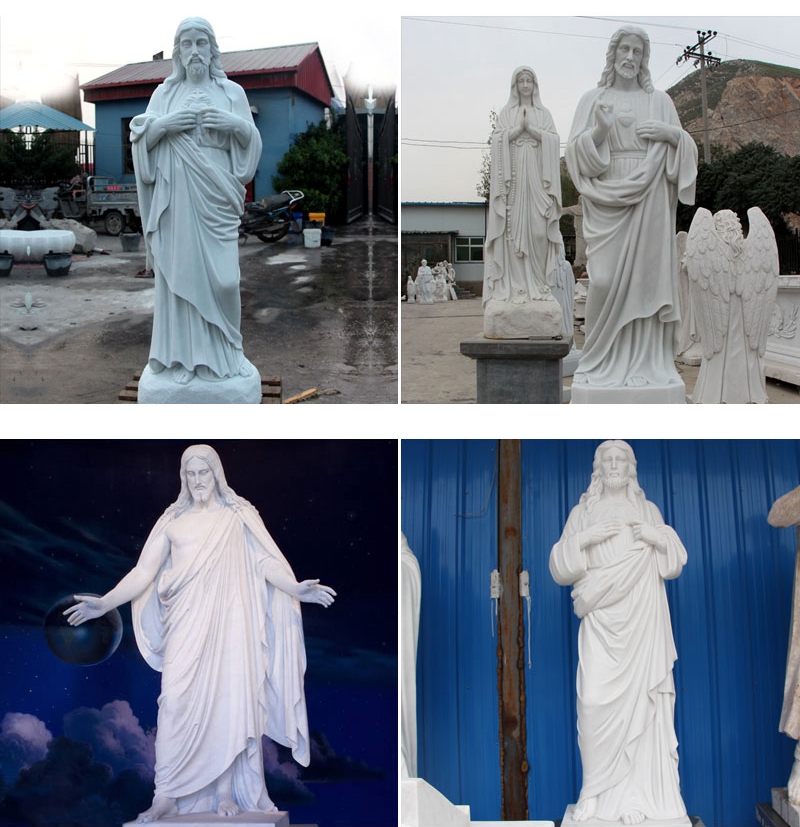 With the development of the times, our sculptures are constantly improving, and the style of sculpture would continue to conform to the artistic atmosphere of modern churches. If you have your own ideas, please let us know and we could provide you with relevant religious sculpture designs about our Jesus Christ Statue in White Marble.