Catholic Marble Life Size Mary Statue Details:
The beautiful and elegant marble life-size Mary statue is one of the latest Catholic sculpture designs in our factory. The height of this statue is 170 cm and it has a beautiful marble base. The exquisitely carved and perfect statues will surely attract every devout Catholic believer and be blessed our lady of Mary.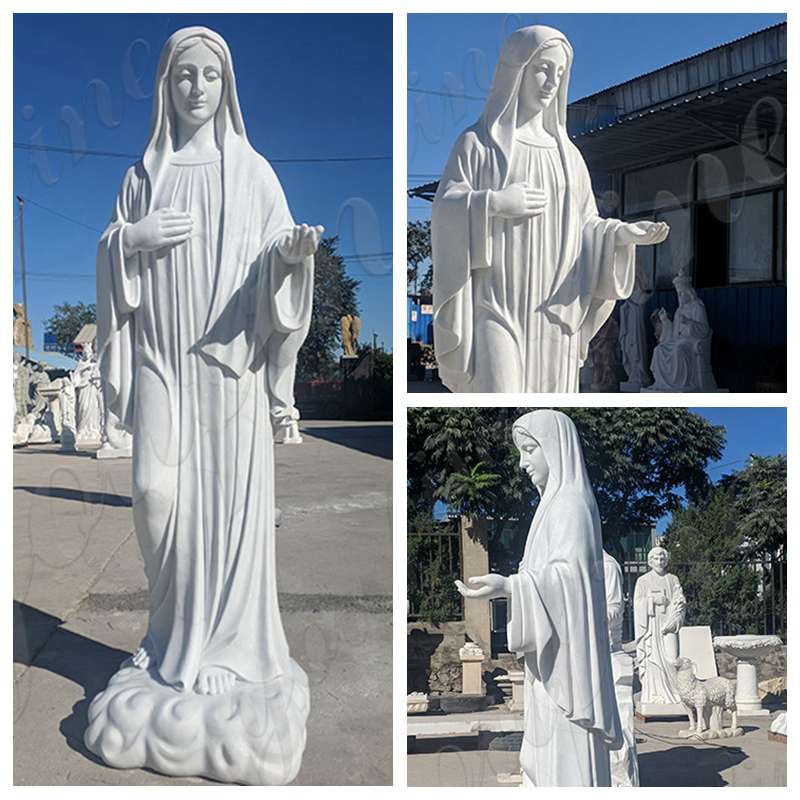 Our elegant and sacred Virgin Mary is standing on the ground wearing a beautiful robe, her left palm is stretched out and her right hand is on her chest. The folds and layers of the beautiful robe of the Mary are very lifelike and vivid, which are all hand-carved by our masters.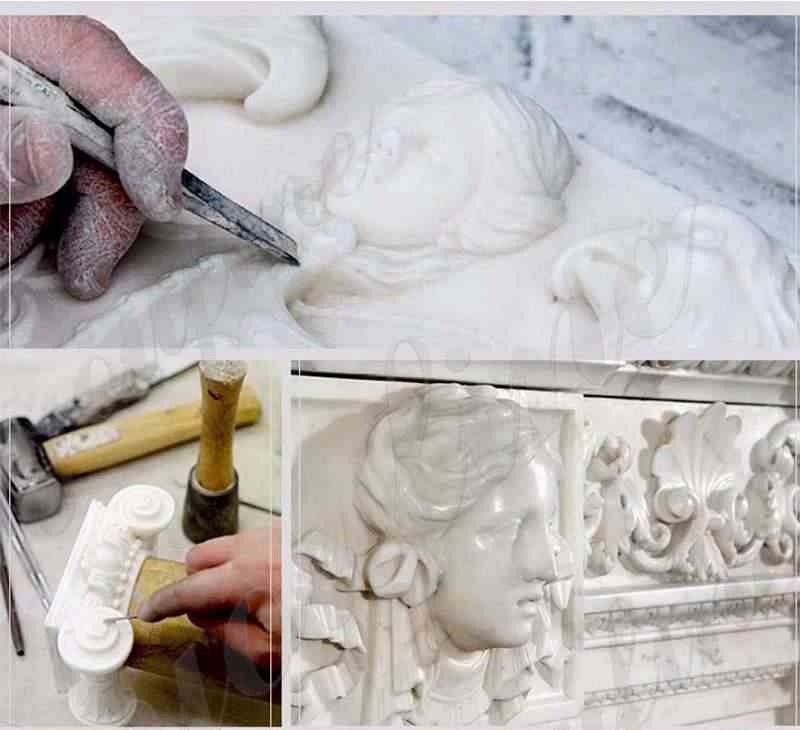 You Fine Has Top Carving Masters:
Our marble life-size Mary statue is hand-carved by the top carving master Yuan in our factory. At the same time, he is also a devout Catholic believer, so he knows Catholic characters very well. And he started to learn carving techniques from his parents. You can clearly see the face of our Mary is carved very sacred and elegant.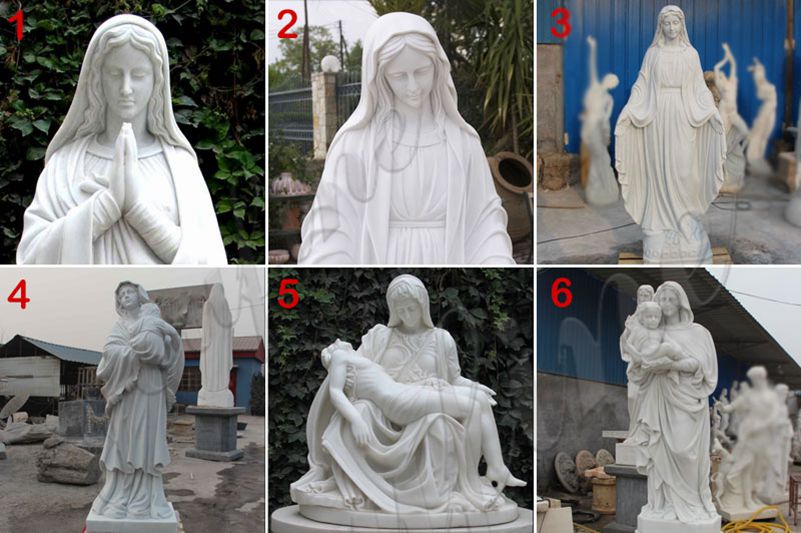 More Catholic Marble Statue Designs:
You Fine is a factory specializing in Catholic marble sculptures for more than 35 years, so we can provide sculptures and other church products for any Catholic church. For example, our Virgin Mary statue, Fatima statue, Our Lady of Lourdes statue. There is also the statue of Jesus, Saint Joseph statue, Saint Francis statue, and so on. We can also provide you with a marble altar, marble pulpit, marble baptistery, and other necessary decorations for churches.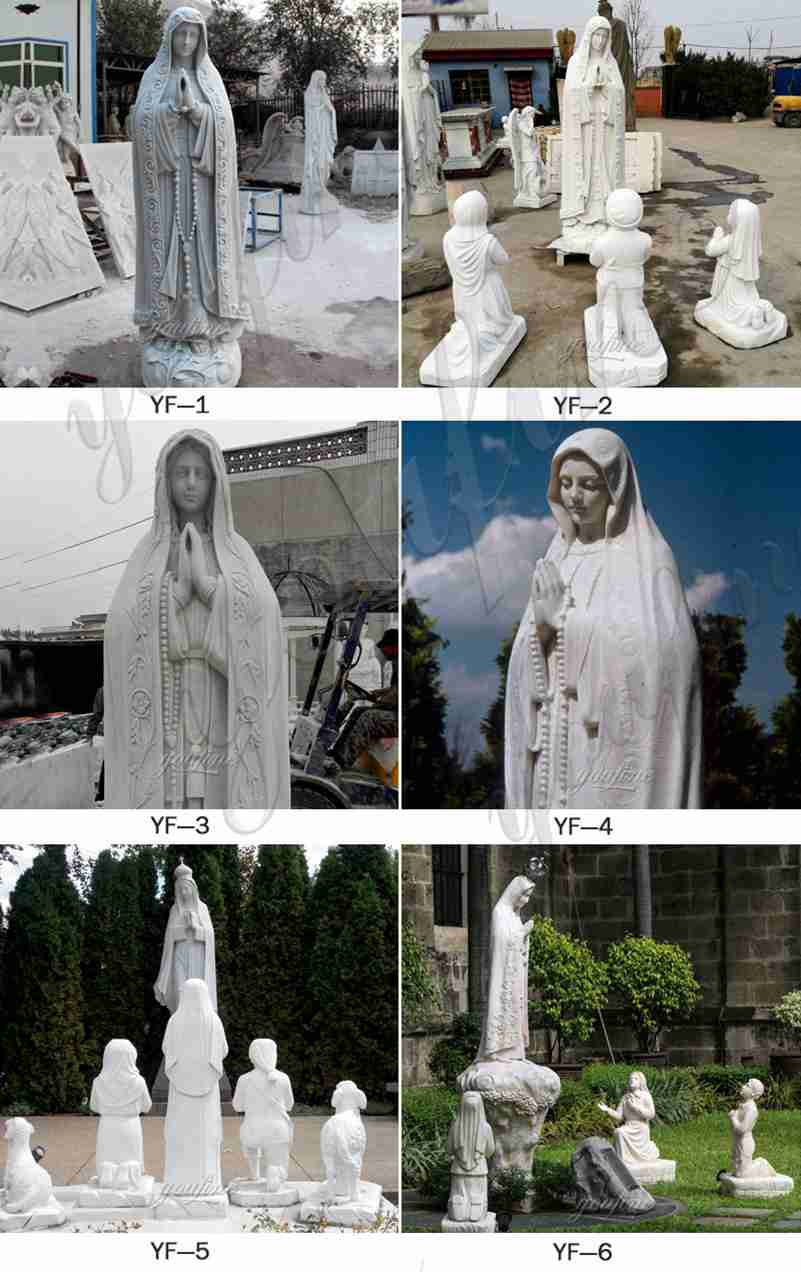 Our hand carved life-size Mary statue is sold directly from the factory, so we can not only guarantee to provide you with high-quality sculptures, but also provide you with the most favorable factory prices. Please don't hesitate to contact us at any time to get detailed product information.